Skinwall Dream Wallpaper furnishes Allegroitalia Lords of Verona
Verona, one of the most beautiful and romantic cities in Italy. Today there is one more reason for visiting it: the opportunity to stay at Lords of Verona, an eclectic and innovative boutique hotel with contemporary appeal, located in the heart of the Venetian capital (Piazza dei Signori) and recently redeveloped by Simone Micheli.
On this occasion too, the Florentine architect has decided to work together with Skinwall Dream Wallpaper for the hotel's decor: therefore, the brand becomes one of the official suppliers of Allegroitalia Hotel &Condo chain, the Italian hospitality group internationally known for high-level service and uniqueness of hospitality which adds now another property to its luxury hotels.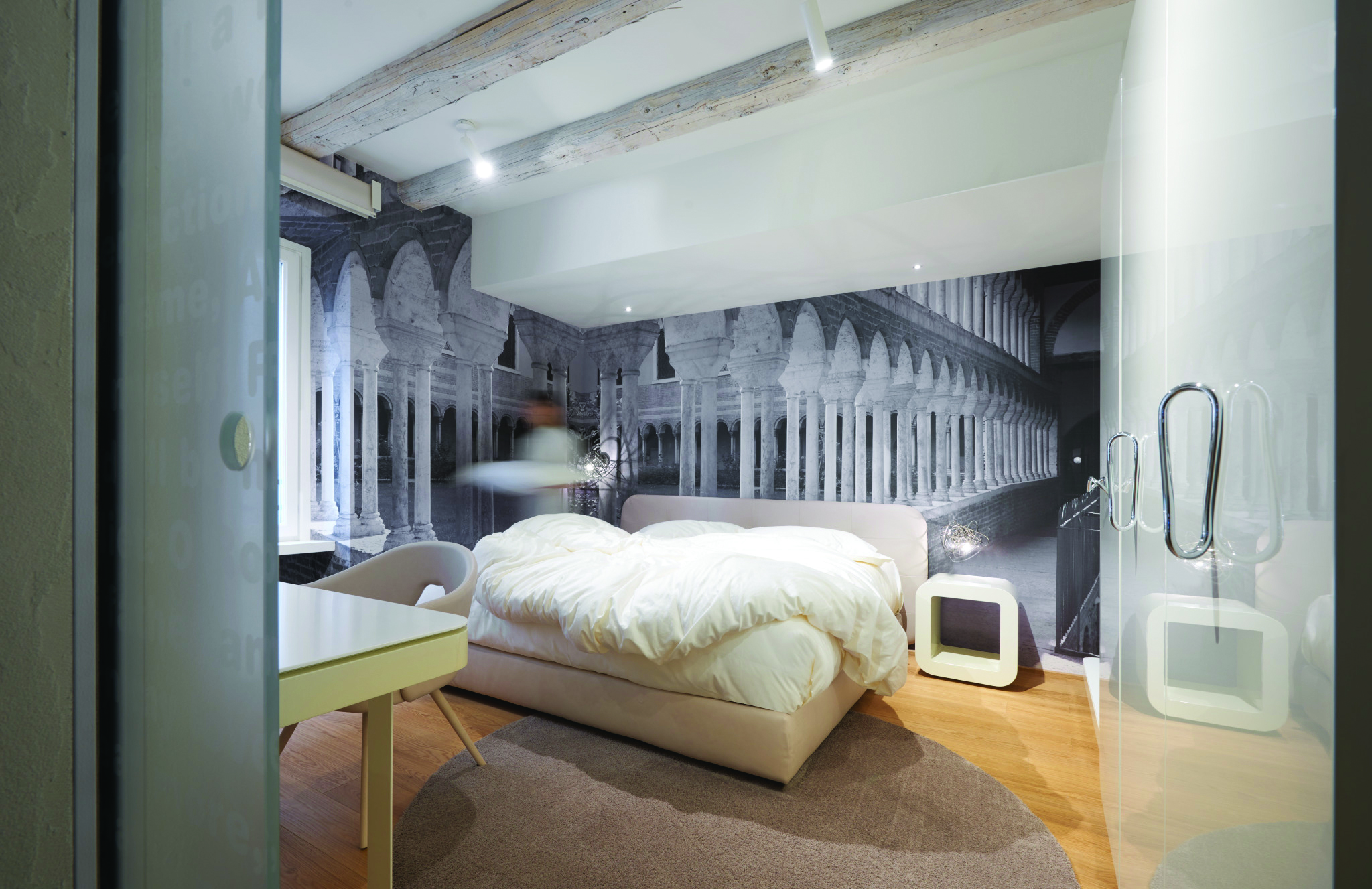 32 suites have been furnished with wallpapers signed by Skinwall Dream Wallpaper, real works of art which represent pictures of Verona taken by the international photographer Maurizio Marcato: monuments, landmarks and fragments of this timeless city enrich the walls with black and white views, creating a continuity between indoors and outdoors, like an eye on the city.
The passion for Made in Italy exclusivity makes Skinwall Dream Wallpaper the ideal partner for custom made contract projects, where being unique and unforgettable is fundamental; in fact, offering an experience without parallel is one of the latest trend about hospitality: not only well-finished locations, sophisticated furnishings and high functionality but also emotions and good feelings for a customization which recreates the home's atmosphere.
"Wallpaper was born to furnish, captivate and welcome the guests, providing an aesthetic impact and a special characterization like no other wall coverings" said Marco Brigi, Skinwall Dream Wallpaper Marketing Manager. "Our wallpapers are beautiful, decorative as well as functional for the environment where they have been located. For hospitality and contract settings we have created a specific product which combines beauty with resistance to impacts, tears and abrasions."
Research, innovation and creativity: in this contract project the versatile know how of Skinwall Dream Wallpaper demonstrates its potentialities once again, with surprising tailor made solutions, and the refinement comes out with all its intensity.