Guinea is the name of the new dining chair designed by CMP Design for Pedrali: it is the name the early Spanish explorers gave to an area of West Africa and it perfectly represents the identity of an armchair ideal for soaking up the sun, evoking the concept of lightness and transparency.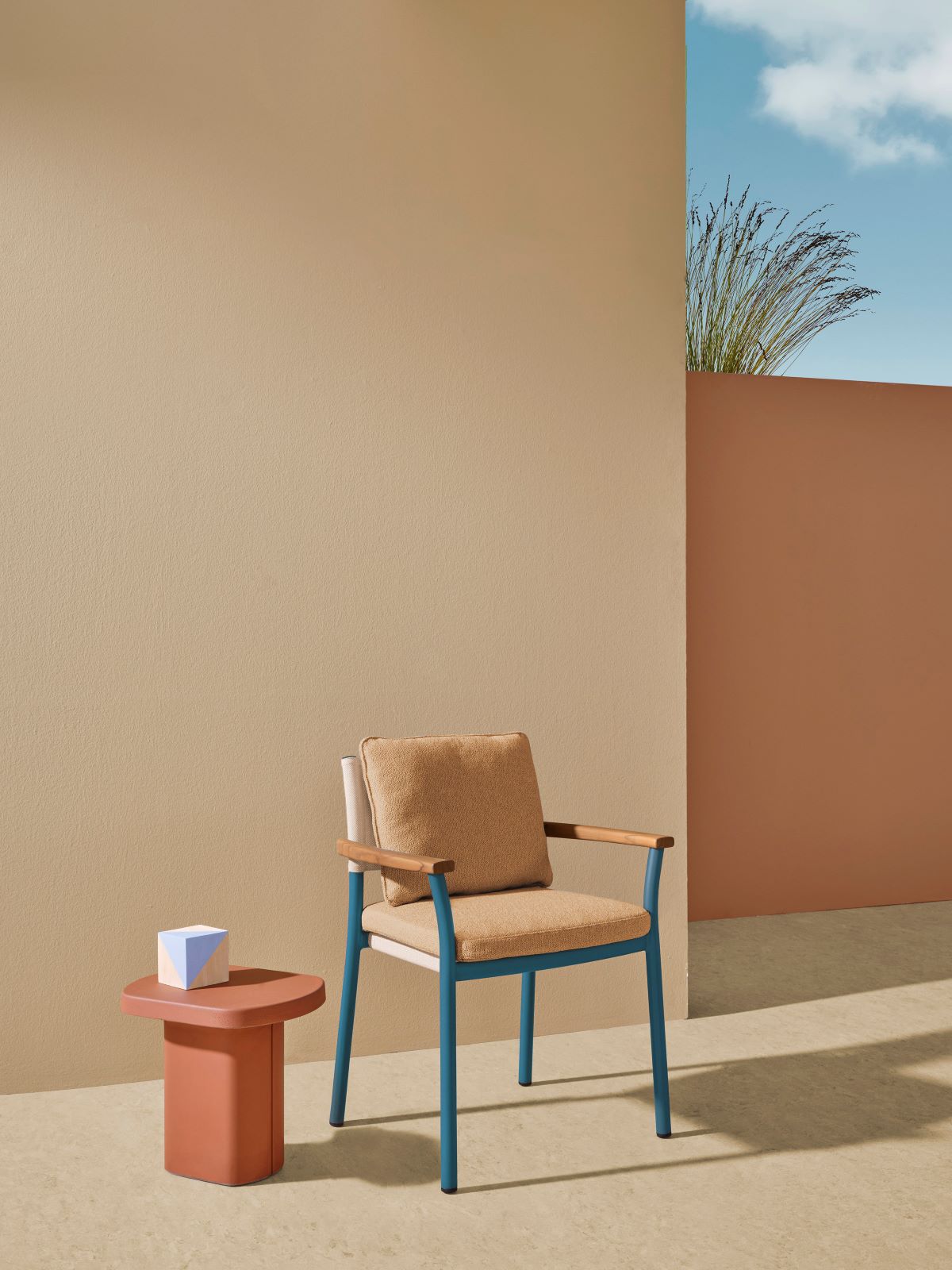 Realised in aluminium for outdoor, the hallmark of Guinea is its oil-treated FSC® C114358 certified teak armrests, which fit into the aluminium frame by introducing a vivid, tactile detail; in addition, it is a natural material that neither becomes hot under the sun nor cold during the winter, so that it can be caressed.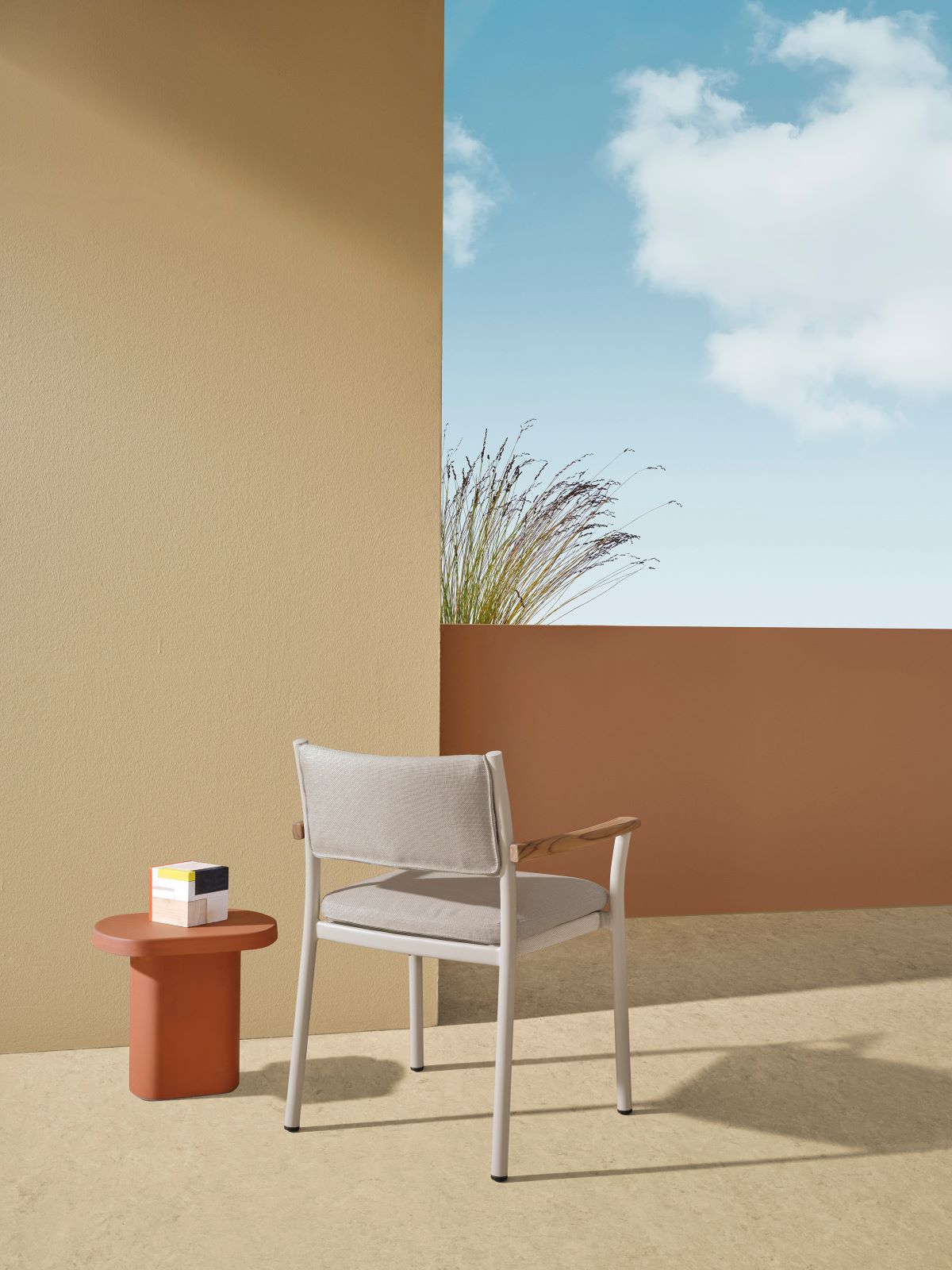 The large, embracing aluminium frame combines with a seat in waterproof textile mesh on which rests a soft, removable flexible polyurethane foam cushion covered with a water-repellent lining.
The Guinea backrest can be customised in various configurations in terms of colour and more. The version with a waterproof textile mesh backrest is reminiscent of the traditional director's chairs, with an enhanced sense of visual lightness; the version with the backrest in aluminium slats features more traditional, archetypical forms.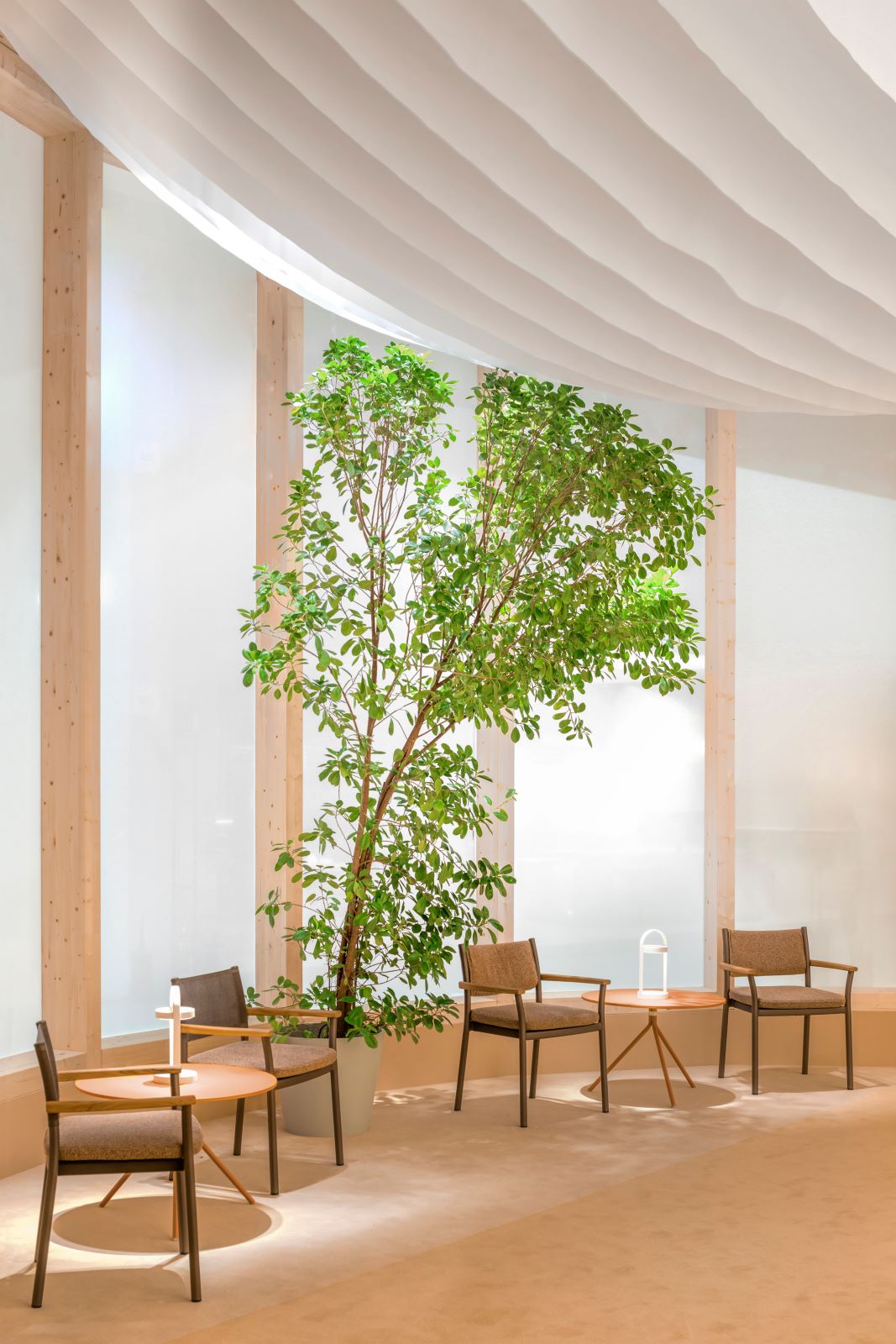 The backrest may be upholstered in fabric and designed to further enhance comfort, while the possibility of stacking the chair ensures maximum strength and functionality. Its armrests, seat and backrest are assembled mechanically, making them easy to disassemble for recycling purposes or to replace its components.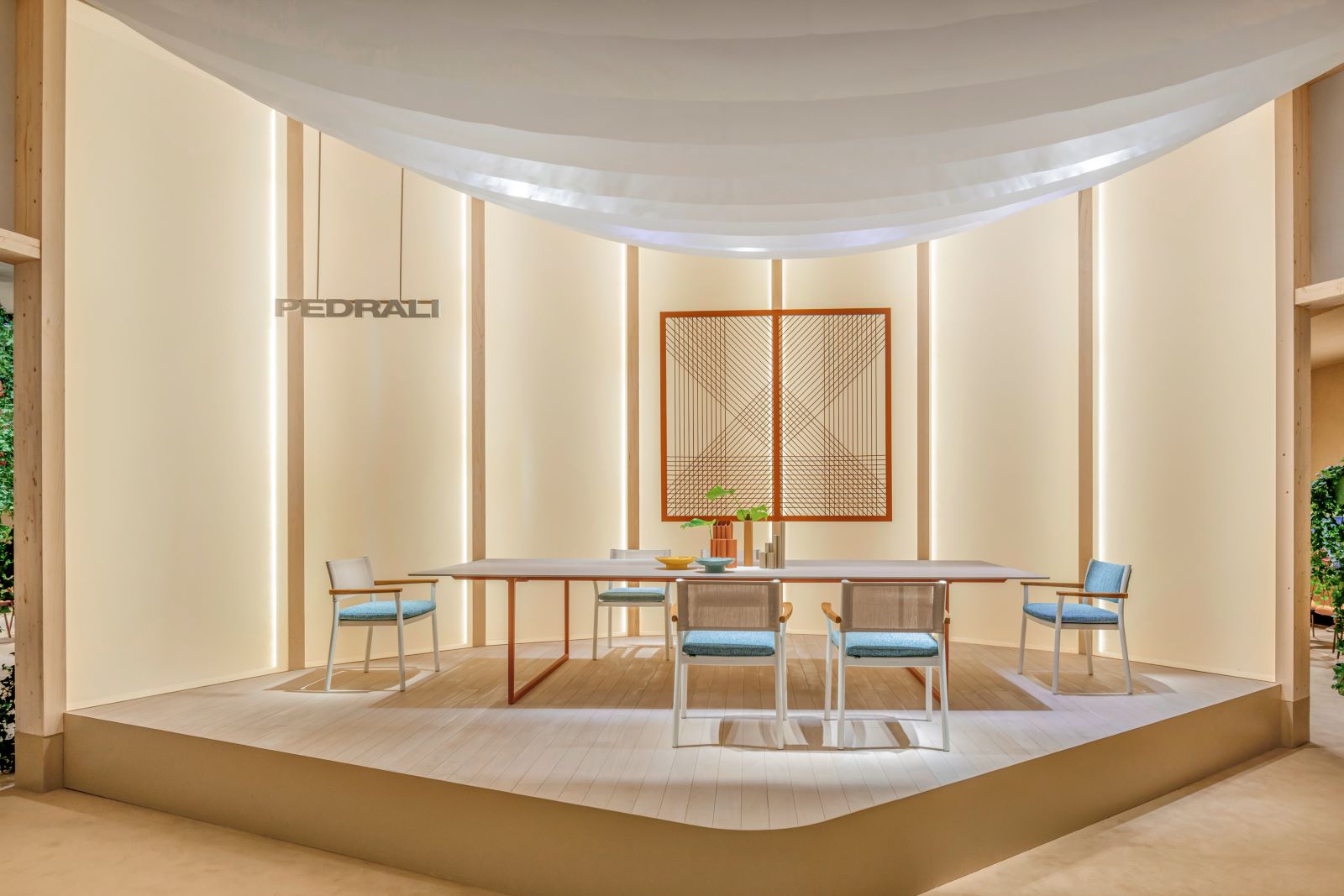 Thanks to its aluminium construction, Guinea is perfect in the open air, along the seafront, by the pool, or even on the deck of a ship – places that call to mind exotic tropical destinations.