Like a safe harbour where you can find peace and rest, Harbour is the outdoor seating collection designed by Francesco Rota for Paola Lenti with the aim of creating a private and elegant space both in residential settings, such as gardens and terraces, and in contract&hospitality contexts.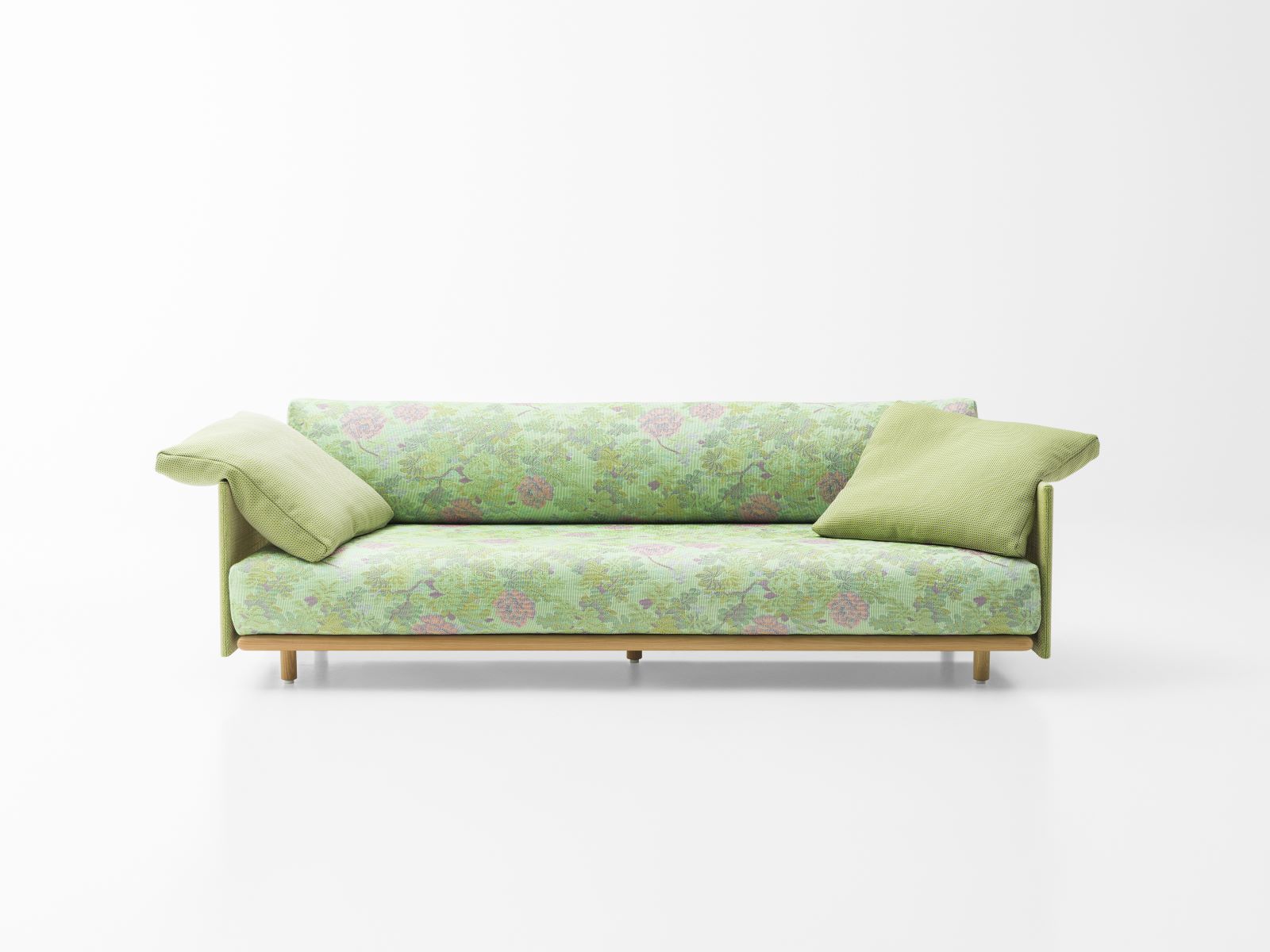 The Harbour collection includes armchair, sectional elements, chaise longue and pouf, characterized by a deep and comfortable seat, linear and essential back and armrest, a wide range of soft pillows.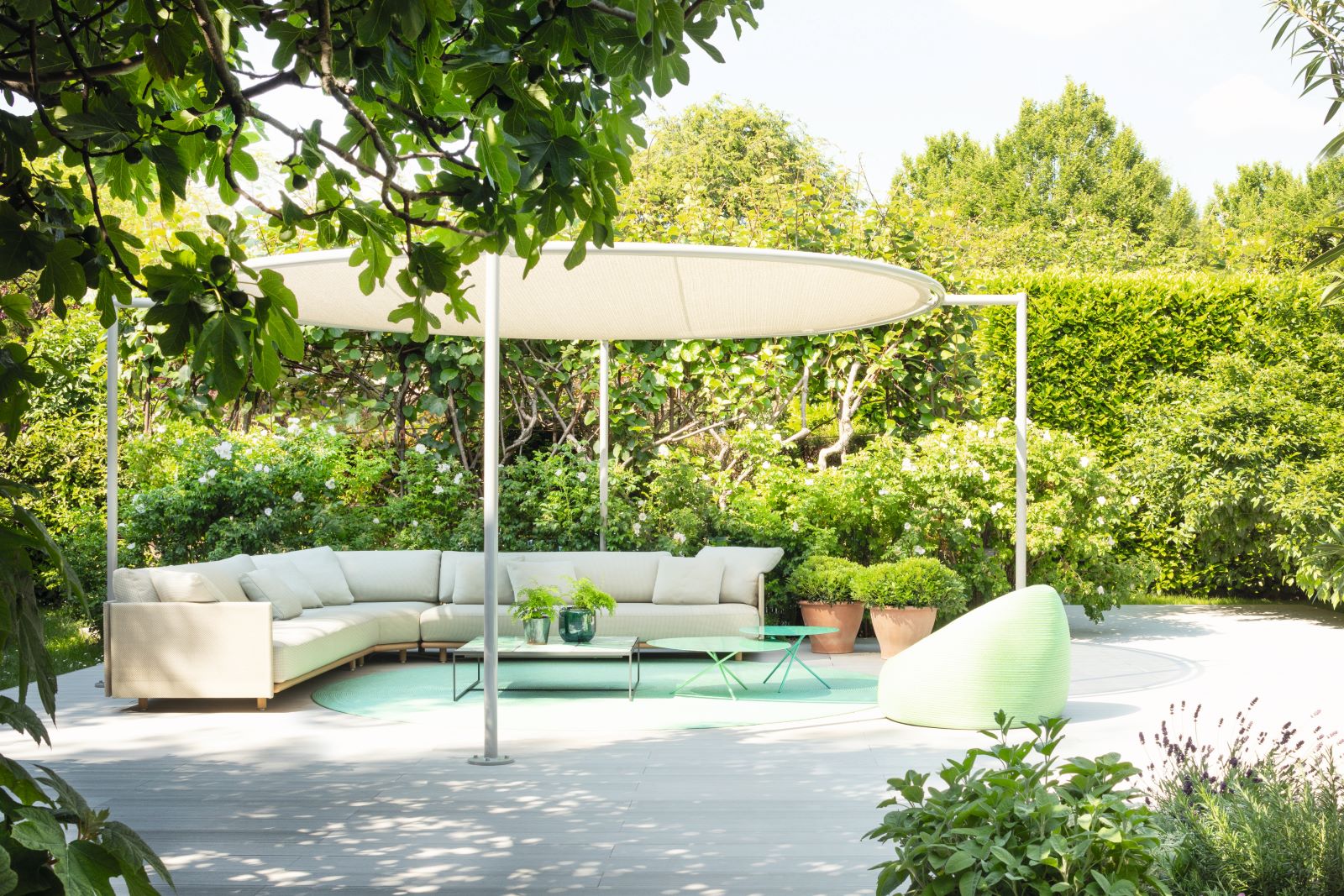 The versatility of the series meets the technological content of the materials without ever compromising on the intensity of the colour palette and the respect for the environment.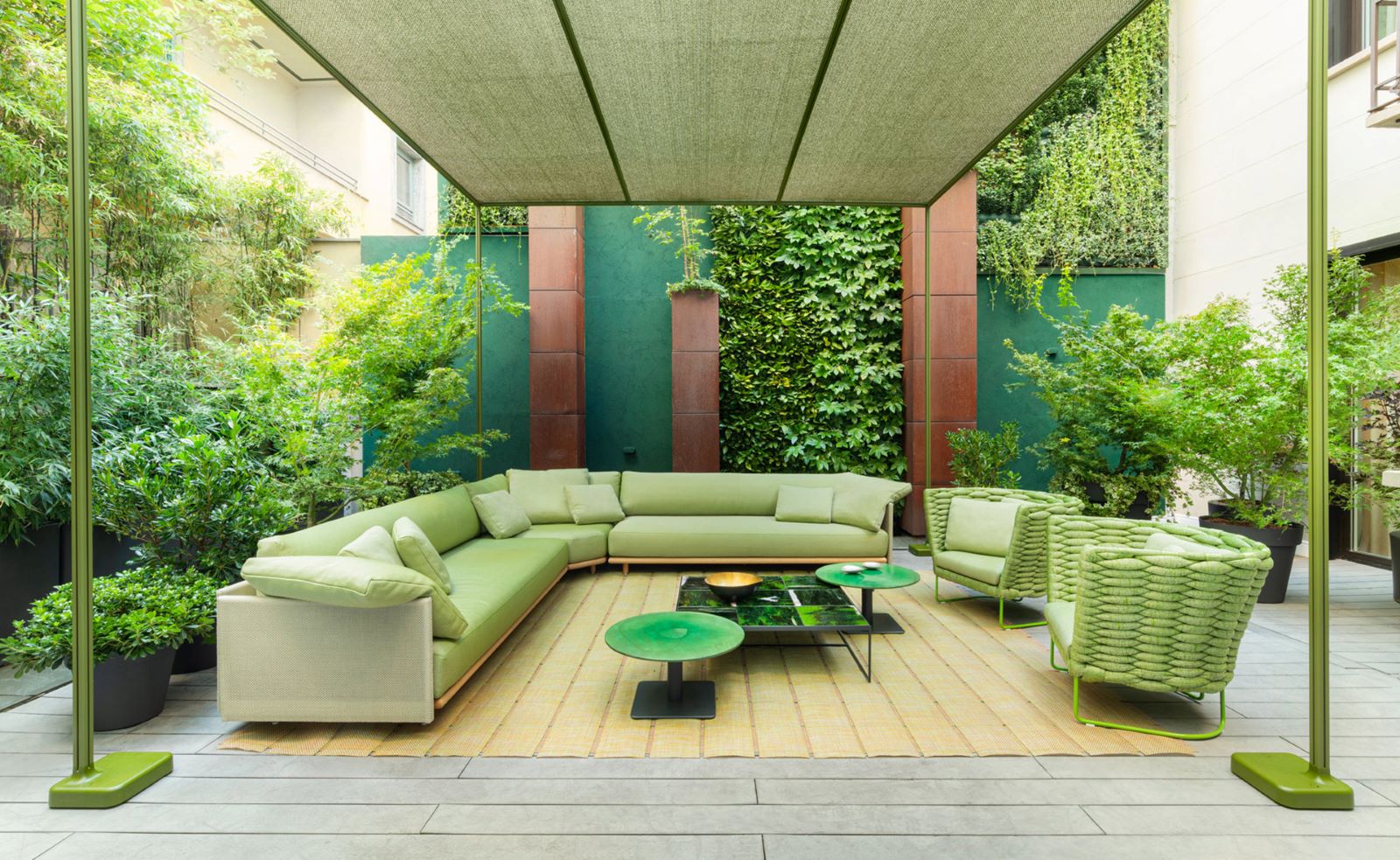 In details, the back- and armrest cover is made of Maris, a waterproof and easy to maintain fabric woven with Twiggy, Paola Lenti's signature yarn introduced in 2020. Certified UNI EN ISO 14021, hence entirely recyclable, Twiggy is very resistant to dirt and abrasion and the intensity of the colors persists also under the sun's rays. The technical characteristics of Maris are the same of the yarn it is produced with; in addition, Maris numerous colors are coordinated with those of the other fabrics, materials and varnishes in the collection, thus allowing practically unlimited chromatic combinations.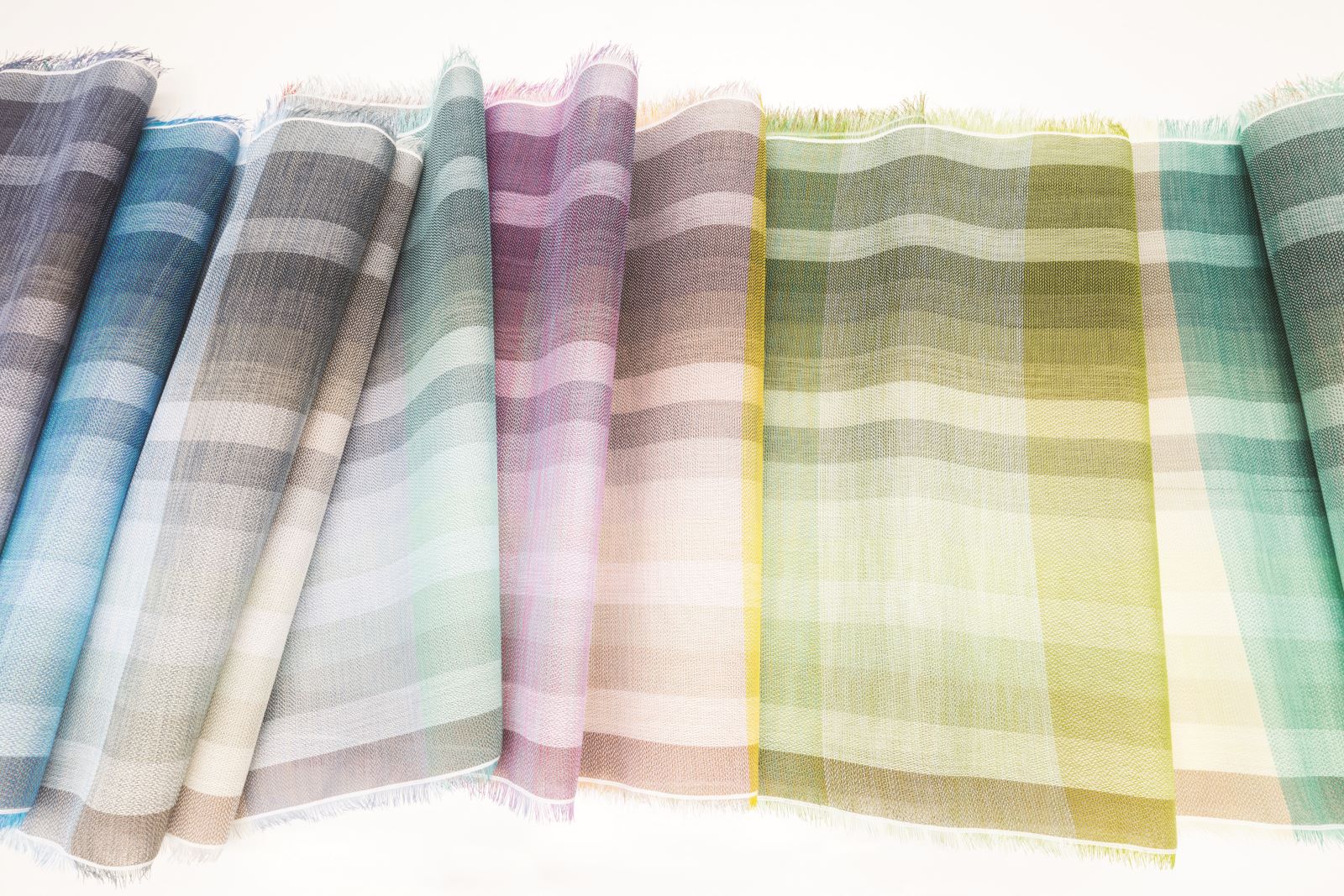 Like all Paola Lenti's upholstered furniture, the padding of the seat, back and loose cushions is made of Aerelle® blue, a polyester fiber obtained from the recycling of disposable plastic collected before it reaches rivers and oceans.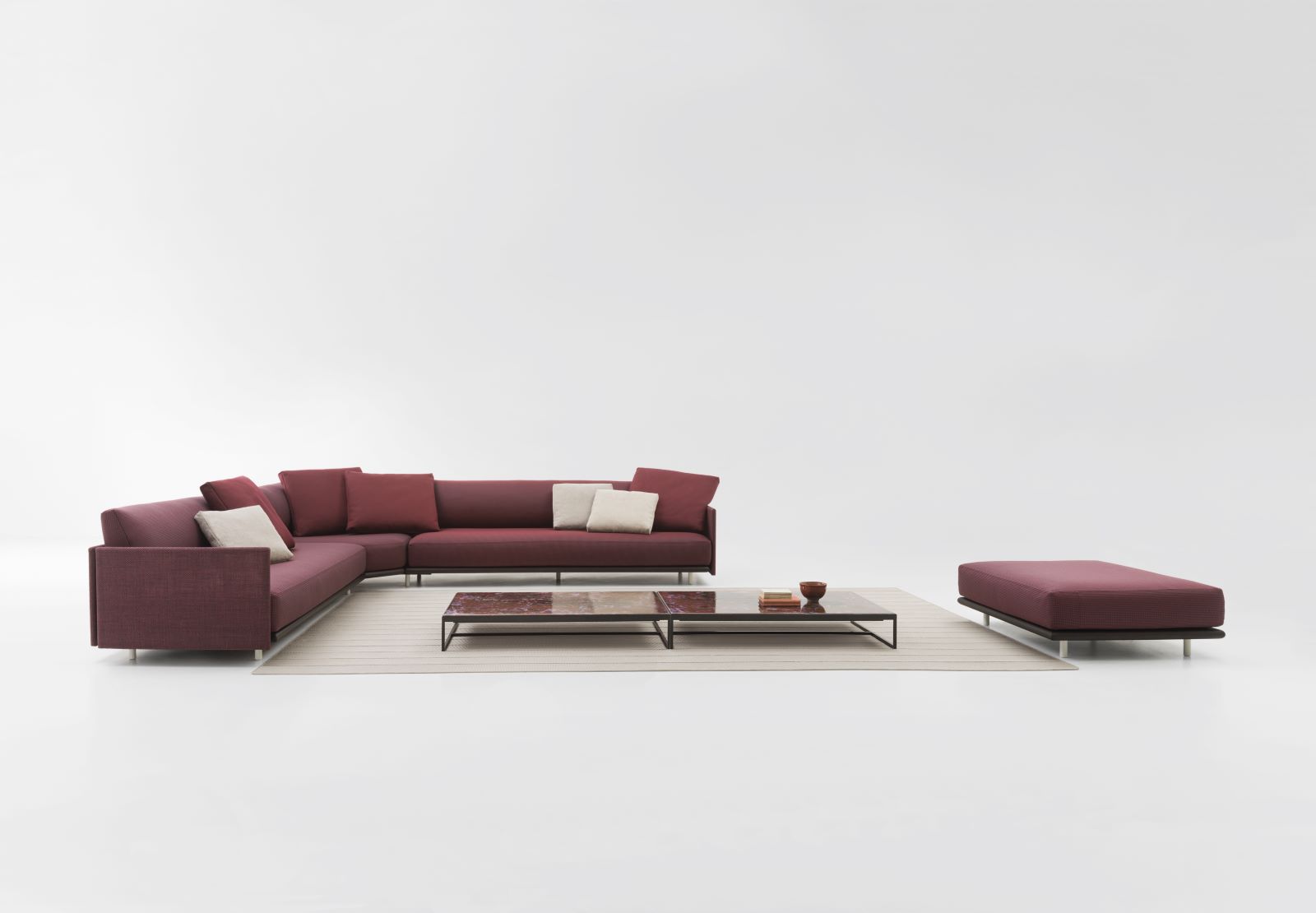 Thanks to these materials, Harbour requires little maintenance and is long-lasting, hence reducing also its environmental impact.