Located in the heart of the Dolomites, at an altitude of 2100m, Chalet Fiat is an exclusive mountain refuge in Madonna di Campiglio and one of the most striking architectural structures at high altitude, dedicated to moments of relaxation and refreshments for skiing, snowboarding and other enthusiasts.
In this unique context, Prisma, a leading company in the marine and hospitality food and beverage equipment business, have furnished and enriched the panoramic terrace with its Cocktail Station, enclosed by a scenic 'bubble' of transparent material and wood and chosen by the designers to recreate an outdoor bar space capable of involving the guests in an even more immersive Alpine atmosphere.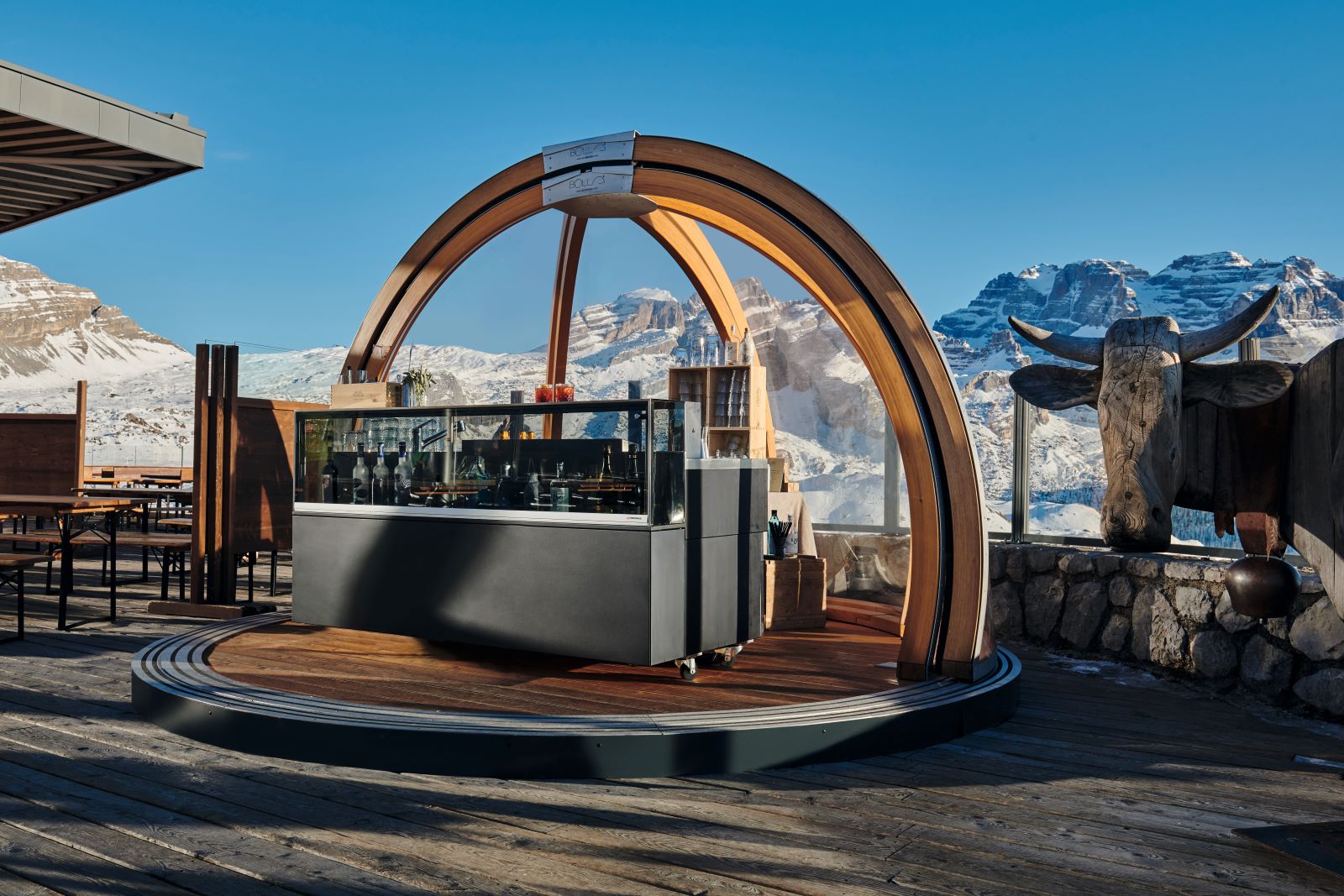 In fact, Prisma Cocktail Station is a heavy-duty professional cocktail station, designed for outdoor and indoor use, born from Prisma's know-how and the creativity of Franco Driusso.
Entirely made of AISI 304 stainless steel and available in an elegant anthracite finish, the cocktail station was requested here in its mobile version (it is also available in the version integrated within a bar counter) to be moved and placed anywhere at any time.
In addition, thanks to its six castors (Heavy Duty in AISI 304 stainless steel) and a self-contained water supply and discharge system, Prisma Cocktail Station just requires a power source to operate.
A clever and compact combination of ergonomics, efficiency and design, this workstation is equipped with everything a barman might need to prepare and present drinks, guaranteeing the utmost flexibility, safety, hygiene and full operativity to obtain high performance in the open air at any season, even at high altitudes.