Jeff is the new sofa system designed by Patrick Norguet for Pedrali focusing on timeless simplicity and comfort.
Jeff is designed as a set of miniature architectures, skilfully combined to create multiple modular and reconfigurable contemporary scenarios. Linear or corner elements (120°) combine with chaise longues and end pieces, all with or without armrests, allowing for the creation of different configurations, from the most classic corner solutions to the most modern island set-ups.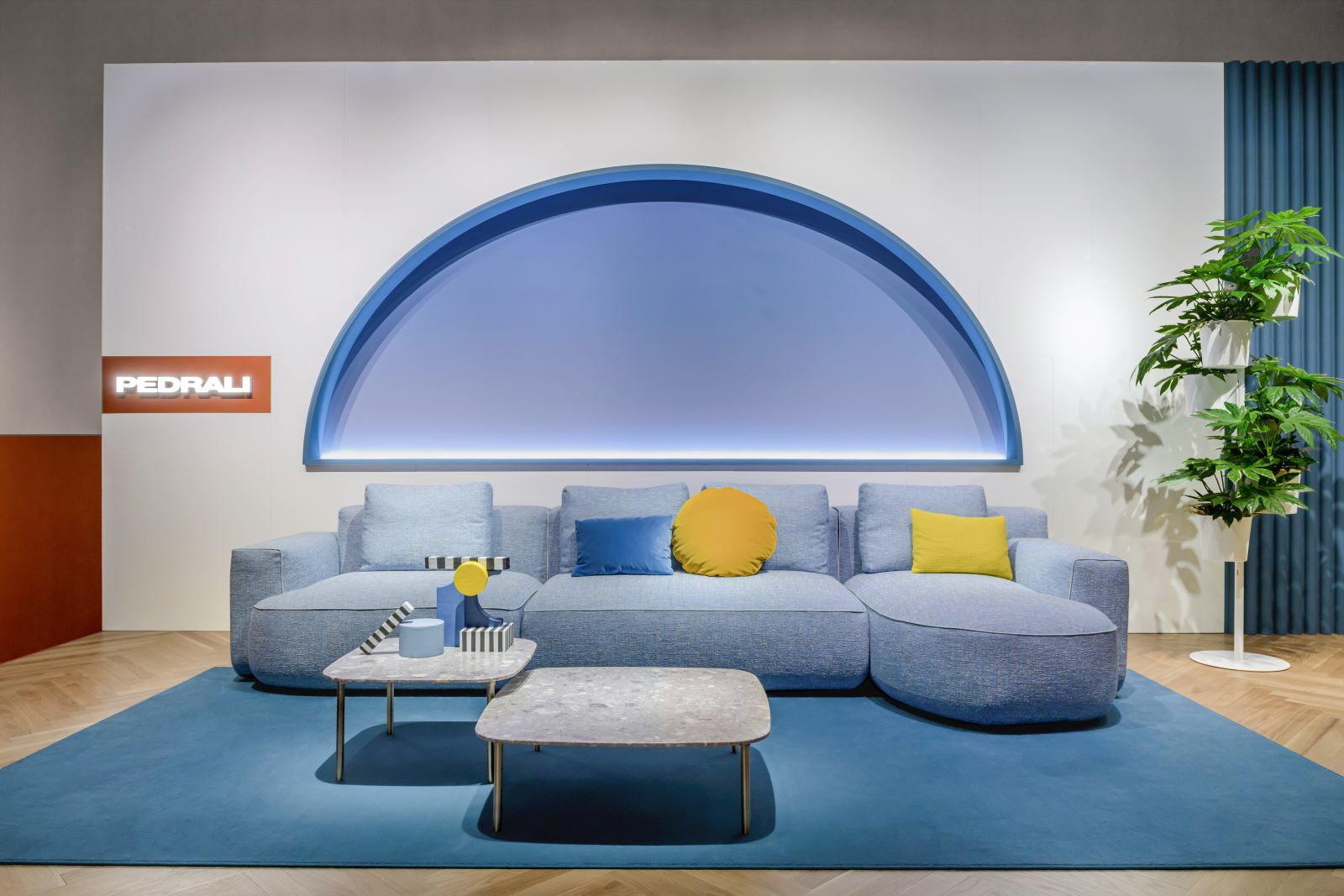 The distinguishing feature of Jeff is its harmony of volumes: the squared backrest pairs with a delicate seat to soften and give balance to the whole structure. Patrick Norguet says:
"The backrest is very cubic in contrast with the seat which instead looks more like an island, a more organic shape that balances this project. It's very simple, very elegant. For this project we wanted something very simple, easy to understand, trasversal and timeless, because the idea is not a new design, just a very simple, basic and elegant product."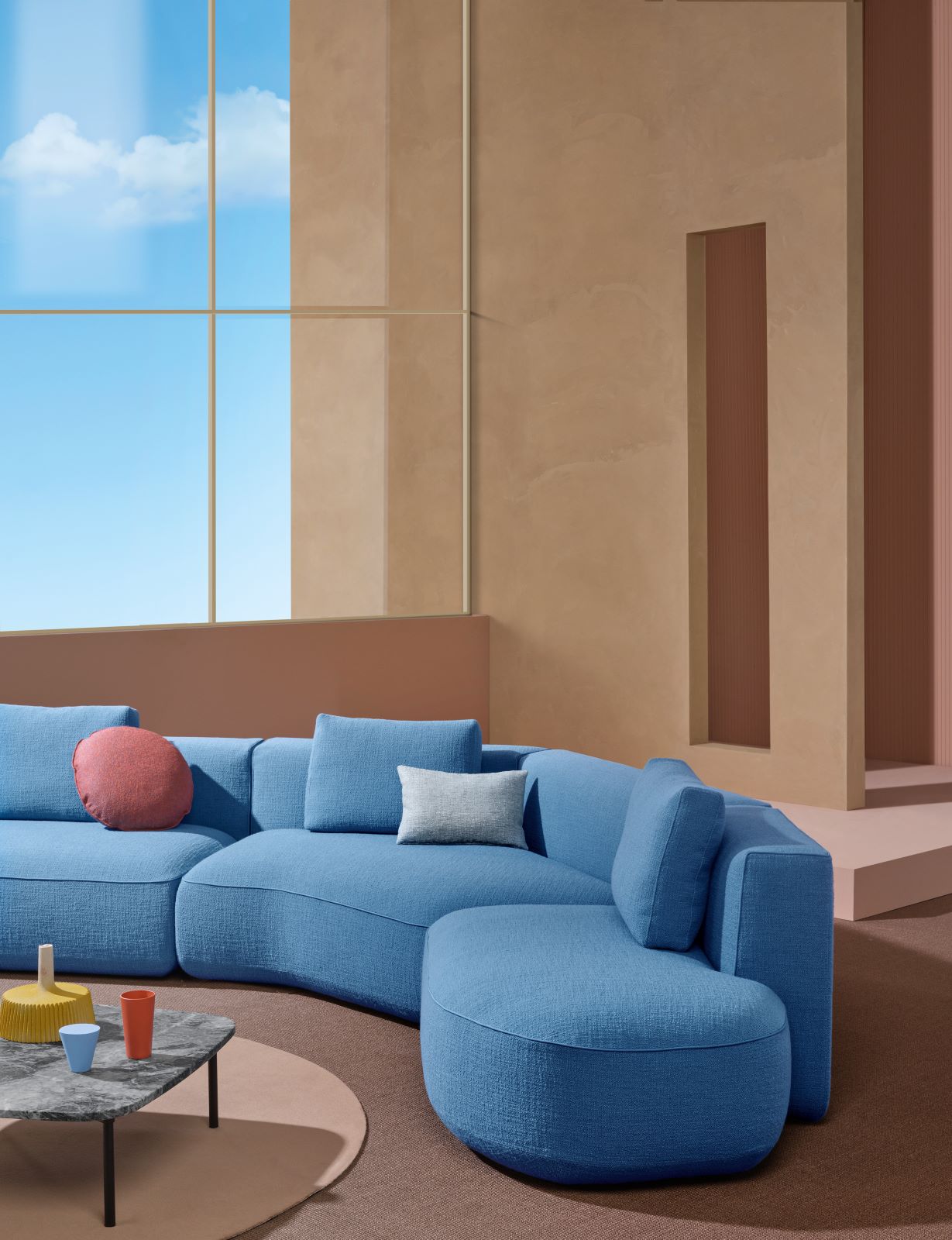 Each module is made from a highly comfortable and non-deformable polyurethane foam, resting on a plywood platform covered in fabric that is raised 3 cm of the ground by small feet. The result is exceptionally soft, comfortable sofa in which organically-shaped seats subtly contrast with the more geometric and rigorous shapes of the backrest and armrests.
Available in two shapes and sizes, the backrest cushions further contribute to the sofa's overall comfort, providing effective lumbar support. On the other hand, the enriching piping that outlines the profile endows the sofa with an almost tailored appearance.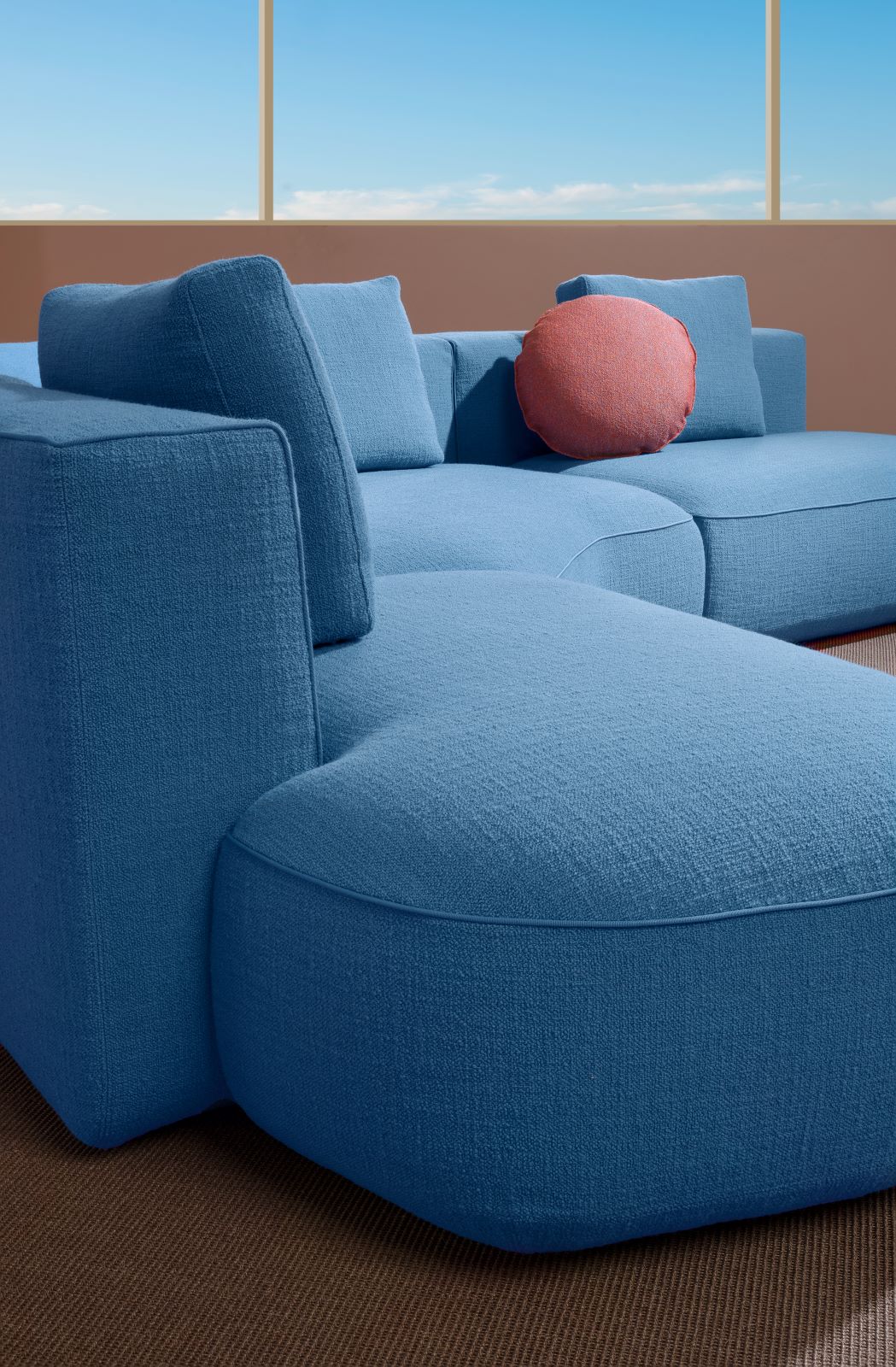 In addition, the lining is removable so that it can be cleaned and maintained with ease. A system of connecting hooks makes it possible to dismantle and reconfigure the sofa, customising it and adapting it according to the evolution of the space.
Patrick Norguet explains:
"The inspiration was to create a product with Pedrali focusing on comfort and to introduce a sofa for both contract and residential. It is a very compact sofa, almost an island, consisting of different modules joined together that can be used in our homes."