The sophisticated code of a perfect machine. The Human Genome is a fascinating and mysterious labyrinth, the set of information which regulates the human evolution, coordinating the body's functionality.
Julia Marmi, a company specializing in the production and processing of Piasentina Stone, presents at Cersaie fair 2019 Genoma, a project designed by Spagnulo & Partners architects who have been inspired by that precious and fundamental heritage which here takes the form of a wall decoration.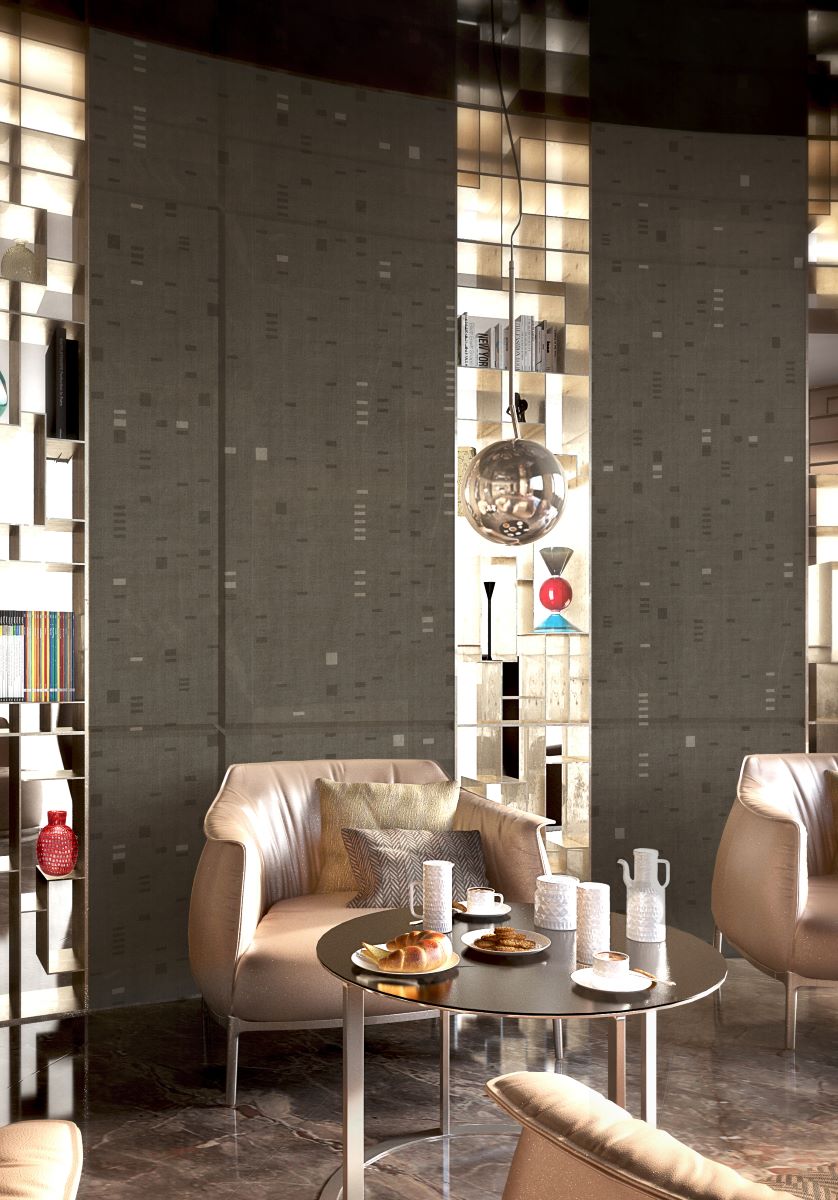 The Genoma installation – seen at 2019 Milan design week – will be present at Cersaie, at the theme exhibition Famous Bathrooms, bathrooms inspired by famous people: the company Julia Marmi took inspiration for her bathroom environment from the scientist Rosalind Franklin (1920 – 1958), chemistry, biochemistry and crystallographer, who contributed with her studies to the discovery of the double helix of DNA.
Inside its stand – set design by Davide Vercelli – in Hall 29 (stand A43) there will be the Genoma collection of Piasentina Stone coverings, development of the mentioned project, designed by Spagnulo & Partners.
More, we'll see the line of wall tiles from the RITORNO – RETURN collection, characterized by graphic decorations on brushed stone, proposed with a new format; then, the Piasentina Consolle – seen in 2018 – with metal structure and legs and the decorated and polished Piasentina Stone top, both by Tideo design.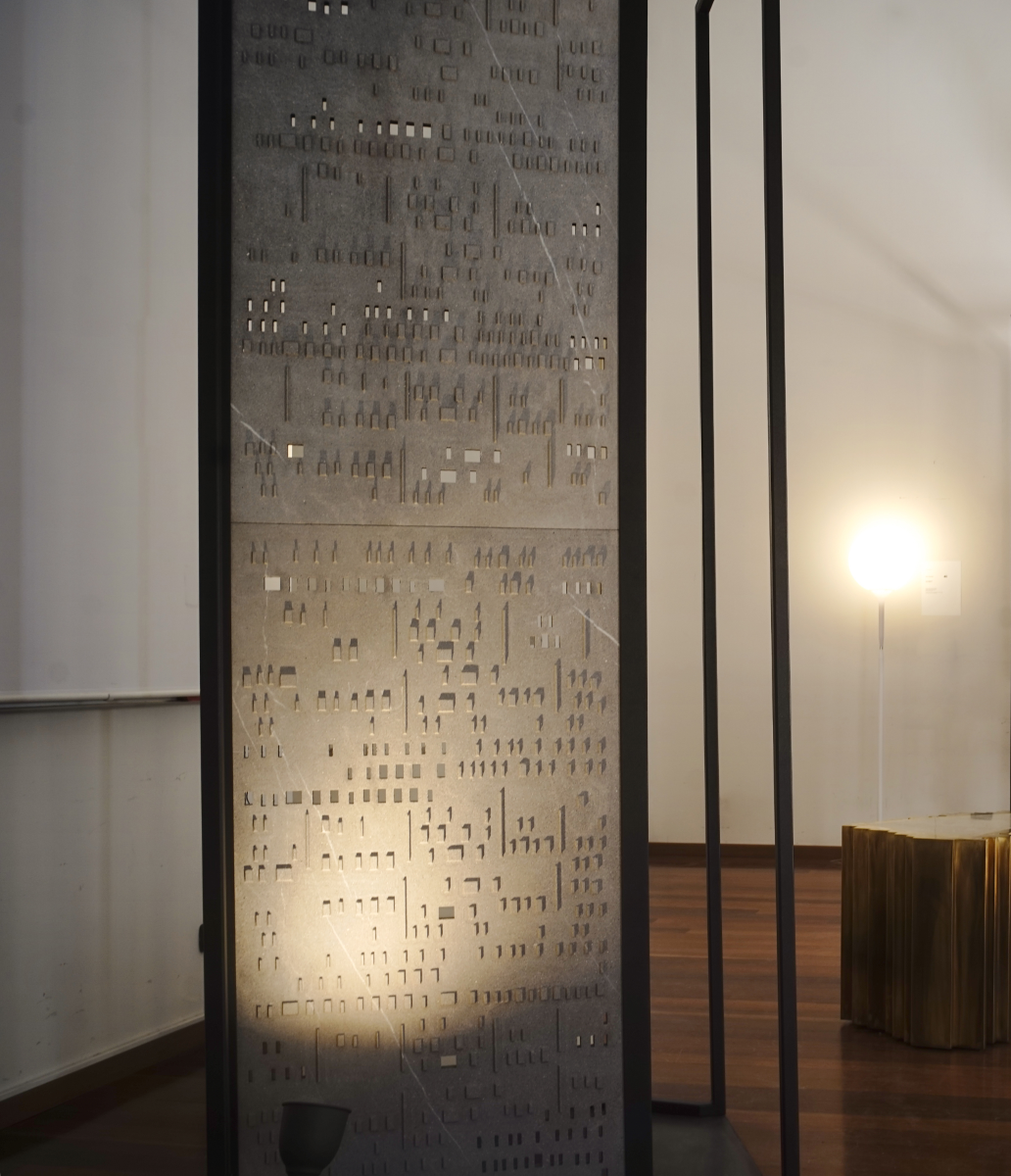 Not to be missed, the Fifty washbasin by Luca Maci, winner of the contest, announced last year on the occasion of the 50th anniversary of the company.
Also this year the visitors will be welcomed by Mont, the massive 2-meter long counter, with the front in quarry-cut Piasentina Stone and the flamed top – designed by Davide Vercelli.
Centrino also comes from the hand of Vercelli, a circular decorative element on the wall – with a diameter of 80 cm and a thickness of 1 cm – which has a perforated decoration that "lightens" the brushed surface of the stone.
Finally, two successful projects: the Milli outdoor drinking fountain, for humans and animals in solid chestnut wood and hand-brushed Piasentina Stone and the ROCK'O coffee table, in solid chestnut and slabs of flamed Piasentina stone, both designed by Angelo Dall'Aglio and Davide Vercelli.
See you at Cersaie.