Nearly fifty years ago the man took his first steps on the Moon. Today he starts to wonder what it would be like to live on Mars. No, it is not a joke: it is the focus of the next edition of space&interiors, the MADE Expo's exhibition space at Fuorisalone 2018 (April 17-21).
The venue for space&interiors will be The Mall, a space situated in the heart of the Innovation Design District in Porta Nuova, and the exhibition has been designed by Stefano Boeri Architetti studio: this year the title of the event will be "The Future of Living and the Planet of the Future".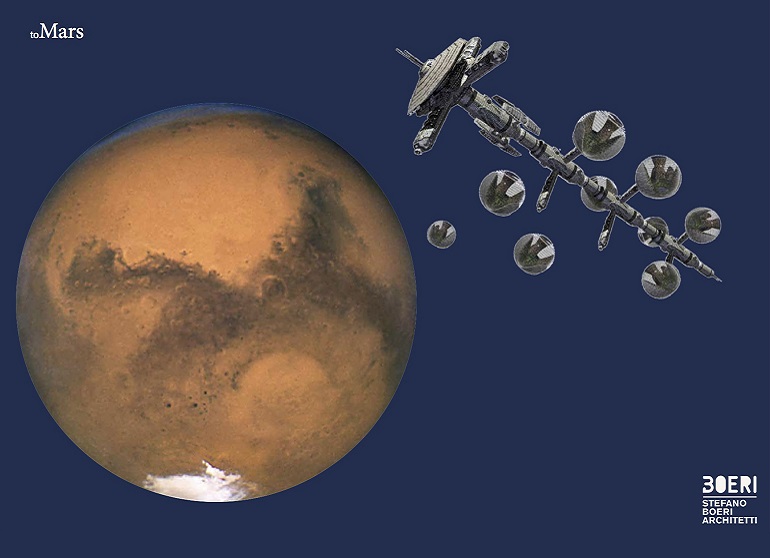 Thanks to an installation inspired by the atmosphere of the Red Planet, Stefano Boeri Architetti is going to bring the companies and their products on Mars for five days, comparing them with the scenery of science fiction movies.
The project encourages companies and designers to interpret the future of living between reality and science fiction so as to foresee the unknown but above all to think about a plausible situation created by the consequences of the climate change.
Visitors will get on a sort of spaceship and find an immersive environment, a flowing path where the living spaces and the products of the future will dominate the scenery, experiencing moments of debate and analysis with many members of the international scientific community.