It's the same, but more. Milano Bedding, one of the reference Italian brands for the production of sofas and sofa beds, reaps the benefits of the success of Clarke increasing its performance and launching the new Clarke XL
Clarke is a sofa and sofa bed that features a "skirt" and a particular edging, which makes it sophisticated yet informal, for relaxed and cosmopolitan environment; moreover, the cover is soft and informal and the result is a lived-in look.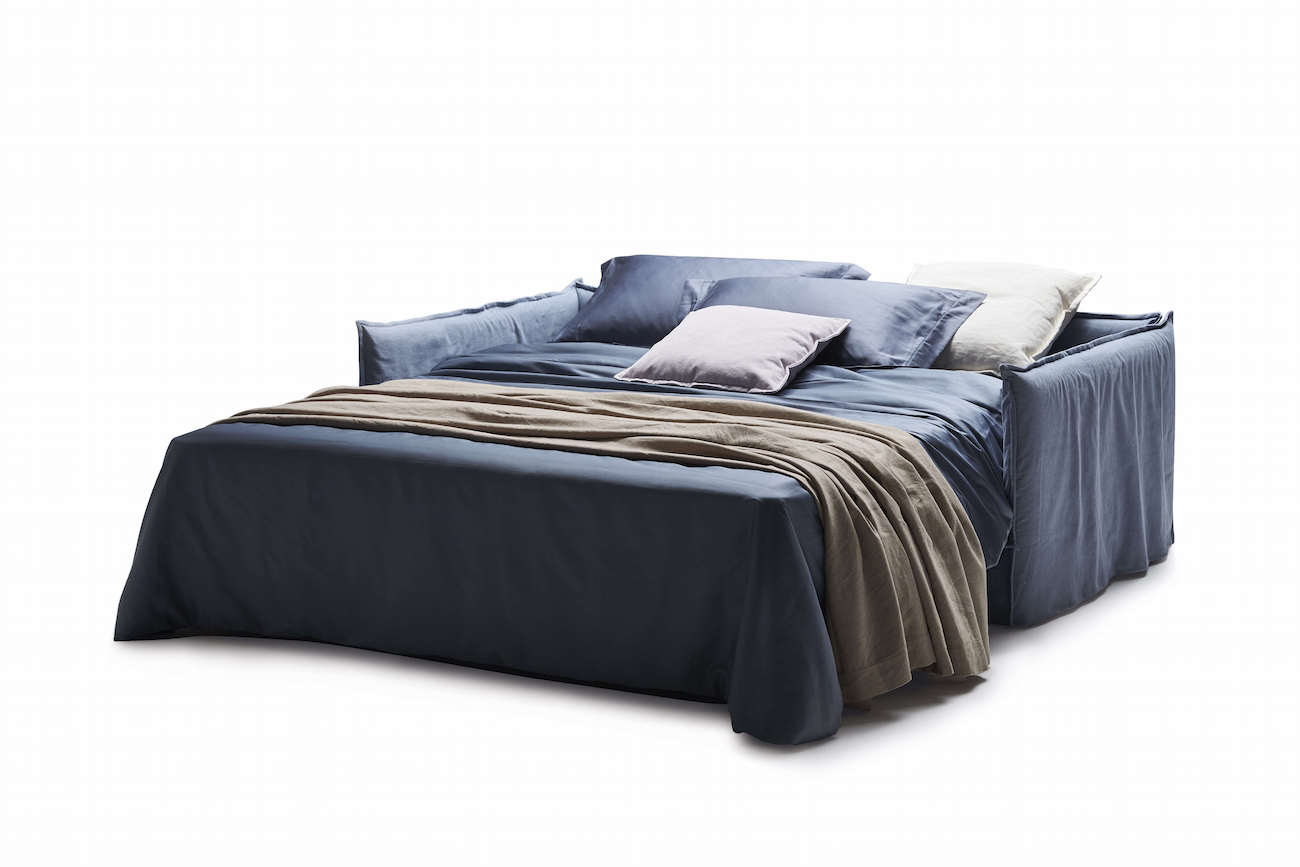 So, sitting or sleeping has never been more comfortable with the Clarke, which mixes a large choice of different mattresses, 14, 18 and 22 cm thick, beautiful design and extreme seating comfort.
But now, there is the Clarke XL variant, distinguished by a deeper seat (65 cm), enriched with large cushions for even more comfort.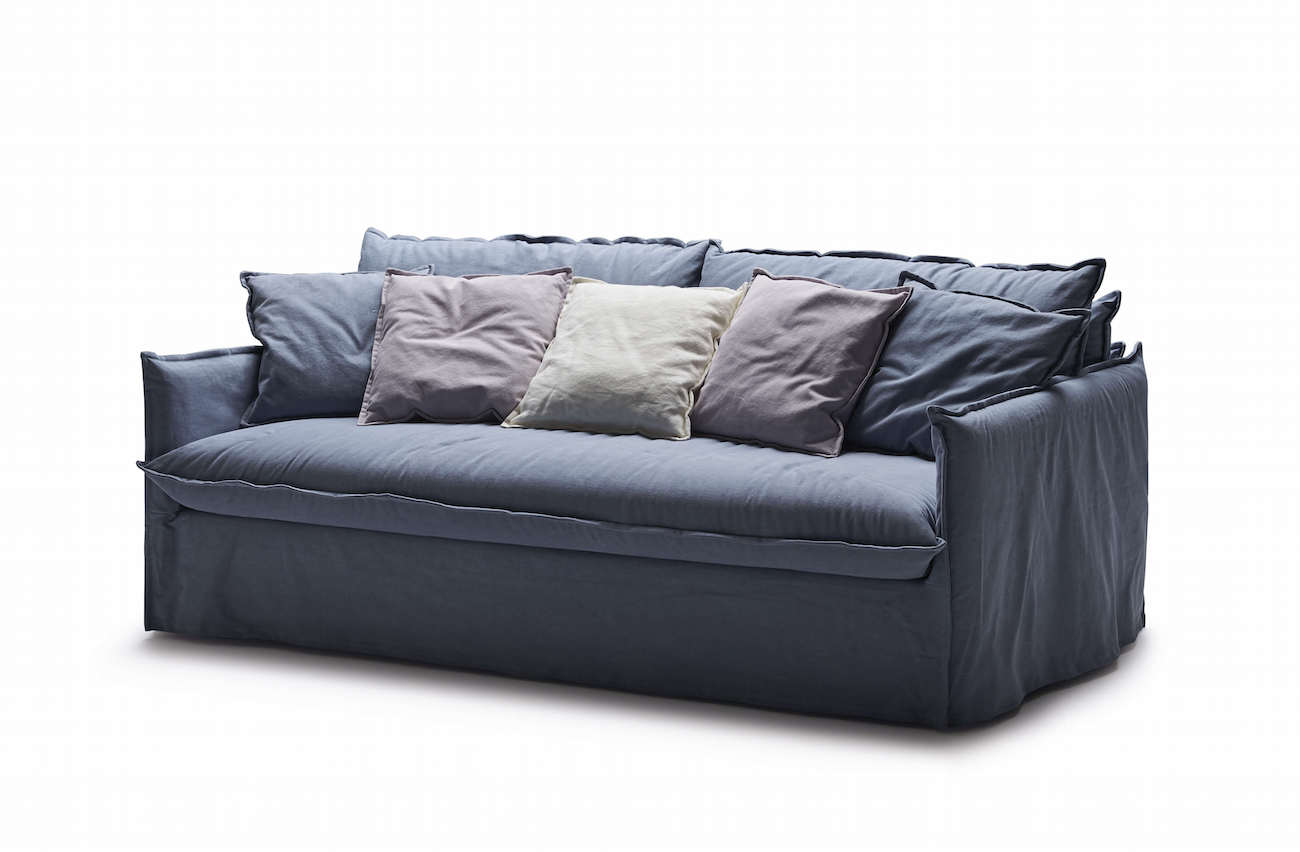 By simply rotating the back, without removing any of the cushions, both Clarke and Clarke XL convert into a conventional bed with a 200 cm mattress, which is 12 cm thick for Clarke XL version.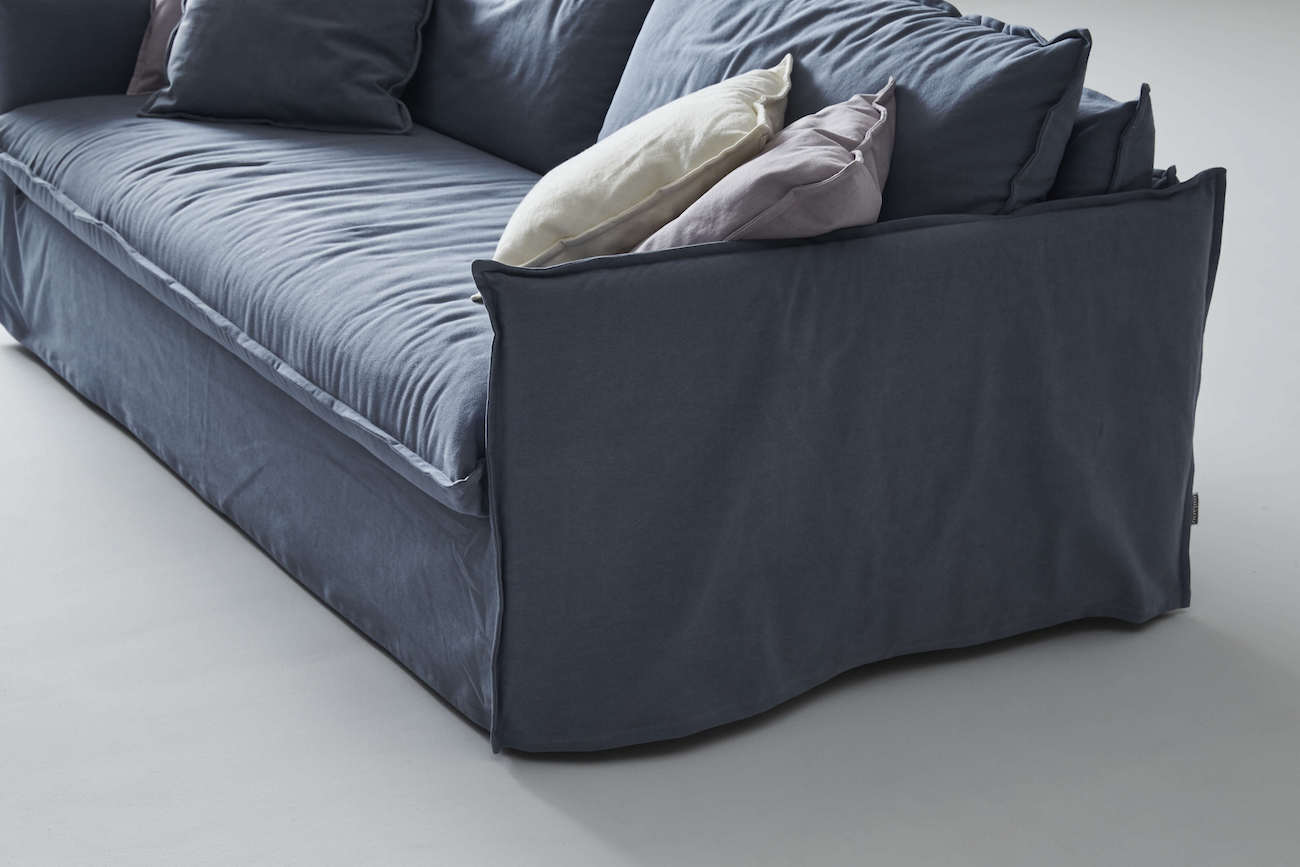 For both, finally, the cover is completely removable and washable depending on the fabric chosen and they can be completely disassembled for easy delivery. And for more comfortable sleeping.