Not only a workspace furnishing solution but a fluid space, comfortable and open, in line with the contemporary attitude of workplaces: this is Milano by Makio Hasuike & Co for Newform Ufficio, a collection of high-quality furniture that could be durable and resistant as a guarantee of sustainability.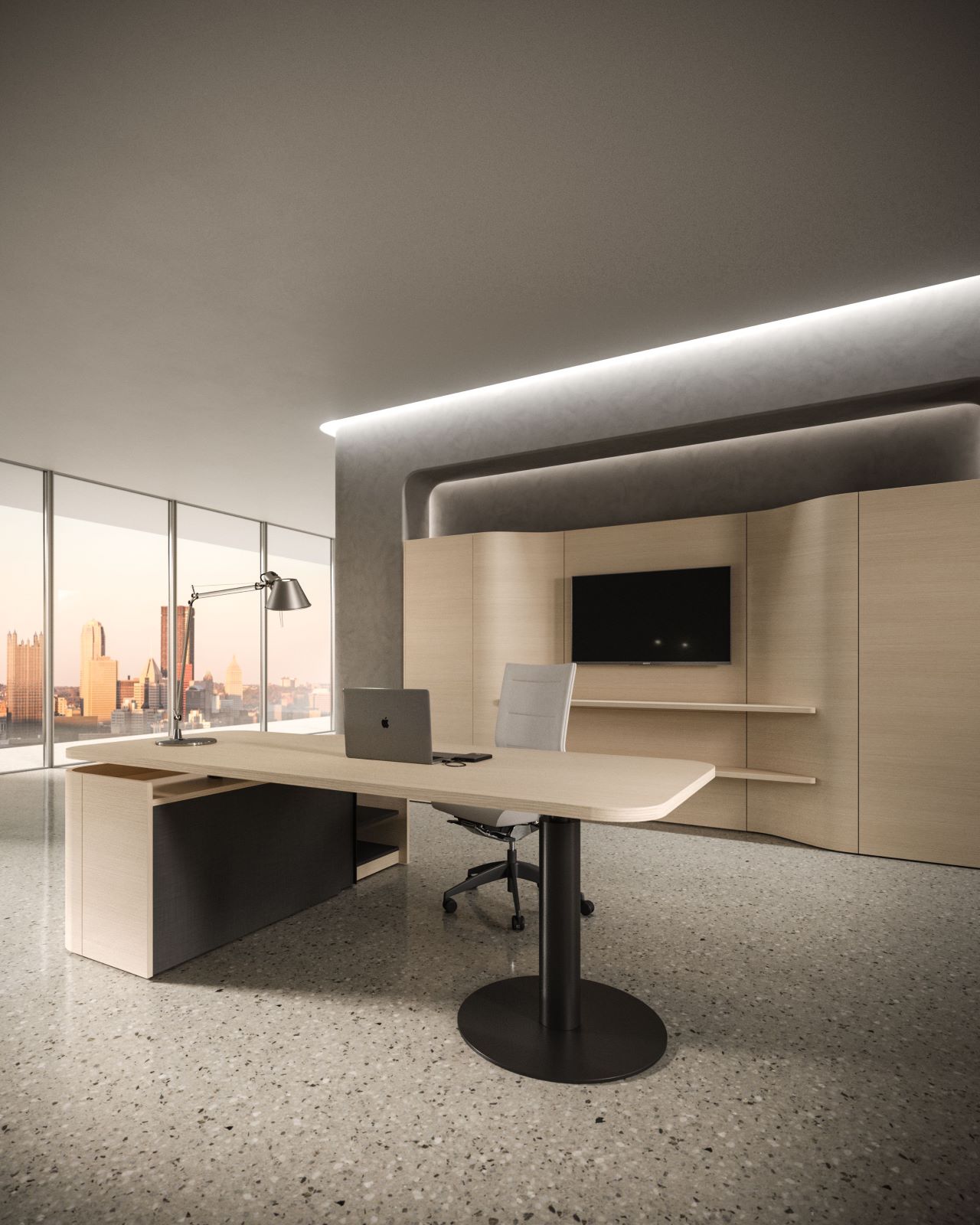 The executive office proposed by Milano is defined by the highest material quality and the attention to details, valuable thanks to the simple and soft lines of the elements that compose it.
The tops and cabinets, characterized by curve movements, change their shape according to the perspective, giving a balanced harmony between solidity and lightness. Essential in this sense are the materials used: Rovere, marked by a high hardness and toughness, and Fenix, soft to the touch and anti-fingerprint, which is a real ally against wear, because, thanks to its thermal healing, it can be regenerated and so erasing superficial micro-scratches.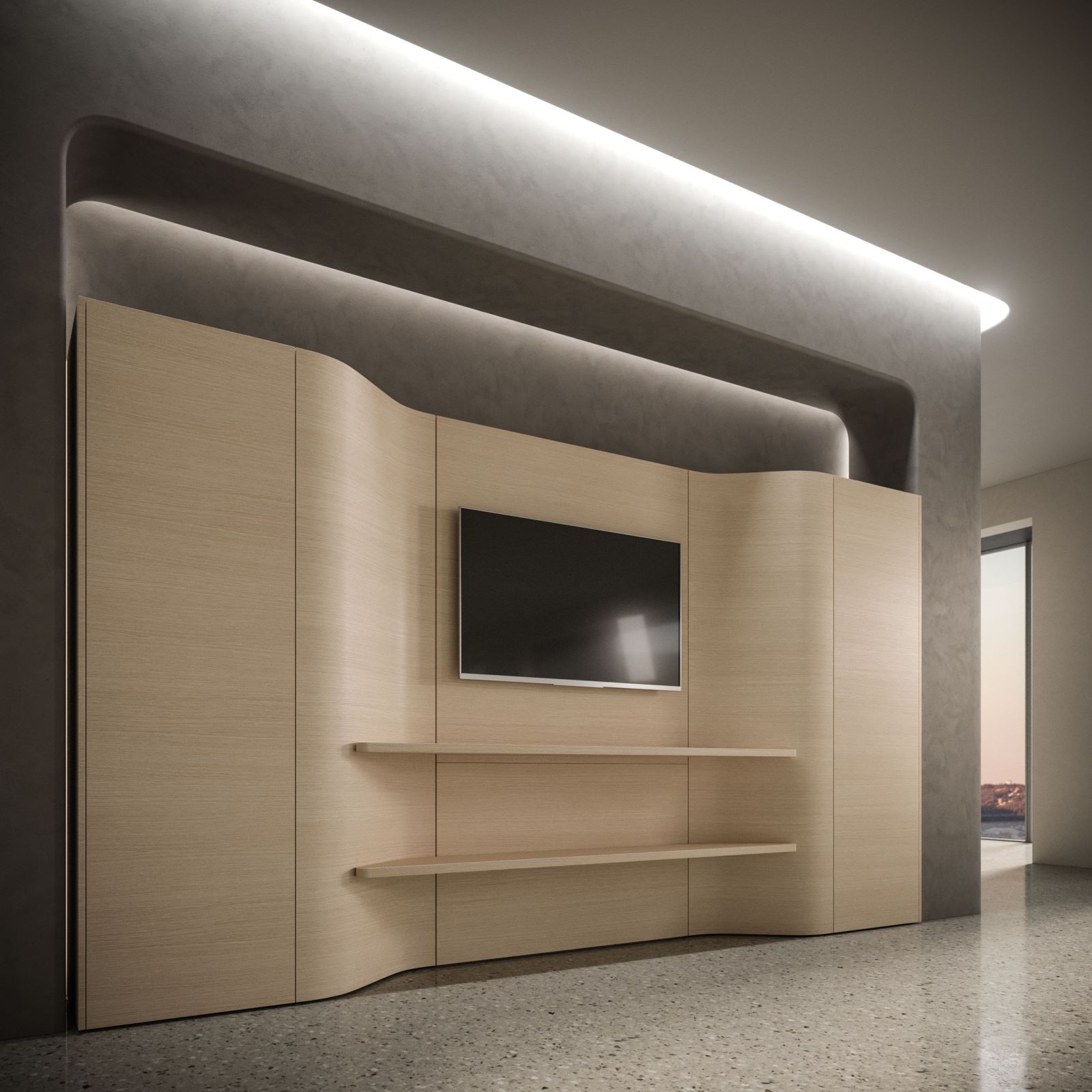 The modular furniture system allows multiple combinations.
The heart of the composition remains the executive desk supported, on one side, by an elegant free-standing profiled storage unit, equipped with compartments hidden by hinged and sliding doors, together with a small internal drawer. Everything is designed to neatly store small objects and documents to keep easily at hand. Its extension, perpendicular to the desk, is an additional top, extremely versatile and equipped with a fully integrated pull-out electric turret and wireless charging.
The equipped panel is an important storage unit, and is a vertical support to contain a screen suitable for video plays and remote meetings.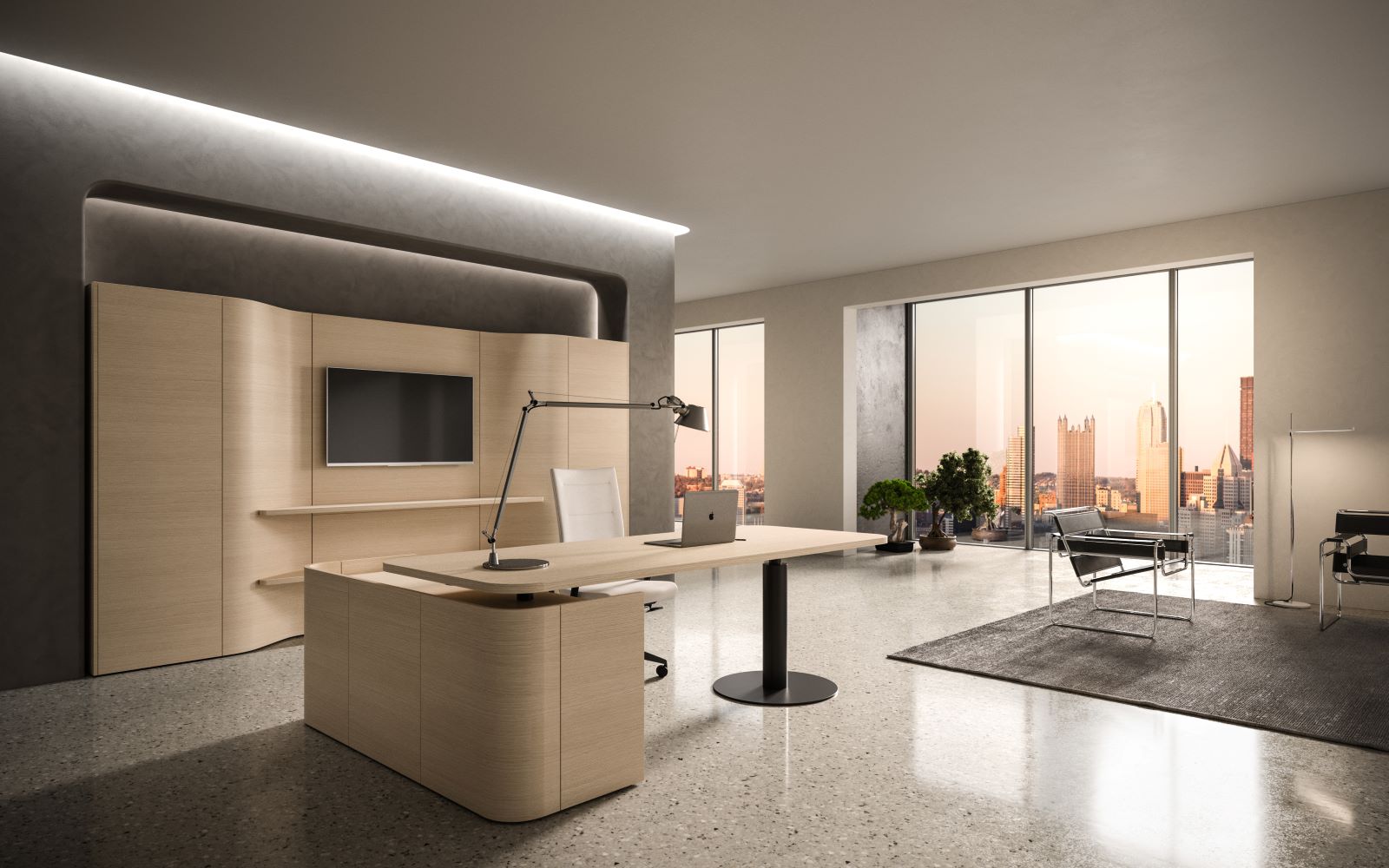 With Milano by Makio Hasuike & co for Newform Ufficio, the workplace becomes a well-kept place that tells the soul and professionalism of the people who live it every day.