Lefay Resort & SPA Lago di Garda officially reopened to the public last April at the end of the recent restyling phases – developed over a two-year period and entrusted to Studio Apostoli in close collaboration with the Lefay Project Team -, which involved the entire Resort in Gargnano (Brescia), from the wellness and fitness area, to the meeting and restaurant area, through to the rooms and public areas.
Immersed in eleven hectares of parkland dotted with woods and olive groves, the Resort overlooks the Lombard shore of the lake and blends into the characteristic morphology of the area with minimal visual impact, thanks to its particular architectural configuration and the use of natural materials.
Large windows and terraces facilitate a continuous dialogue between exteriors and interiors, which use local materials, neutral and soft colours as well as balanced lighting in harmony with natural light.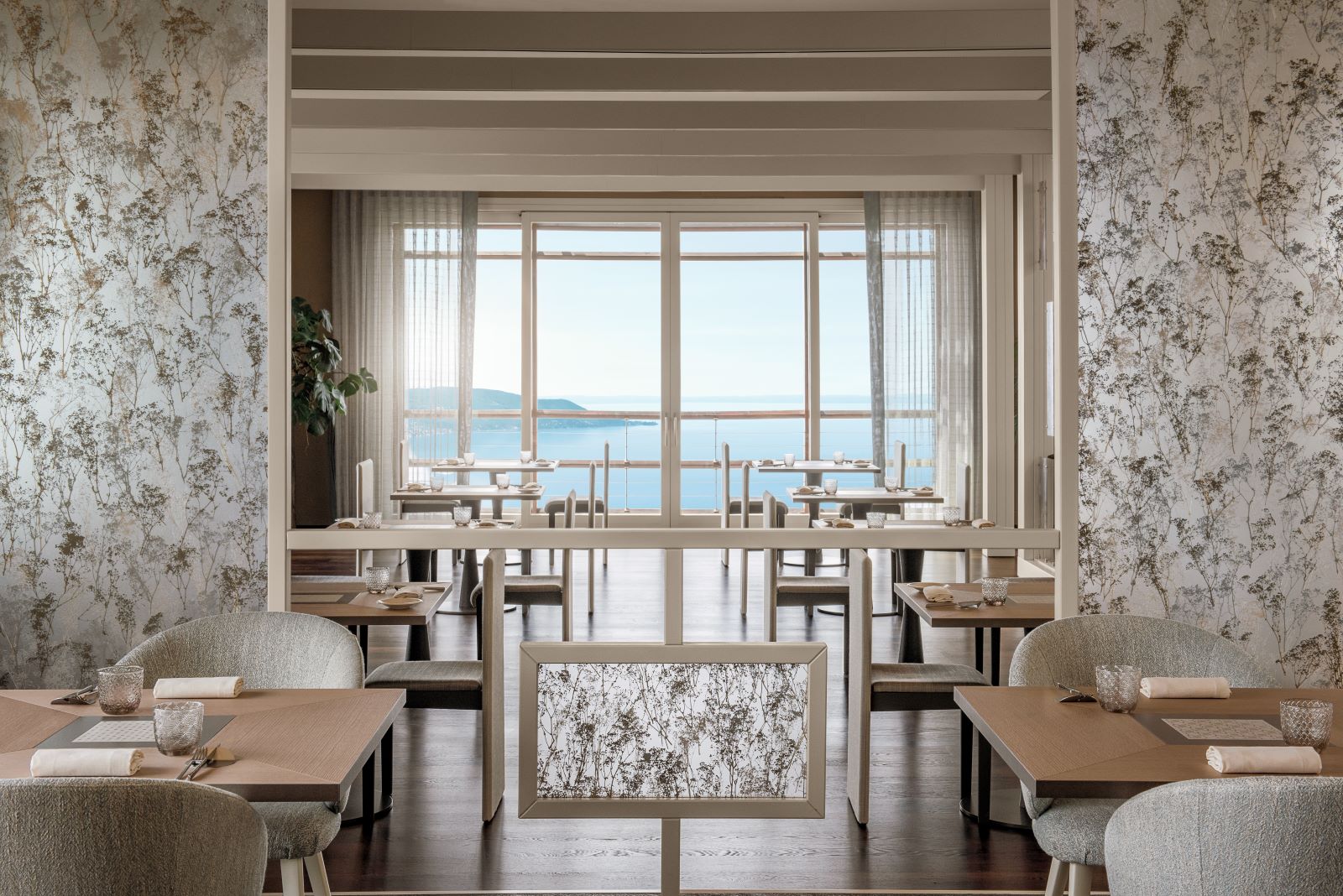 Attention to the environmental and territorial context also translates into sustainable choices regarding the structure's energy supply, which employs clean and renewable sources to reduce the amount of CO2 emissions into the atmosphere (biomass, cogeneration, and solar panels), together with water-saving, thanks to rainwater collection.
Alberto Apostoli has translated the hotel group's philosophy, based on global well-being, new luxury, and sustainability, into a precise interior design that defines each room individually but simultaneously creates continuity and identity.
The two restaurants, Gramen and La Limonaia, which overlook breathtaking views, combine the muted colours of the furnishings with wallpapers that pay homage to the surrounding nature and a precise lighting design with theatrical lighting effects. La Limonaia's design references the local tradition of citrus cultivation with a light design structure and a geometric play of wooden pillars and parapets. The Lounge Bar, with its sophisticated atmosphere and darker colours, and soft lighting, completes the F&B offering.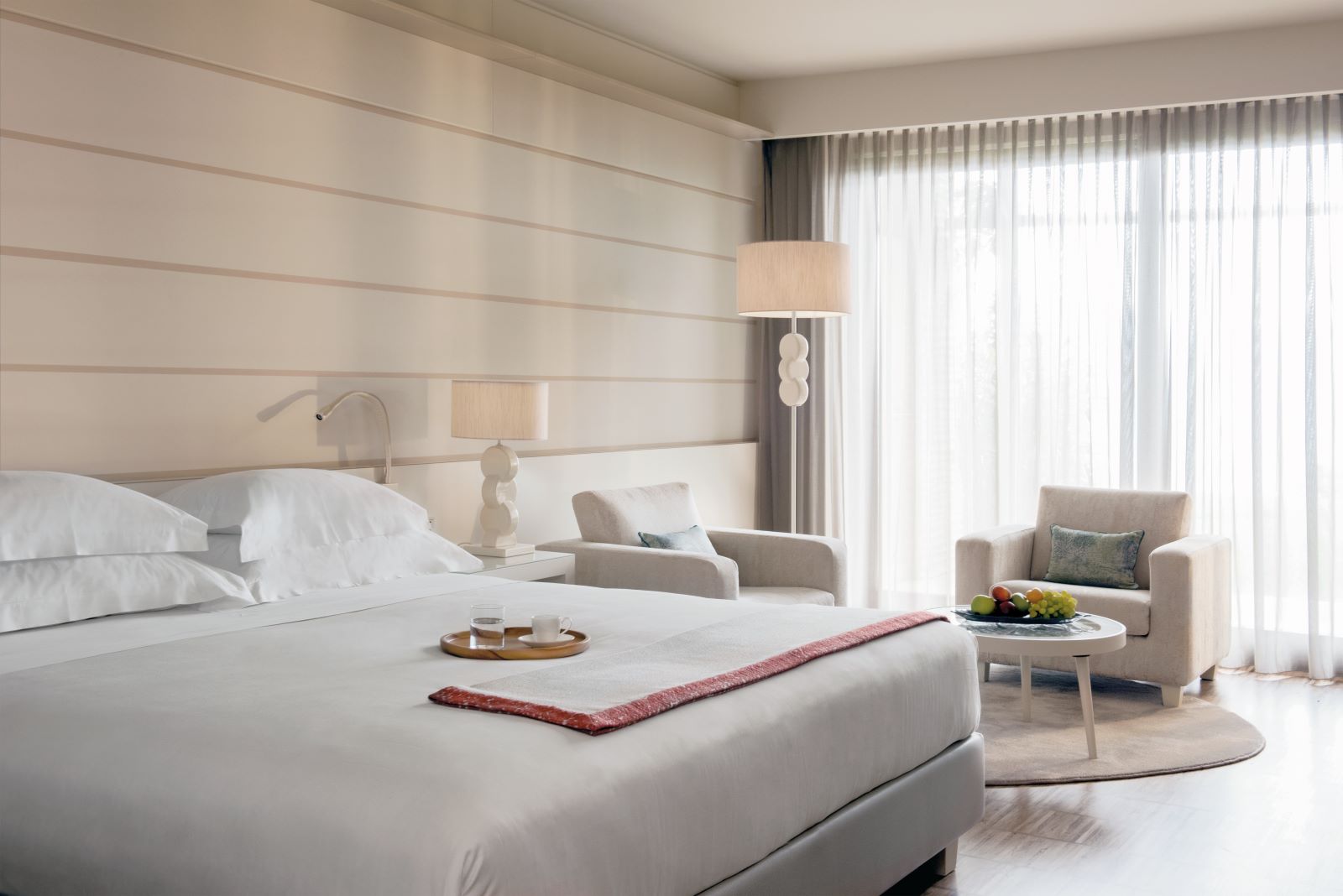 The Suites, available in six different typologies with private saunas and Jacuzzis and up to 600 square meters, offer spacious rooms adorned with handcrafted fabrics and local materials. A distinctive feature of the interiors is the contrasting horizontal striped pattern running along the walls and found in the furnishings and partitions between the rooms. The rooms also feature large windows that open onto the surrounding lakeside landscape.
Finally, an Adults Only SPA area with a panoramic sauna overlooking Lake Garda and an infinity pool completes the 4,300 square meter spa and wellness area, in tune with the Lefay SPA's Scientific Advisory Committee, who has designed wellness programs combining classical Chinese medicine with Western scientific research.