Characterized by strong and square lines, MINIMAL LIGHT is the name of Damast's column set for contemporary bathrooms, from sober and minimal environments to the most decorative ones.
A square section 18×18 mm is the COLUMN RAIL 339 made of chromed brass, of 1145 mm which, in the upper part, extends for 373 mm to accommodate the shower head. It is equipped with adjustable distance to facilitate installation, especially in the case of renovations.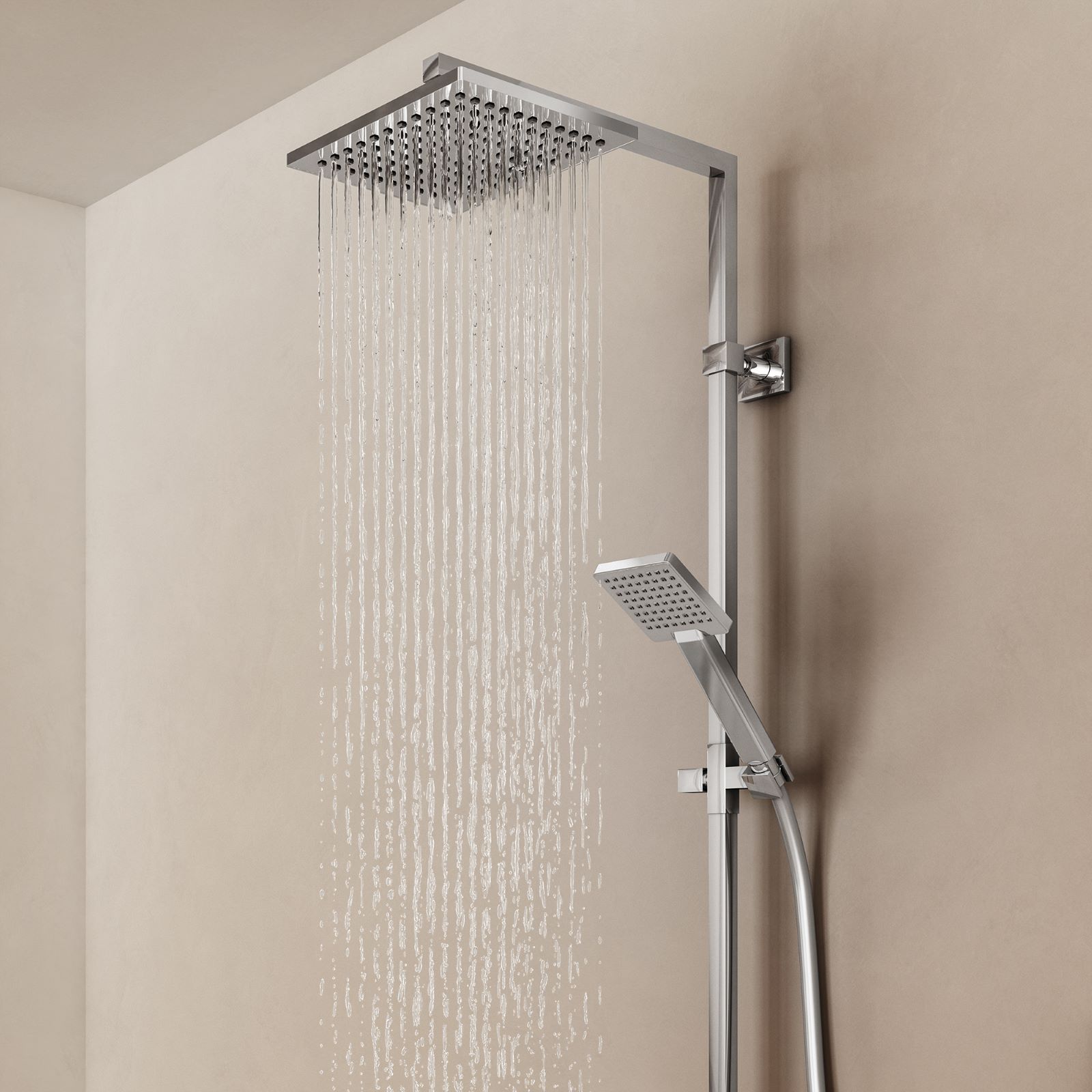 The easy clean shower head is called PETALO, it is made of chromed ABS and its size is square, 200x200x10 mm. It is a real source of well-being: its large and spectacular jet of water can give daily and pleasant moments of relaxation. It is equipped with Easy Clean technology, an anti-limescale system for easy removal of deposits thanks to the presence of 120 special water-repellent silicone nozzles. Its water flow rate is less than 9 liters per minute, as required by law.
Designed and manufactured in the name of comfort and practicality, the set is also equipped with the flexible 150 cm SATILUX anti-twist and the NADALQ easy clean hand shower, also in chromed ABS, the result of Damast's attention to the eco-sustainability of its products. Thanks to the innovative Water-Saving device, NADALQ incorporates a flow reducing valve that guarantees water savings of up to 40%. It also offers the Air-System technology that optimally mixes air and water, allowing to avoid waste and reduce consumption. The injection of air into the flow reduces water consumption but also guarantees full-bodied, light, soft drops and a foaming jet.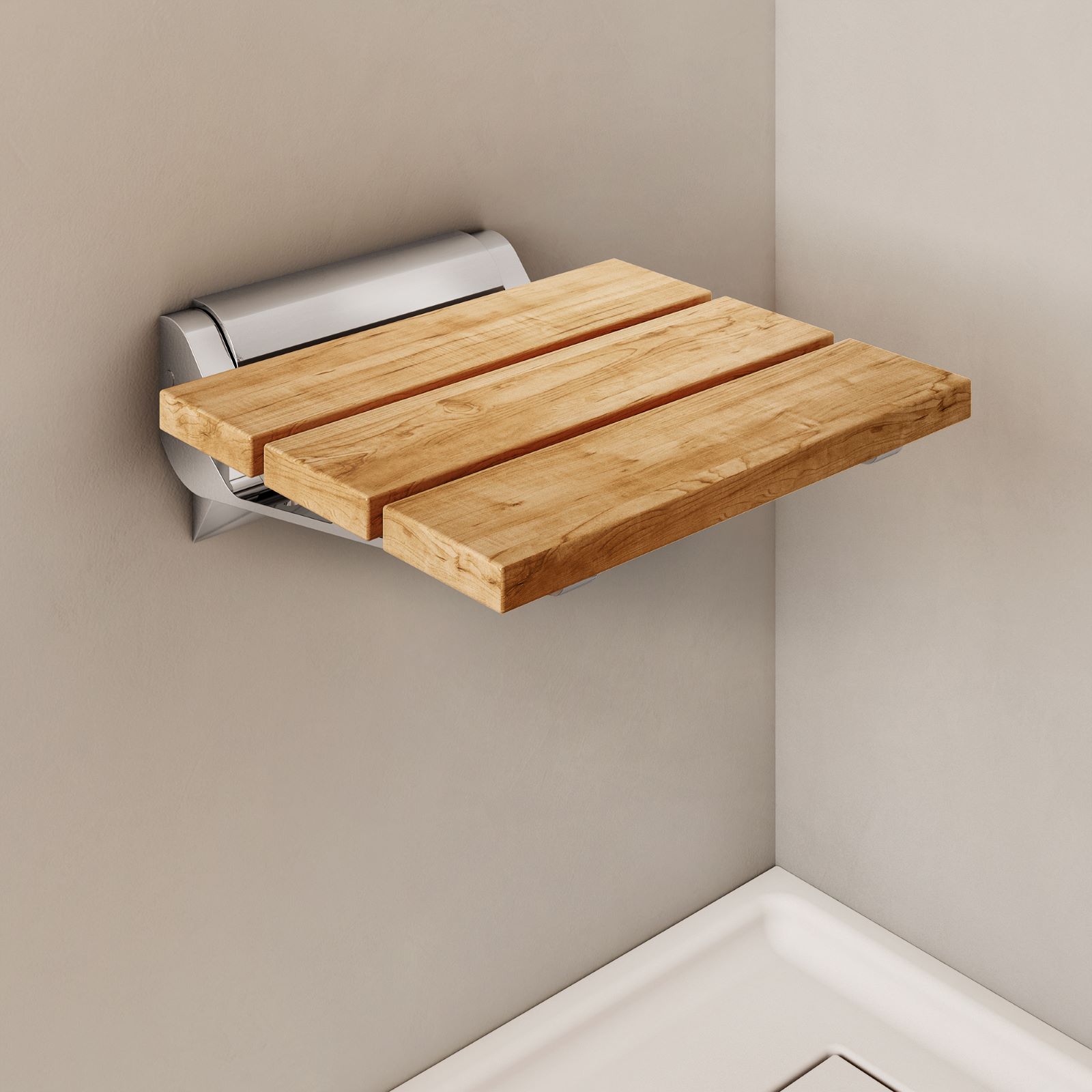 Choosing to remain comfortably seated under the beneficial jet of water becomes a privilege no longer linked only to age and physical prowess but a real ritual of well-being. The extra proposal to be provided in the shower environment is the BAMBOO seat, part of the "Design for All" project. It is a folding comfort seat in natural bamboo (310×260 mm), composed of three rectangular "wood effect" slats with typical veins and a sturdy water-resistant aluminium frame. Firmly anchored to the wall with a five-dowel fixing plate, it is able to support a maximum weight of 150 kg. In this case is decisive the choice of bamboo as a natural, resistant and ecological material.
With BAMBOO Damast promotes the bathroom environment as a place to integrate real solutions that can be used by people independently, both in the case of diversified physical needs and potential, and in the case in which you simply want to benefit from a moment of exclusive relaxation.