Seven Mile, Jamaica: one of the most famous beaches of white sand in the world. This is perfect location for the Skylark Negril Beach Resort (named after Jamaican slang for lazing around and frolicking), inspired by the tropical design of the mid-20th century and by the vibrant iconographic vocabulary of Jamaica.
The project offers the contemporary minimalist simplicity of the local area combined with objects from all over the world: the exteriors, in particular, are furnished by Nardi and feature the creative restyling of materials, colours, themes and typical Jamaican building products.
Its minimalist concept creates an ideal canvas for the bright colours of Jamaican nature and culture, which immediately catch the eye and are also the key features of Nardi's furniture, where willow green (similar to the colour of the sea), light blue and white predominate with a few splashes of coral and pink, like the powerful blossoming of tropical flowers.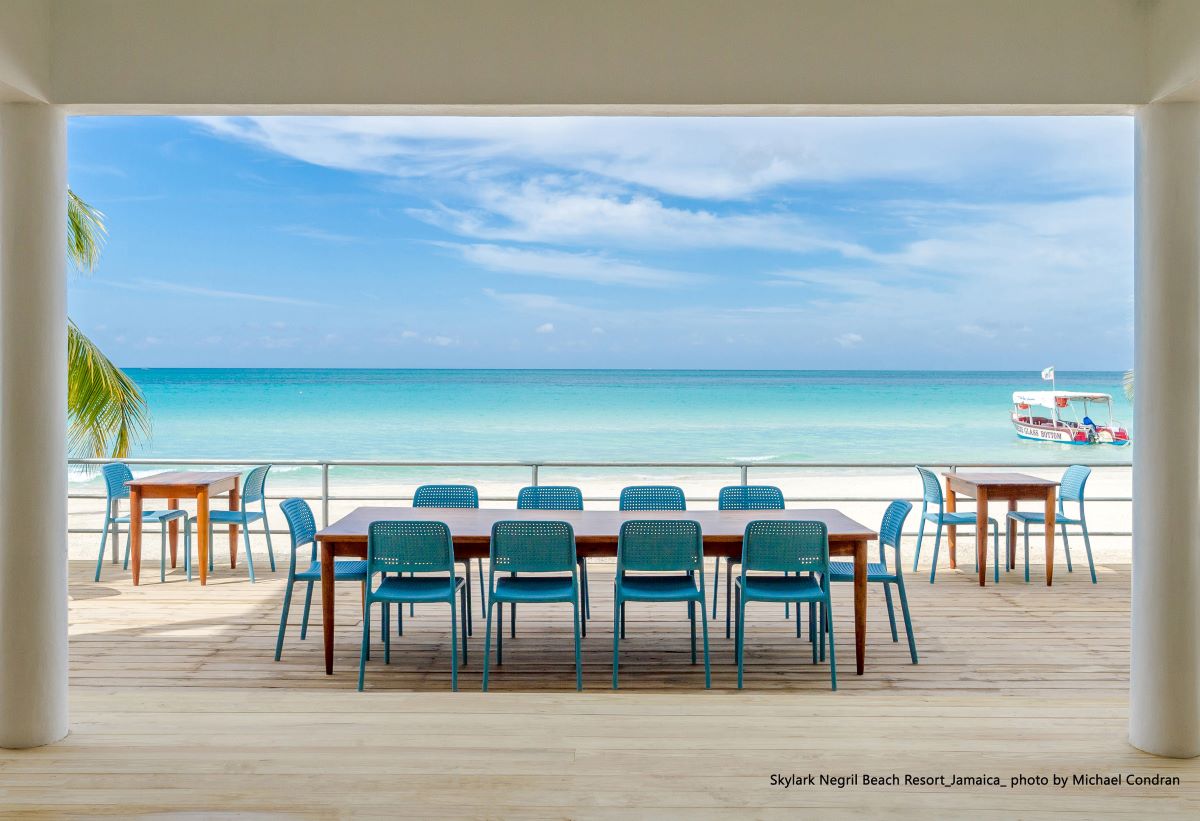 The spacious beach bar, with its roof and floor made of local wood, is home to the Bora and Bora Bistrot chairs (single-structure fiberglass resin chairs with or without armrests); the row of Lido stools, running along the bar counter, comes from the same collection as Bora, featuring a perforated pattern on the seat and back.
The same wood/resin contrast can be found on the beautiful terrace overlooking the sea, which has wood tables accompanied by the light blue chairs in the Bora collection; in addition, under the pergola, another community area, we can find a long wood table and Net Relax armchairs in willow green and coral.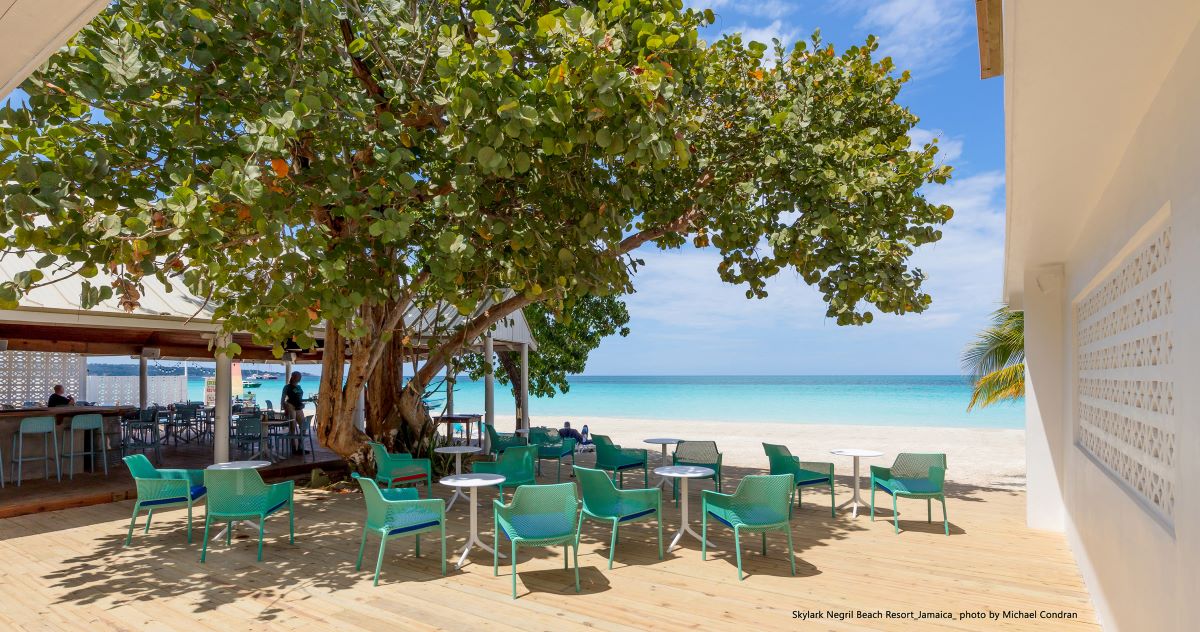 Finally, the balconies and outdoor spaces in front of the rooms are furnished with the comfortable Net Relax armchair and the Spritz table (both made of fiberglass resin), also in willow green, light blue and white, with pink cushions, all set in a lush and alluring natural setting.
Are you ready to relax?