Kook is the name of the new kitchen designed by Karim Rashid for Rastelli starting from only one soft and uninterrupted line: the result is incredibly ergonomic and functional space, with a strong visual effect.
Made of Solid Surface, Kook presents one-block wall system that recalls the shape of a piano's profile and the work top, deeper than 90 cm, allows a better organisation of the elements, such as hob and built in sink, which, with a foldaway faucet, can be easily hidden under a cutting board, – in Solid Surface as well – creating continuity.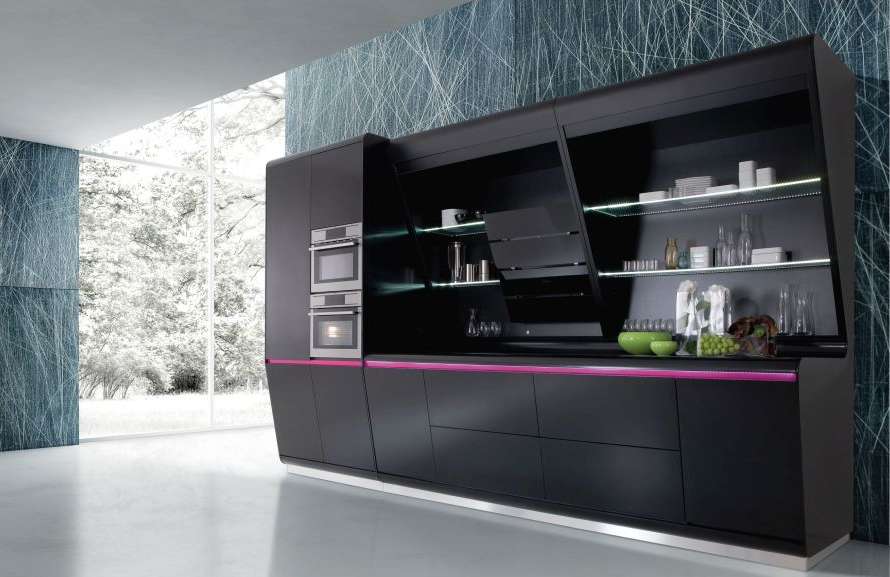 The basic rules of order and cleaning in the kitchen are expressed by all wall cabinets above the work top that are provided with motorized rolling shutter, which, once opened, reveal a built in hood and a series of crystal wall shelves, enlightened by led lights; in addition, the wall unit leaned structure allows to store all less used utensils and objects on the top, and to keep daily stuff on lower shelves; roll down the shutter and everything comes back in order.
The bases with c-channel provided with Servo Drive open with a simple touch, the led lights on the c-channel give an unexpected and lively touch of colour, while the leaned bases allow a better legs movement; to complete the kitchen there are the tall units with built in appliances and wine cellars, or simply more compartments.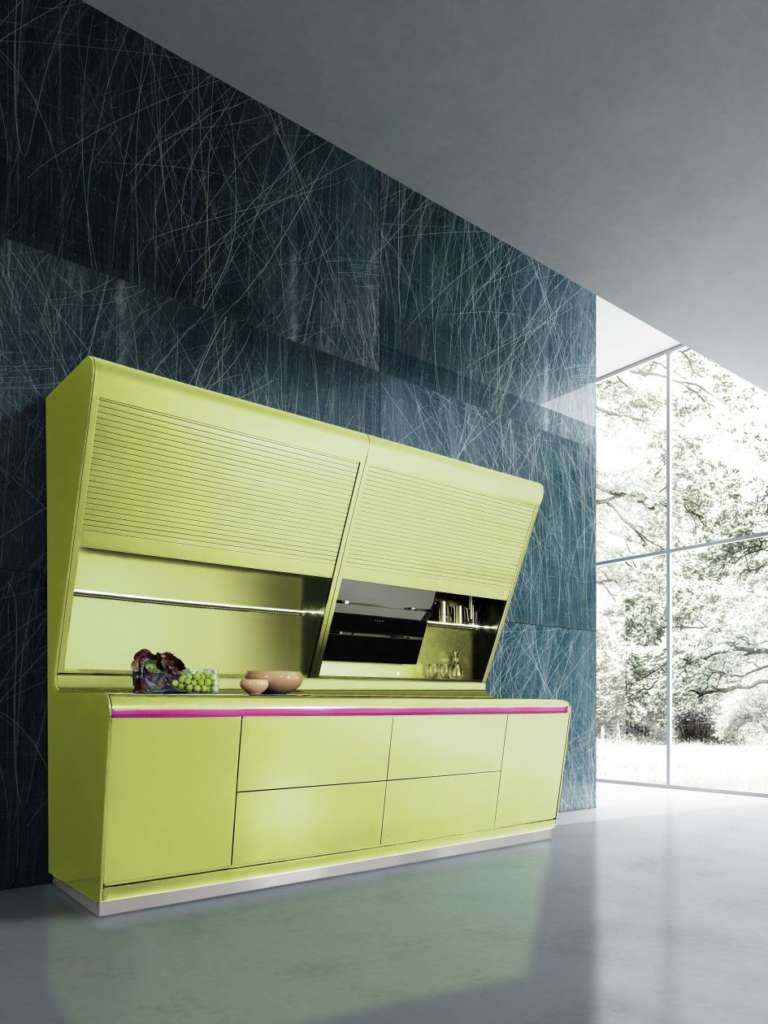 A colourful, original, ergonomic and functional design for a kitchen that puts people and their needs at the centre of beauty.