The workplace is changing: in the next few months many companies, large and small, will have to rethink the organization of their workspaces by adopting solutions to guarantee safety and functionality.
For this reason, Newform Ufficio is developing a series of technological innovations to produce sanitized dividing panels and functional workstations to ensure social distancing, especially in coworking spaces.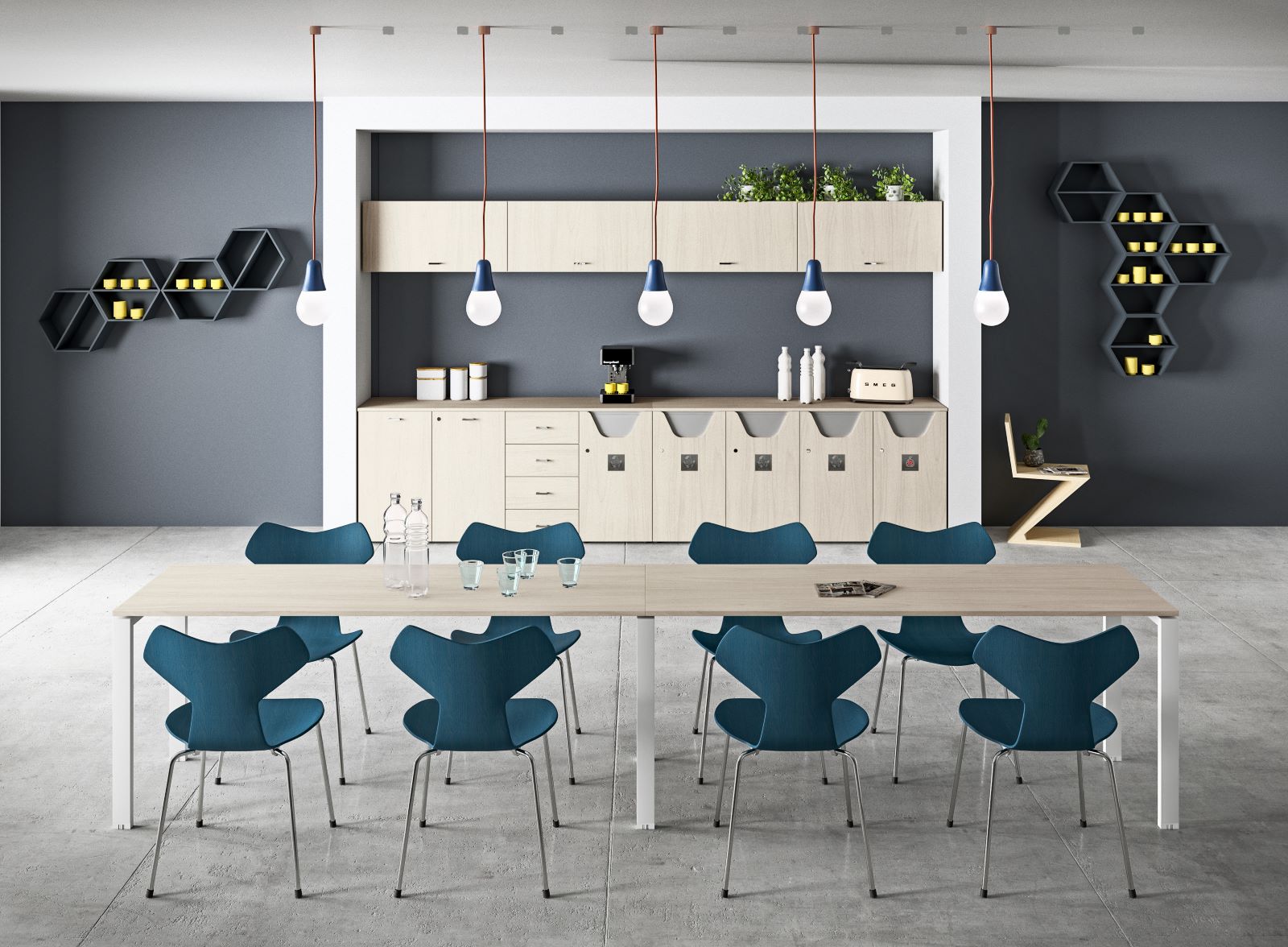 However, also the dining area is important: the Vista Essence collection offers tables and accessories with an essential design, customizable in finishes and colors, to be used individually or combined, and partitions with modules, wall units and special containers for waste sorting.
On the other hand, Kamos Pure collection proposes modular, customizable furnishings to maintain balance and harmony not only between different offices, but also between offices and dining areas.
The linear design of the tables, desks, libraries and storage units also allows you to furnish the lounge and dining areas with the same elements from other spaces, simply by studying functional ad hoc solutions.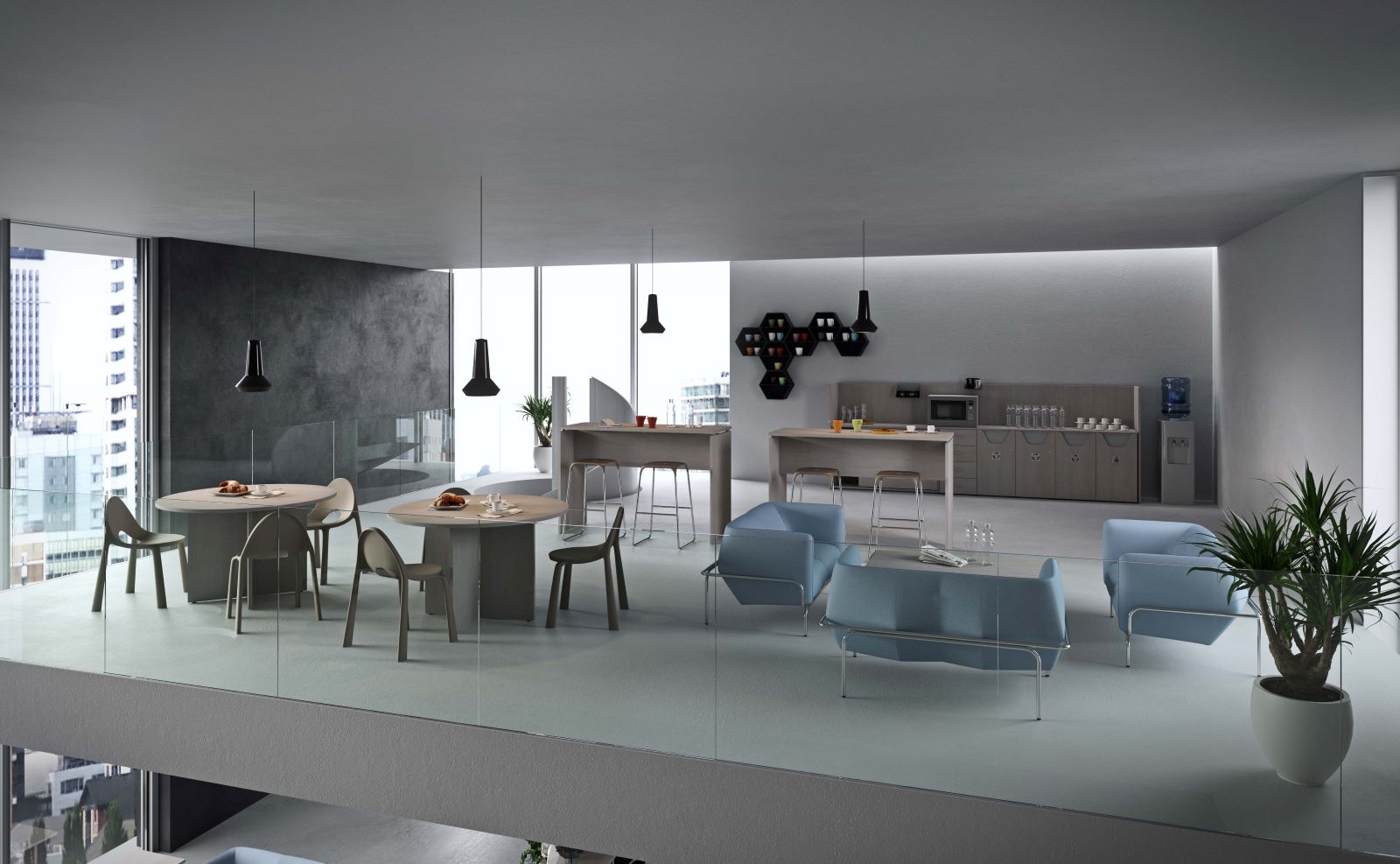 There are typical bar style round or rectangular tall tables, and a wall system with storage base cabinets to hide, behind sliding or hinged doors, everything you may need to have a meal during a short break.
Moreover, there are also discreet, essential, but fundamental recycling bins, while, to give a decorative touch, Saturno wall units, with their hexagonal shape allow you to create always different and customizable compositions.
Finally, Newform Ufficio – ARAN World division – can count on ARAN Cucine to provide onesource solutions for the furnishing of dining areas at work.