Walnut Flat, the liberty style of a contemporary apartment in Milan
In Milan, located in an early 1900s building in the Porta Venezia district, studio wok renovated Walnut Flat, the apartment of an Italian couple living abroad who wanted a contemporary Milanese pied-à-terre with history and soul.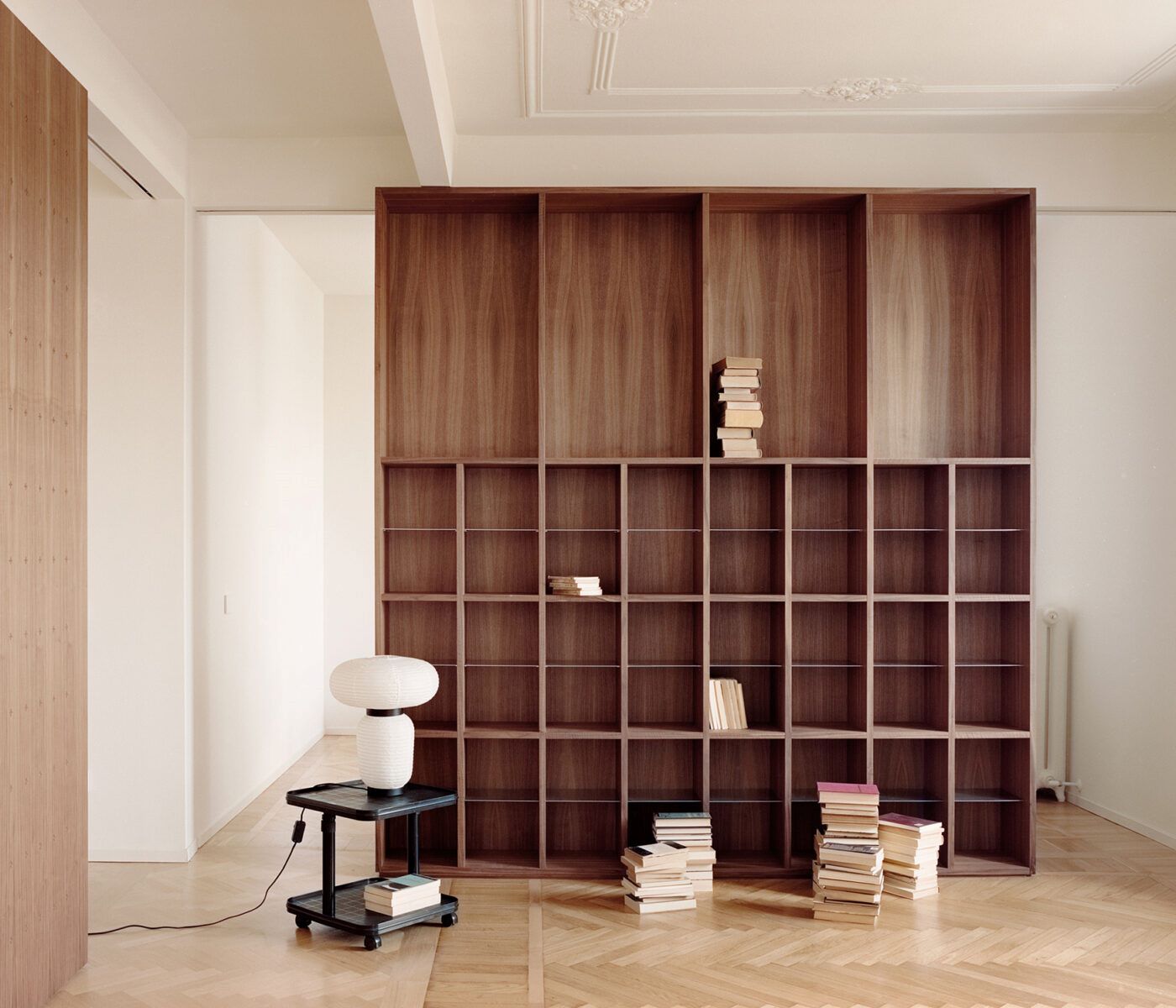 The first operation was to free the floor plan of the house from all its internal walls to transform the inhabited space into a single fluid environment that intercepts the light entering from all the windows of the house, exposed in different directions.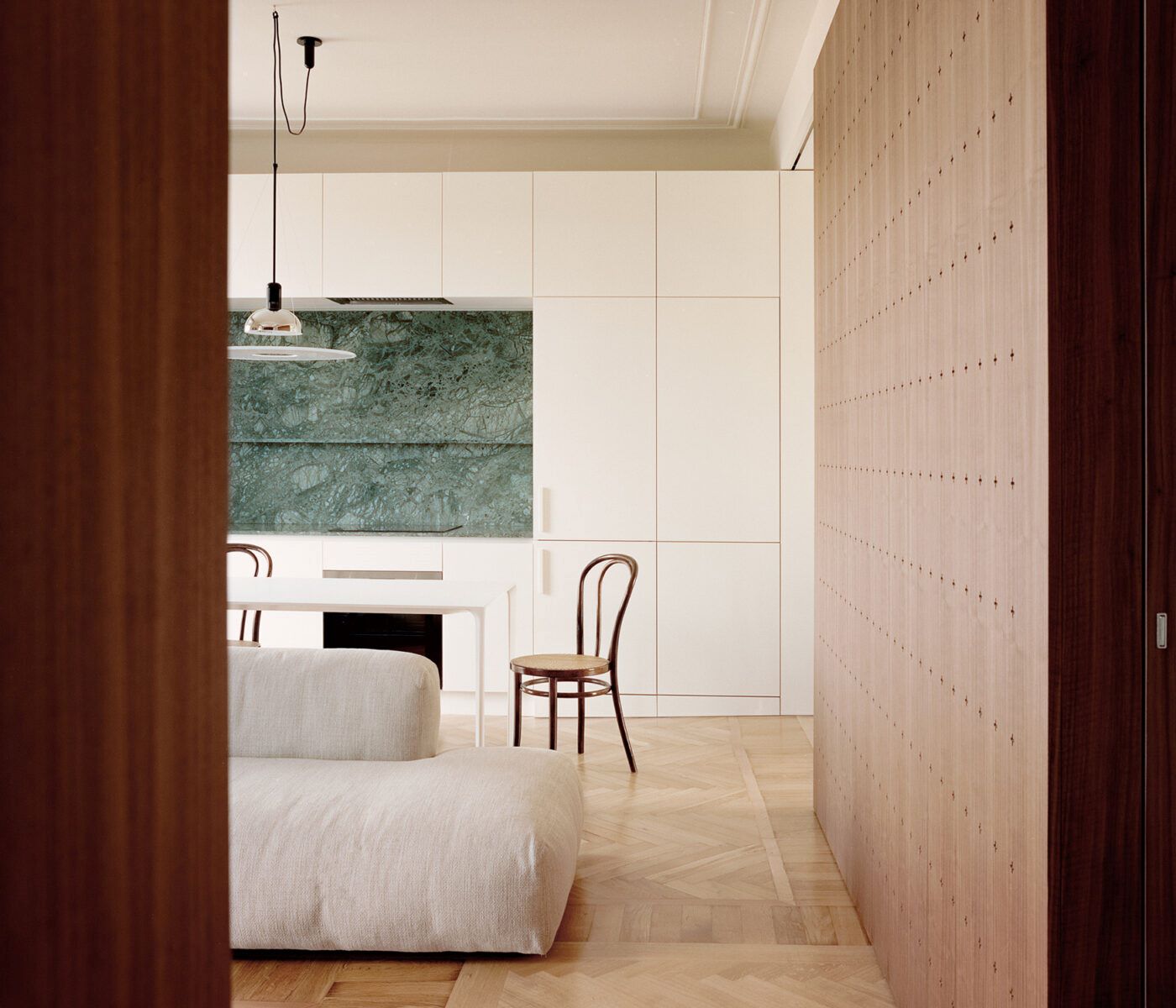 In order to preserve the memory of the original house and create a grid that identifies the different life environments of the apartment, a suspended ceiling system has been inserted to retrace the sediment of the old walls and, on the floor, the original herringbone parquet has been restored and completed.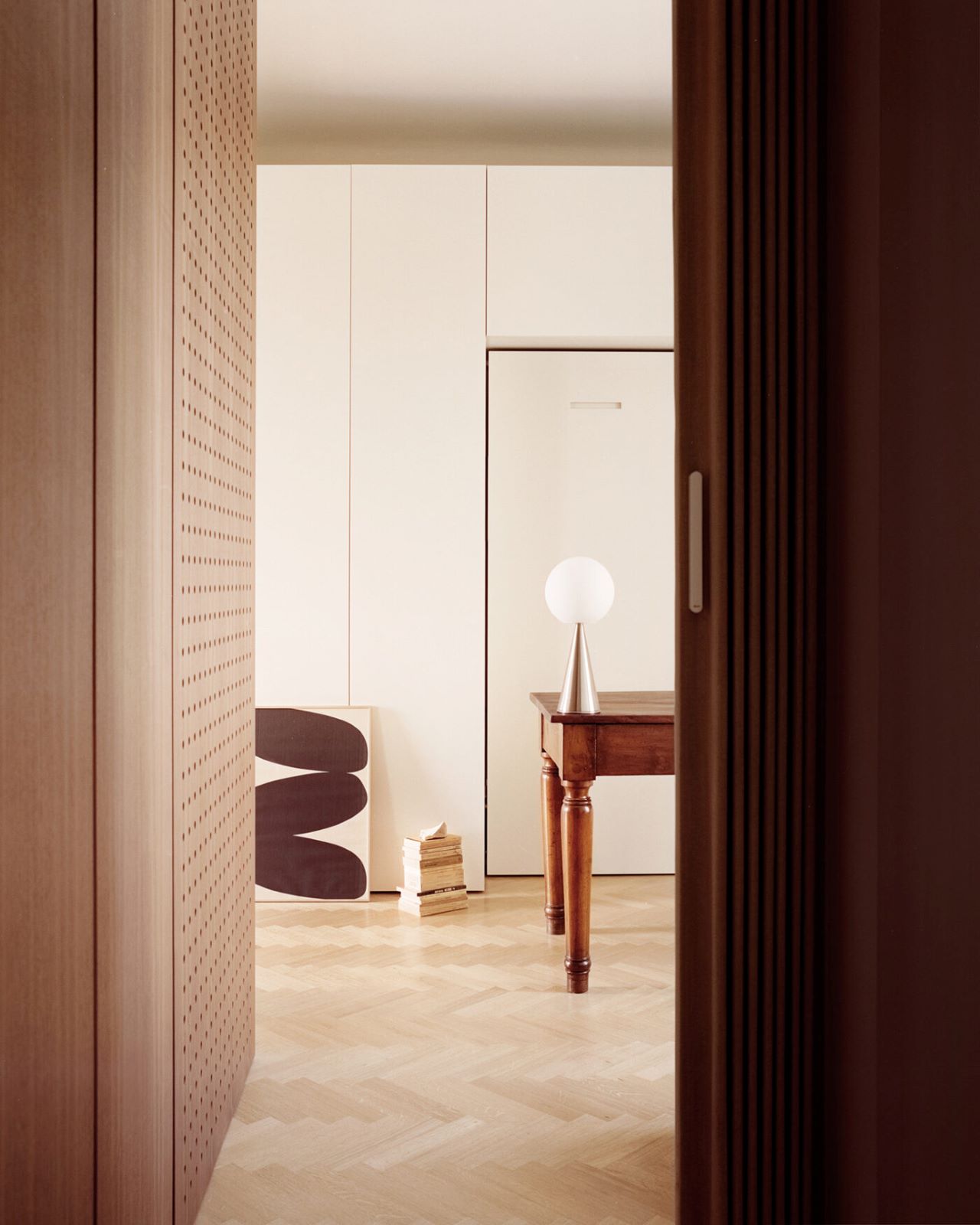 Being double-sided, two sculptural volumes in wood, Canaletto walnut essence, divide the space delimiting the functional areas while an integrated sliding door system allows to separate the rooms.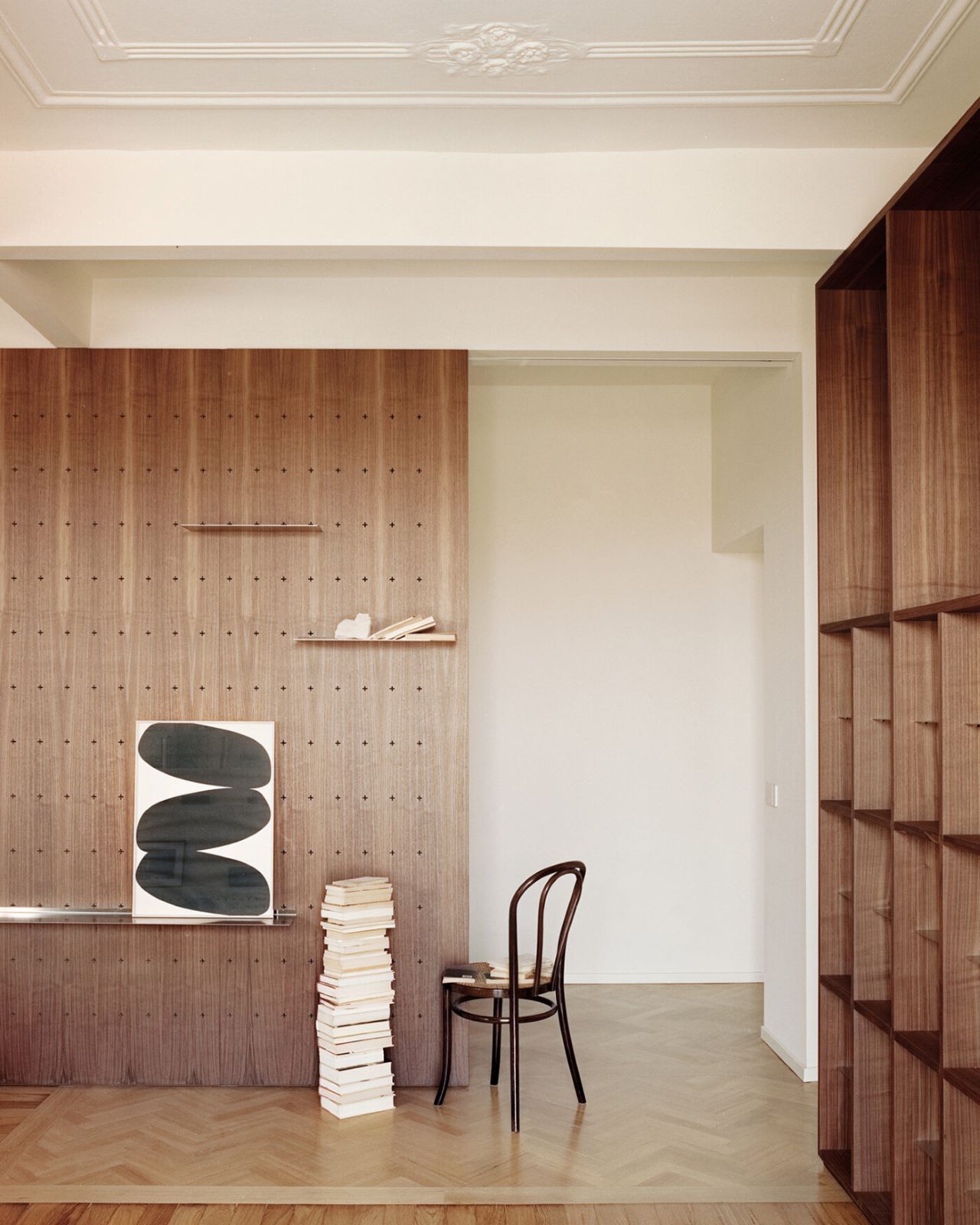 The first device accommodates a wardrobe towards the master bedroom and presents itself in all its three-dimensionality towards the living room, hosting a bookcase; the second one, beyond containing systems, wardrobes and shelves towards the entrance, leads the eye towards the living area thanks to a graphic pattern of crosses that works as a flexible exposition system.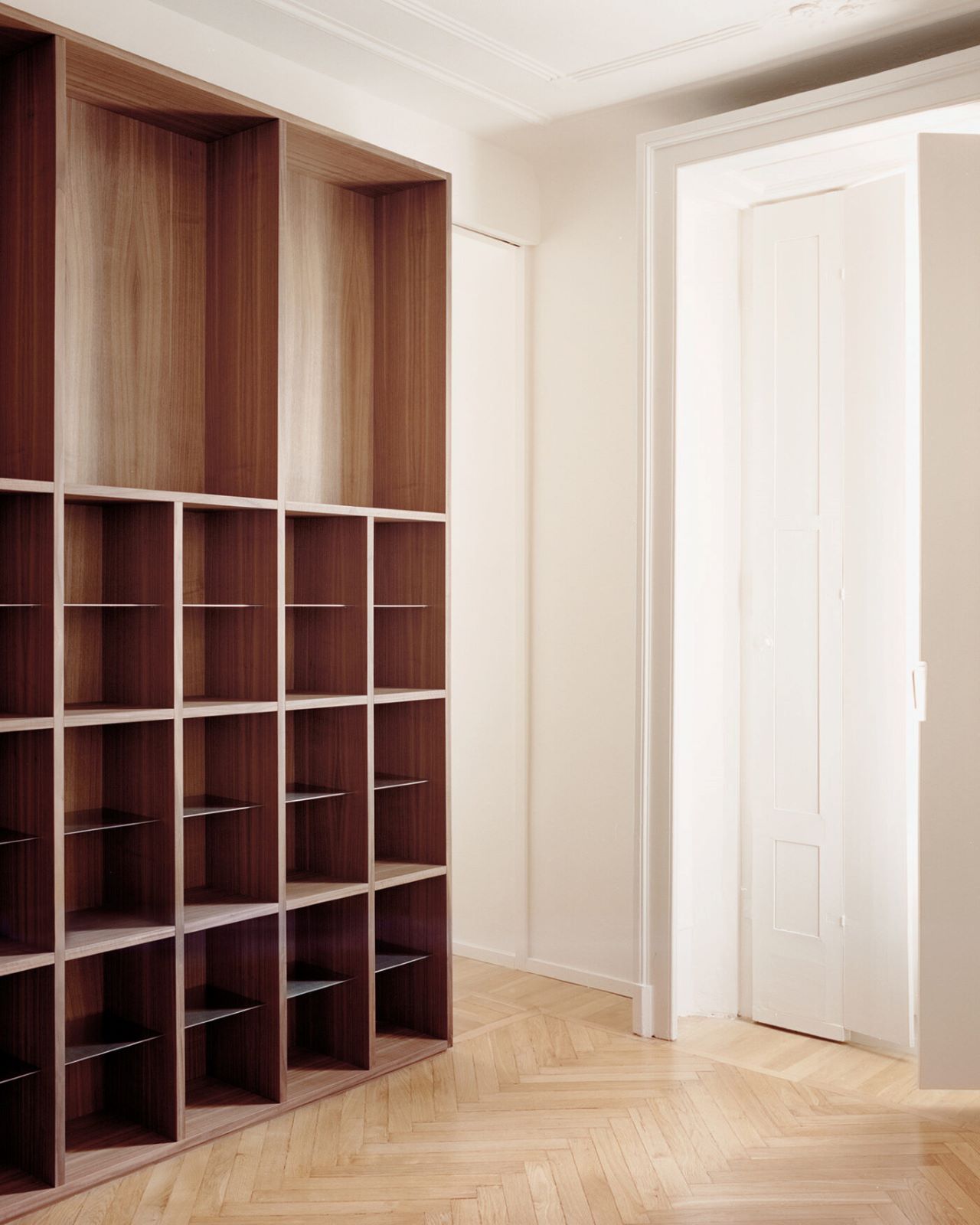 Finally, the last scenario is the large inhabited wall containing the kitchen, the wardrobes and a folding bed which, if necessary, transforms the study into a bedroom for guests: within this neutral volume the large insert in green Guatemala marble characterizing the kitchen emerges.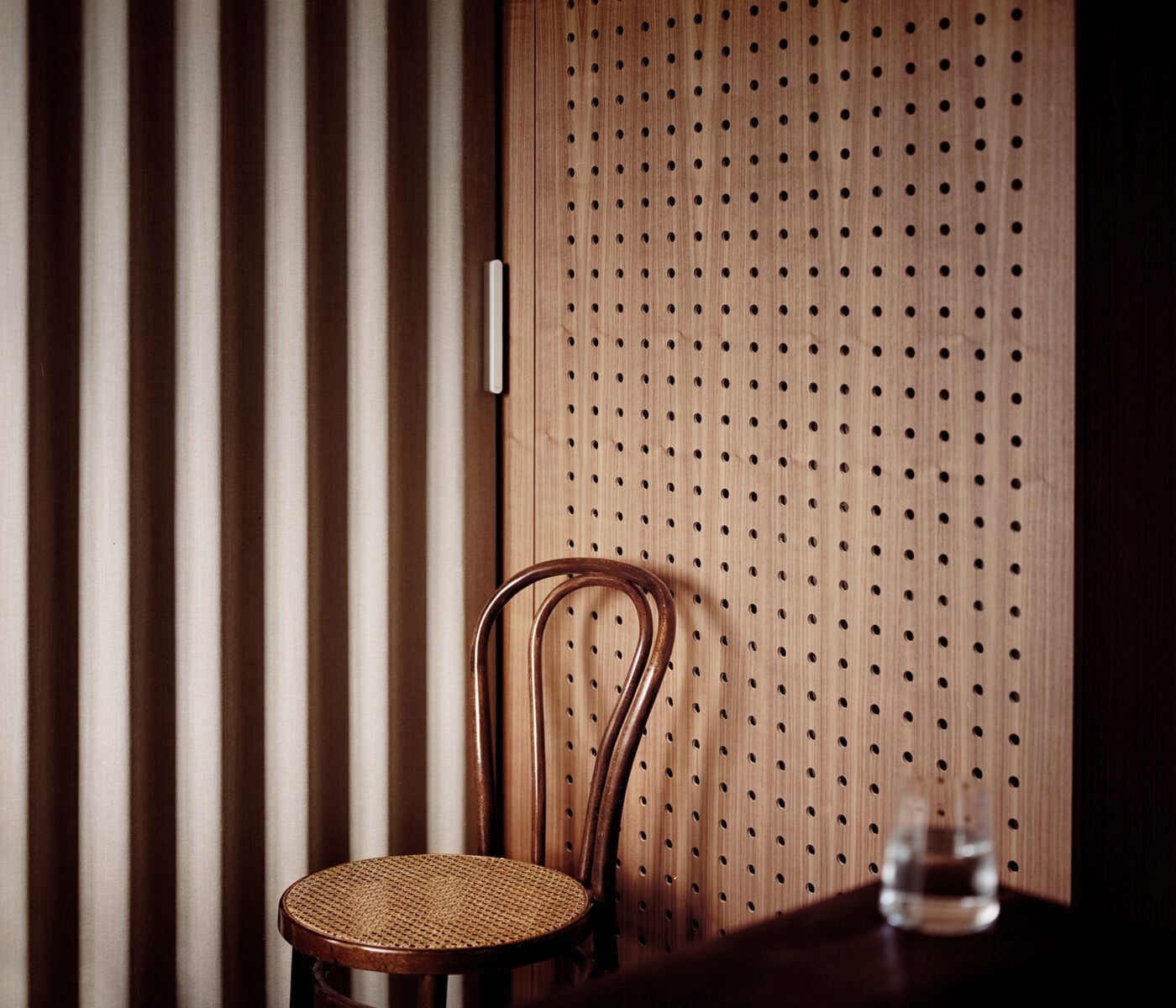 Walnut Flat is conceived as an ensemble of flexible spaces evoking the authentic Milanese liberty style.