At Supersalone, at the stand created by the Calvi Brambilla architects studio, Pianca presented its latest products for the bedroom and living room: furniture with soft, embracing forms, with echoes of nature and textural balance, designed by Raffaella Mangiarotti, Note Design Studio and Emilio Nanni.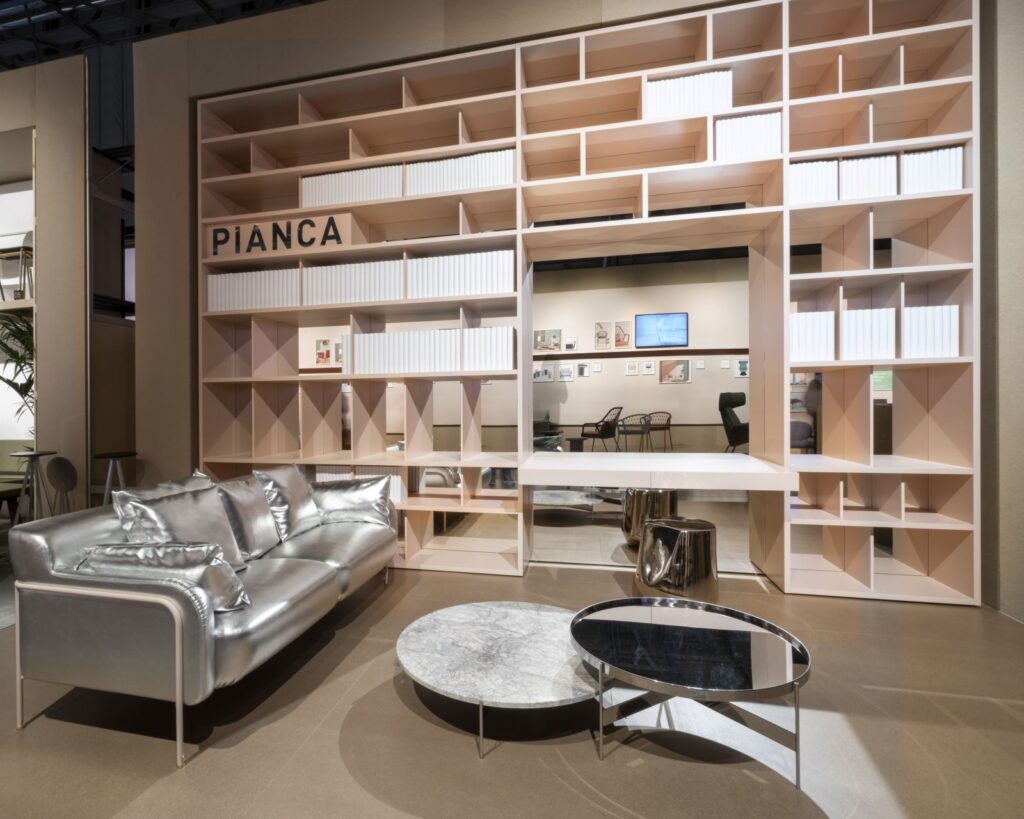 The Palù collection, consisting of a bedside table and bench seat, designed by Raffaella Mangiarotti, reveals a visual reference to canes, the Embrace bed by the Swedish Note Design Studio studio offers a protective, reassuring cocoon and the Platea sofa by Emilio Nanni, an evolution of the armchair of the same name presented with the Teorema table in 2019, revives the appeal of the bergère chair and timeless elegance.
In attendance at the most famous trade show in the industry since the first event in 1961, Pianca chose to participate again this year, supporting the synergetic system that has always been a vital driving force for the industry and its leading lights, with living spaces that transform and evolve, bringing with them signs of new styles, times and meanings. Cherishing and preserving a reassuring intimacy.