Quality, technology and functionality: these will be the keywords of Cersaie 2018 (Bologna, September 24-28) according to duka, which will present its new walk-in shower enclosure libero 3000: the new freestanding solution starts with an absolutely competitive price with architectural taste and pleasant aesthetic cleanliness.
The walk-in solutions, with open entrances, are ideal in large rooms or in the presence of large shower areas, often resulting from the replacement of bathtubs; moreover, they correspond exactly to the trend in which components are reduced to a minimum and glass becomes the absolute main actor.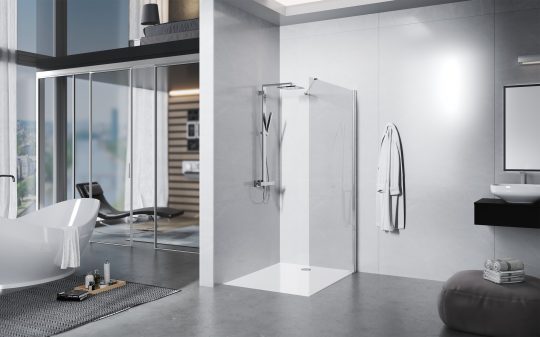 The freestanding shower enclosure, made of 6 or 8 mm safety glass, is available in any size, even tailor made with special cuts for installation in the attic or in the presence of other architectural obstacles; the glass is also available with surface treatments or special finishes that ensure even greater resistance to marks and limescale.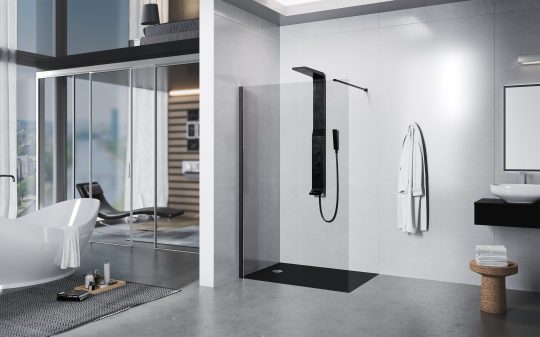 In addition, the libero 3000 glass is supported not only by a vertical profile but also by a thin metal arm, which "grips" the glass, guaranteeing absolute stability and safety, even in the event of strong shocks.
Finally, the libero 3000 is also available with all metal components finished in matt black.
For a very classy bathroom.