The gradual removal of structural elements, such as jambs and frames, is an important step on Rimadesio's design path in order to maximize the superior qualities of an exclusive material such as aluminium.
Radius, the new bi-directional pivot door system designed by Giuseppe Bavuso, is a symbol of this path: a full-height solution that is perfectly double-sided and coplanar to the wall, with a minimal design conceived to recreate perfect continuity with the surrounding architecture.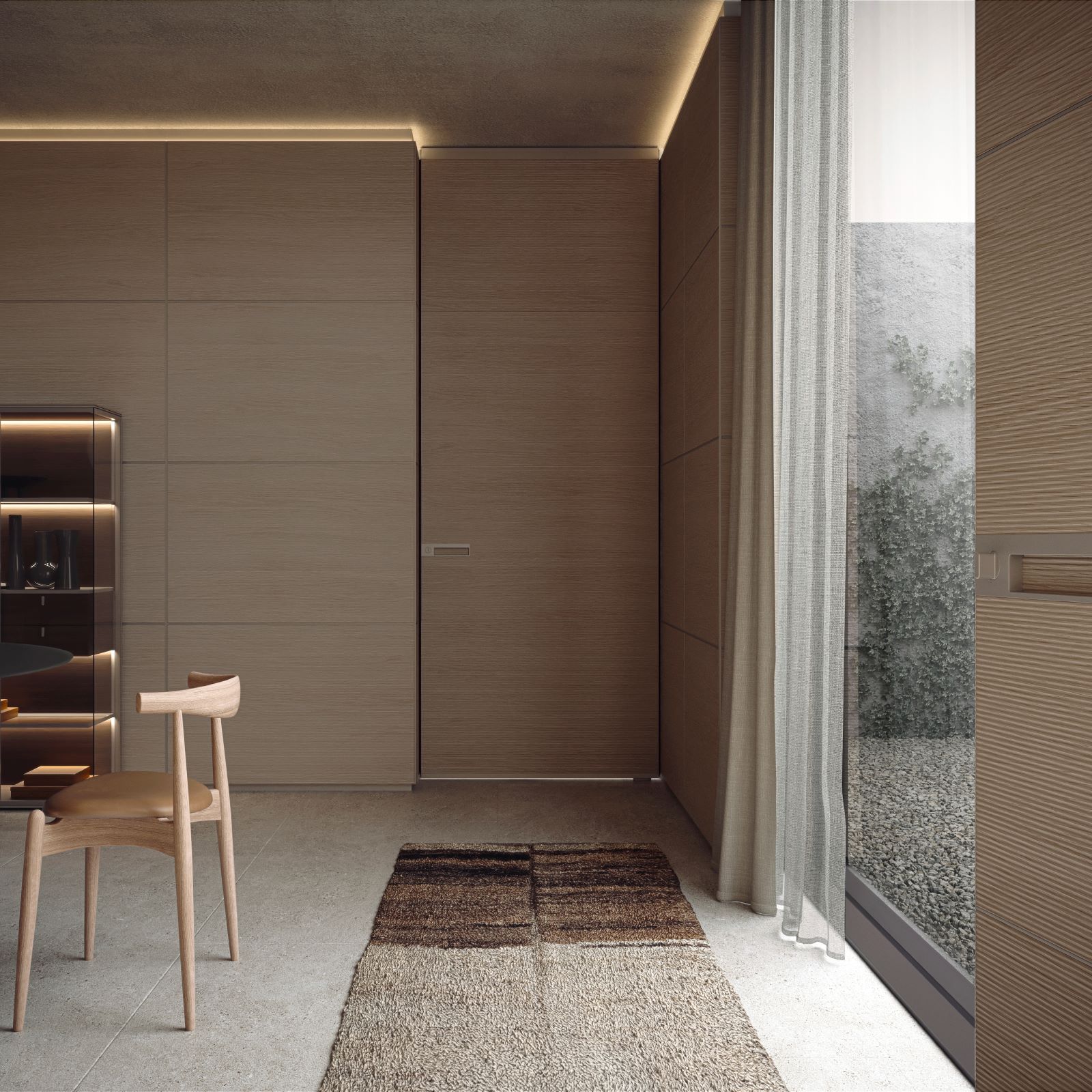 Always made to measure in height and width, Radius can be applied to large dimensions, with panels that reach 3600 mm in height and 1760 mm in width thanks to an extruded aluminium structure designed to provide maximum strength and stability in domestic as well as professional contexts, hospitality and retail.
The versatility of the product allows installation on the wall without a jamb, with a concealed jamb or integrated into the Modulor wall paneling system; the panel is available with a full-length mirror or with horizontal and vertical crosspieces. Radius is also available in the double leaf version.
The aluminium structure of Radius is available in the aluminium finish, brown and in the 48 Ecolorsystem variants. The double-sided coating of the door panel is available in lucido, opaco, reflex, sahara, diamante and specchio lacquered glass or in Litech, in Sahara and Taiga wood finishes with a three-dimensional effect, in fabric in the Lux and Material range and also in synthetic leather, with a total of 161 finishes.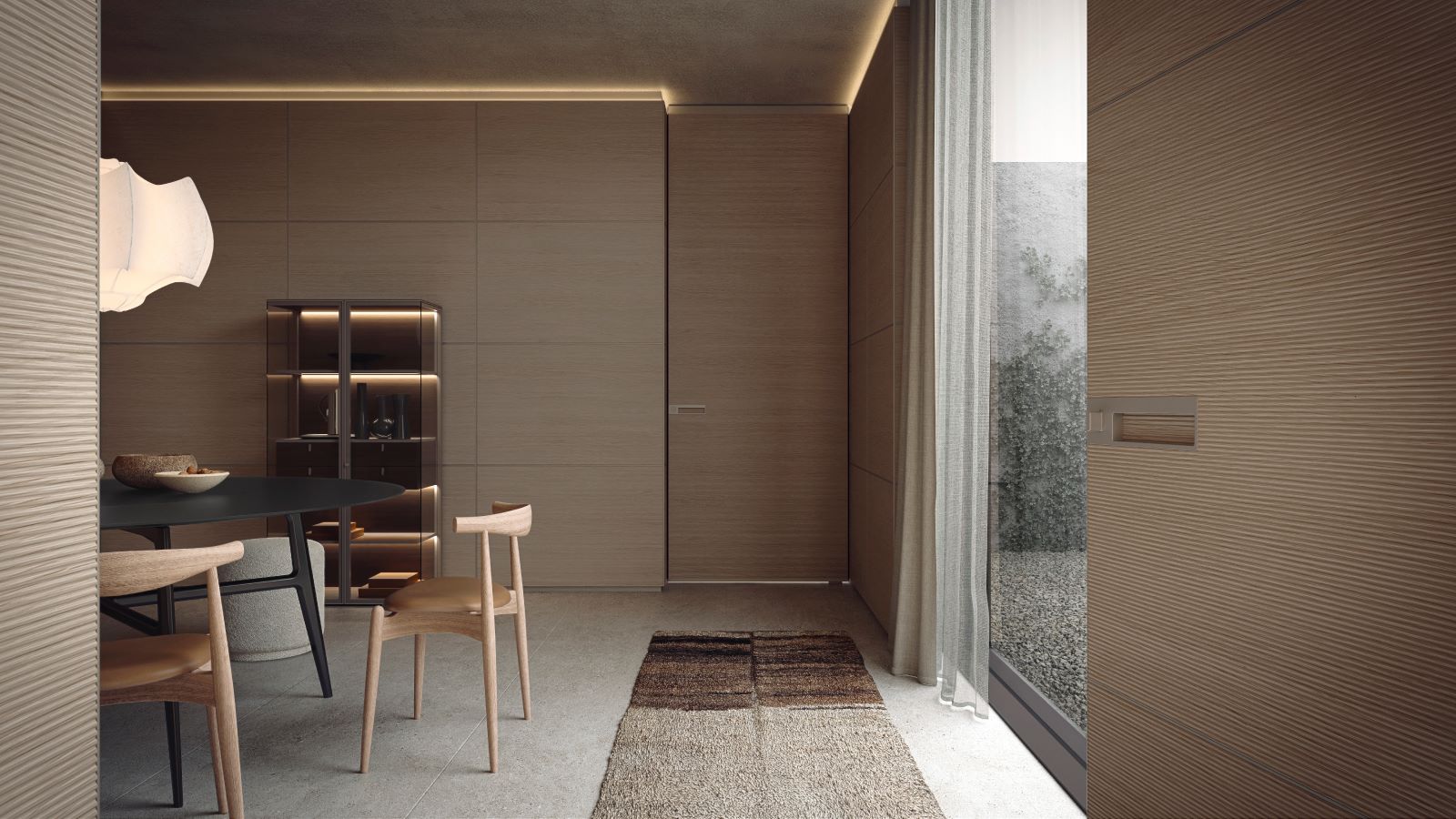 Like all Rimadesio products, also Radius door is made by following the principles of the safeguarding of the environment and its resources, through a production process powered by solar energy, aimed at the creation of long lasting goods.
Radius is made by using glass and aluminium, Rimadesio materials of excellence 100% recyclable, while Ecolorsystem is the exclusive range of lacquers used by Rimadesio and purely composed of water-based paints, which guarantee the total absence of substances harmful to man and the environment.
Rimadesio synthetic leather is a latest generation synthetic material entirely produced in Italy and animal-derived components free.
Finally, Rimadesio packaging is produced just-in-time using only recycled and 100% recyclable cardboard.