Nature, creativity, pure evasion. Three fundamental elements for the new philosophy of life in the open air conceived by the famous designer Paola Navone in collaboration with Ethimo: a story of distant culture and landscapes that become the source of inspiration for new outdoor furnishings.
The result is Rafael, a collection of lounge seating, day beds and coffee tables that aspires to be the emblem of an exotic idea, capturing the essence of the world's most fascinating locations to arouse extraordinary sensations of wellbeing and generate new outdoor living experiences.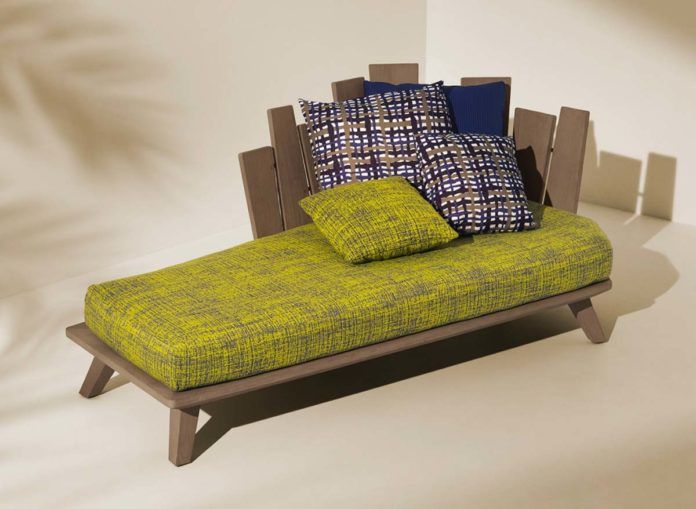 Created to bring alive the most exclusive outdoor spaces with their own unique personality, this modular system is inspired by the changing, multi-faceted shapes of nature and is characterised by the strong lines and the rough beauty of its materials.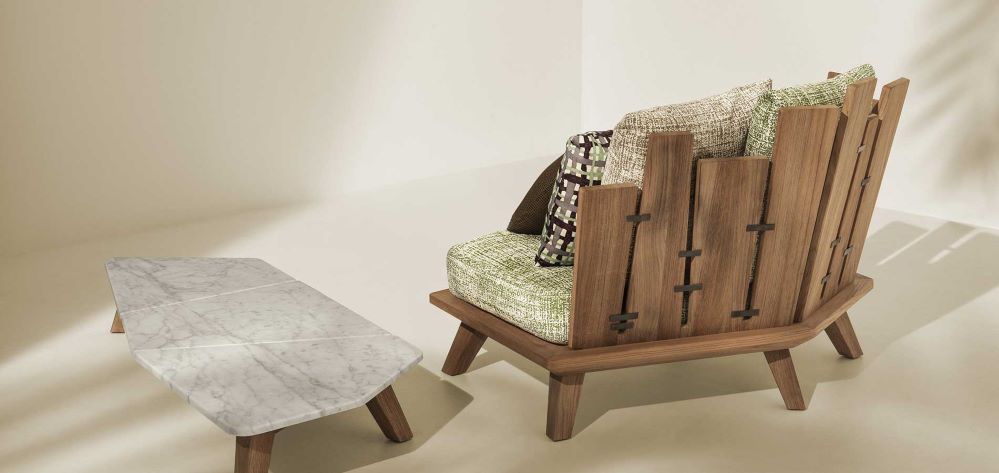 Design, materials and decoration fully express the eclectic soul of the furnishings and cosy volumes are enriched by colour and energy, while fine artisan crafting of teak, marble and lava stone combines with the sophisticated range of textile colours, again designed by Paola Navone, that enhance the padded furniture.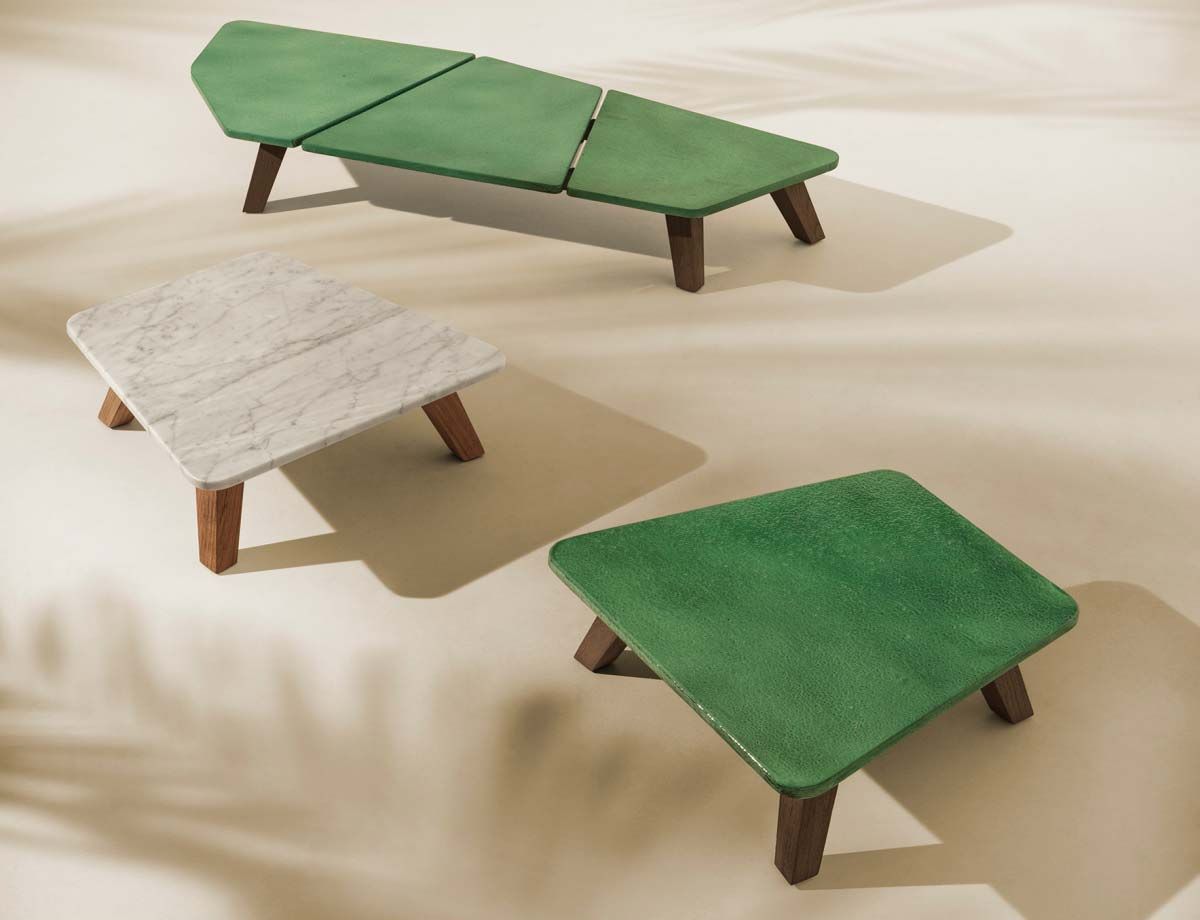 In addition, all the elements of the system can be used together or stand-alone; the alternating slats that make up the backrests bring alive the unusual original hexagonal profiles of the frame, in the new distressed natural teak finish: a dimensional rhythm that lends movement and visual aperture, lending these furnishings dynamism and air.
Paola Navone said:
"A family of seating solutions for any time of day, for your morning coffee, a snooze in the shade or a gin and tonic at sunset. Rafael is sturdy, comfortable and friendly. Its destructured shape is almost tribal. The slats that form the backrest are all different and held together by big metal staples. This woody, organic shell forms a soft nest of cushions. We have dedicated Rafael to a very special home."