At Salone del Mobile 2018 Gesto, the elegant and delicate chair designed by Mario Mazzer for Alma Design, will be dressed in new finishes and delicate shades of color.
Comfortable, embracing and extraordinarily strong, Gesto is the ideal seat to enhance not only the living and dining spaces but also the bedroom, in residential and contract spaces;
it is made of cold-molded polyurethane foam and the internal structure is entirely in steel.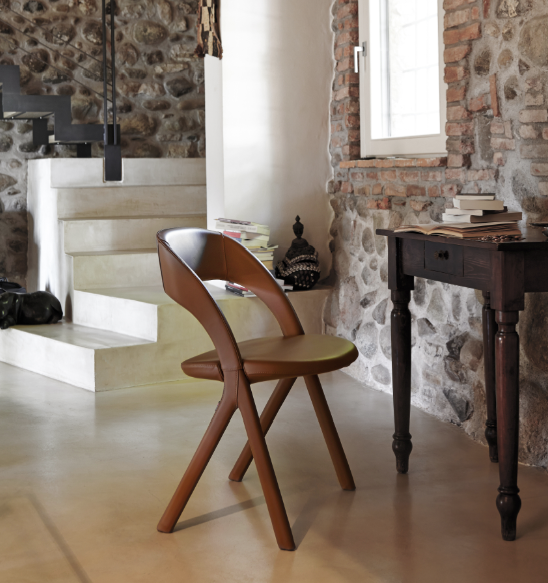 The enveloping backrest, which gives the seat maximum comfort and perfect ergonomic, falls harmoniously, divides and shapes the four legs, evoking the letter of the Greek alphabet lambda.
Moreover, Gesto is available in several versions (it can be covered in genuine leather, in soft eco-leather or in various technical fabrics) and reinterprets itself expanding the range of color variations that "dress" it, from delicate pastel colors, in shades of green and blue, to bolder and more intense colors such as octane.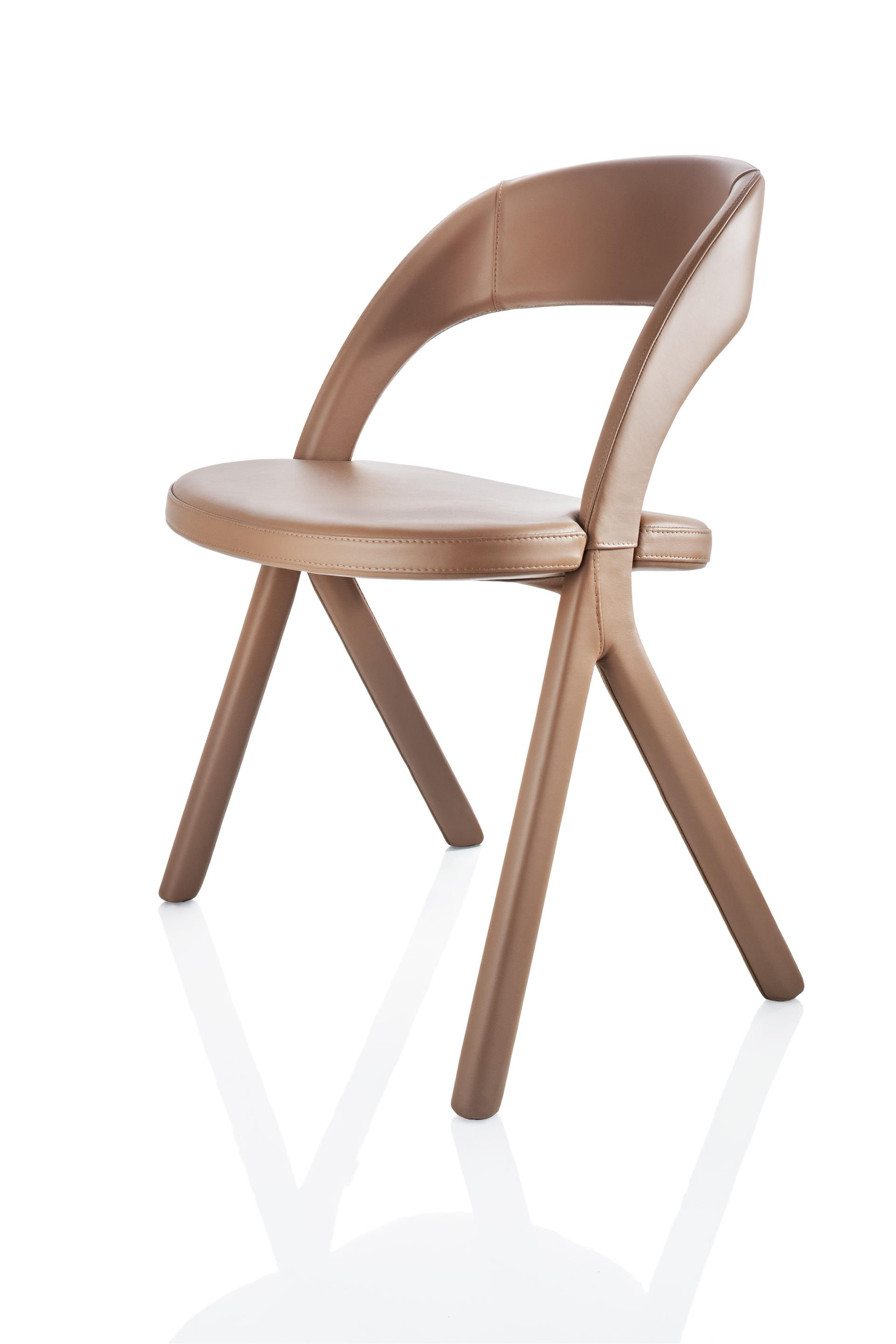 Elegance and simplicity, together with a design created to unite aesthetics, attention to detail and functionality, make Gesto a seat that preserves the memory of craftsmanship, with different colour variants for varied customizations of the environment that welcomes it.