From the 17th to the 22nd of April Arper participates in the Salone del Mobile in Milan and presents its collections in the exhibition space of nearly 900 square metres, where visitors can discover new designs, previews and a selection of Arper's iconic products through an immersive experience that fully expresses the brand's identity.
In particular, this year the synthesis of Arper's values also takes form in the Milan showroom through KIIK, the new project by Ichiro Iwasaki, which offers a natural continuation to the narration experienced at the Arper's booth at the fair.
Kiik is a modular collection created for the spaces between entry and departure, between waiting and doing; it includes seating, tables, ottomans, and consoles which create moments for working, gathering, or relaxation in graphic forms with myriad configurations.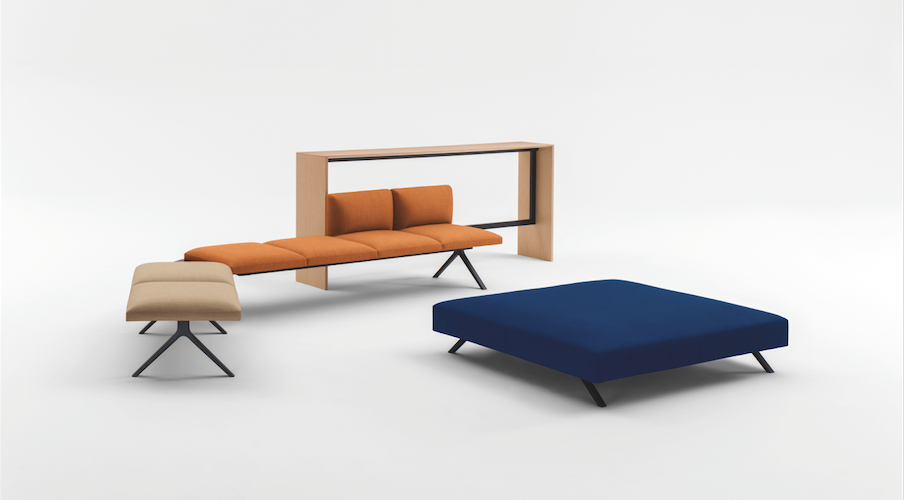 Kiik has been created to address the needs of waiting rooms, university lounges, workspaces, meeting areas, and mixed-use spaces; its modular nature and material finish specification options make it a complementary addition to any context.
Kiik's fundamental structures can be created with seats with and without backrests and tables in triangular, circular, square or rectangular shapes and completed with ottomans and low or raised consoles; moreover, upholstery options in a variety of textures and colors create a unique expression appropriate to the space.
In conclusion Kiik is the perfect solution for any contract use to create bespoke spaces, to pause, to work, to meet. Discover it at Salone del Mobile 2018.