On the occasion of the next edition of Salone del Mobile.Milano, Giorgio Collection will present its Infinity collection, designed by Giorgio Soressi and characterised by the centrality of the much prized and sought-after Makoré mahogany wood in dark grey, with the tropical African wood lending the furniture a unique sense of depth.
Shiny, brushed polyester is for the first time paired with light gold chrome and rare, top-of-the-range green Bolivia marble, making for a contemporary take on Art Déco.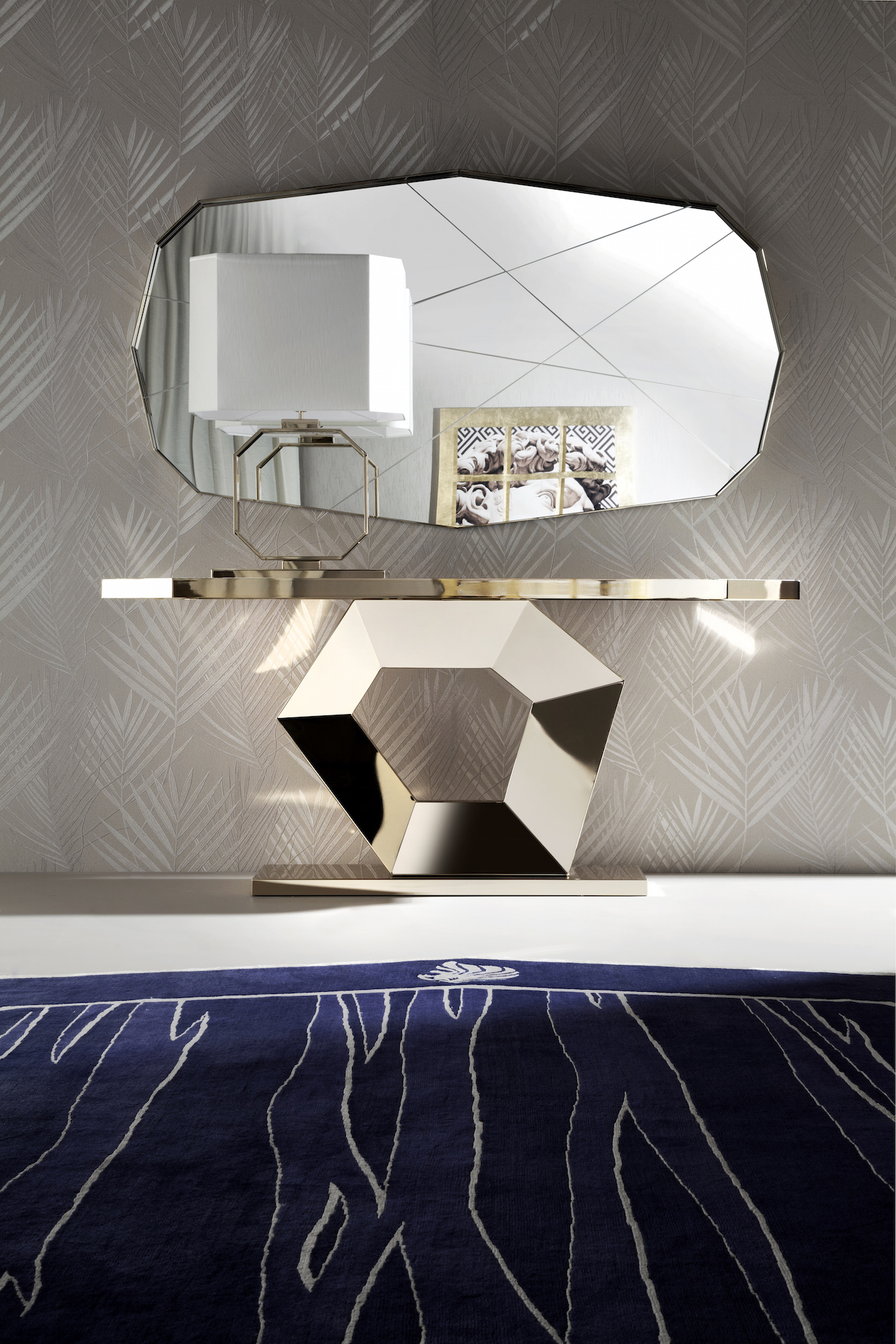 The distinguishing trait and most innovative characteristic of the brand's new collection is the new design approach used for the 50 or so pieces in the range: bold lines interact with shapes created through extensive use of solid prism-like masses, thus creating unusual effects in both 2D and 3D, with plenty of inlaying and 45° angles to boot.
The launch of Infinity collection will reveal how its luxury experience ethos has been applied to total-look designs for both living and sleeping areas (bedroom, living room and dining room), also including 25 new accessories in the collection, ranging from lamps to rugs, Murano vases and ceramics.
Another opportunity to know the quality of the products signed by Giorgio Collection, a clear proof of the continuous brand's research for the best materials and craftsmanship.