Scarabeo Ceramiche presents STEP, the revolutionary shower tray
On the occasion of the awards ceremony held on January 12th in Cologne, Scarabeo Ceramiche has recently won the Innovative Interior "Best of Best" category at the prestigious international Iconic Awards 2020 with the iconic STEP shower tray, which perfectly expresses the identity of the leading company for bathroom furniture.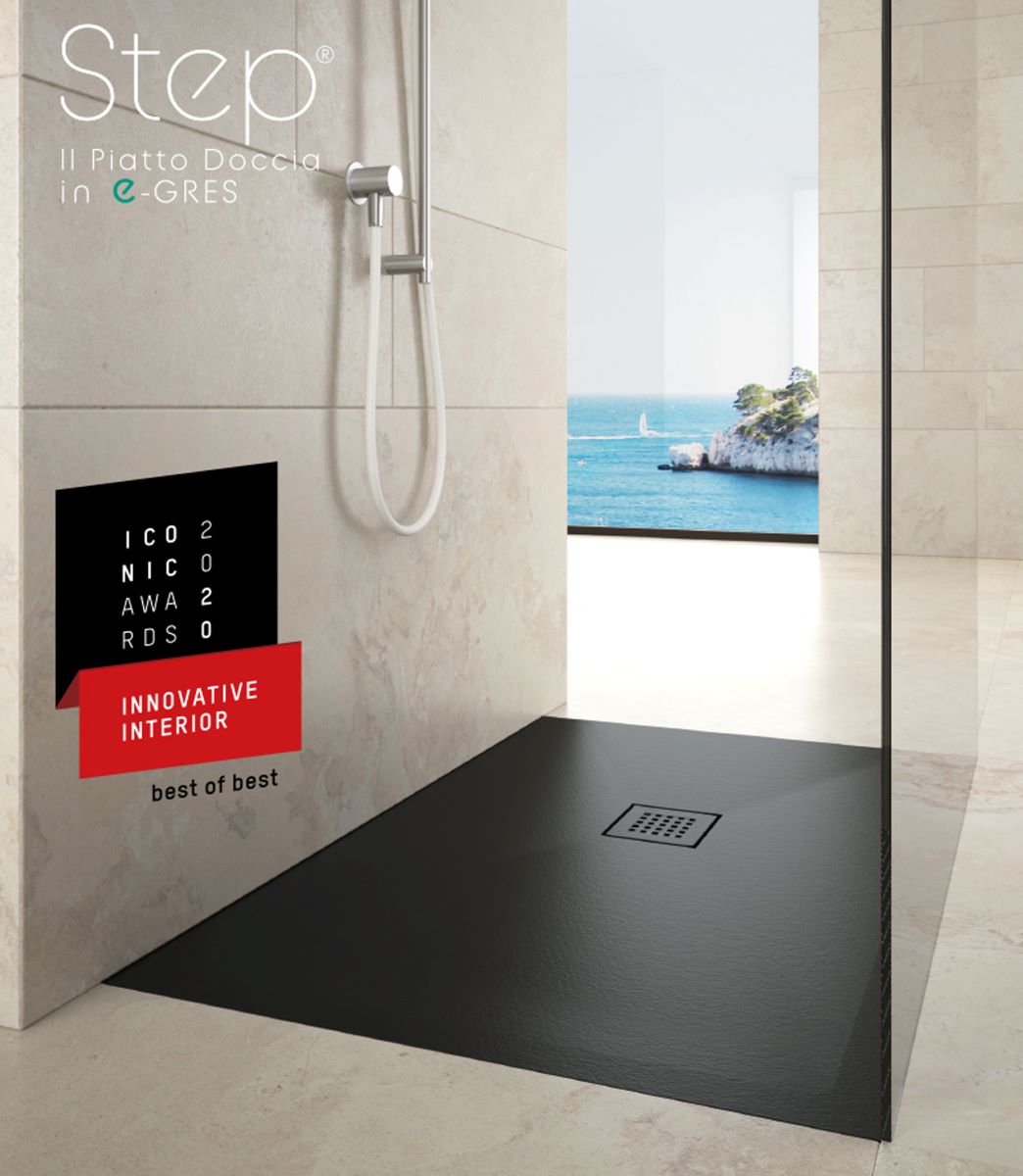 STEP is a new idea in shower trays that is revolutionary in its kind, which has a great visual appeal and can be used in any context, without limits: it is formed of a 27-mm-thick ceramic surface in a single bloc, which can be cut to size during installation and mounted perfectly flush with the floor.
It is a solution that aims to create a barrier-free bathroom and eliminates any issues relating to dimensions, in terms of both surface area and thickness, because it can be fit in anywhere with consummate ease; in addition, the drain cover, which is enamelled in the same colour as the tray, creates a smooth appearance that makes the product visually attractive as well.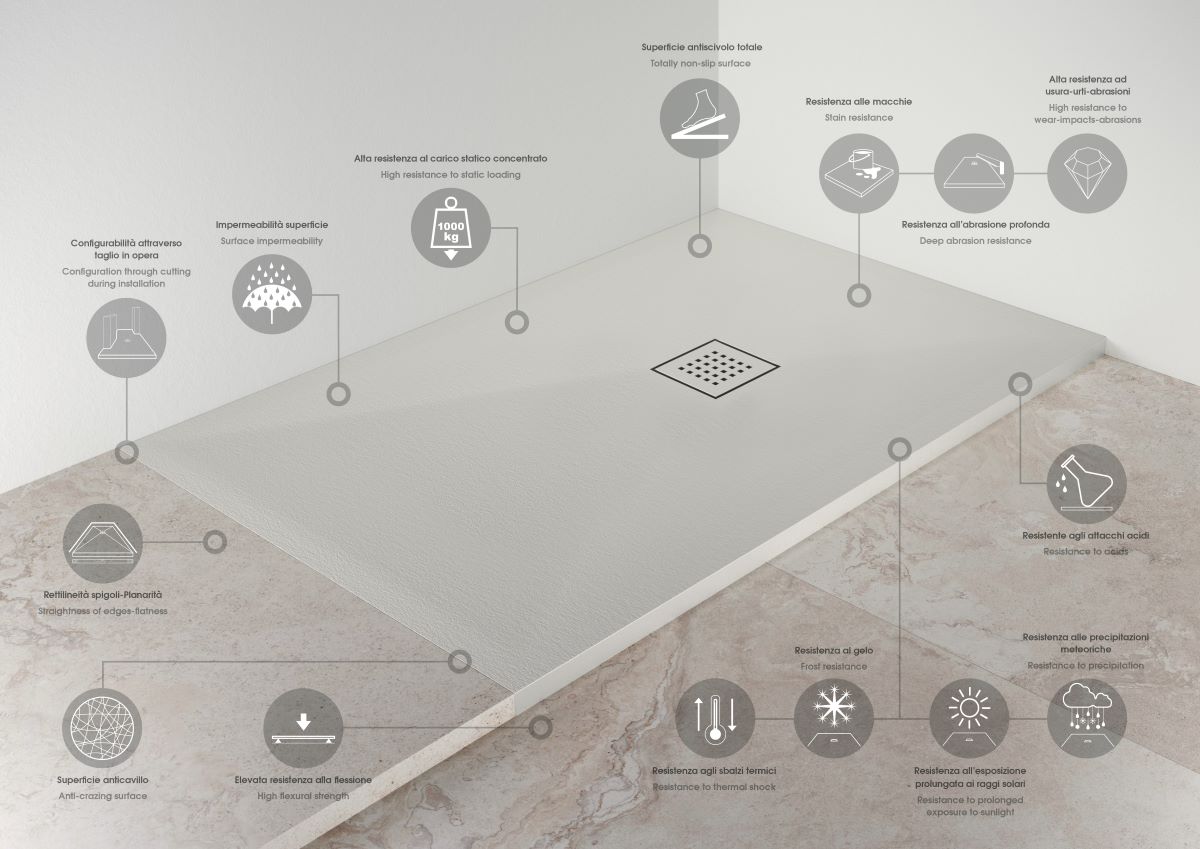 On the other hand, STEP was designed with a view to environmental sustainability: the industrially-produced ceramic reuses all the mixtures and residues from the production process.
The result is a ductile material that is resistant to the most frequent uses and suitable for the most extreme environmental conditions: it is waterproof, can support weights up to 1,000 kg and is resistant to impacts, abrasions and stains; it is unaffected by thermal shocks and adverse weather and is entirely non-slip; the surface texture, which is available in various colours, does not undergo any change in colour caused by light.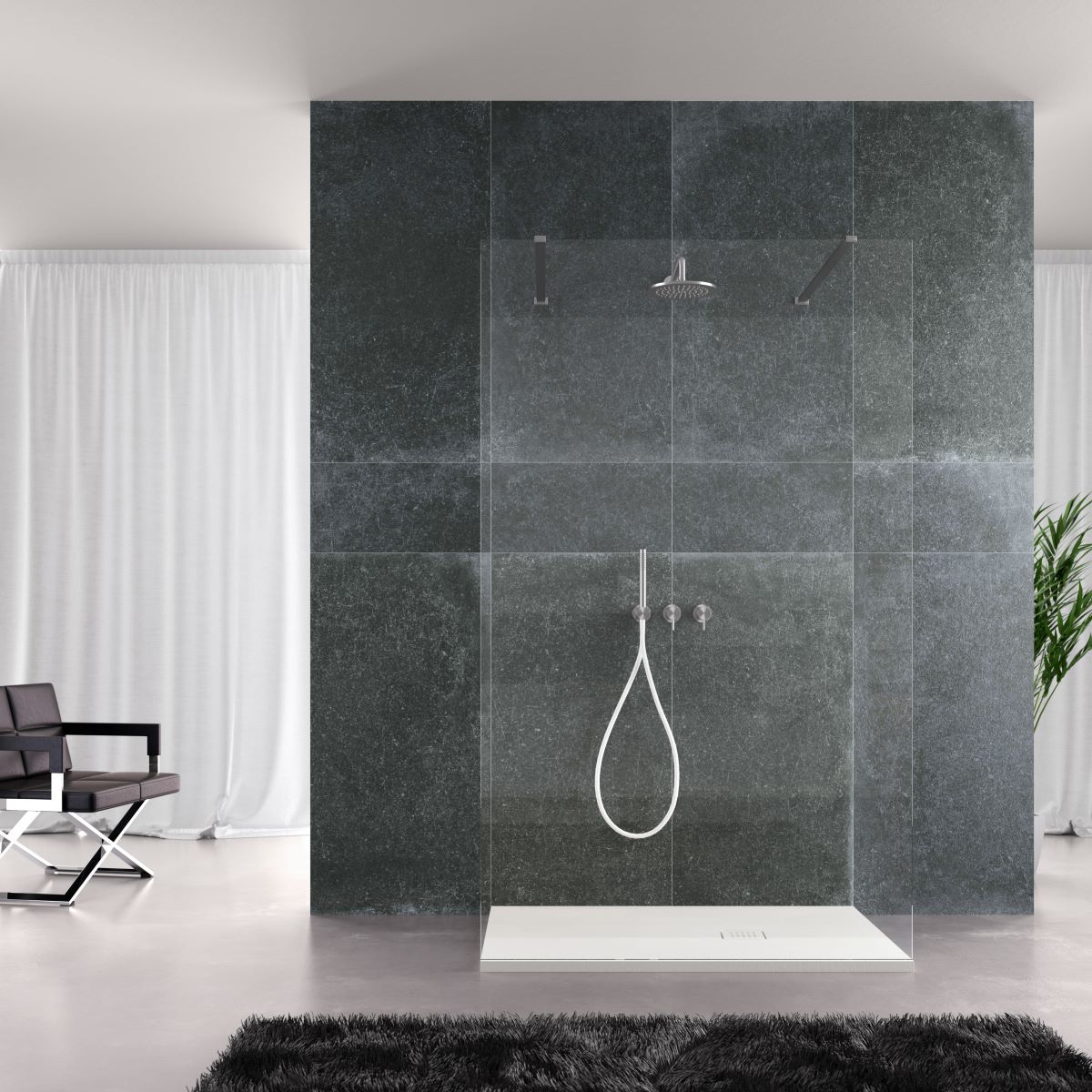 It is the perfect material for a solid and durable shower tray, which is ideal for any type of bathroom, both in homes and in contract projects; it is also excellent for outdoor use.
In conclusion, STEP is an elegant and extremely solution that combines beauty and functionality, craftmanship and industry, innovation and sustainable design: the latest frontier in the shower world.