Taking inspiration from the art of Yves Klein, who created the most perfect expression of blue, Turri introduces the Azul House, designed by Paola Navone – OTTO Studio, presented during the Salone del Mobile 2022.
In this new capsule collection, Paola Navone has reworked the tradition of the Turri brand by reconfiguring proportions and dimensions and experimenting with materials and finishes.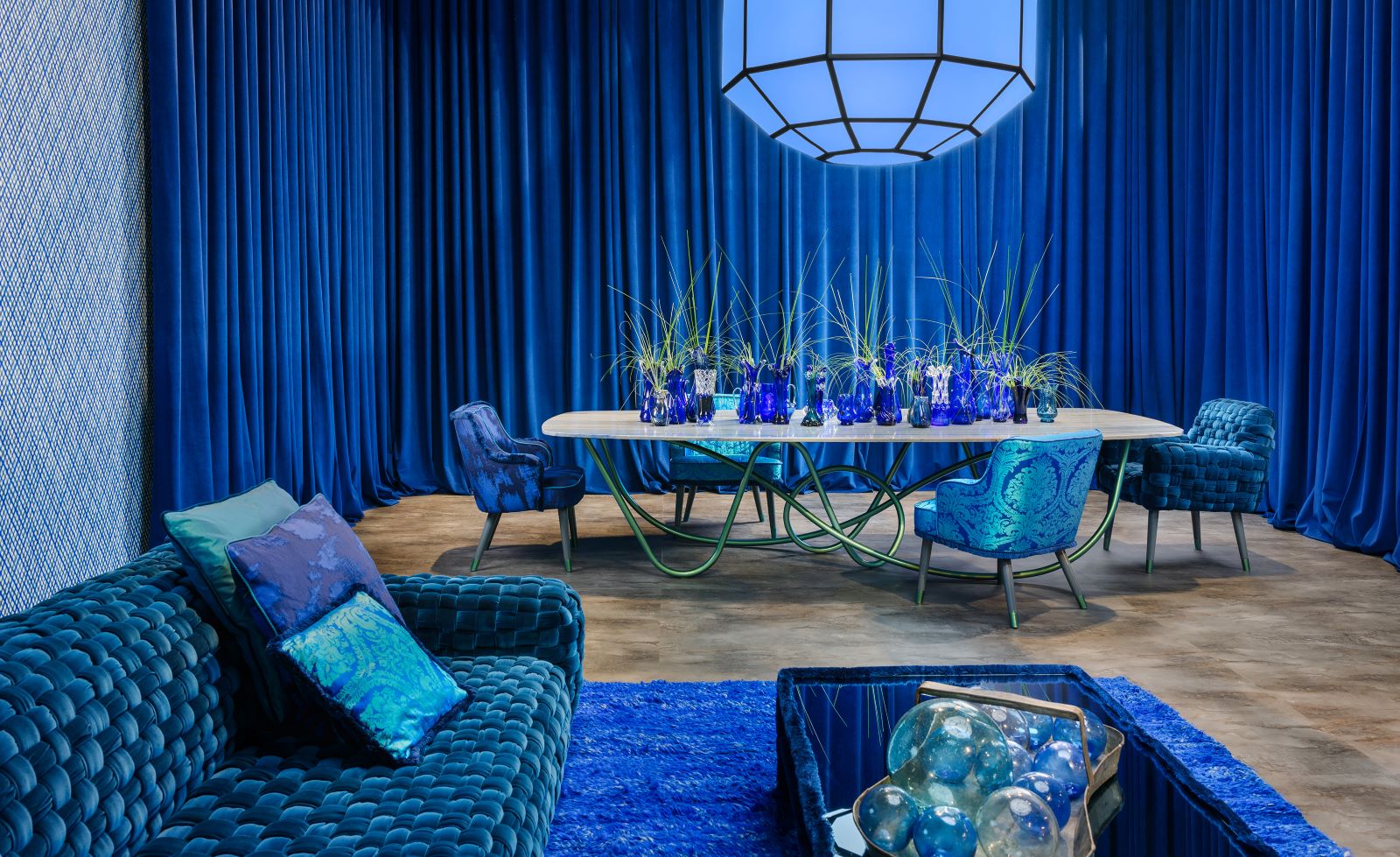 The intense and refined lapis lazuli blue appears throughout the entire collection: from here, a living area in which the sofa, with its traditional shape, appears as a handmade macro weave in blue velvet that evokes the workings of fashion.
An oversized pendant lamp illuminates the living area. The shape is reminiscent of classic lanterns but is deliberately, and ironically, enlarged in its proportions. Even the materials used are reinterpreted in a contemporary way: the methacrylate is defined by a dark gray frame that highlights the line.
The dining table is born from the idea of an intertwining ribbon. Its light structure, in changing blue tubular metal, draws a knot in the center, opens in a free movement, and supports the natural marble top from which the entire collection takes its name: azul marble.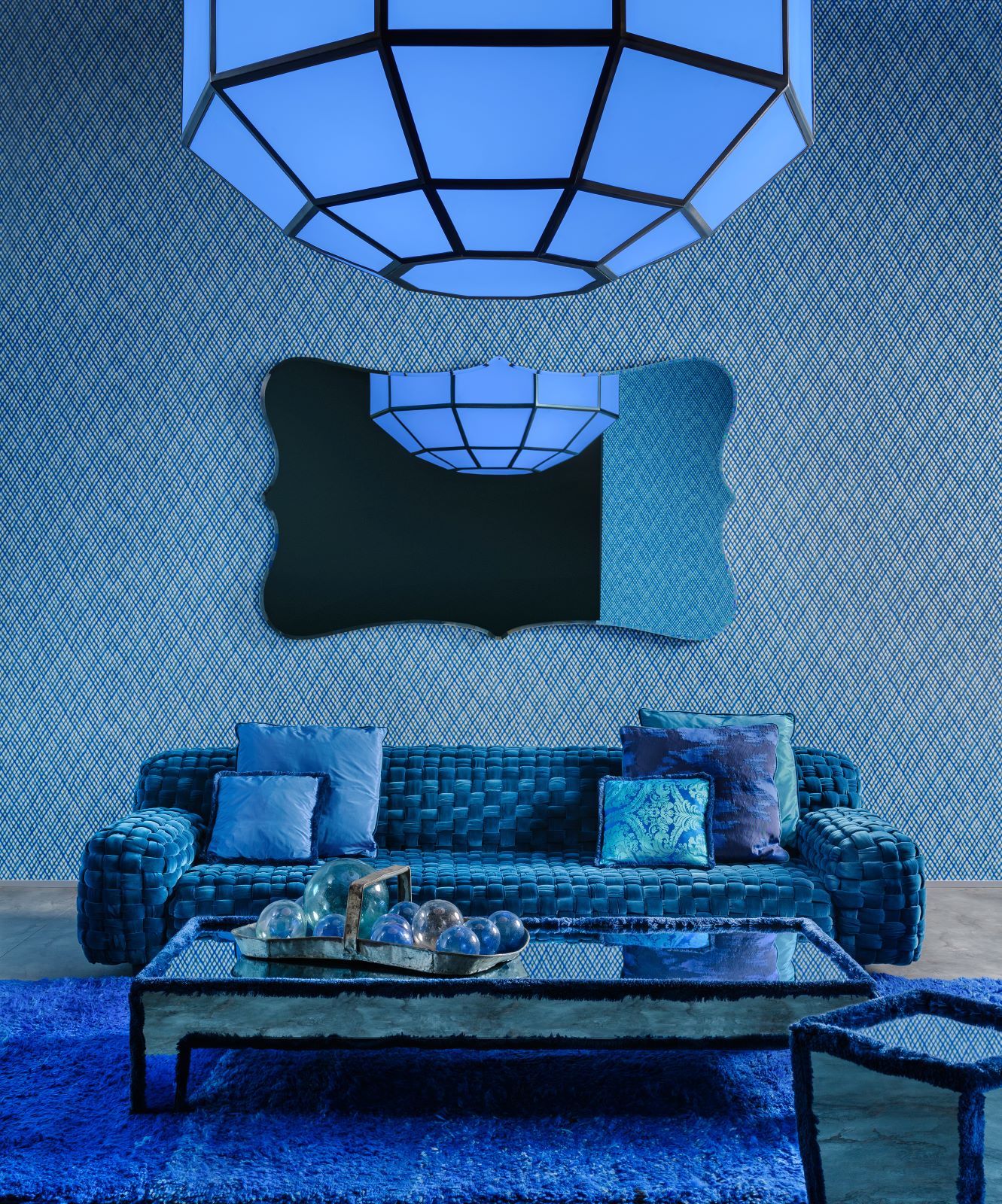 Around the table, welcoming and convivial, the armchairs with armrests are imagined in two  versions: a more fanciful and expressive one, upholstered with a macro weave of padded velvet that adopts the same concept of the sofa, on a reduced scale. And the other is more sinuous, dressed in changing blue damask fabric, which shows particular attention to detail, especially in the blue fringe that highlights its profile and in the large padded buttons forming eyes on the back.
Completing the interior design project of Azul House by Paola Navone for Turri are unexpected objects linked not only to the world of design but to that of art in general as well. And the atmosphere is magic.