The studied use of materials for cuisine and architecture is the focal point of the project by chef Antonio Biafora in San Giovanni in Fiore, a small village immersed in the Sila region: it is Hyle restaurant, whose name comes from the term coined by Aristotle to identify matter, and later transformed into the term "Sila".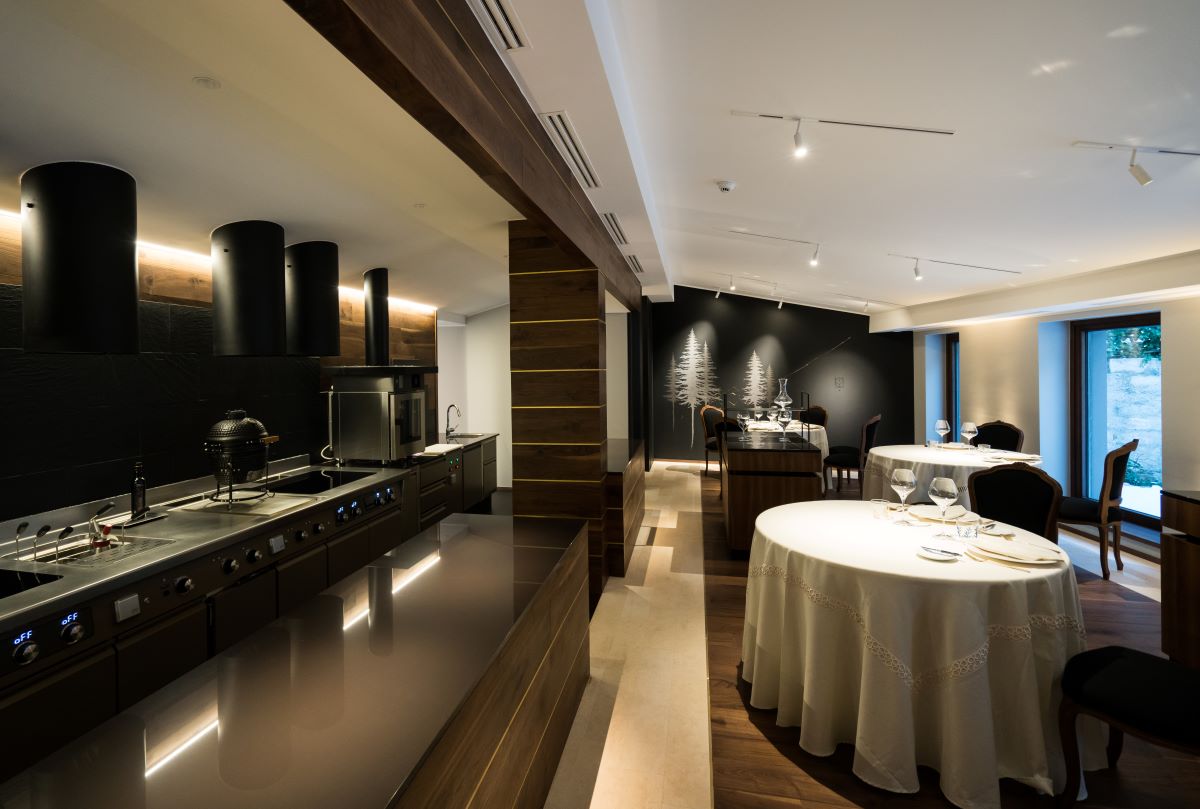 The concept behind the interiors of the restaurant, designed by architect Francesca Arrighi and engineer Giuseppe Pio Mazzei, is focused on the warmth of the wooden flooring and furniture, which marries with the detailing on the black Lapitec of the walls and the countertop of the pass which opens onto the dining room, as well as the large central counter.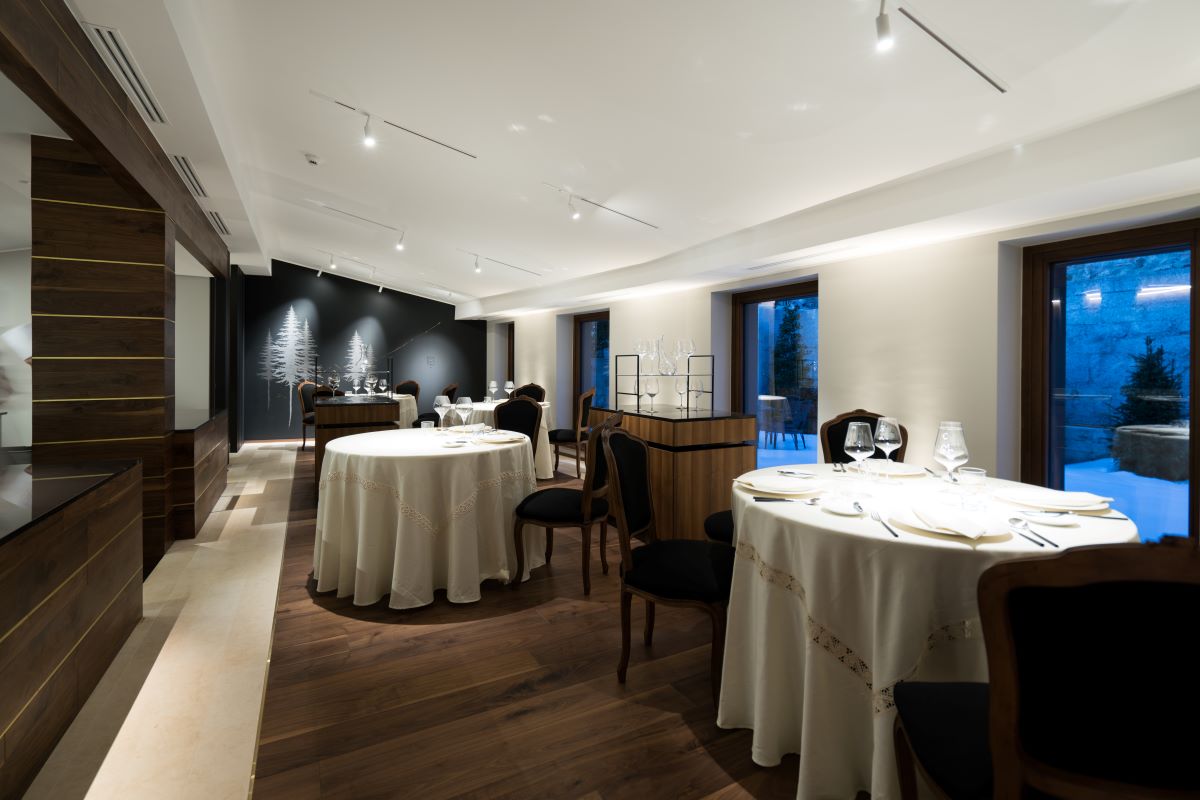 Lapitec does not absorb liquids, does not stain, and is ideal for contact with food, due to its composition and the absence of surface porosity; in addition, it does not scratch or scrape, can withstand high temperatures and is easy to clean.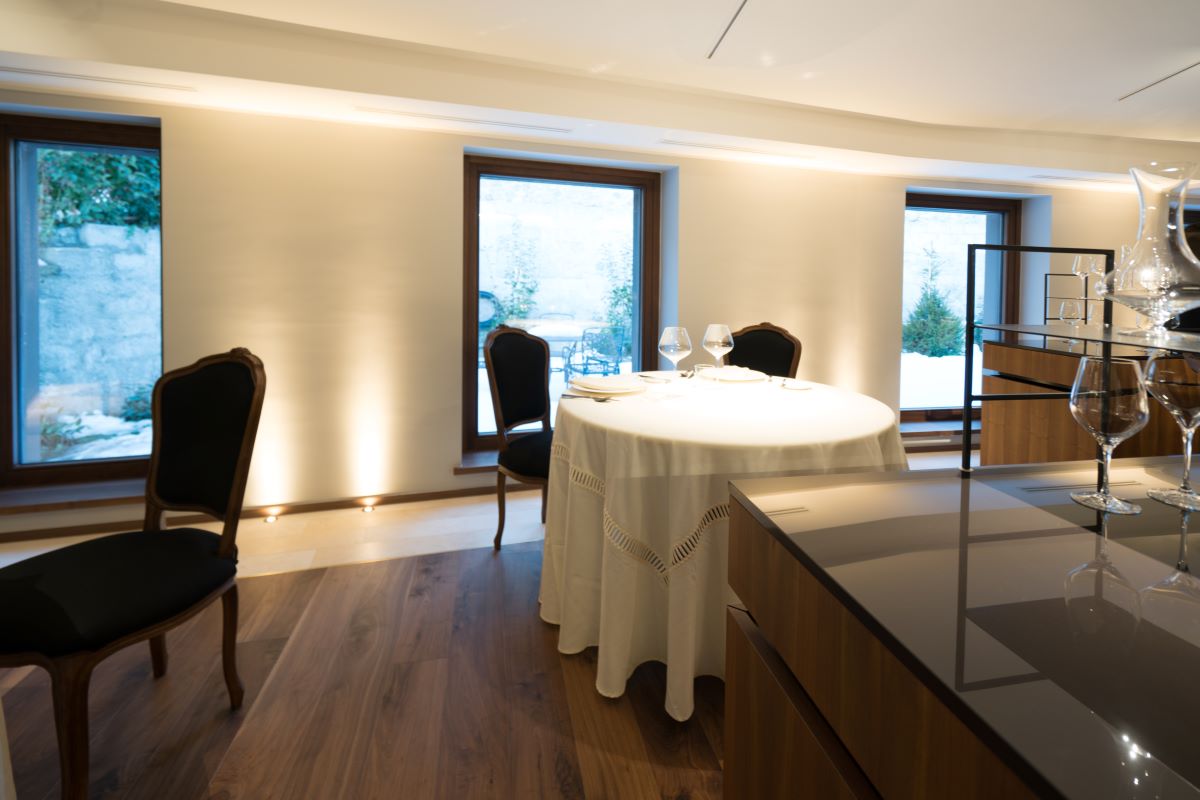 Specific processing of the sintered stone, by FDC Fuda Division Contract srl, has allowed the seamless integration of a built-in heating coil in the countertop, which keeps dishes at the correct temperature during the phases of plating up.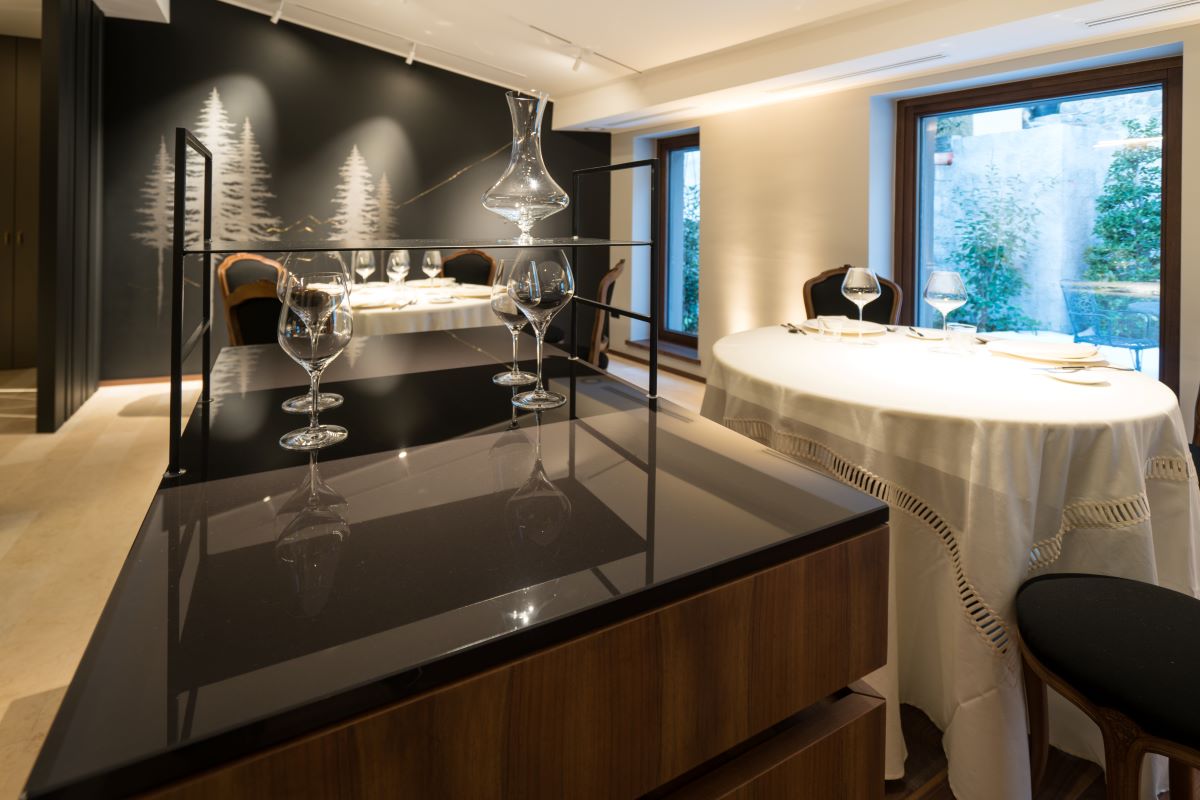 The large counter set among the round tables also features Lapitec tops in the Nero Assoluto tone with a polished finish on two levels, as does the shelf supporting the sink in the service area.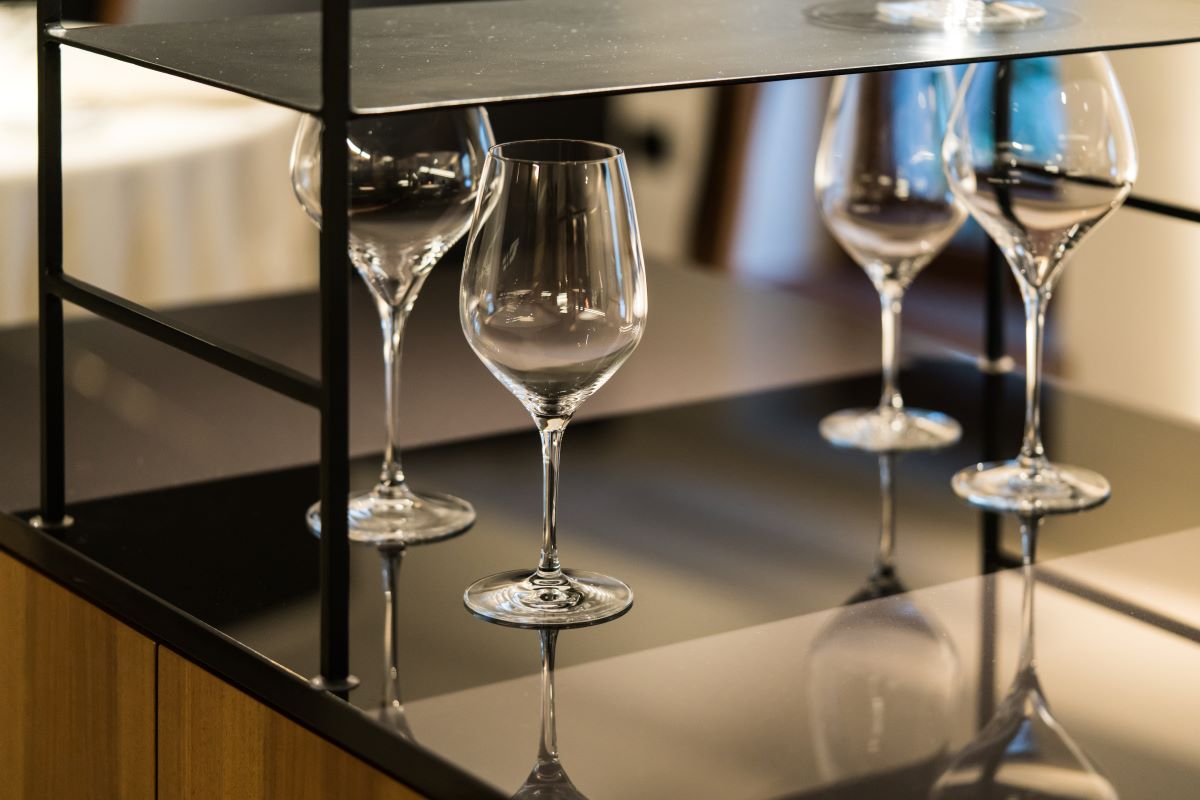 Repeated across different zones, the Lapitec surfaces create a spatial rhythm within Hyle restaurant, starting from the values of quality, technology and versatility which marks the identity of that innovative material.