Essential design, sophisticated know-how. Starting from these two elements the partnership between Ethimo and Marc Sadler has produced Ribot, an astonishing collection characterised by comfort, defined shapes, great functionality and strong expressive potential.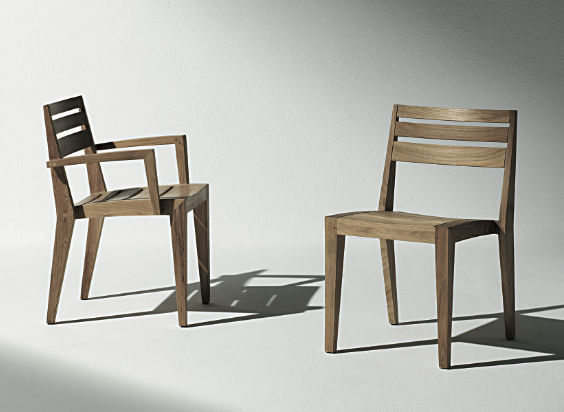 Ribot is a teak armchair with elegant yet strong lines, furnishing the outdoors with style and personality; its contemporary design, marked by the seat's delicate forward slant, replaces the classic armchair, all the while preserving the same sensations of warmth and familiarity.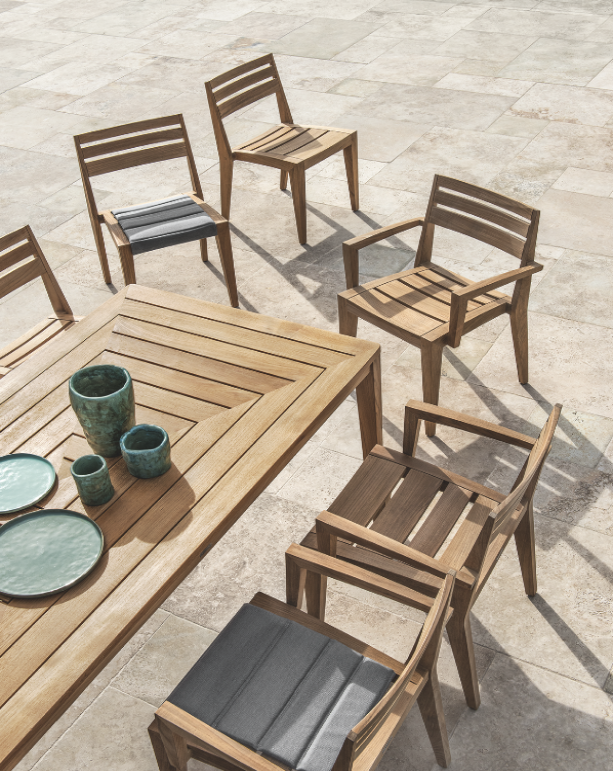 Ribot is a perfect mix of rational classicism with a modern twist, striking for its essential silhouette associated with solidity of form; its modern minimalism is elegant, never banal, and it defines the outdoor space it occupies, transforming it into a unique place.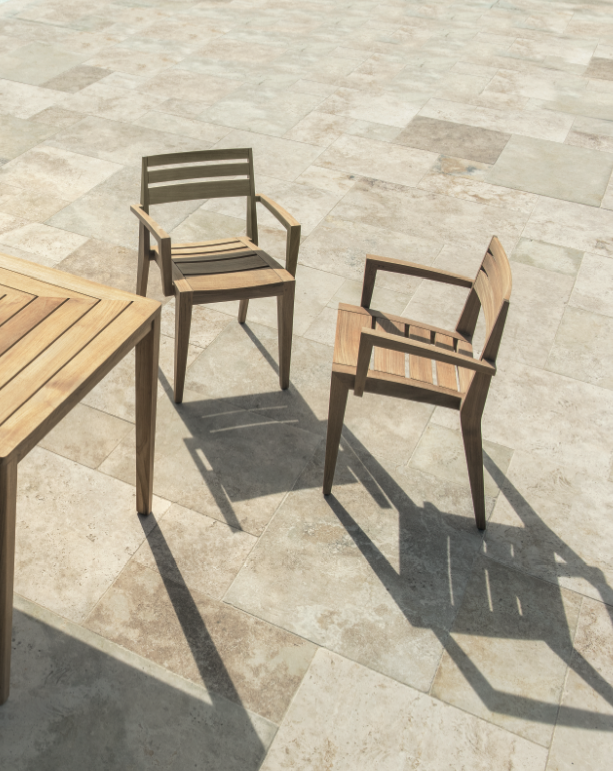 "Simplicity is the watchword for a chair whose name itself suggests the concept of agility and lightness. From an iconographic viewpoint – explains the designer Marc Sadler – the reference is to the classic teak chair with wide slats, but Ribot is the product of a subtle yet substantial remise-en-forme".