In the wild and unspoiled natural environment of Scotland's west coast, an area that boasts precious prehistoric monuments, is the wonderful Kilmartin Castle, a castle built around the middle of the Sixteenth century and fallen into ruin after 200 years of activity, but despite this, the ground floor continued to be used as a school.
In the '90s a couple decided to take it over and transform it into their own country residence, and since 2015 it has been owned by Stef Burgon and Simon Mark Hunt, an English travel reporter and an Australian advertising creative.
After a long time restyling, the building was converted into a bed and breakfast with five bedrooms – all with en-suite bathrooms and wood burning stoves – a dining room with a medieval atmosphere, and a large hall that welcomes guests; in addition, to preserve the castle's rustic charm, objects from different eras – many from antique markets – coexist with pieces of contemporary design.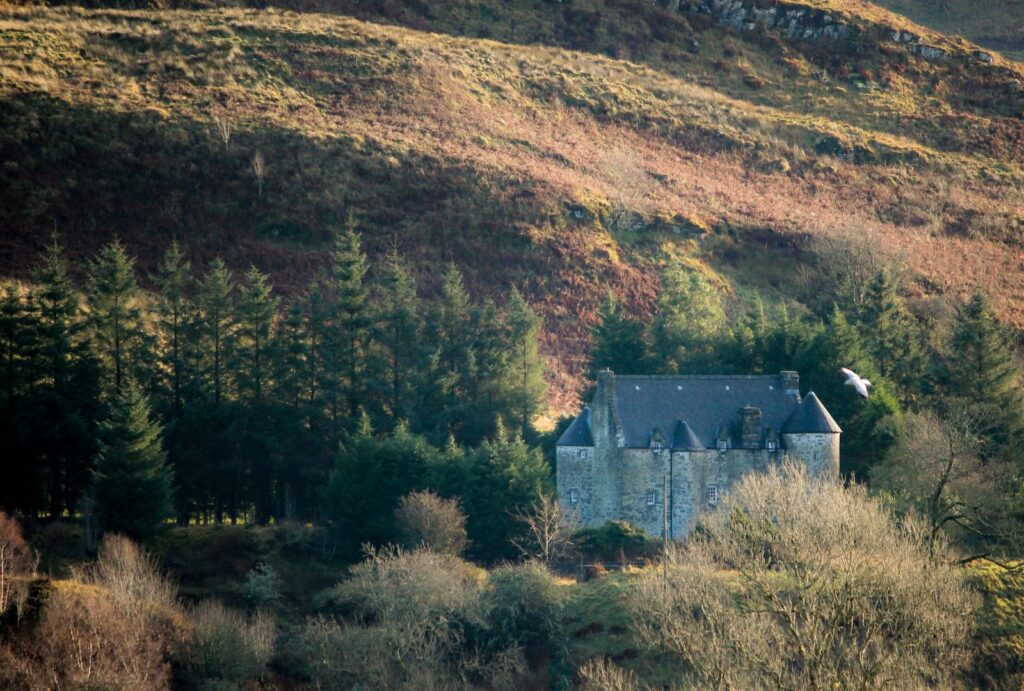 The owners, together with architect Lorne Haycock (LH Architecture), chose the Spazio hood by Falmec for the beautiful kitchen alcove: with its low ceilings and rounded walls with stone details, the Spazio fits perfectly into this environment, enhancing the impact of the island in the centre of the room.
Situated on the large smoked glass shelf of the 180 cm wide black Spazio, are all the items required for daily use, while the lower part of the appliance houses a small green area reserved for aromatic plants.
In fact, Spazio's design allows you to take care of your garden without leaving the kitchen by incorporating a set of trays plus a special illuminated one especially for indoor cultivation, favouring both the photosynthesis process and the growth of the plants themselves.
Technologically advanced and smart, the award-winning extraction centre designed by Francesco Lucchese offers a multitude of functions, such as an LED lighting system that extensively illuminates the worktop, a channel equipped with hooks for hanging ladles and spoons, a roll holder and a spice holder.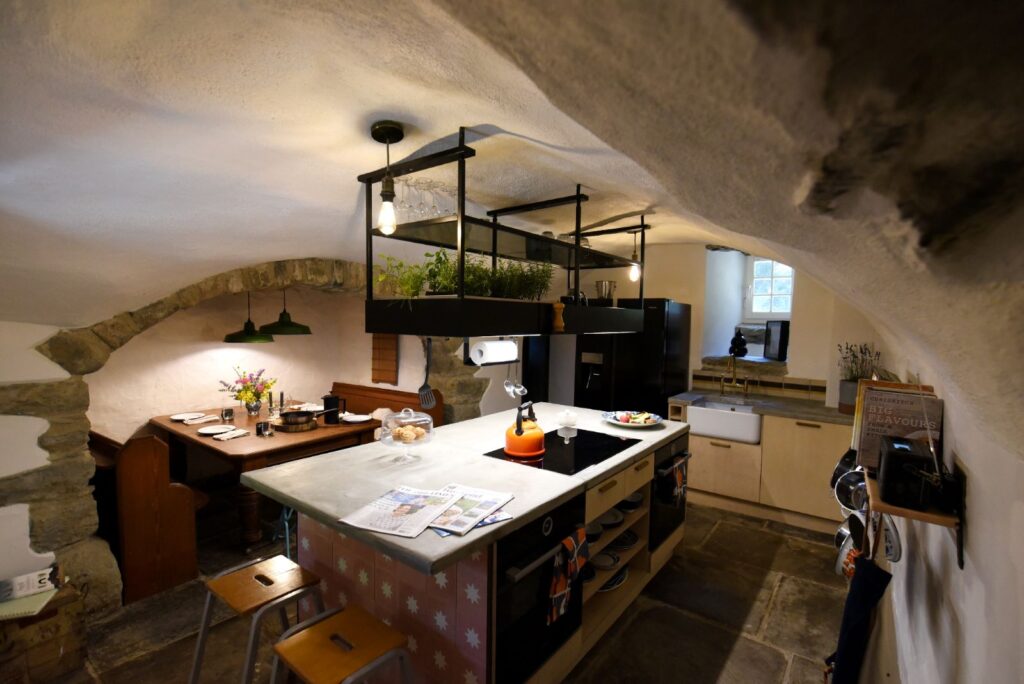 To ensure everything is close at hand, the Spazio is also equipped with a system of electrical sockets and USB ports to recharge electronic devices, and a practical tablet holder that allows you to consult apps and multimedia content quickly and easily.
This model relies on Falmec 's patented Circle.Tech system, which combines both suction and filtration in one single apparatus: this allows the outgoing air to spread evenly and be filtered effectively from the Carbon.Zeo filters that surround the engine; these innovative filters retain any unwanted odours by combining materials of natural origin, such as activated carbon and zeolite, that are ideal for absorption of organic compounds and cooking vapours.
Falmec's technology is at the service of history.