Inspired by the famous square in Paris, Vendome is the new collection of bedroom accessories designed by Matteo Nunziati for Turri.
Vendome consists of two elements: a chest of drawers and a bedside table. Both products are defined by a delicate glass top, which, as in the windows of French jewellers, enhances the precious objects contained inside.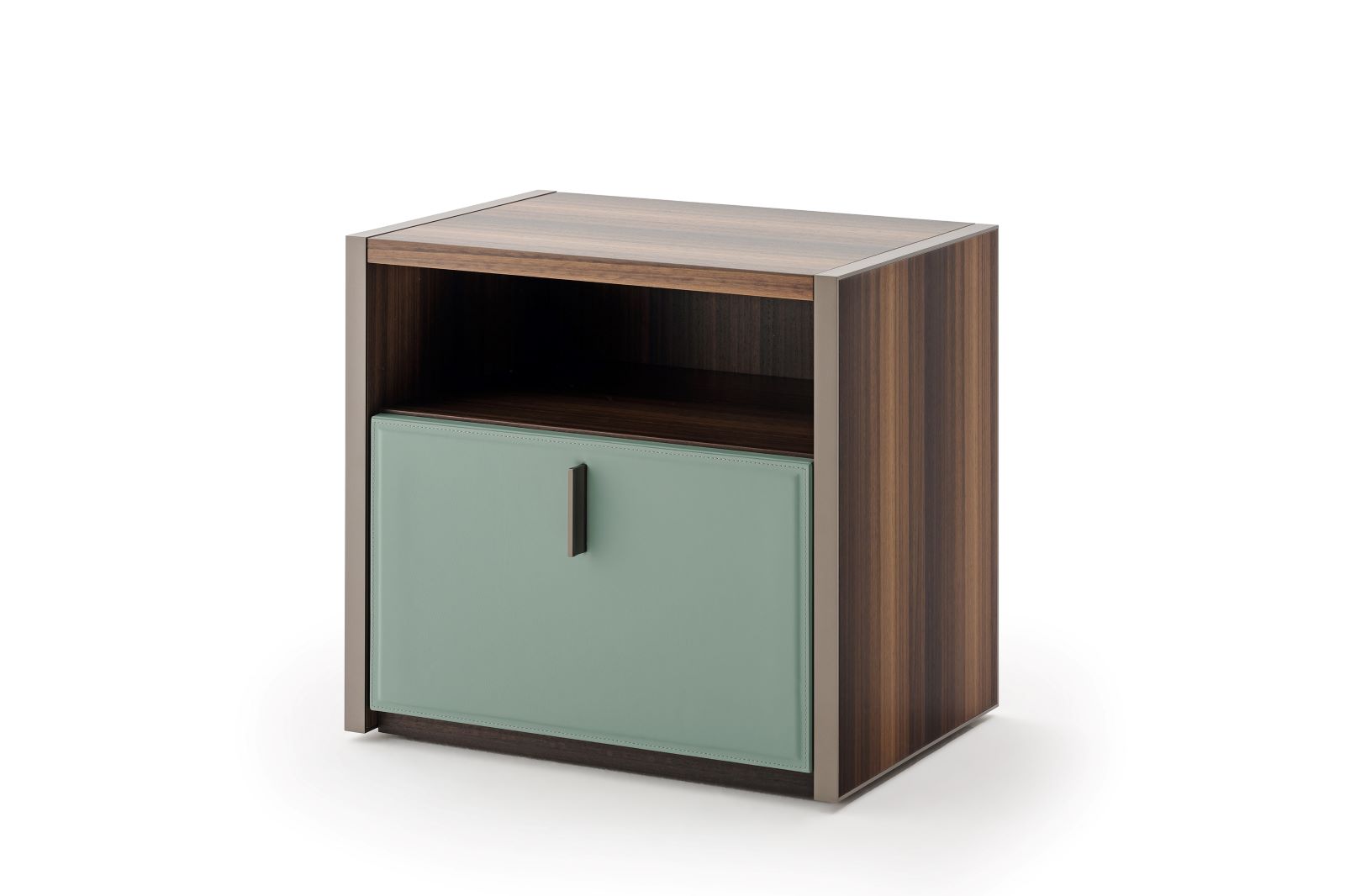 The Vendome bedside table, with its structure in heat-treated eucalyptus and profile in mat dark platinum metal, includes front drawers covered in aquamarine-coloured leather and a central vertical handle in the same metal of its profile.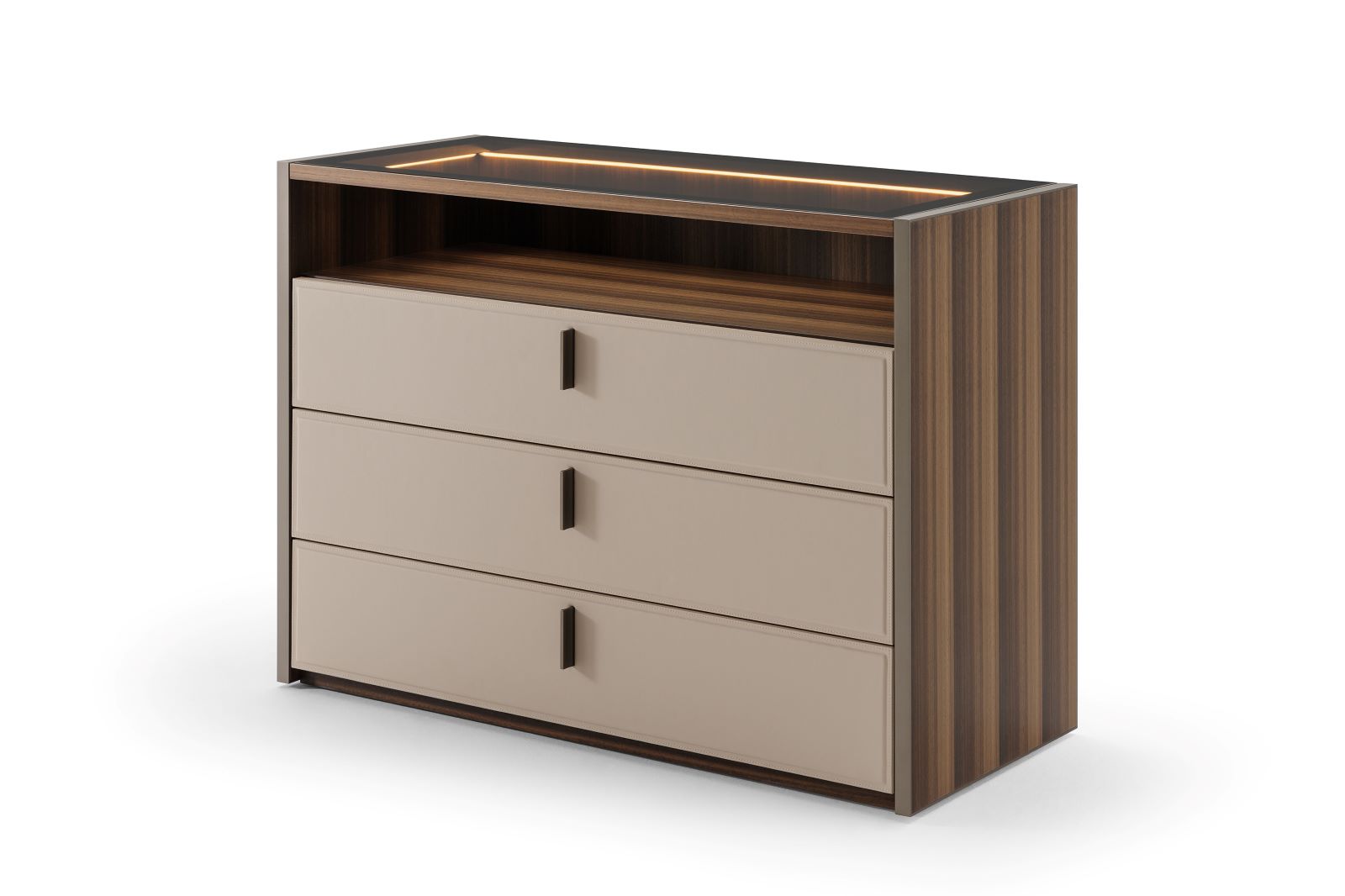 With similar characteristics in larger dimensions, the new Vendome chest of drawers is presented as a softer version. Heat-treated eucalyptus contrasts again with matte dark platinum metal perimeter; but, in this version, the front drawers feature soft, beige leather. The alternation of materials, the refined details of the handles, and the metal profile of the chest of drawers all come together with the sophisticated glass top.
Finally, the transparency in both proposals of the Vendome collection highlights intriguing geometric lines, while leaving plenty of room for customisation, thanks to the wide range of finishes and colours included in the Turri catalogue.