Concreto, the new outdoor tables by Ethimo
Modern bistrot tables for contract and contemporary hotel settings: Concreto is the latest collection designed by Luca Nichetto for Ethimo and characterised by comfort, functionality and quality.
The name of Concreto expresses the minimal shape and the solidity of these versatile accessories with pure, refined aesthetics: Concreto tables, with their solid cement base, have an aluminium structure and tops in either teak or a black ceramic finish, available in both round (60Ø cm and 70Ø cm) or square versions (60×60 cm and 70×70 cm).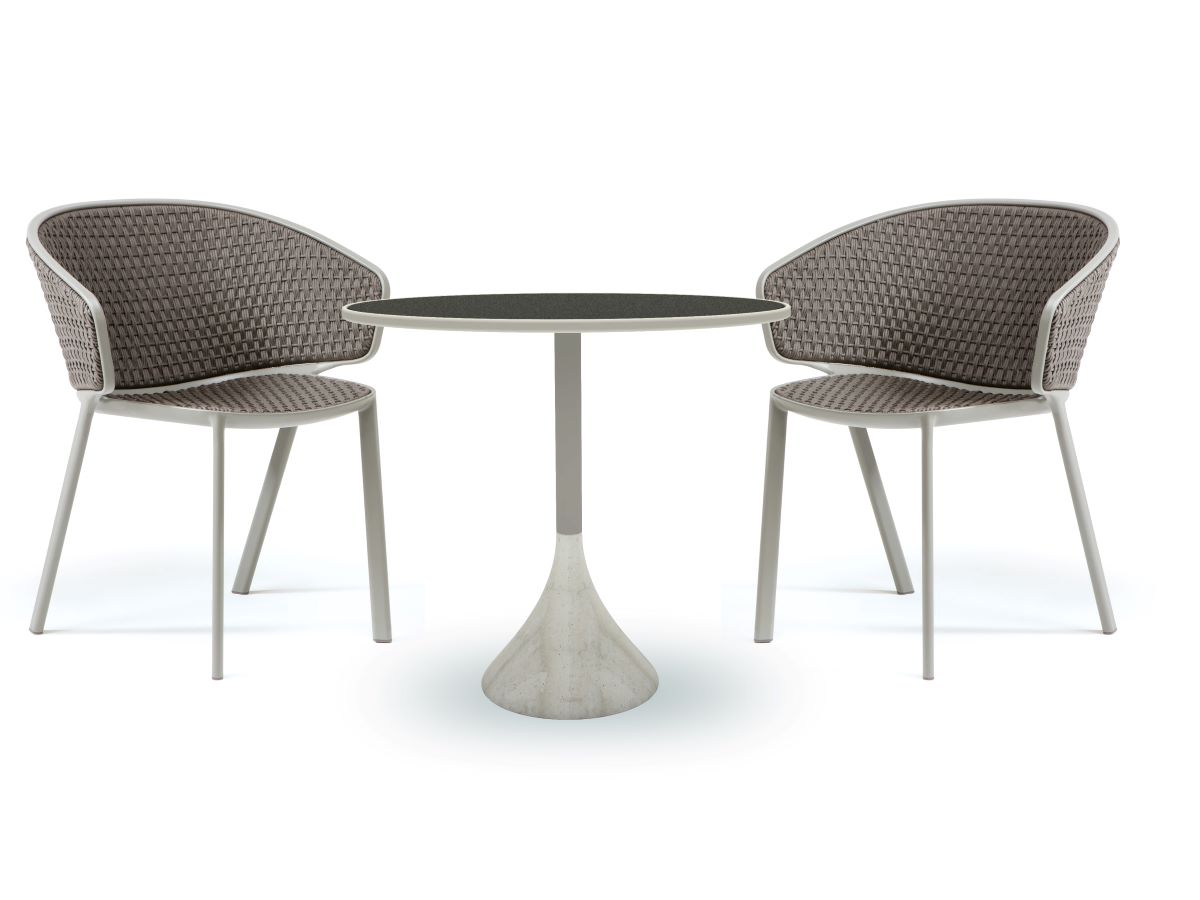 The tables also come in two different heights (74 cm and 105 cm), with tops for the taller version (perfect with the stools) available either round (60Ø cm or 70Ø cm) or square (60×60 cm or 70×70 cm).
Moreover, the Concreto collection reflects the distinguishing features of tailored design: its available variants ensuring it meets very diverse and often complex furnishing needs in the hospitality sector and meaning it can accompany seating in different styles and sizes.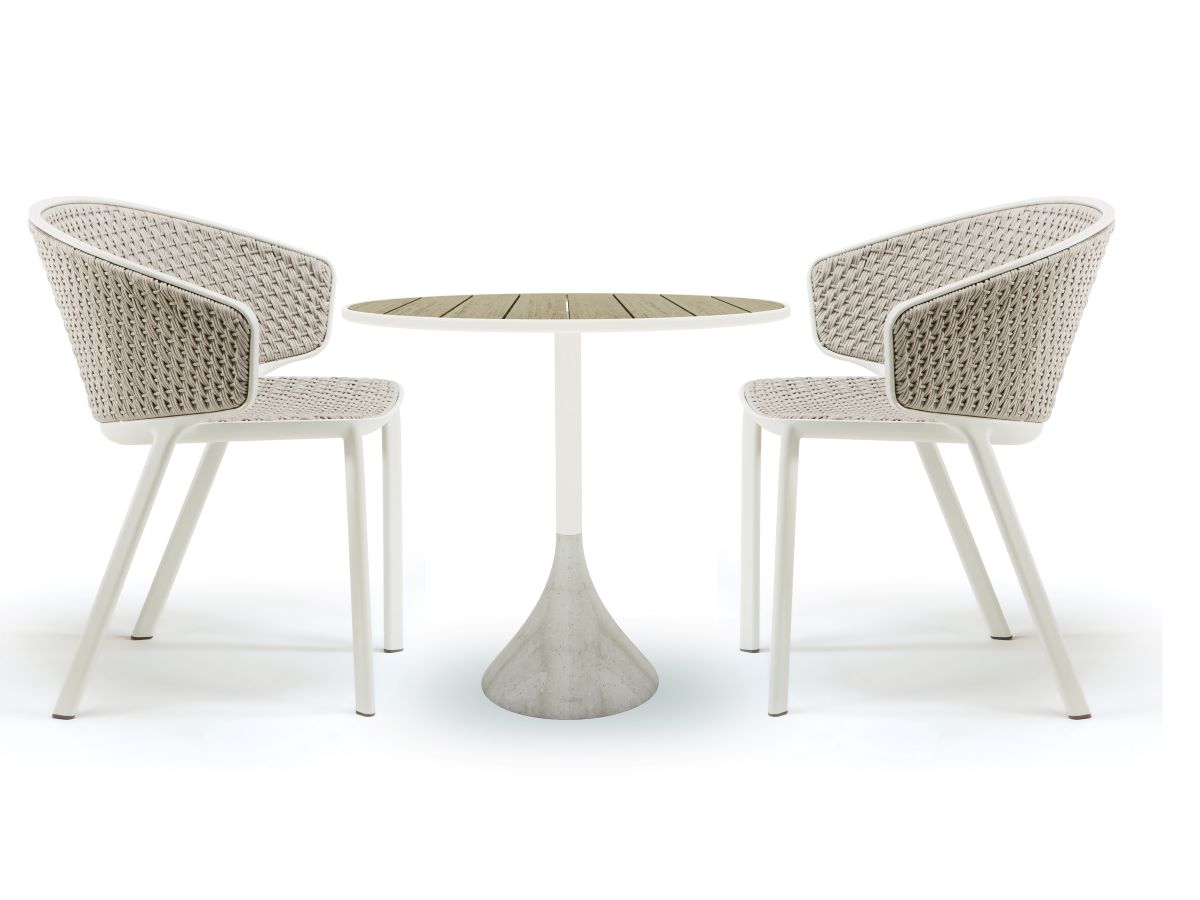 In conclusion, Concreto tables offer across-the-board go-to solutions that are an ideal easy fit in a wide range of outdoor settings that include residential. Enjoy the summer.