CURA, Carlo Ratti and Italo Rota design intensive care units against Coronavirus
In response to the current coronavirus pandemic, Italian architects Carlo Ratti and Italo Rota have designed Connected Units for Respiratory Ailments (CURA), the project for intensive-care pods within a shipping container that could be added to hospitals.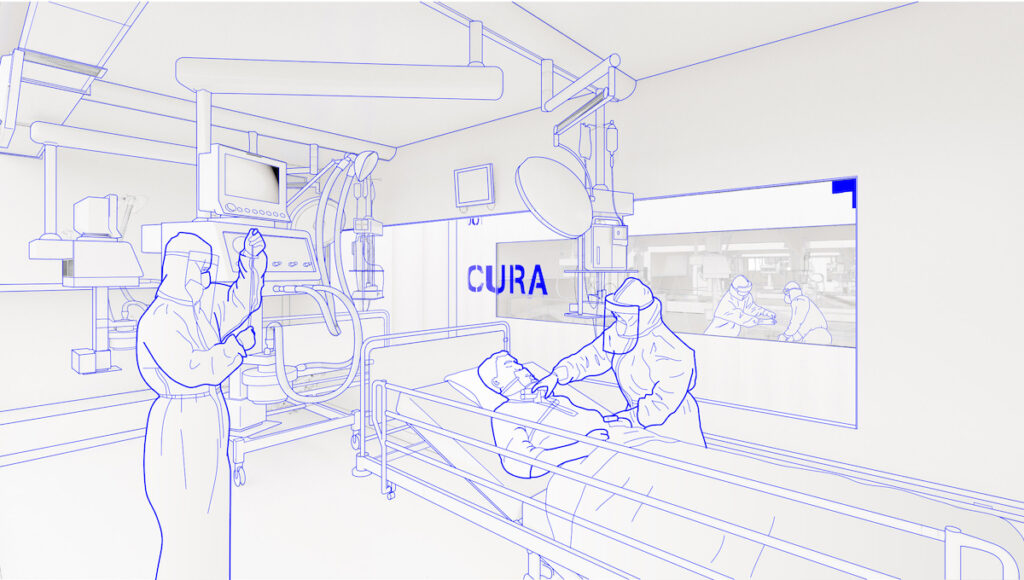 The units have been designed to create temporary structures that could be deployed rapidly, like traditional hospital tents, but with a higher level of biocontainment: built within repurposed 6.1-metre-long shipping containers, the units would feature a ventilation system that generates negative pressure inside and each unit has been designed to comply with Airborne Infection Isolation Rooms (AIIRs) standards.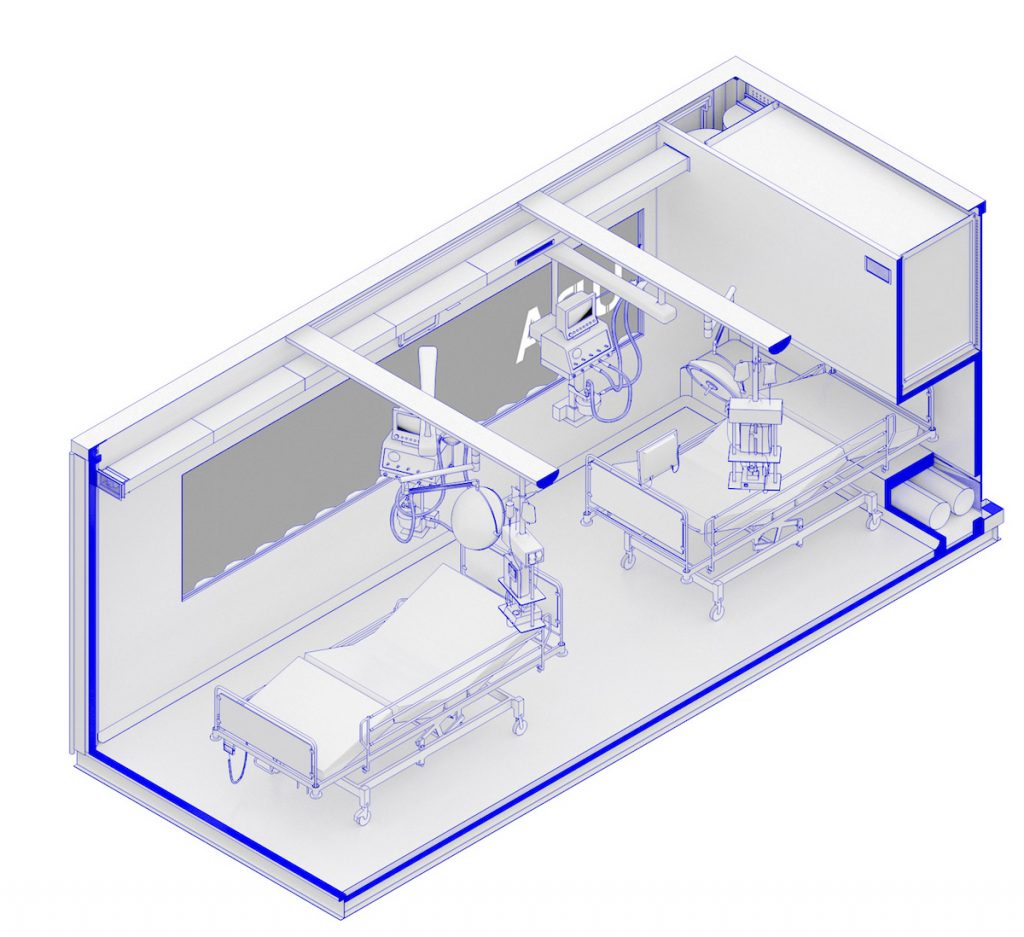 Each of the biocontainment units would contain all the medical equipment needed to support two patients and could work as a single unit, or be connected by an inflatable structure in various configurations to create larger, multi-bed setups.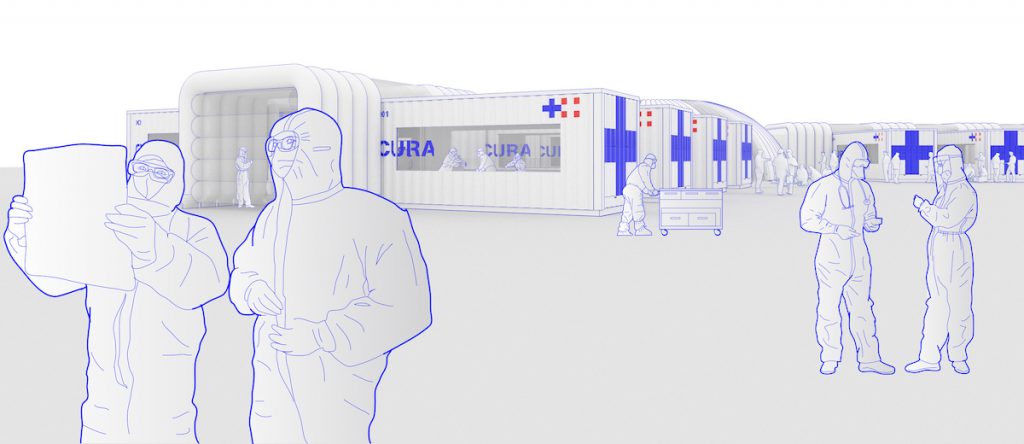 The first prototype unit is being built at a hospital in Milan.
Visual identity & graphic design: Studio FM milano.