Recently, the Italian luxury brand Lamborghini has announced plans to renovate its campus in Sant'Agata, a small town outside Bologna (Italy): in particular Studio Novembre, lead by the Italian architect and designer Fabio Novembre, has been chosen to redesign and update the company's headquarters, built in 1963 by the founder Ferruccio Lamborghini.
The project designed by Fabio Novembre includes a comprehensive redesign of the compound which will involve three fields: the north side, the "Bauline" and the compound.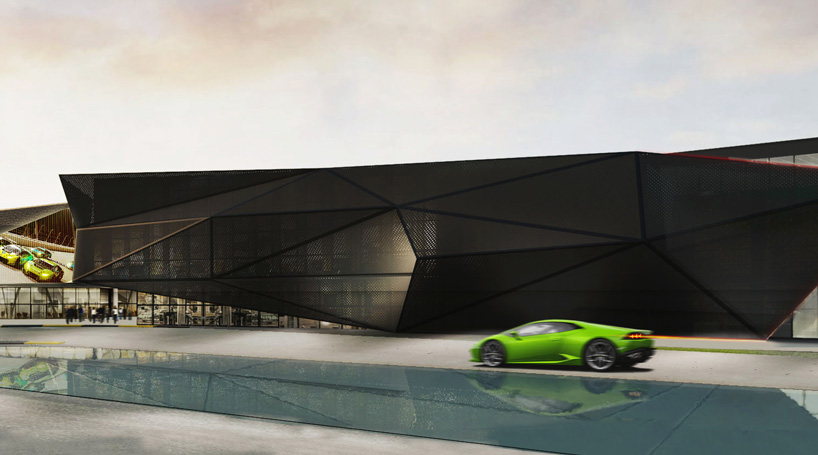 First of all, the north side, which is also the main front of the complex, presents a mix of styles from the long history of the brand and the redesign proposes to join these different elements into a new facade, creating a physical timeline bridging the gap between then and now so as to give a comprehensive meaning to the brand.
The structure will be a polygonal creation made of black perforated sheet metal, inspired by the lines of the automobiles, while some areas for auto demos will be incorporated into the design to satisfy tourists and fans of Lamborghini sports cars.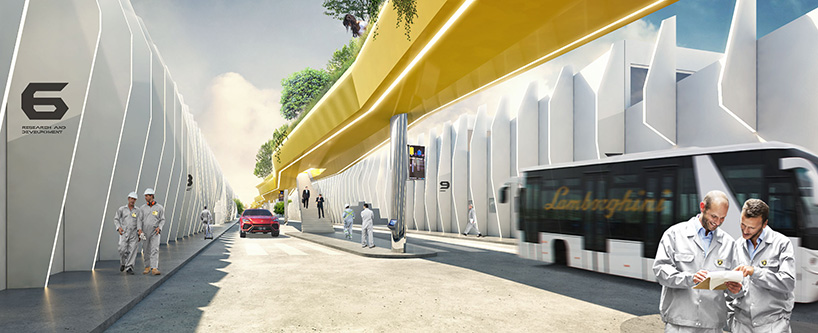 In fact, a fundamental element of the project is the new elevated walkway through the compound, the "Bauline", which will divide circulation flows and will offer alternative vantage points on the facility and the landscape around it; in addition, it will be decorated with vegetation to emphasize the commitment that saw the entire plant going carbon neutral in 2015 and it is designed to show the progressive evolution of Lamborghini automobiles, becoming a sort of small open-air museum.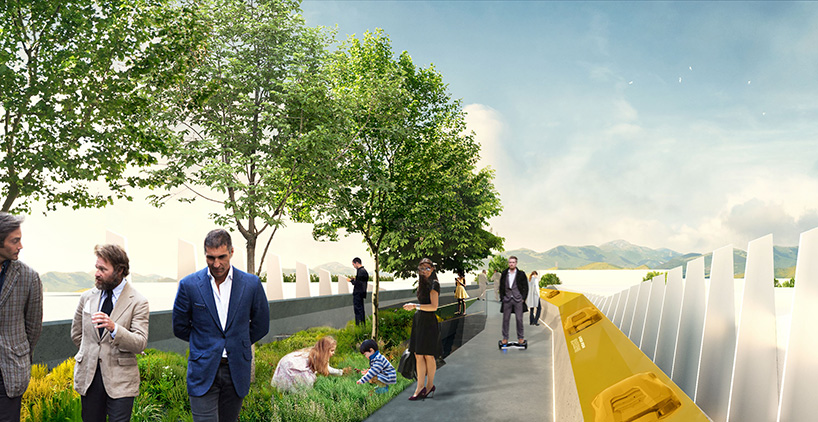 Finally the compound: the façades of the various inner buildings, which stretch out for six hundred meters in different styles, will be connected into a new, recadenced image for the long avenue; the entire Bauline will be characterized by fins spaced at 3-meter intervals which will evoke the two fundamental lines of Lamborghini automobiles, the roof line and the "tornado line", giving a sinuous cadence to the long telescopic walkway.