Hosted inside a rental apartment close to the rear exit of the Arsenale complex Home Stage is the exhibition curated by Aet Ader, Arvi Anderson, Mari Möldre (b210 Architects) and presented by the Estonian Centre for Architecture for the Pavilion of Estonia at the 18th International Architecture Exhibition of La Biennale di Venezia (May 20th – November 26th, 2023).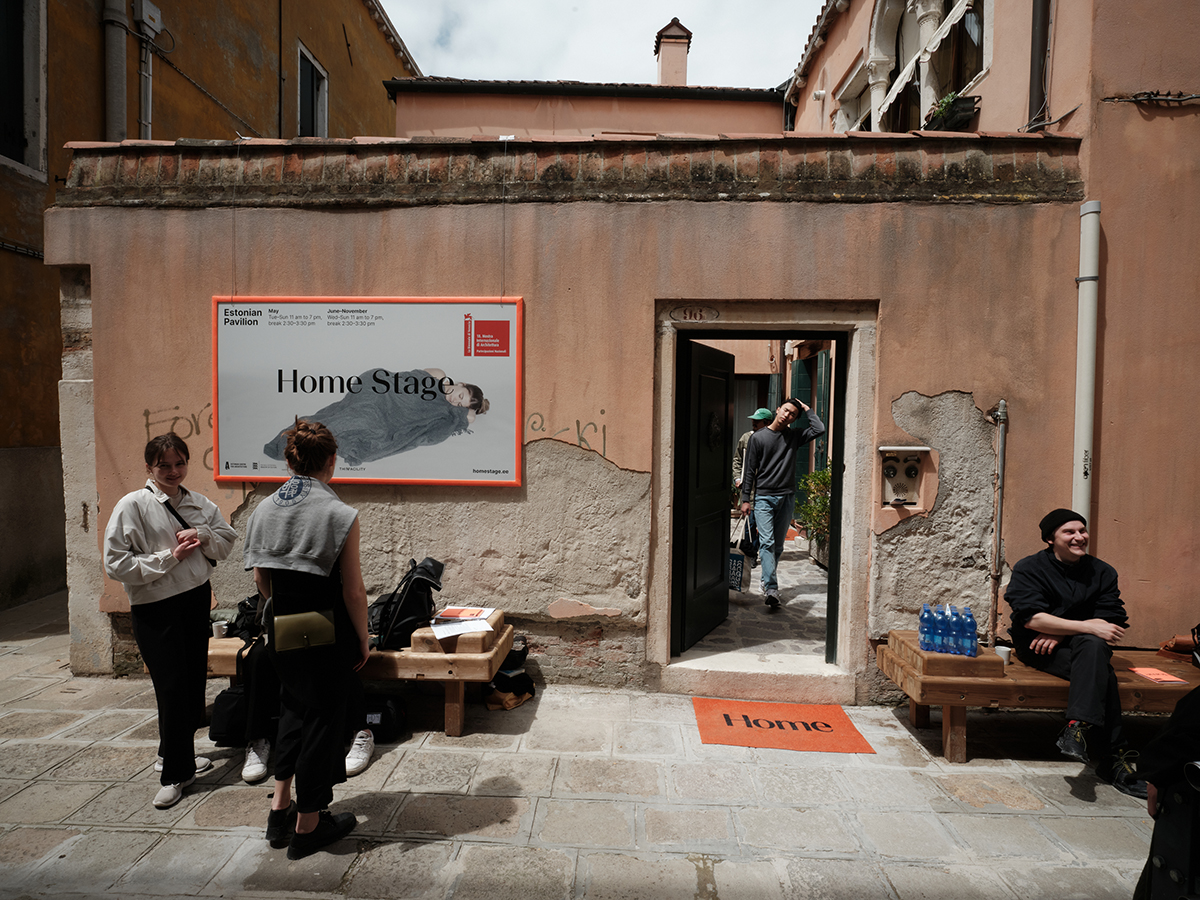 The exhibition explores the contradiction between the living place as a home and as an exchange value. Various Estonian performers will dwell in it, one at a time, each spending a month in a Venetian rental apartment, which becomes both home and stage for a durational performance, where ordinary domestic duties as well as fictional outbursts, both scripted and non-scripted, all take place in the public eye.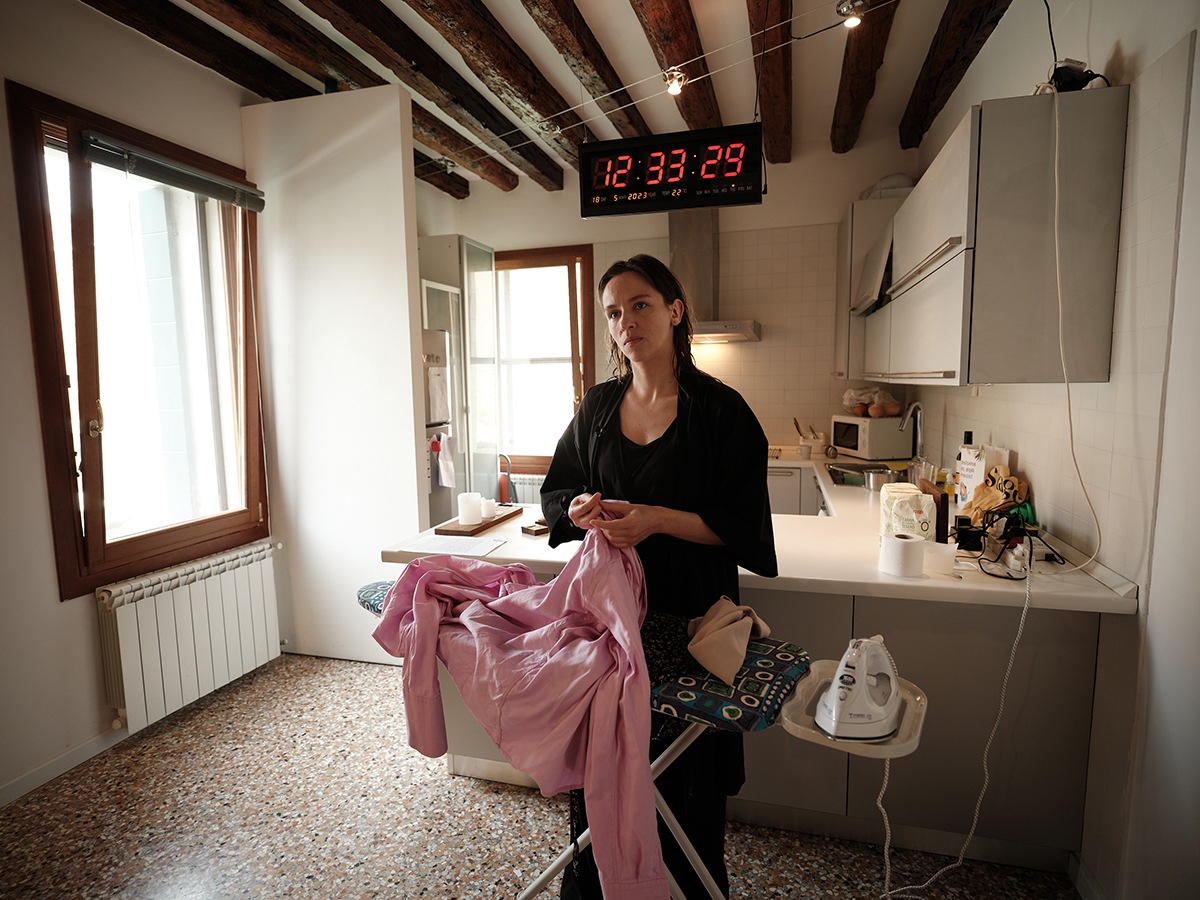 Today, housing is no longer just about living: investment and speculation have become the primary purpose of more and more dwellings, as real estate and rental prices continue to grow. City centers are made up of houses where living itself has become redundant. Many dwellings have owners but no occupants, while elsewhere, residents struggle to become owners. The stability of the home as an intimate space of one's own, a place for family history and material biography, contrasts with the flexible and fleeting nature of real estate, of rapid buy-and-sell markets. Home becomes a disposable lifestyle product.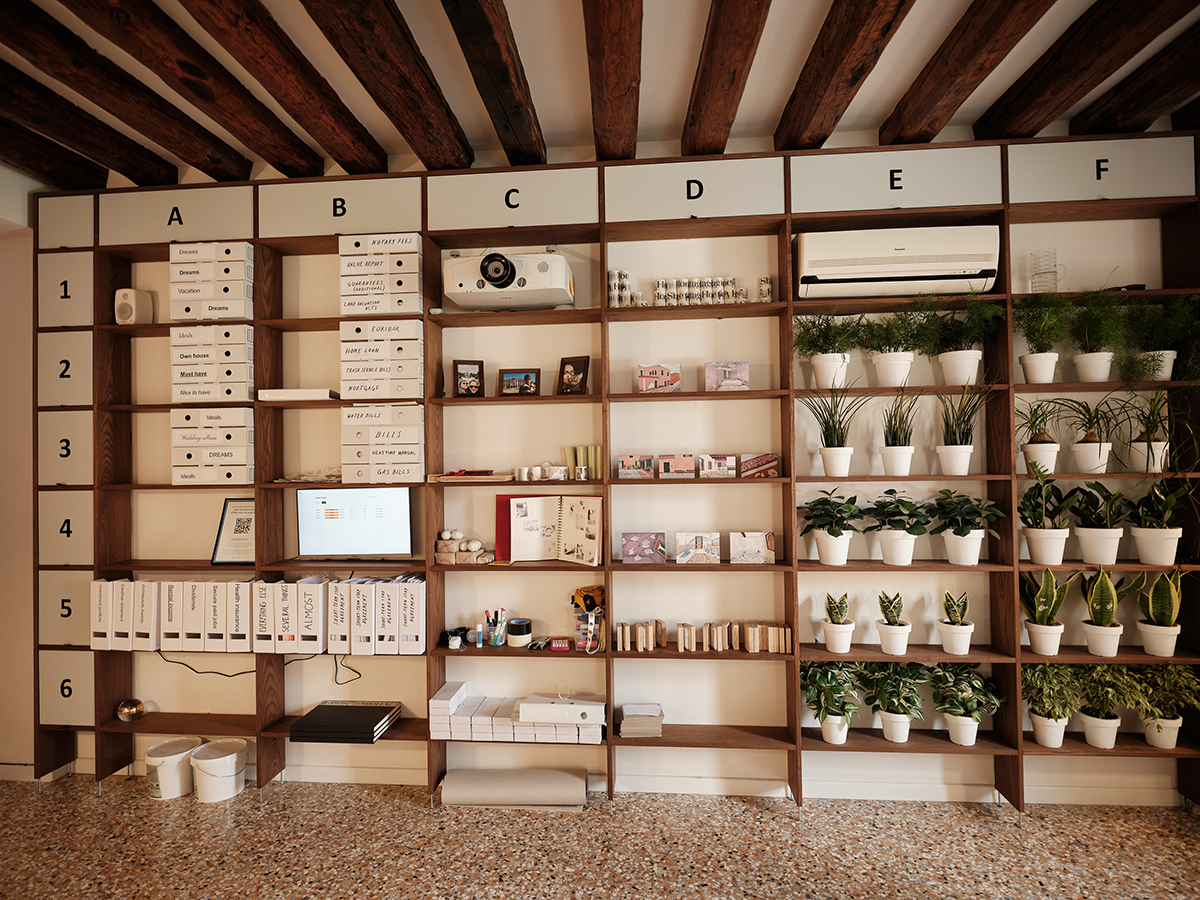 Each performance lasts for 1 hour and 30 mins, it will loop during the day within the different rooms inside the apartment. Some acts will engage visitors, some will invite them to enjoy domesticity and rest. Each performer will live for a month inside the apartment and will open the door to the apartment from morning till afternoon.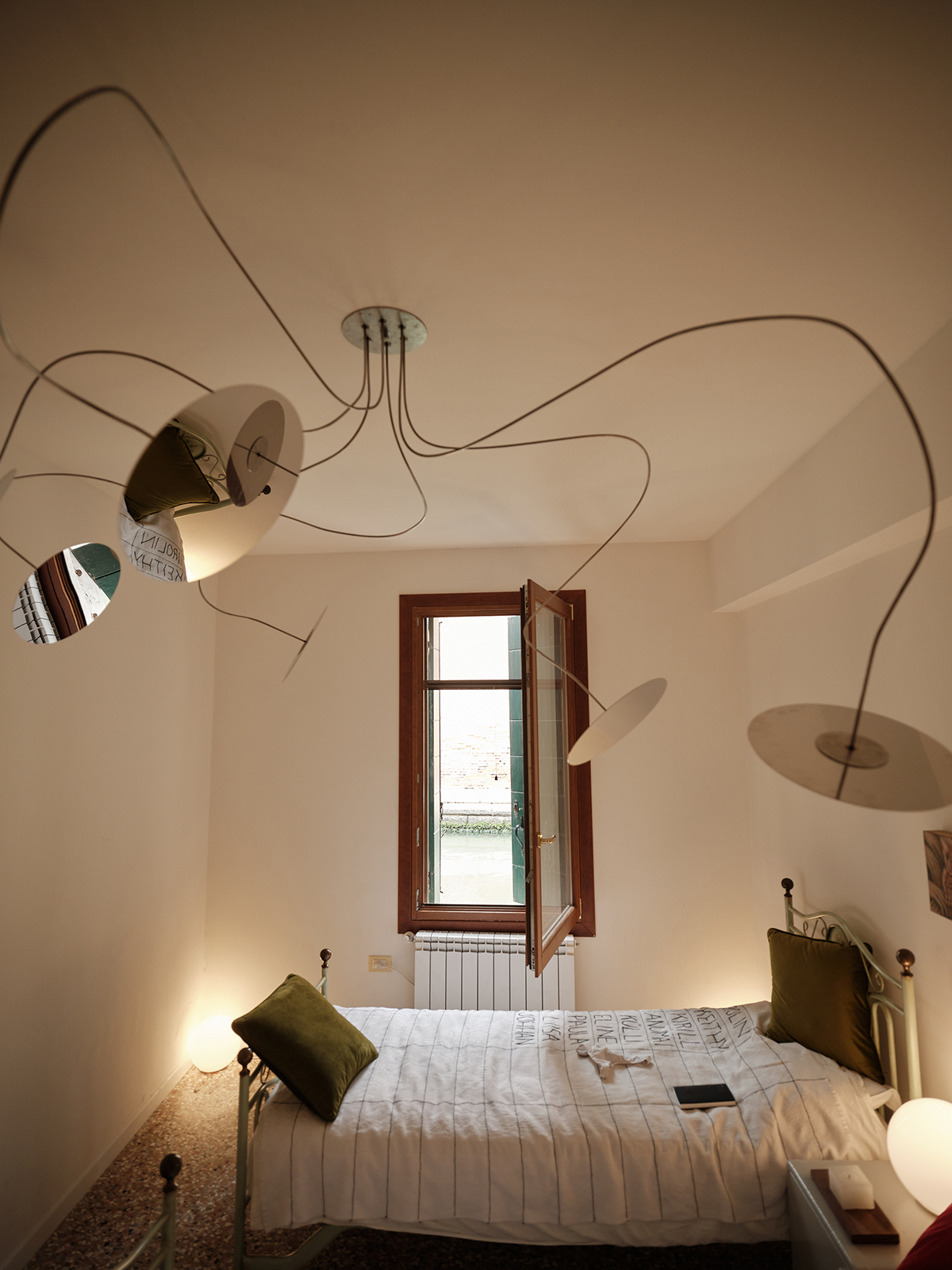 Curators have designed a path that each visitor can take. The journey starts from the open street where four wooden daybeds will be installed for people to rest before entering the space. Stepping into the apartment from the main door leads to the hallway, where, throughout the six months, a white wall will be repeatedly painted by each performer. The living room and kitchen area will host a wall-sized display cabinet of curiosities filled with different artifacts: documents, sculptures, mirabilia, and memories, together with a selection of peculiar kitchen tools. The bedroom will feature an installation, a mirrored ceiling, fitted with lightweight reflective panels; while the bathroom will be the stage for "a fountain of sinks" where the faucets of sinks and bathtub will dance and occasionally splash into each other. Lastly, visitors will find themselves in front of a closed door that will be unlocked by the performer: an empty room with dust and fluff clouds blown by four vacuum cleaners.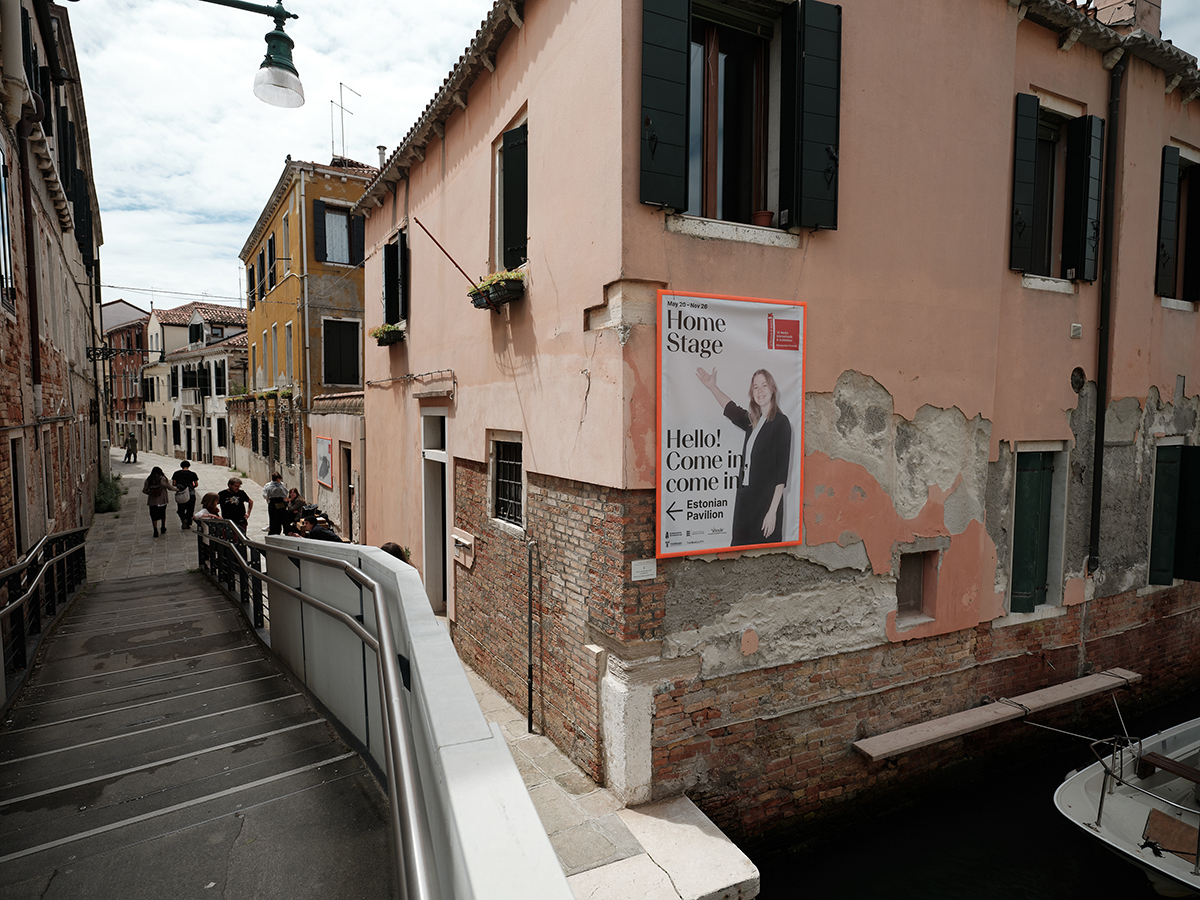 The curators explain:
"The contrast between home and real estate embodies a variety of human relationships and contradictory situations: depending on our role, the attitude towards spaces and people around us also changes. Therefore, instead of producing new spaces and things for the pavilion, we are engaging with socio-spatial dynamics and involving several artists and writers from outside the field of architecture to do so. The resulting creative mess in the Venetian apartment does not give finite answers but invites imagination and provokes critical thinking."
Everyone is welcome.