High-level hospitality is synonymous with comfort. And what could be more comfortable than a regenerating shower after a day spent enjoying and relaxing? For this reason, in the bathroom of a hotel room as well as in the wellness areas of a hotel, it is very important that the shower space is prepared to offer maximum functional performance without neglecting an elegant and refined aesthetic.
Damast meets this need, it is young and dynamic company based in Invorio, in the province of Novara, which since 2000 has defined an exquisitely unique way of being Made in Italy, designing, producing and marketing functional systems for the shower which focus on quality, style, efficiency and eco-sustainability.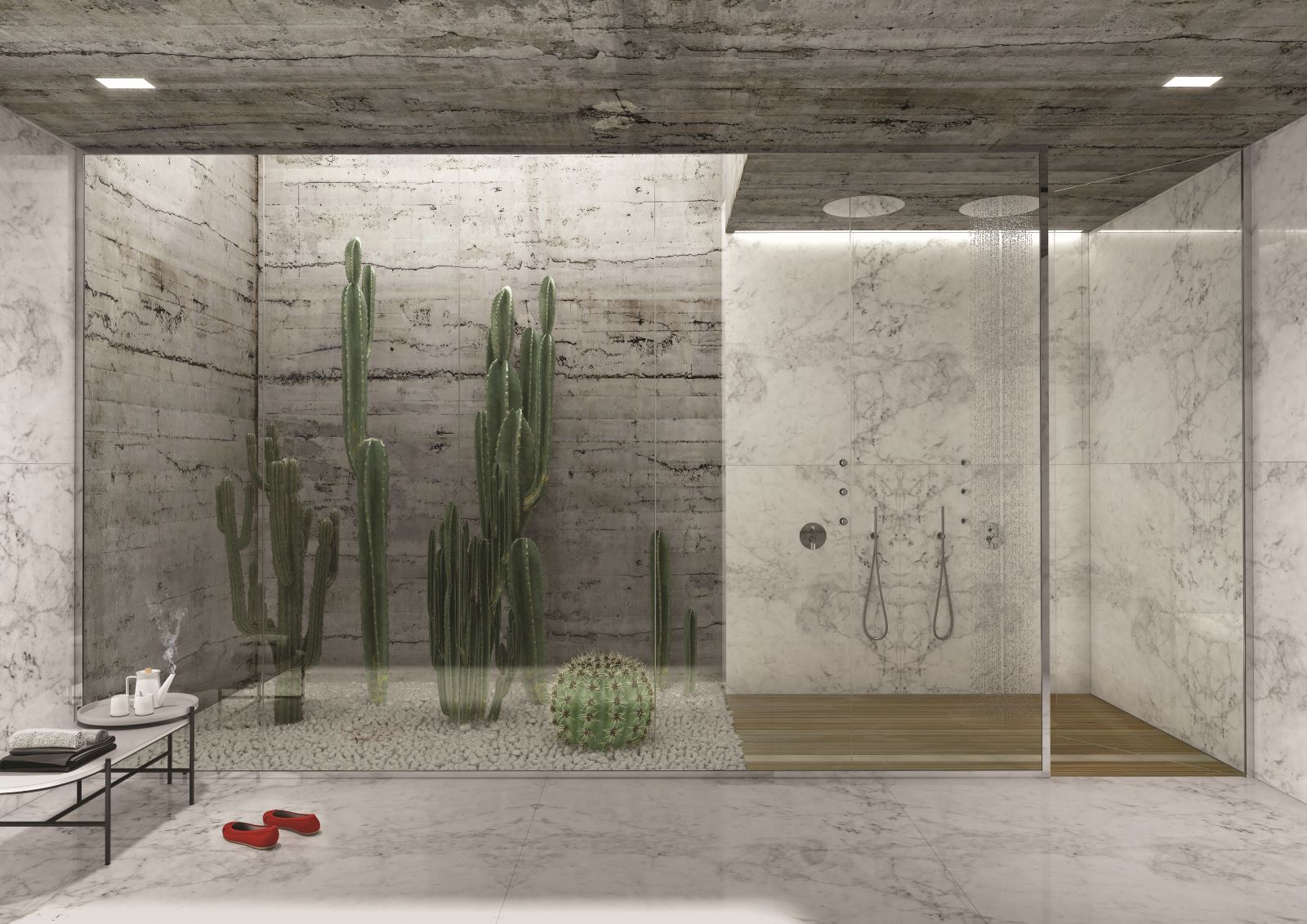 Shower heads, sliding rails, shower panels and columns, hand showers, shut-offs, arms and accessories give shape to a true "shower culture" as a moment of serenity and well-being, always with an eye to saving water. Not just tools that convey water efficiently and sophisticatedly, but devices for well-being and pleasure in the bathroom, as well as for relaxation and comfort.
"We at Damast see the shower as a moment that we dedicate to ourselves, which brings tranquility and serenity thanks to the encounter with water in a functional and pleasant environment. The #shower room is a world in which we have always recognized ourselves, a sector other than faucets: the time has come to underline this distinction. With commitment and passion, we look at the ability to govern water through products with their own dignity and today increasingly bearers of well-being"– Concetta Mastrolia, Damast CEO.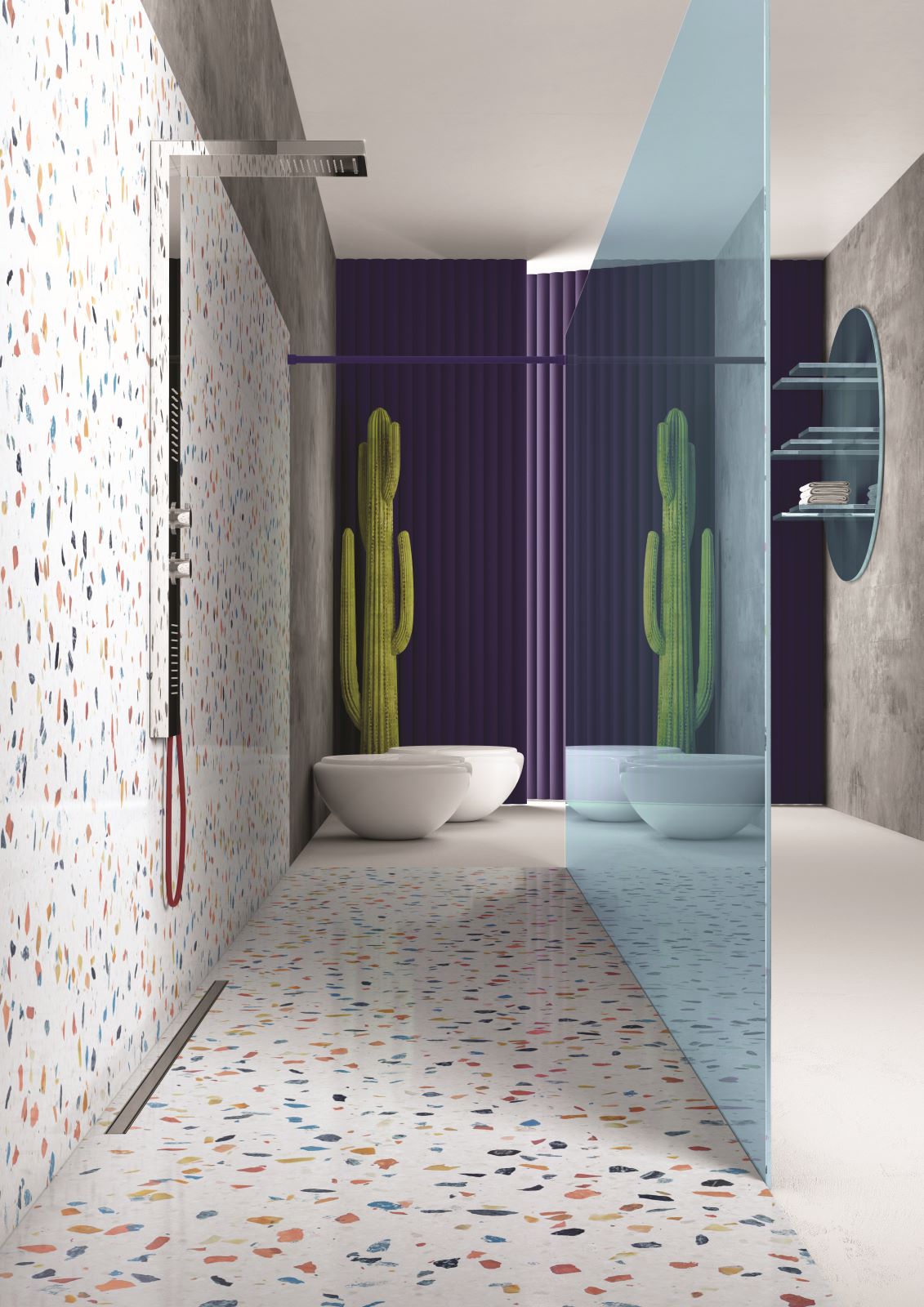 A well-being that goes hand in hand with attention to the environment. Indeed, Damast has always been at the forefront of awareness campaigns for saving water and caring for the environment, such as the support – the only Italian company – for the ambitious international project @theseacleaners, by the Franco-Swiss skipper Yvan Bourgnon dedicated to long-term conservation of the oceans and the reduction of marine plastic pollution, through actions both at sea and on land.
All products are also equipped with Water Saving and Air System technology, water-saving devices designed to ensure, in addition to maximum comfort, the protection of water resources.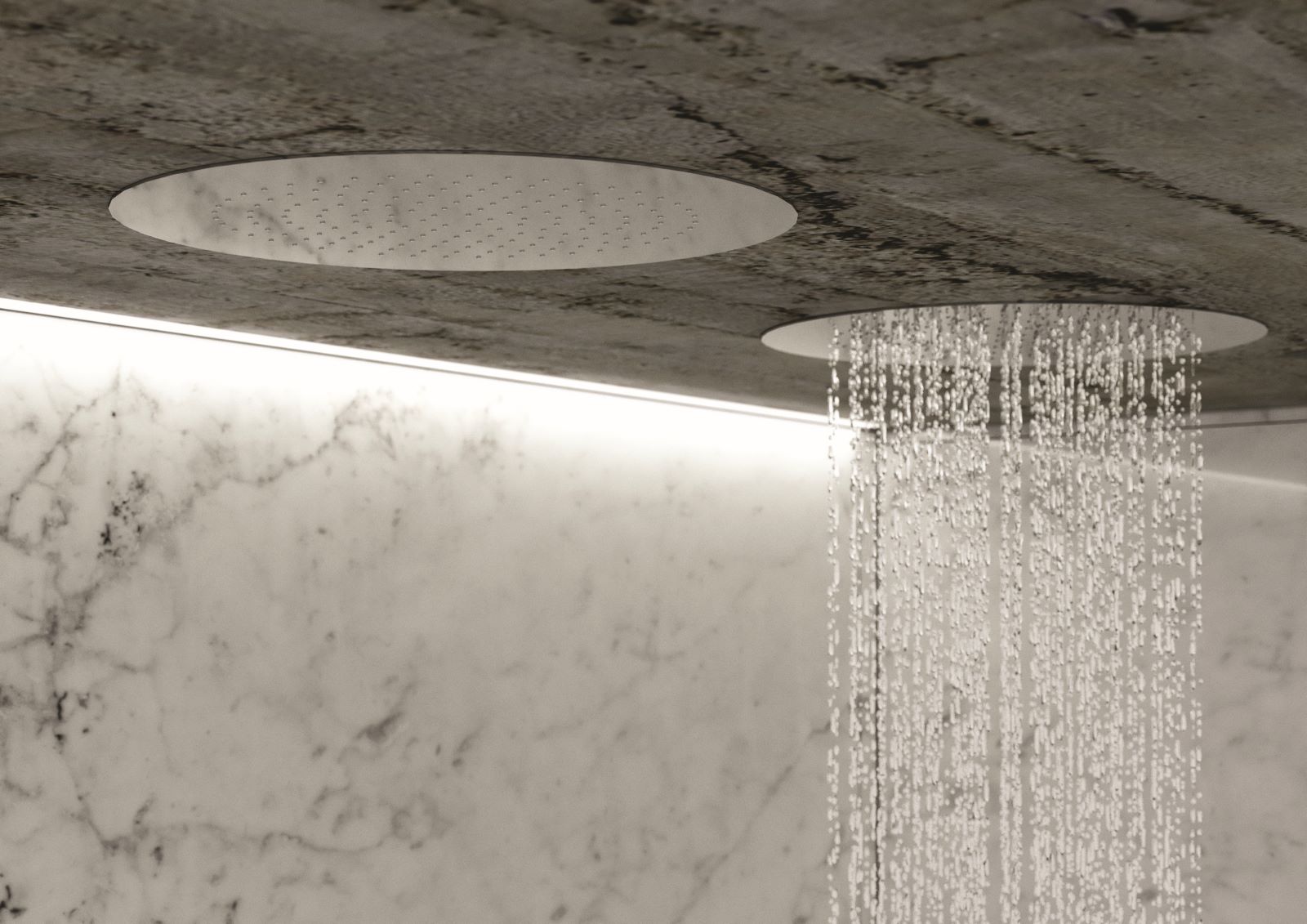 Damast items
The Damast catalog has been enriched year after year with creative, high quality, innovative and modern solutions, designed according to the "design for all" philosophy on a person's scale, in the broadest sense of the term: child, elderly, disabled…
There are the simplest hand showers with one, three or five jets: beautiful, resistant and technological, ideal if combined with high resistance anti-twist flexible hoses, in sliding kits or with shower columns.
In addition you can find large built-in shower heads that completely envelop the body in a shower of well-being: rectangular, round and square, ideal for large showers and walk-ins. Thanks to a practical counter frame, they are easy to install, while the aesthetic effect is minimal and integrates flush with the ceiling with only 2 mm of visible thickness.
Great attention to aesthetics is also reserved for the outdoor showers and shower heads, ideal in spas and thermal centres, in harmony with nature both in terms of style and material, AISI316L stainless steel.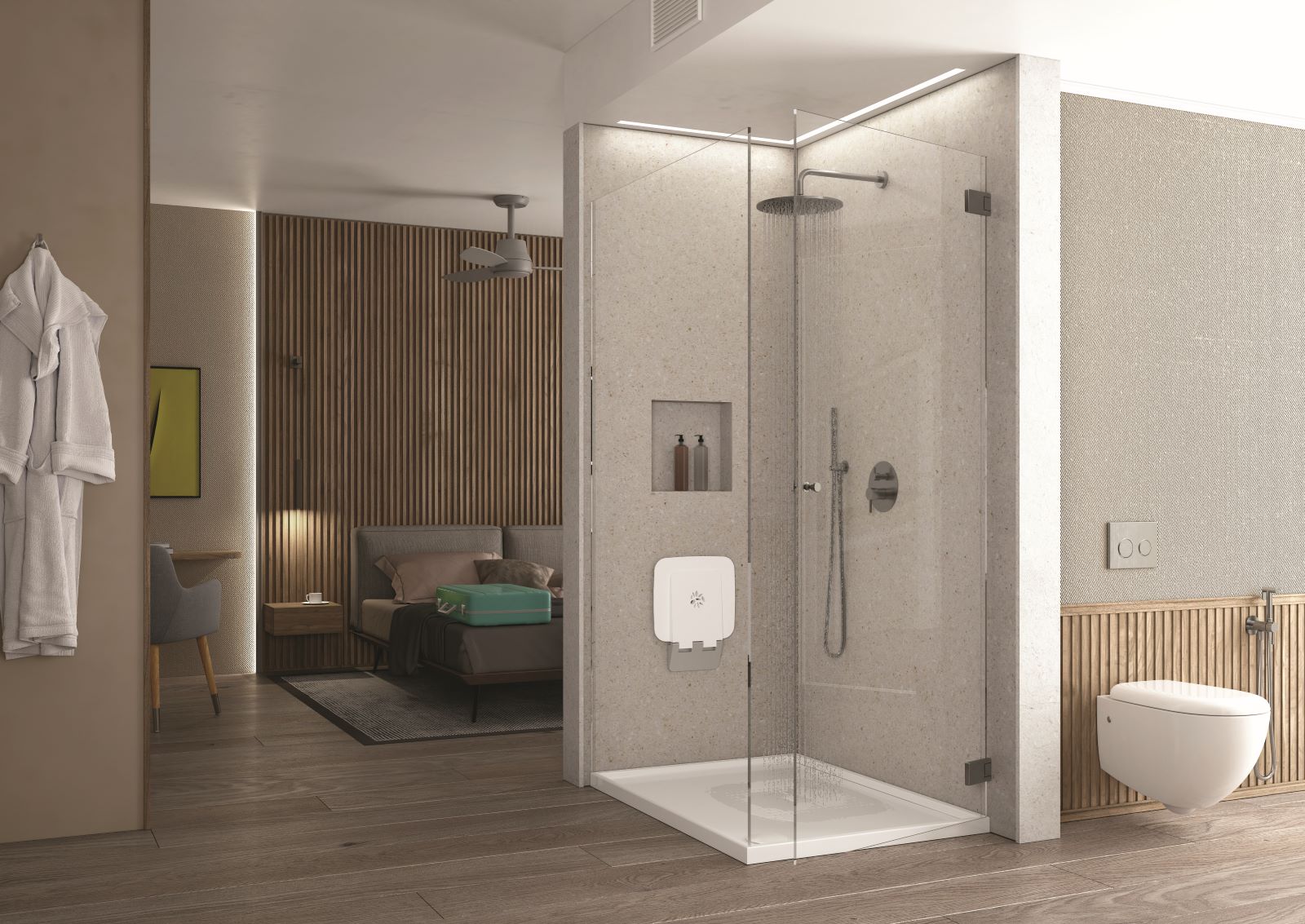 Also very important were the innovations of the shower panels made up of a single block, easily installed on the wall, which arch up to become a shower head. They are easily applied to walls and are ideal for building renovations: not only in stainless steel but also in colored versions, such as the very modern matt black and matt white.
At the end, the latest shower column launched on the market which is called Vogue and interprets the concept of "multitasking" for the various functions it offers: multi-jet shower and thermostatic mixer which acts as a soap dish.
Here, then, are the evolutionary stages of the company which in 2018 decided to underline its difference from the world of faucets, confirming itself as the ideal specialized partner for the world of wellness, which has its beating heart right in the bathroom.