Sardinia is a wonderful place for holidays and relaxation thanks to its climate, its culture and its natural beauty. So it is not surprising that Sardinia is the place where the architect Massimiliano Fuksas has designed the new Is Molas Resort complex as a development of the existing Golf Club.
The project includes the building of three greens, two five star hotels, a number of villas, a spa and a club house and consists in a progressive aggregation of building units, inspired by the archeological memories of Nuragic settlements.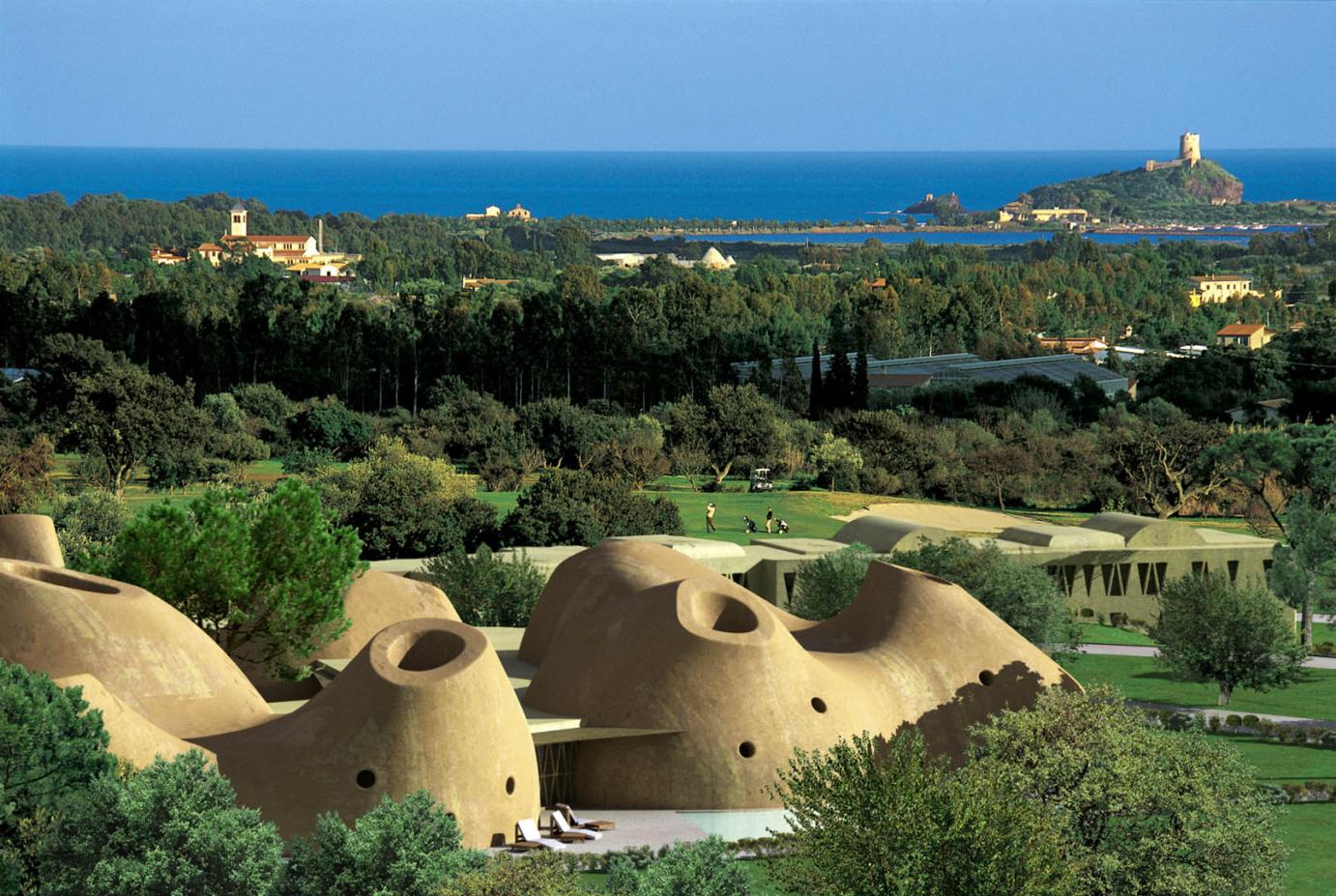 The deluxe hotel, set on the visual axis to the Nora archeological area, gives shape to the whole intervention: the entrance to the building materializes as a long yet pleasant path, a larch gangway over a pool of water and, once arrived to the imposing entrance hall, we find on the left the main restaurant with a broad external terrace, and on the right another terrace with a swimming pool; a system of foldable, fully opening and transparent glass walls allow the total fusion of the spaces.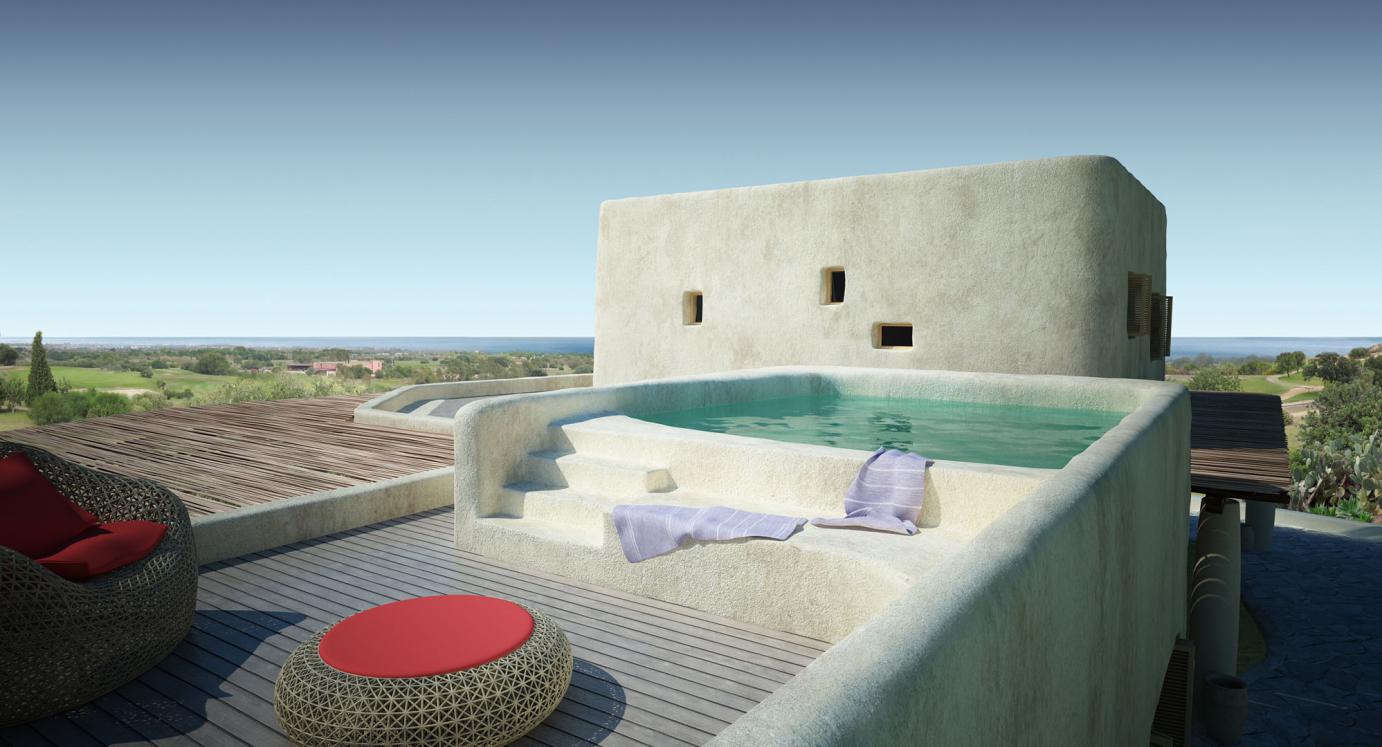 The hall, set at the end of the path, is a space opening towards the horizon and leading to the 80 rooms placed on opposite sides which are reachable by walking paths passing through verdant gardens of water and Mediterranean greenery.
Set on the upstream area of the hotel, at a higher altitude, the mansio are built as small villas with communal green spaces: the villas are made with natural materials produced locally and the treatment of the surfaces has been envisaged with the purpose of making them as similar as possible to the surrounding soils and stones, by using "raw" plasters, natural pigments and claddings consisting of stone slabs and local stone chip flooring which recall the typical Nuragic architecture.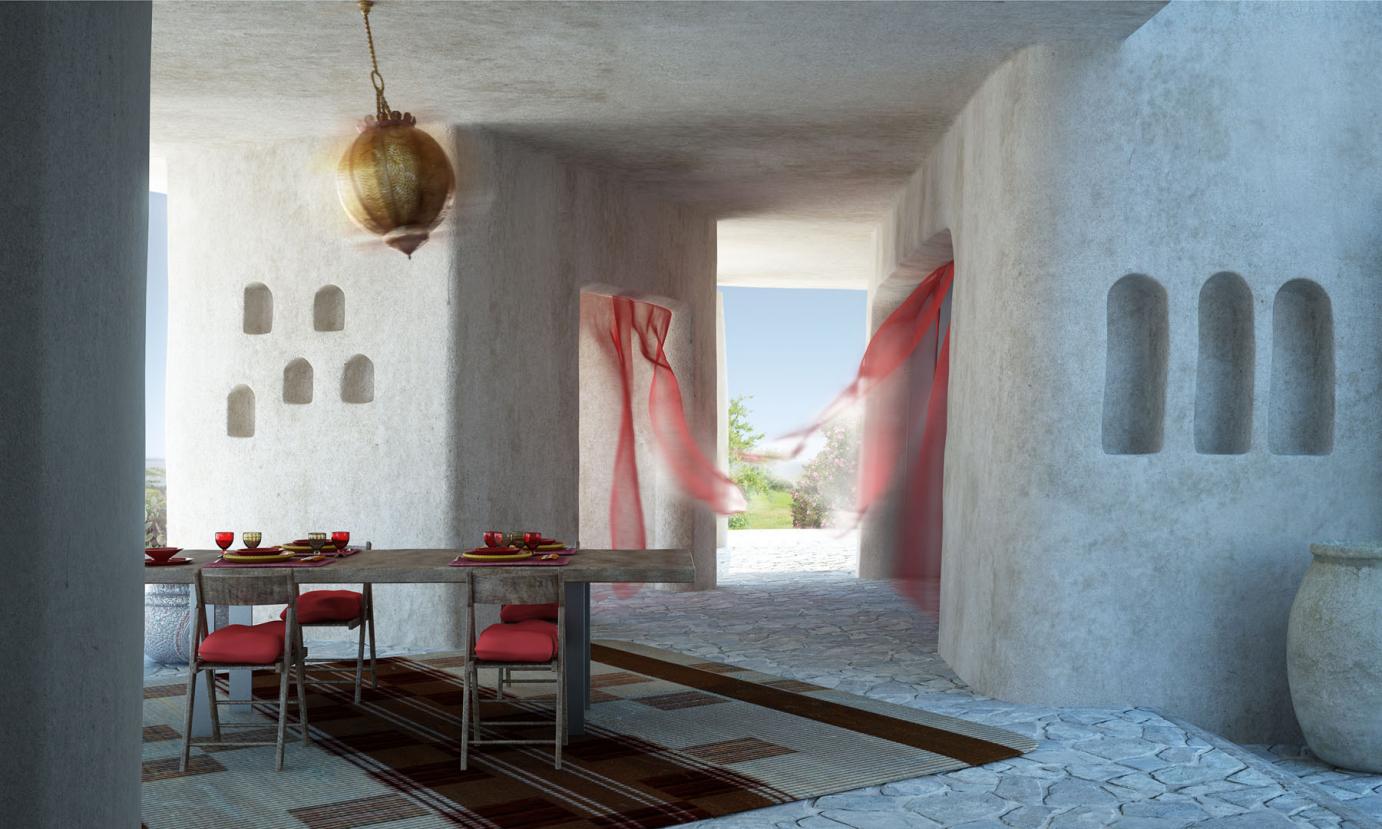 The gradual "naturalization" of the plan finds its highest expression on the area housing the unit Spa – Hotel Suite: here the alignment sought after inside the central hotel is abandoned in order to open the view over the greens and follow the difference in height of the ground.
Within the units of the Spa, a sophisticated trick of skylights on the vault roofs allows zenithal natural lighting in while the Hotel Suite winds up to follow the higher slope of the ground and the rooms fan out and lie on two levels.
Finally, the golf structure is placed on a higher barycentric position than the new greens' and finds in the new Club house the main junction overlooking the entire layout.