Spazio is the name of the new Falmec model, designed by Francesco Lucchese to give personality and functionality to every kitchen, a hood made for being a really useful appliance while cooking.
The 180 cm island body has full-length satin glass shelves on which it's possible to put tools and kitchenware and there is also a ladles hanger and a LED system that lits the whole worktop.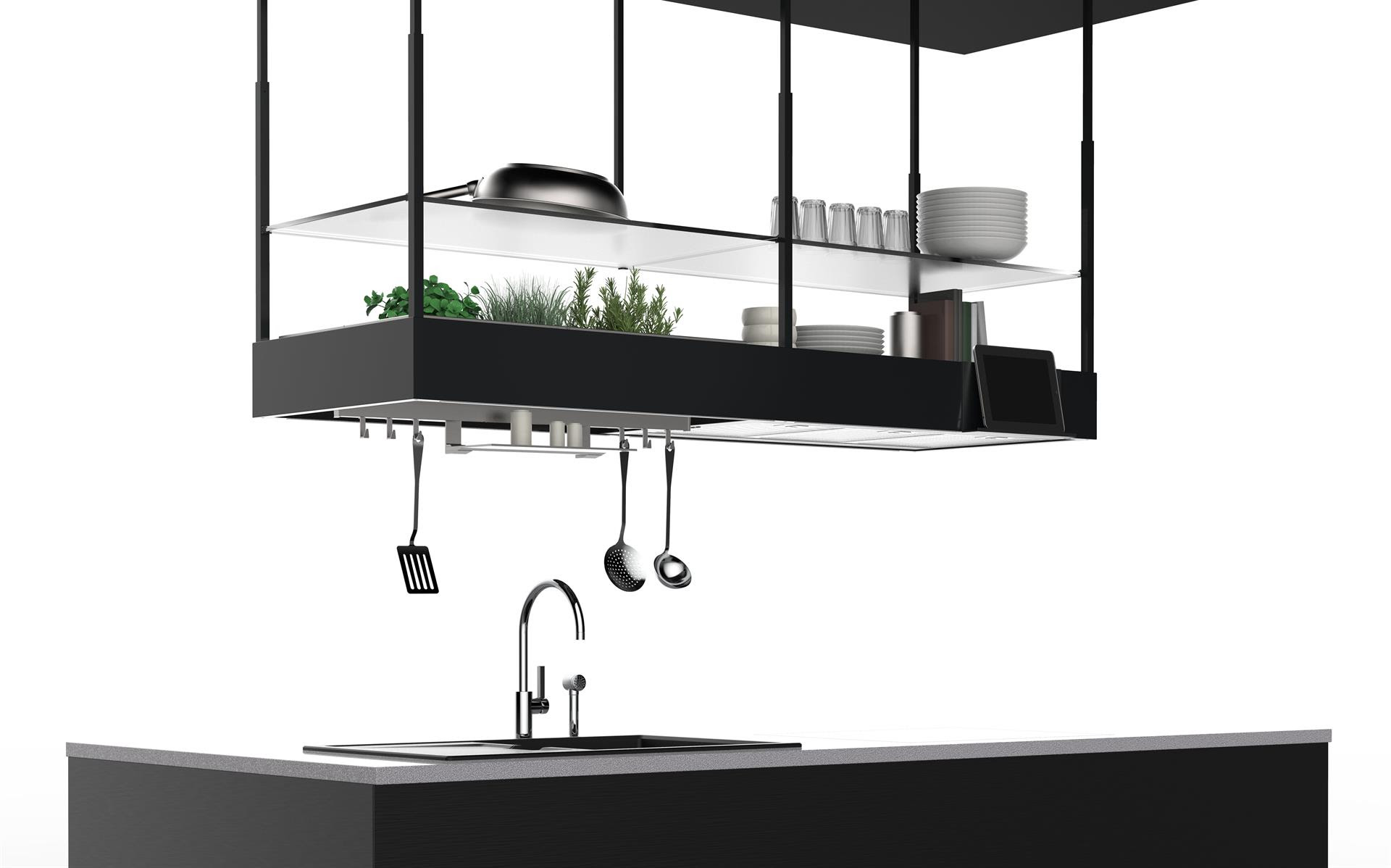 Spazio has a never-seen-before accessories kit and functionalities range: it has USB ports and downward power sockets where devices (such as tablets, mobiles and MP3s) can be charged while having them at your fingertips; a tablet support to easily use your favourite apps and read your recipes.
Spazio hood can also have a little indoor garden (courtesy of Falmec) to homegrow some aromatic plants and features also Circle.Tech technology: a Falmec patented system which grants extraordinary performances joining suction and filtration in a single horizontal body and makes air flow in a uniform and effective way.
The Carbon.Zeo filters, which encase the whole motor, are made of natural minerals (active charcoal and zeolite) that are twice more effective than traditional filters against bad odours and humidity.
Spazio by Falmec will be presented at Eurocucina FTK 2018 during the nex edition of Salone del Mobile in Milan from the 17th to the 22nd of April 2018: the perfect opportunity to discover the potentialities of this excellent solution.