In Rome RPM PROGET has recently designed the new Neko restaurant and, to ensure efficiency and comfort of the coatings, has decided to use Caparol paint, a very strong product able to resist impact with objects, such as for example that of chairs against the walls.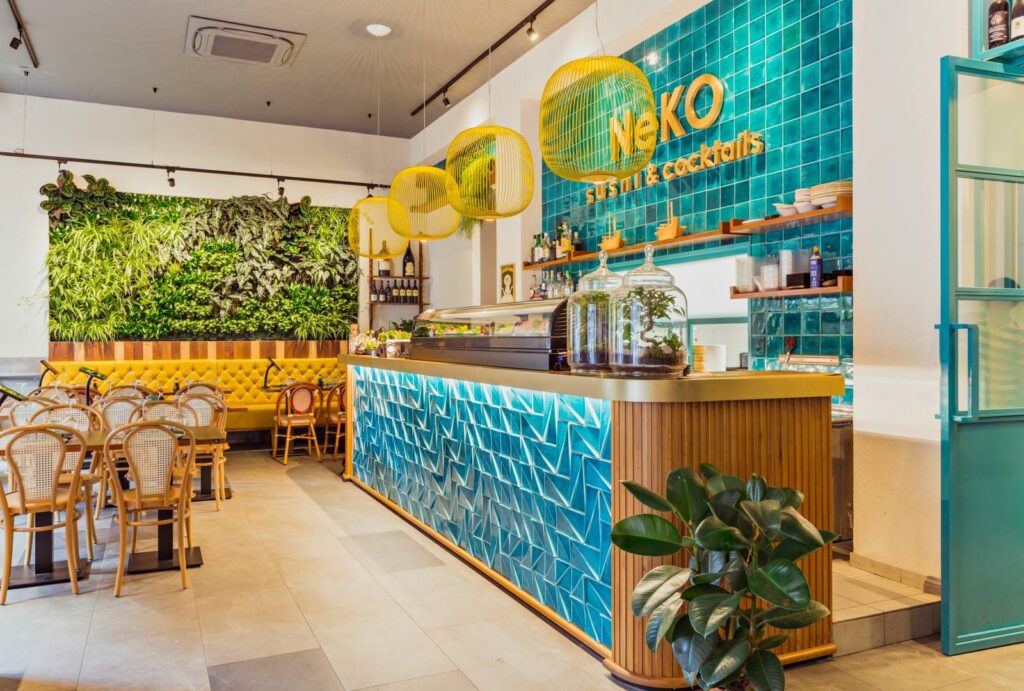 Caparol paint is able to guarantee an excellent level of soundproofing of the premises and in the project for Neko restaurant RPM PROGET used this paint to combine three winning requirements: aesthetics, economy and acoustic comfort.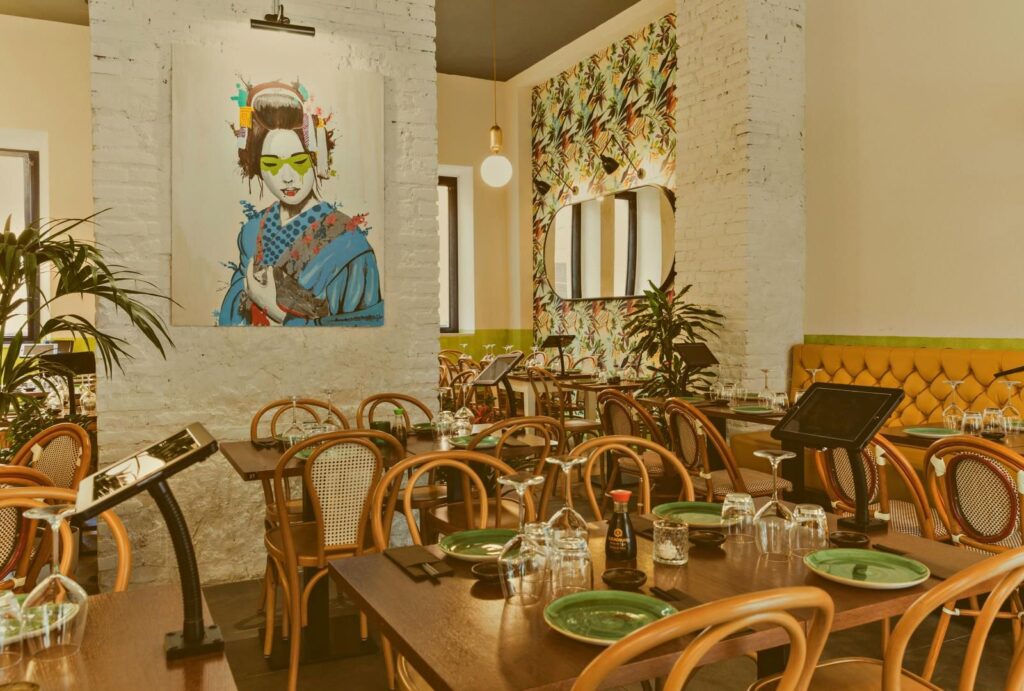 It's a very materic painting and in this case Caparol gives a muffled acoustic sensation, without losing any of the aesthetic requirements needed; in addition, a vertical green wall (made of real plants mounted vertically with a wall tub system) in the background, ideal for this purpose, helps lower the propagation of noise.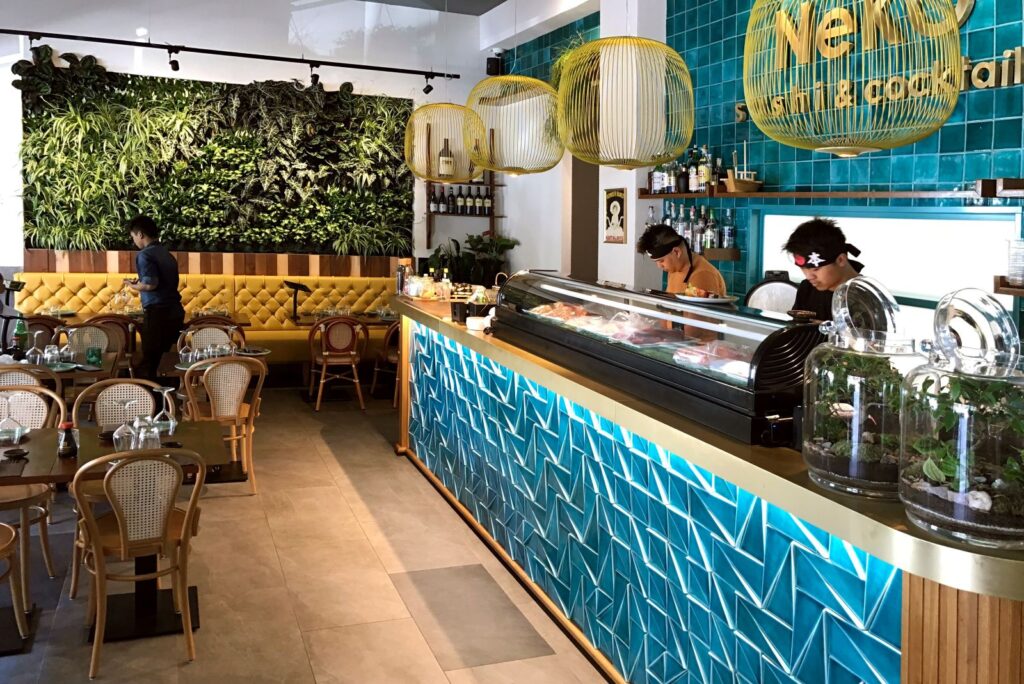 Another particular aspect of this project, which does not escape the observer, is the blue counter, a strong and pleasant aesthetic sign, as well as the use of wallpaper, unusual in this kind of spaces, but precisely for this particularly amazing.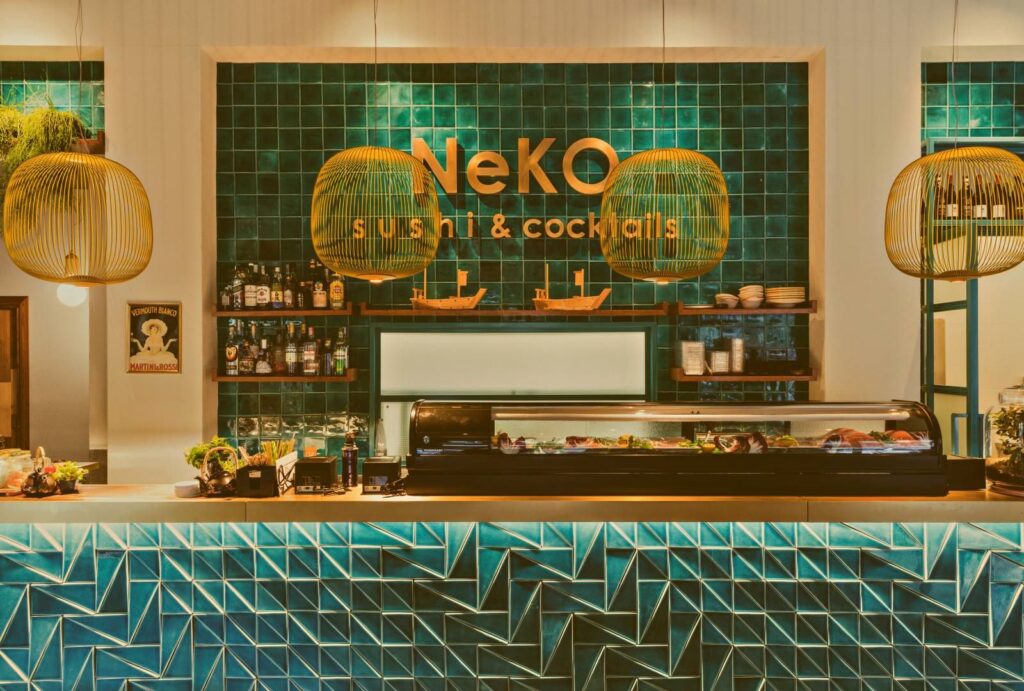 The result is a very fresh and innovative place, with bright windows overlooking the street and generating a strong and attractive communication impact.