Piuarch designs the new Human Technopole Headquarters in Milan
In Milan Piuarch studio designs the new Human Technopole Headquarters, a project organized around three spaces: a parterre, a covered plaza and a roof garden, which form an uninterrupted sequence from the ground floor up to the top of the building.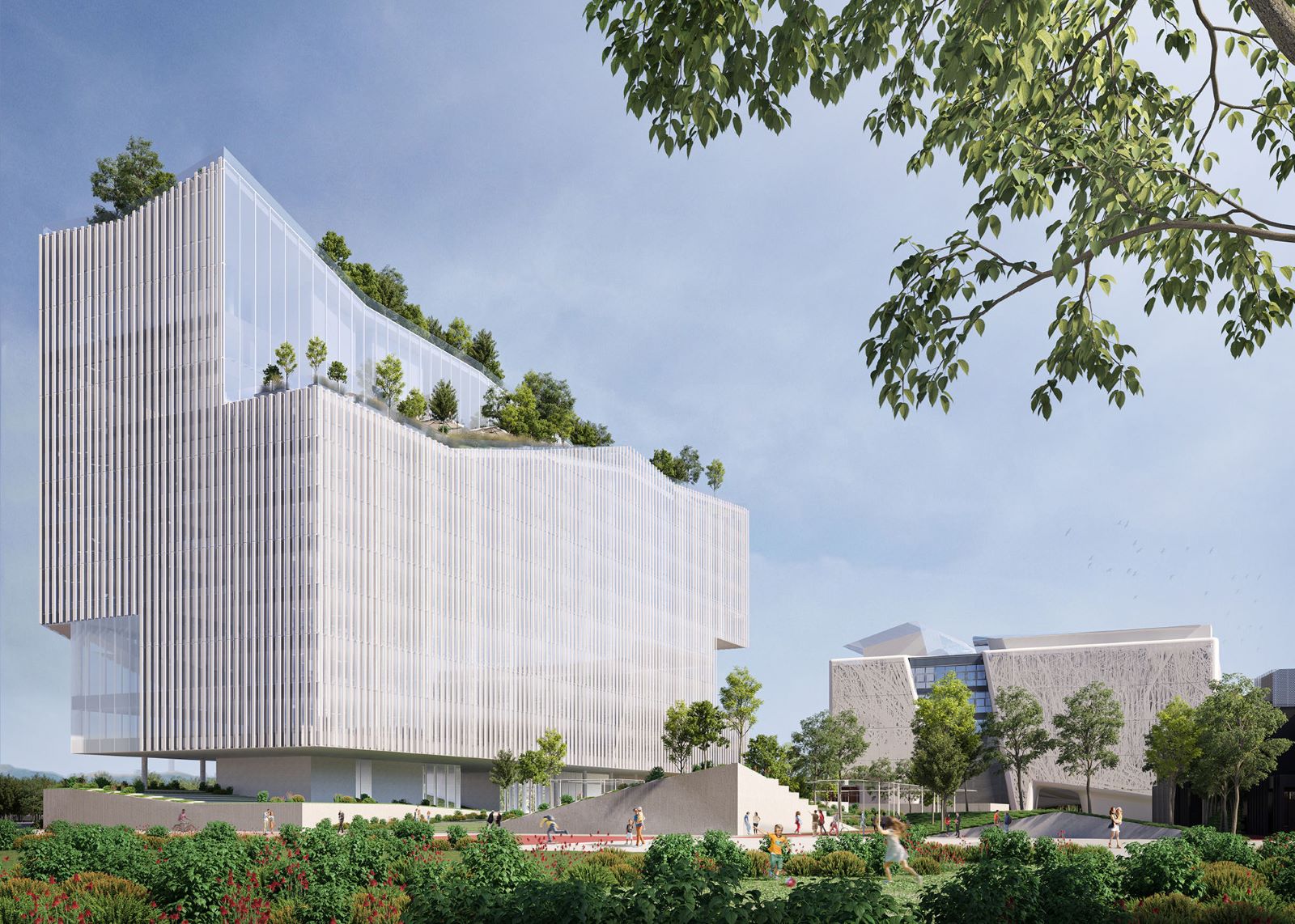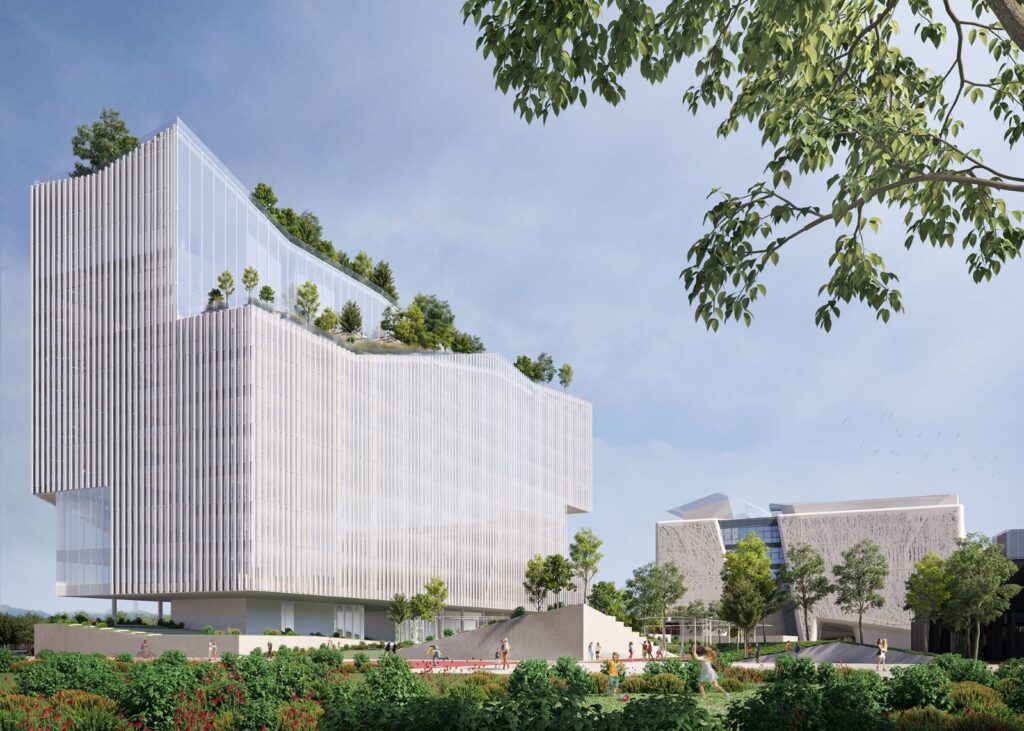 Firstly, at ground level, the parterre connects the Human Technopole Headquarters with the other buildings of the Campus, including Palazzo Italia; an artificial landscape of inclined planes suggests a distinction between the movement areas and the rest areas, the amphitheaters.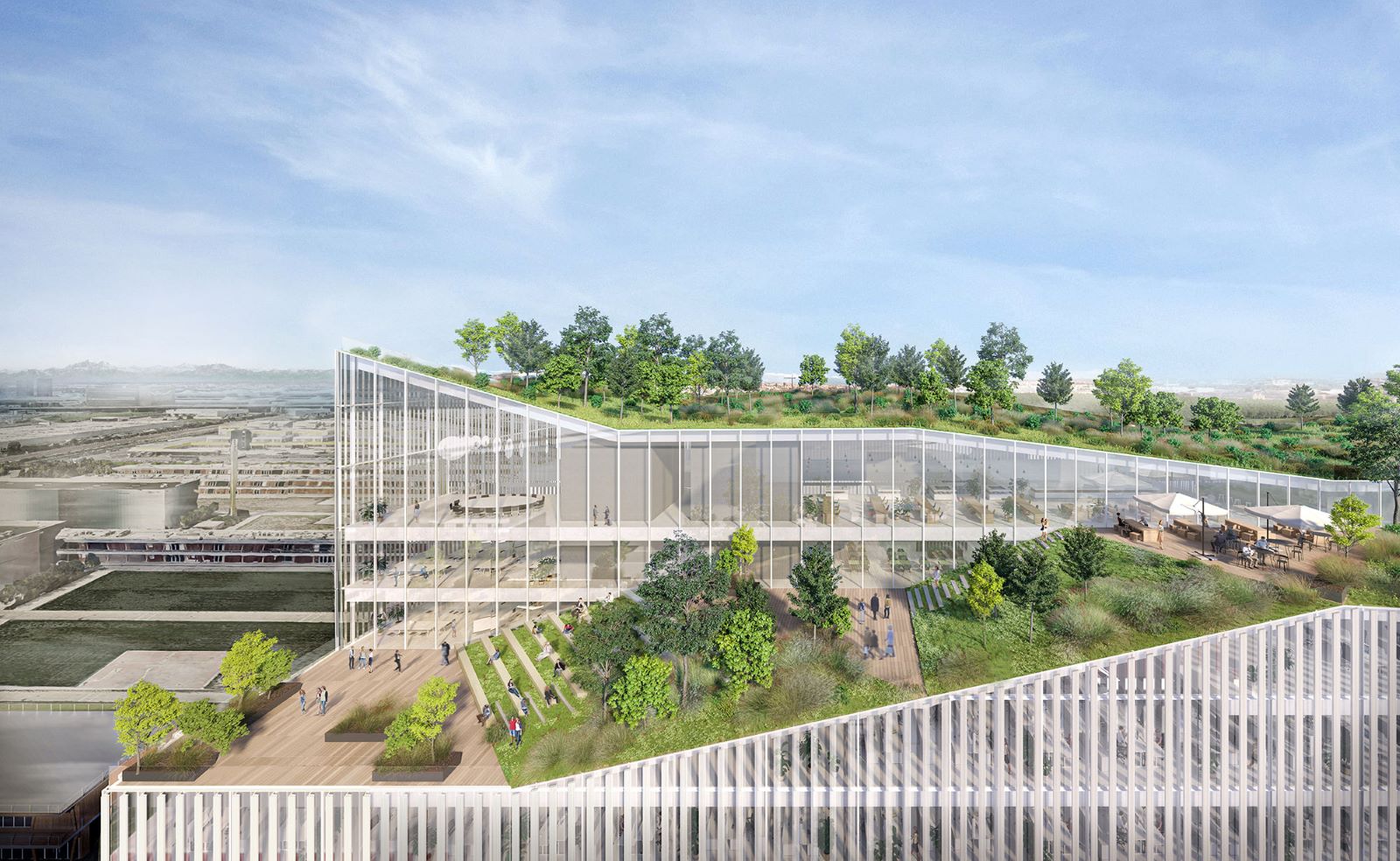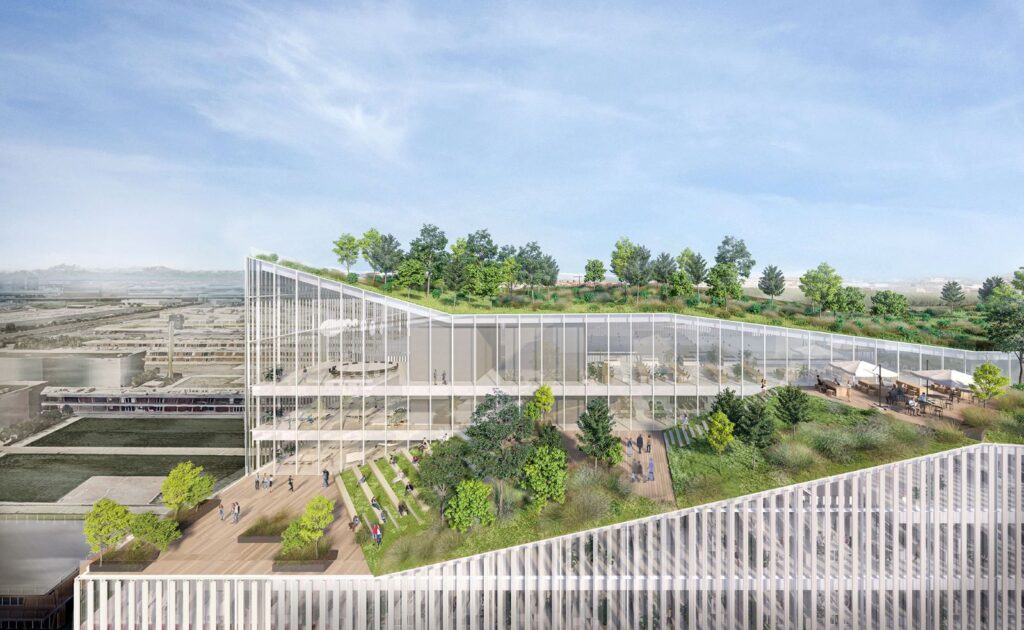 This open space, which in part also continues under the building, provides access directly to the fully glazed atrium, and from there to the covered plaza, the true heart of the Human Technopole Headquarters, crossed by a system of ramps and walkways that connect all the building levels and overlooked by all the offices and laboratories.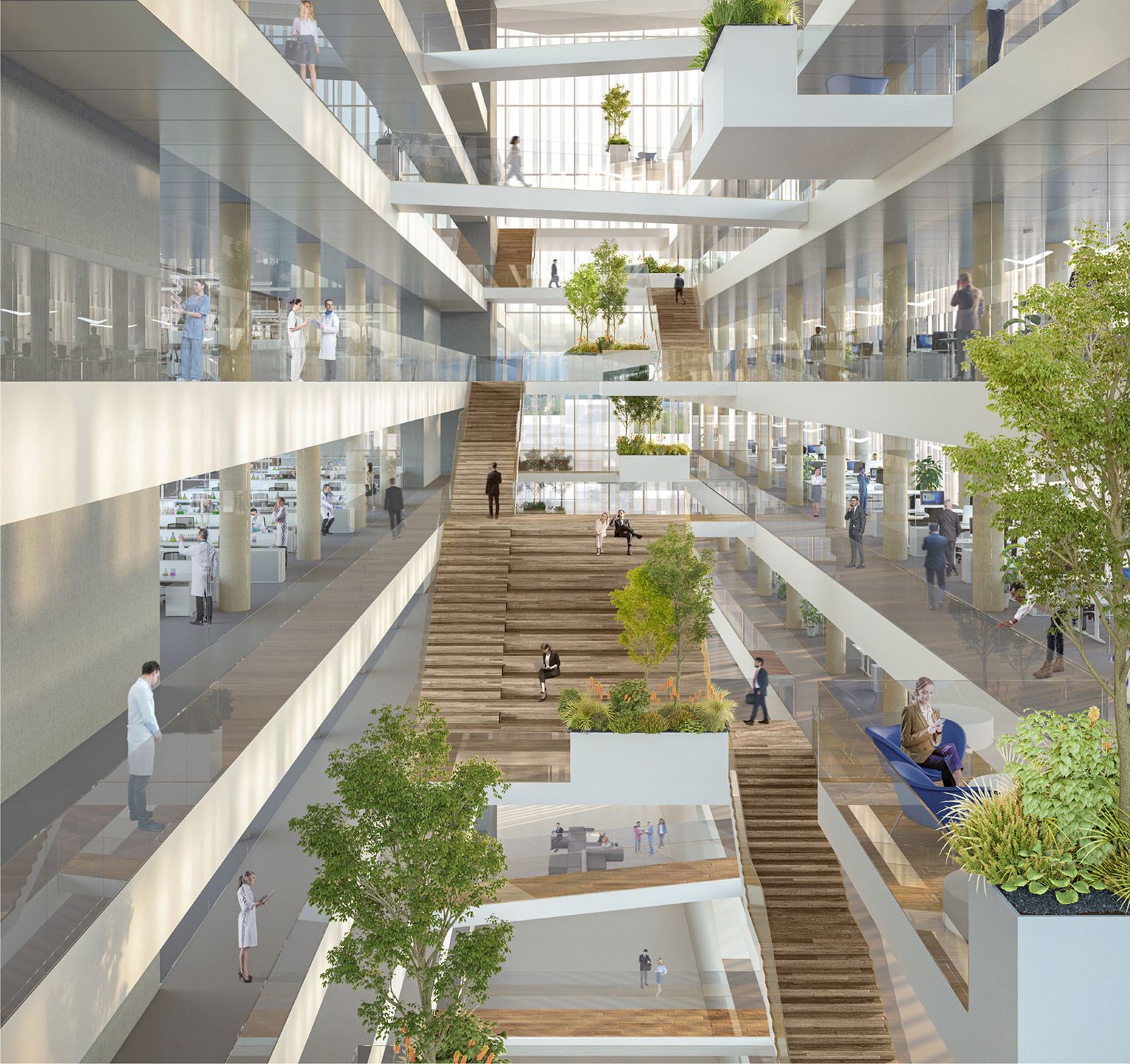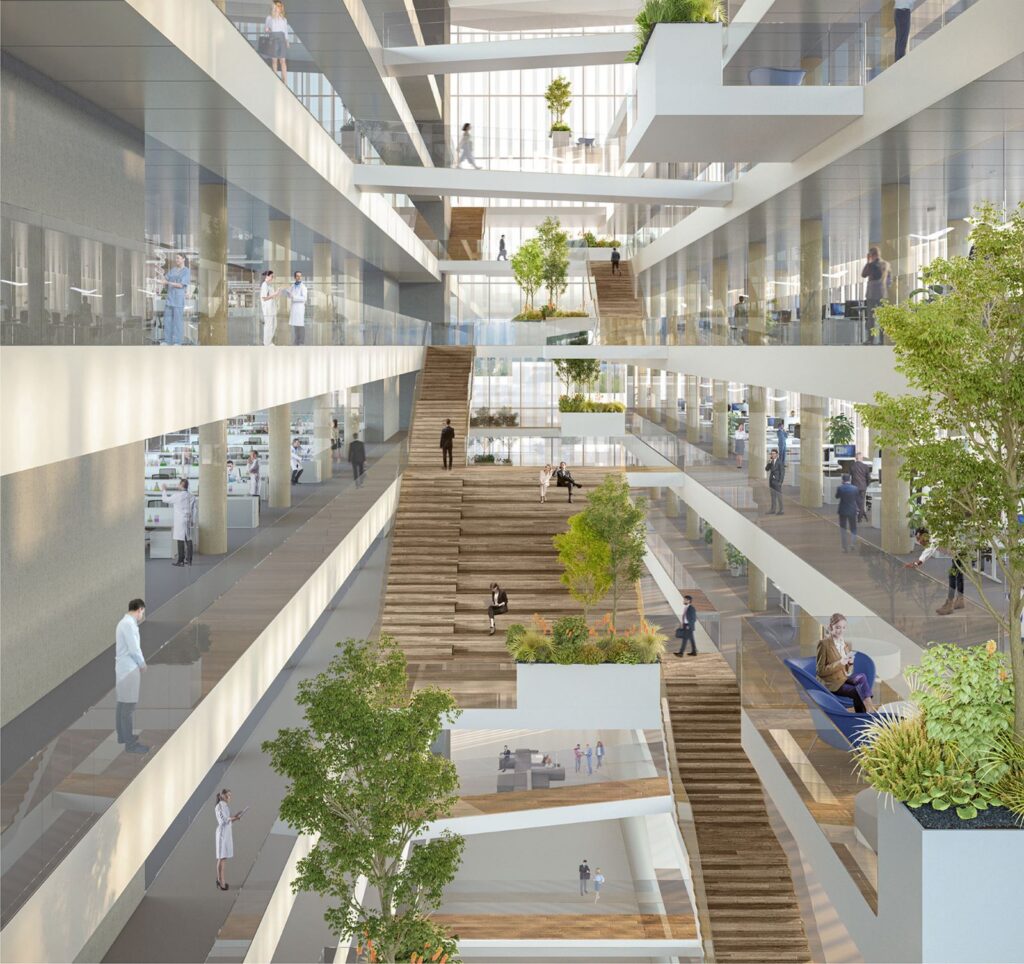 The roof garden is the natural complement to the covered plaza: here, the introverted "vertical campus" opens onto its surroundings and the city and is enhanced by the characteristic broken profile of its crown.
In addition, set around the backbone of these three public and collective spaces are the offices and laboratories of the complex, arranged in two distinct compact blocks, both parallel to the covered plaza.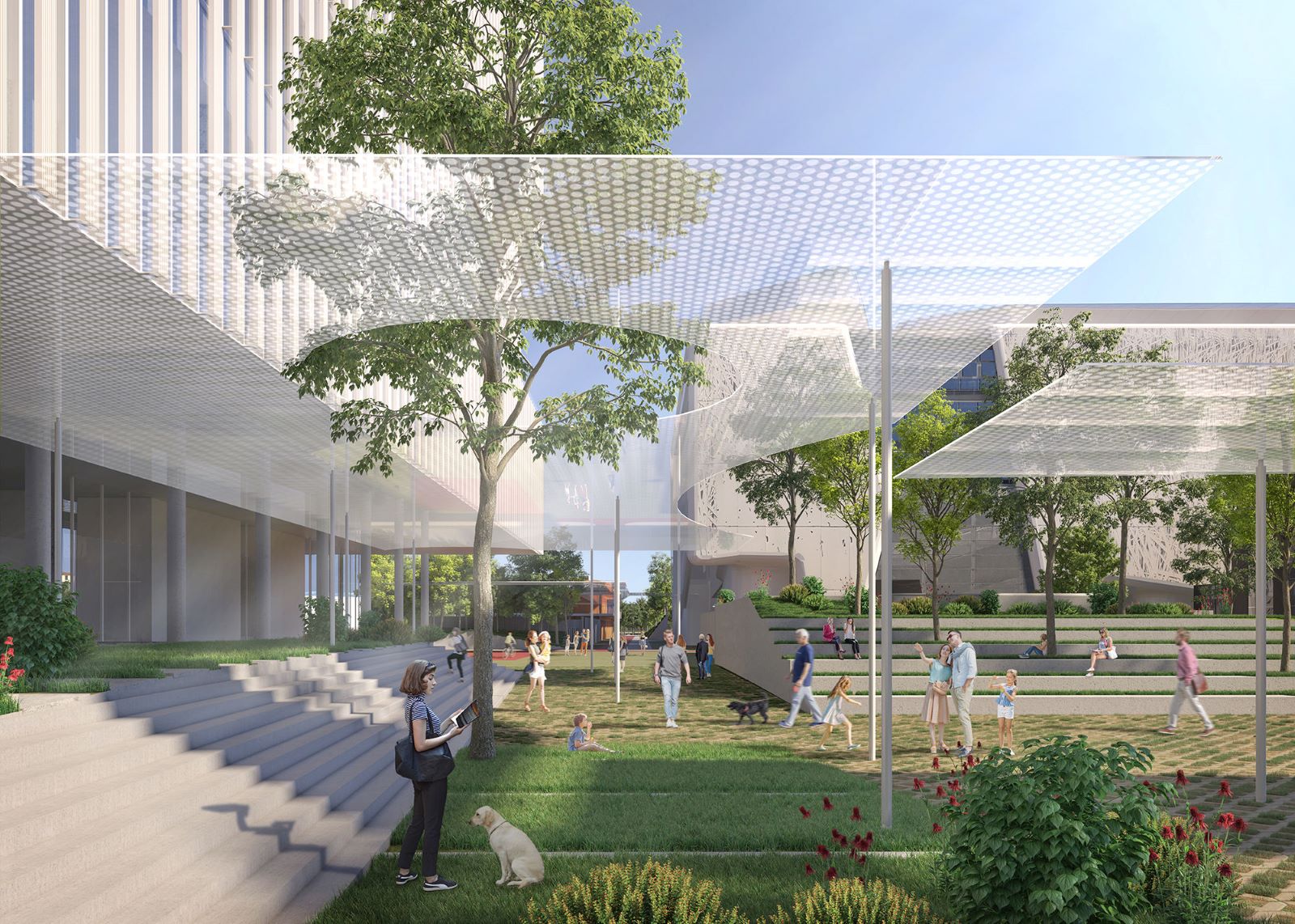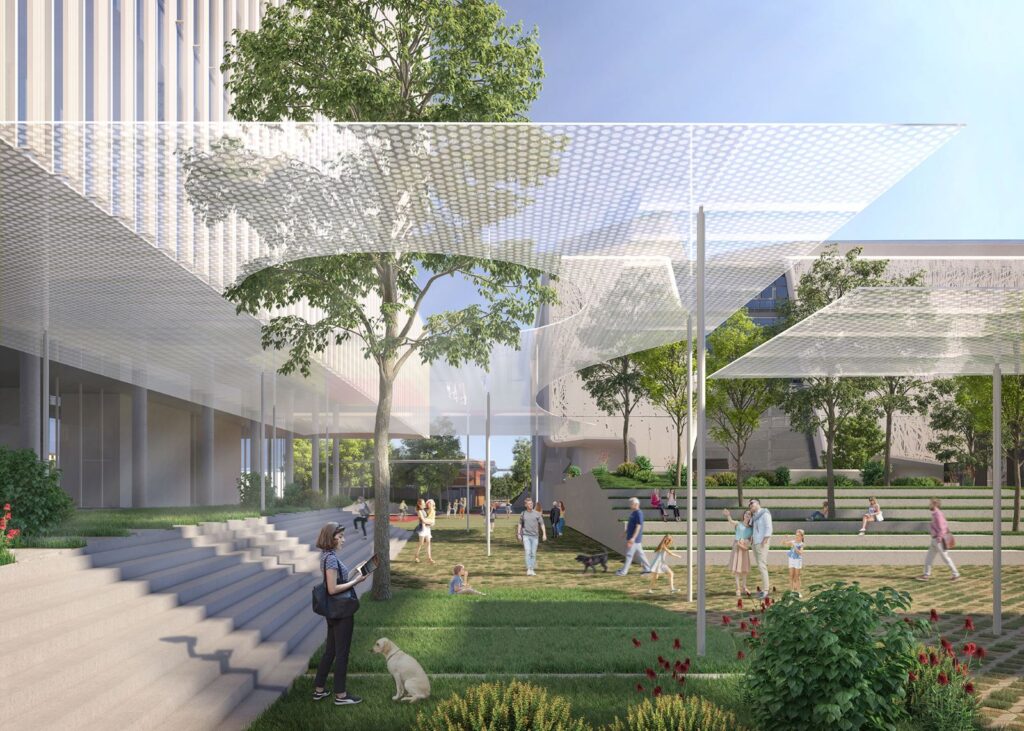 Finally, the Human Technopole Headquarters is conceived as a highly sustainable ecosystem: the greenery-covered areas at ground level and on the roof allow the correct management of rainwater, while the photovoltaic systems installed on the shelters on the ground floor, on the facade and on the roof contribute significantly to the building's energy needs; the angled sun shades along the façades calibrate the amount of sunlight entering in the different seasons of the year.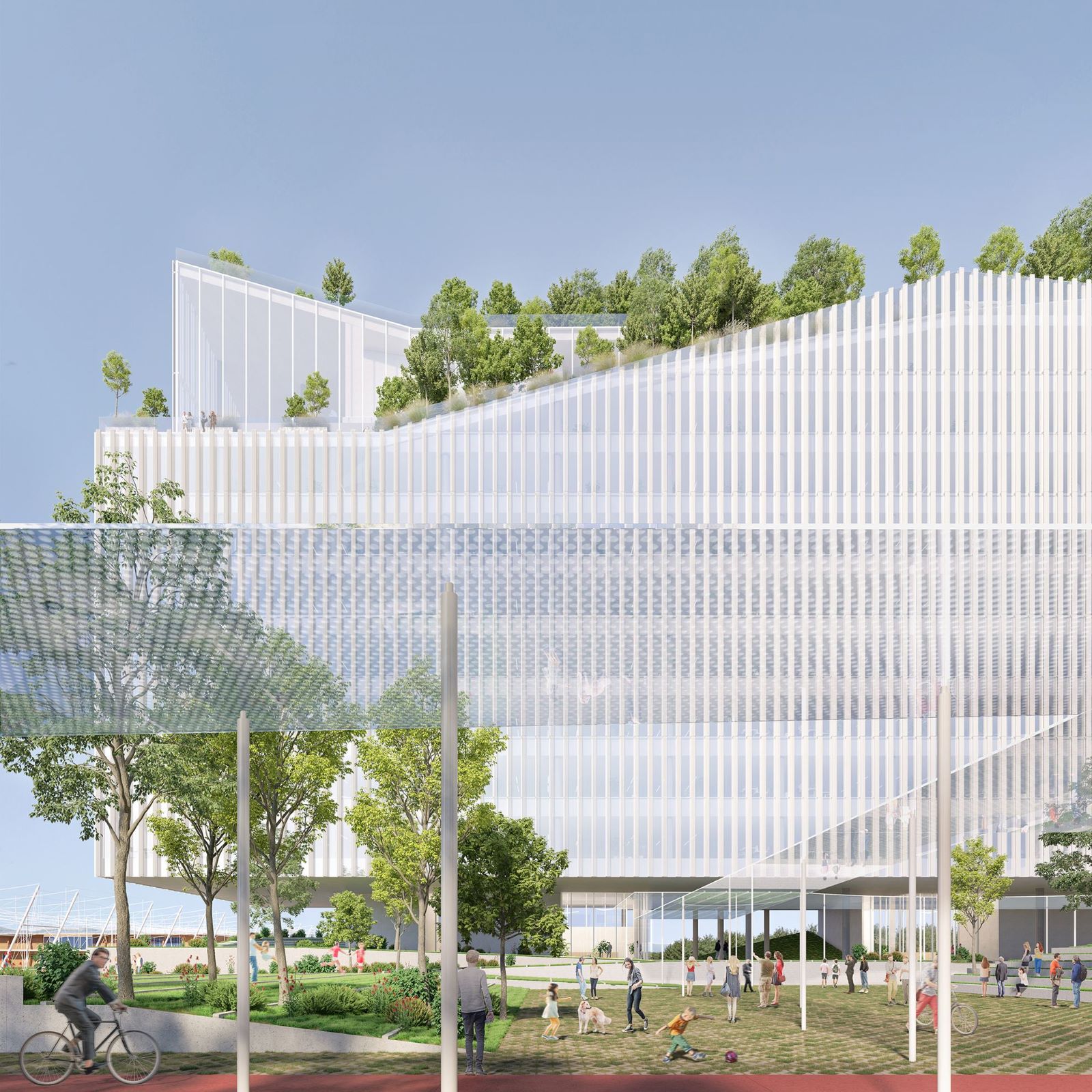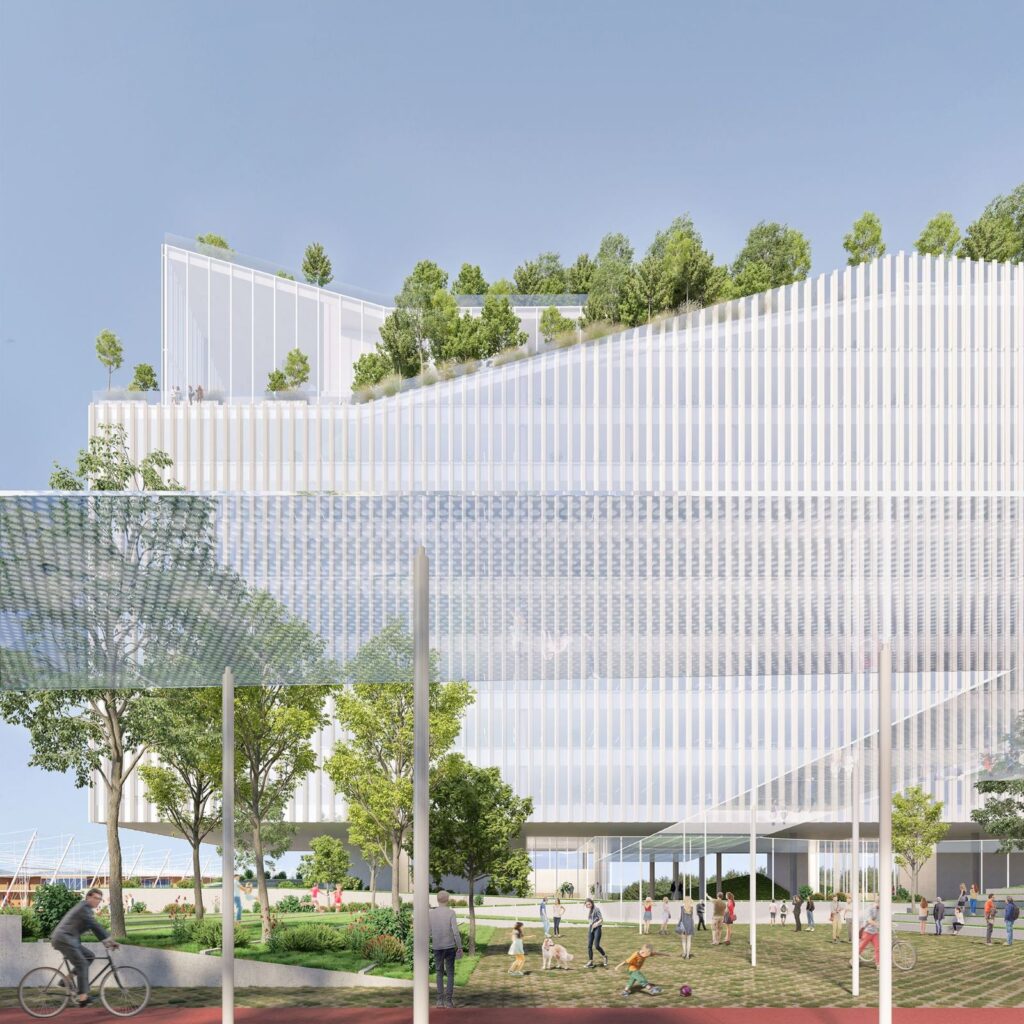 The result is an innovative project, which makes the Human Technopole Headquarters highly recognizable, a new architectural icon for the future MIND and the whole city.