Progetto CMR designs the new Department of Medical Area of the University of Udine
The University of Udine is listed among the thirty best young universities in the world, particularly for health subjects. Now the new headquarters of the Department of Medical Area, which will contain classrooms and laboratories, will be designed by Progetto CMR.
The building will house high-tech activities, will meet current seismic standards and will be at the forefront in terms of energy saving, plant engineering and safety in the workplace.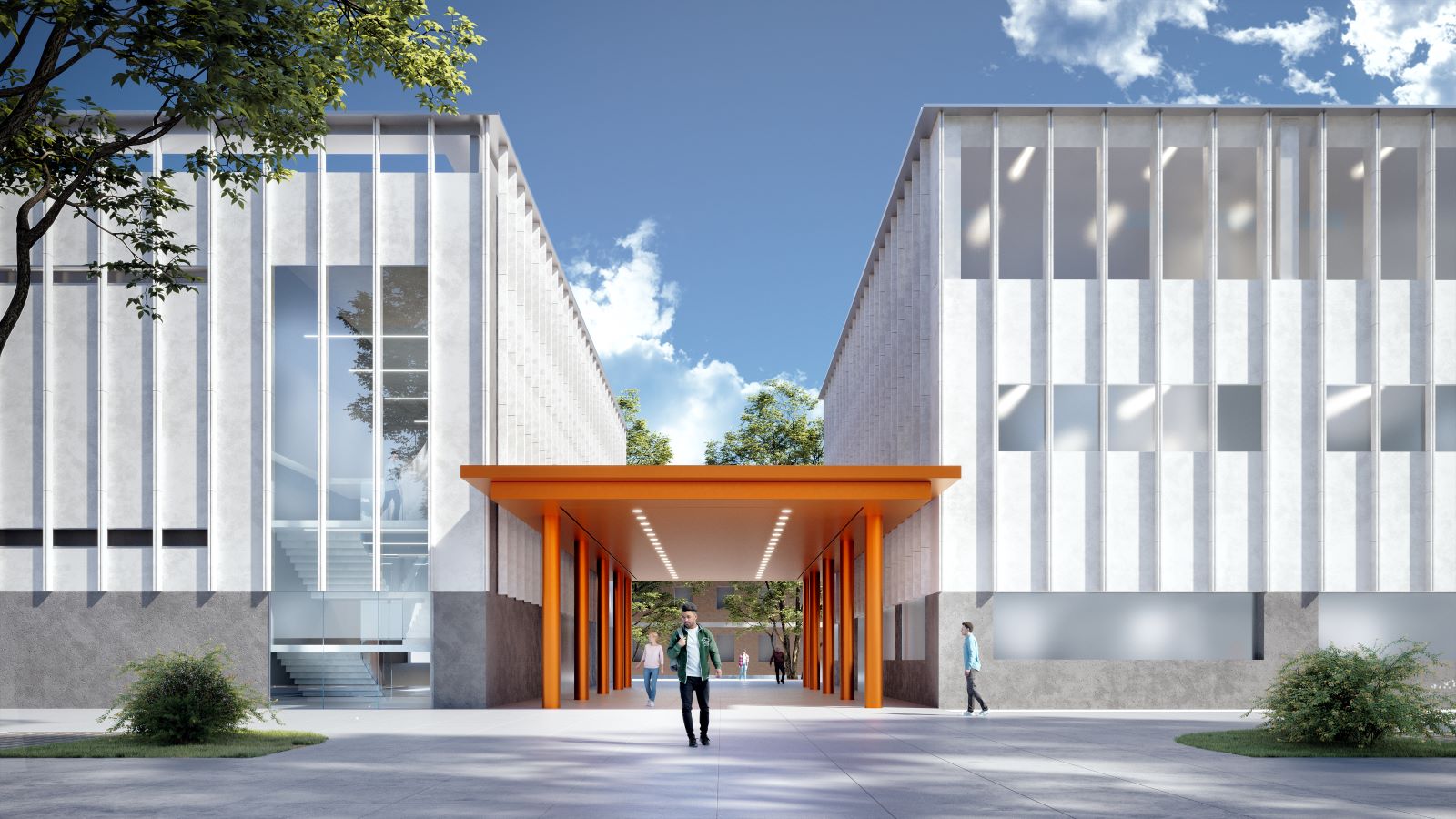 The new headquarters of the Department of Medical Area will rise on the area of the former convent of the Capuchin Friars in Kolbe Square in Udine and the building will be divided into two distinct volumes, one dedicated to classrooms and one to laboratories, and will also host the offices of the teachers that will overlook, following the courtyard plan of the top floor, a roof garden.
Based on the "inside-out" principle, the architecture has an essential design that enhances the prefabricated building elements and the rhythm of the openings; the access canopy and the external safety stairs complete the building from a functional point of view and characterize it in its compositional structure, through the use of color.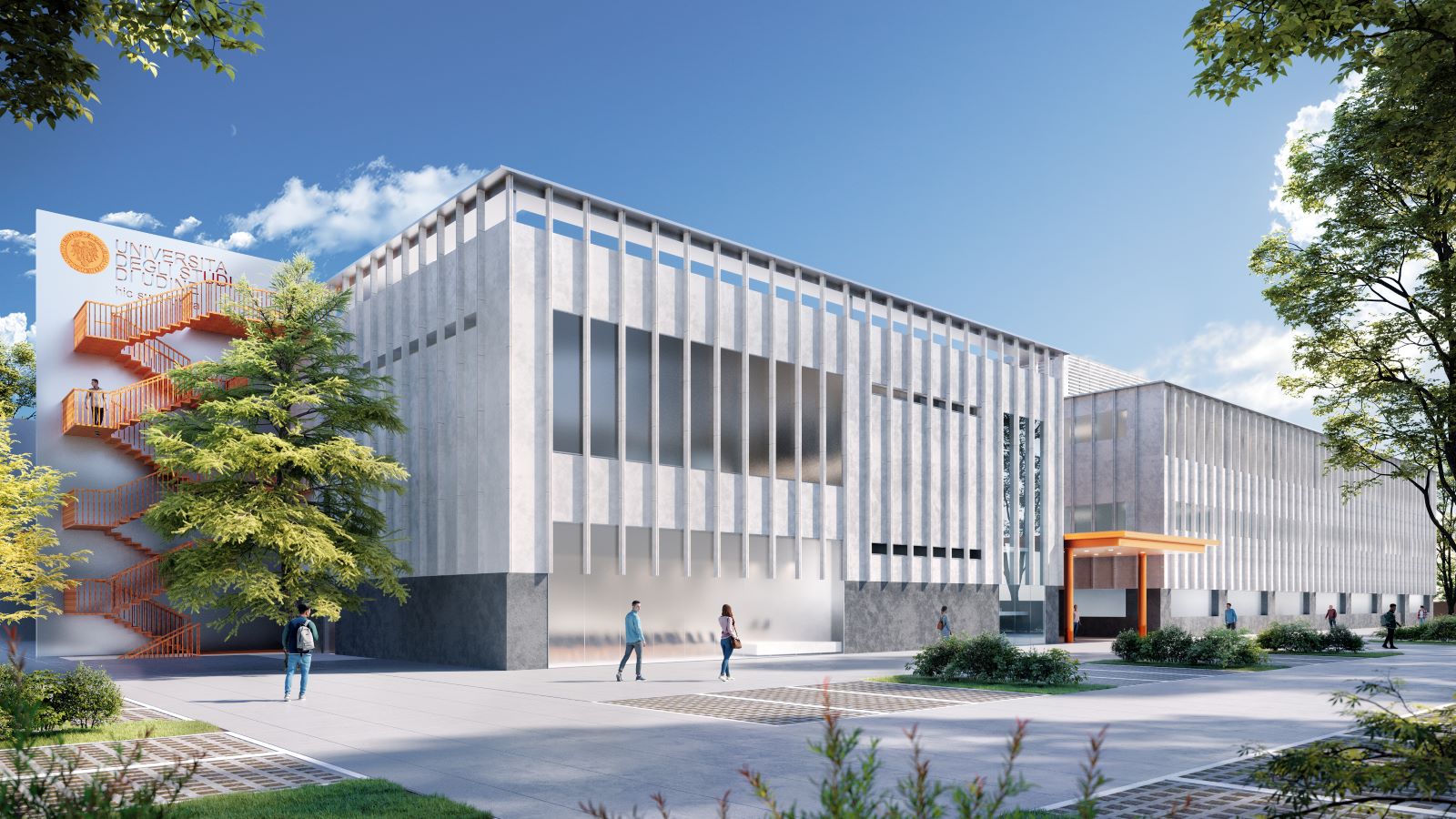 In compliance with the latest seismic regulations, there will be dissipators aimed at decreasing the transmission of seismic actions along the vertical development of the structure; moreover, the building will be LEED certified and the planimetric structure of the external arrangements will be designed to safeguard the existing trees.
Massimo Roj, CEO of Progetto CMR, explains:
"It is both challenging and exciting to work on these new spaces. On the one hand, we have to foresee the maximum technological performance of the building and the versatility of the spaces for the many educational and research activities that will take place here, both in presence and remotely. On the other, we work on the relationship with the city of Udine, which is transforming and improving to better accommodate young intelligences by supporting a virtuous development of this neighborhood."