Good food and good design. Sobremesa is the name of the new restaurant located within an ancient 18th century building in the Italian city of Palermo: studio didea has redesigned the space, which formerly was a leather goods shop, using a material palette of timber, marble, aluminium and plaster.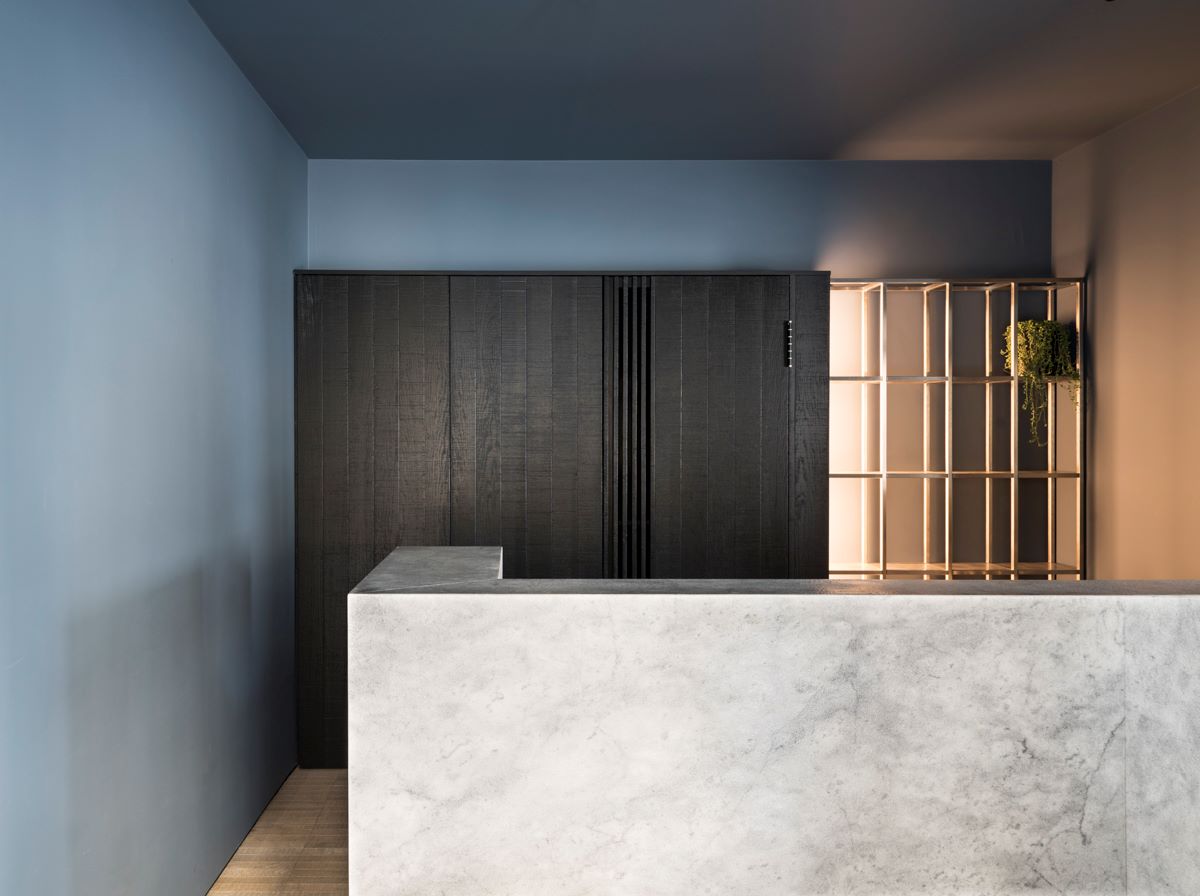 The existing shop was originally structured in three different units with an irregular ground floor plan, so the architects worked to unify the three separate elements and create a better flowing program to fit the new function.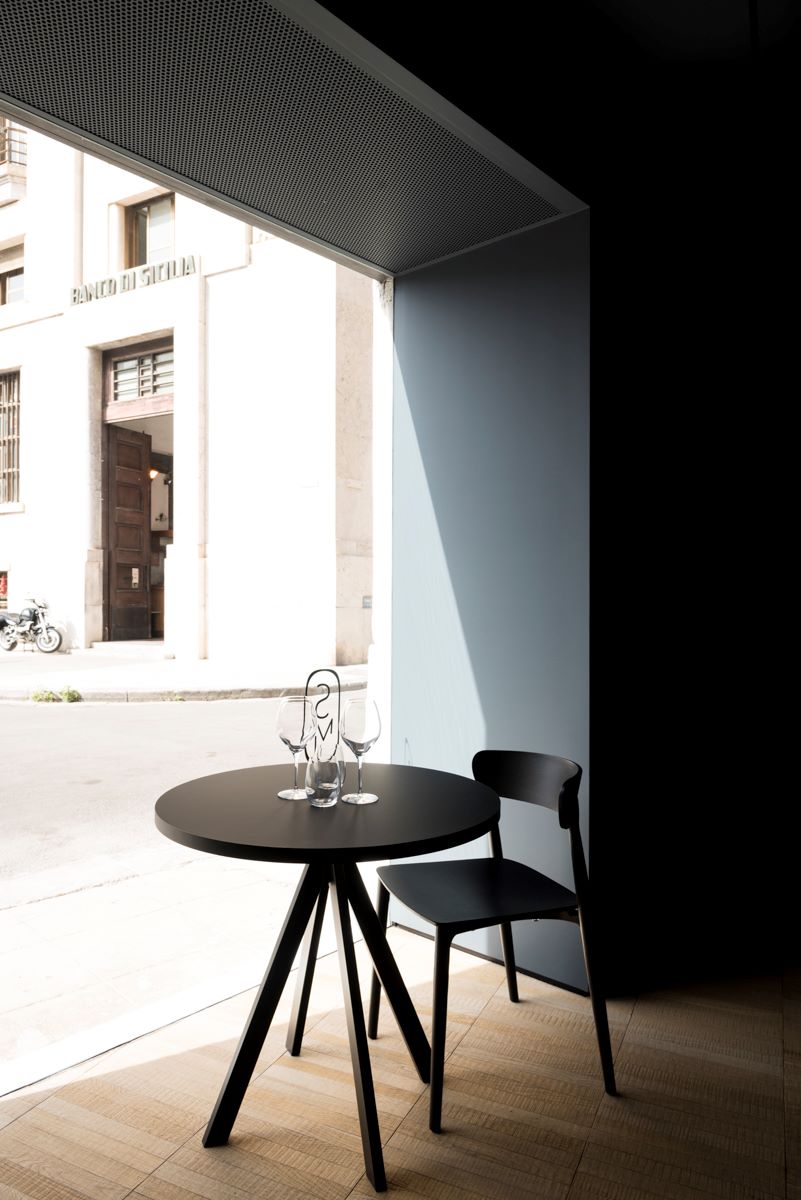 In addition, perspective and natural light are two fundamental elements of the project, which is characterised by the muted grey blue that adorns the walls and ceilings, creating an almost theatrical dining atmosphere.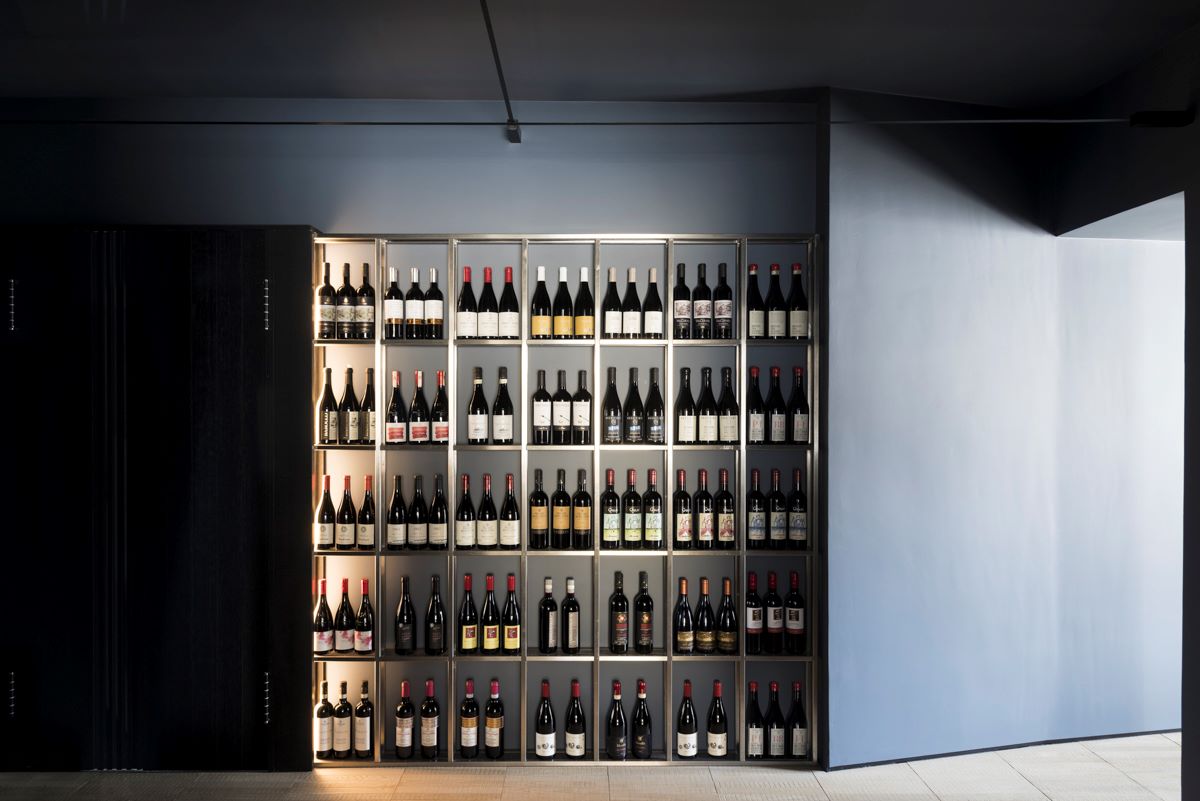 The space from one room to another is fluid, with wide openings framing outdoor views; upon entering, visitors are welcomed by a bush-hammered Carrara marble bar counter, contrasting with the smooth grey-blue walls.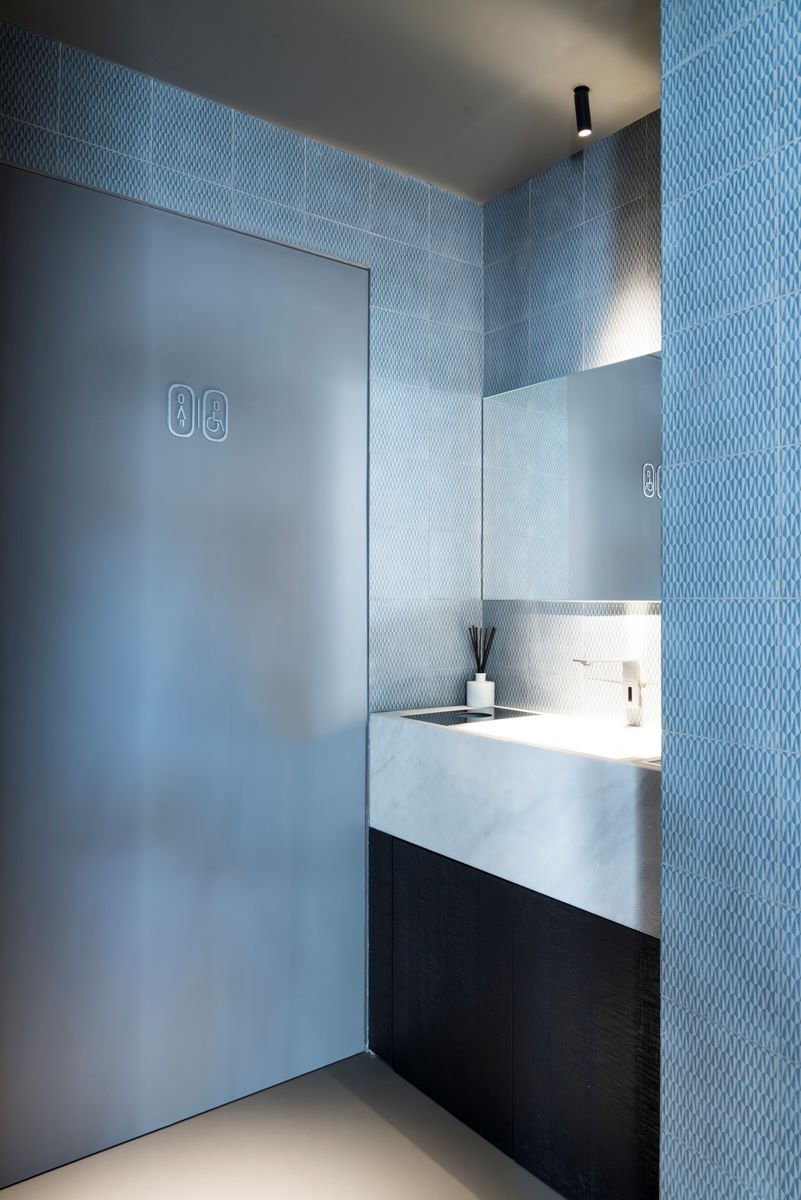 Oak parquet flooring runs through all the rooms, which are furnished by Pedrali black tables and chairs with a big custom made wine cellar as the main feature of the more exclusive central room: the shelves are backlit and make the bottles appear to come out of the steel and black-painted oak structure.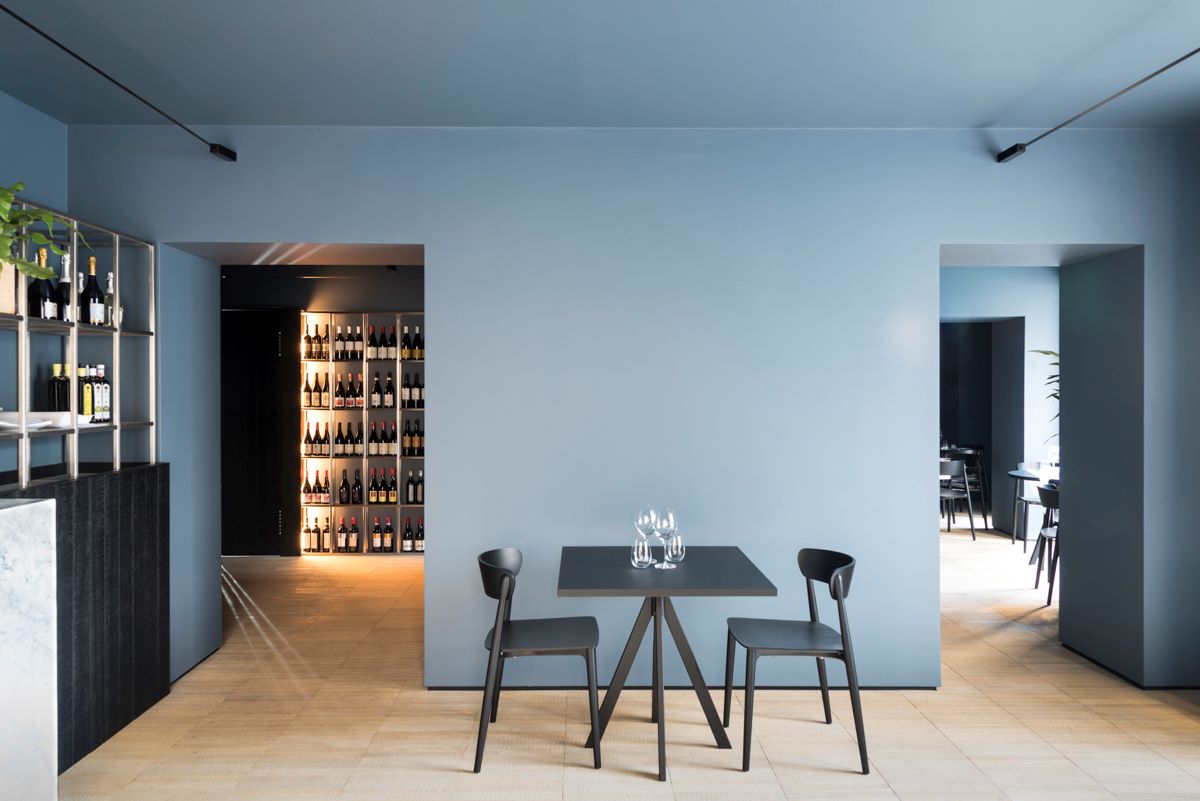 Finally, Flos spotlights are placed to create luminous cones on the tables and the same material palette is continued into the bathrooms, with Kerakoll gray resin, tiles Mutina and bushammered Carrara marble used for the washbasins.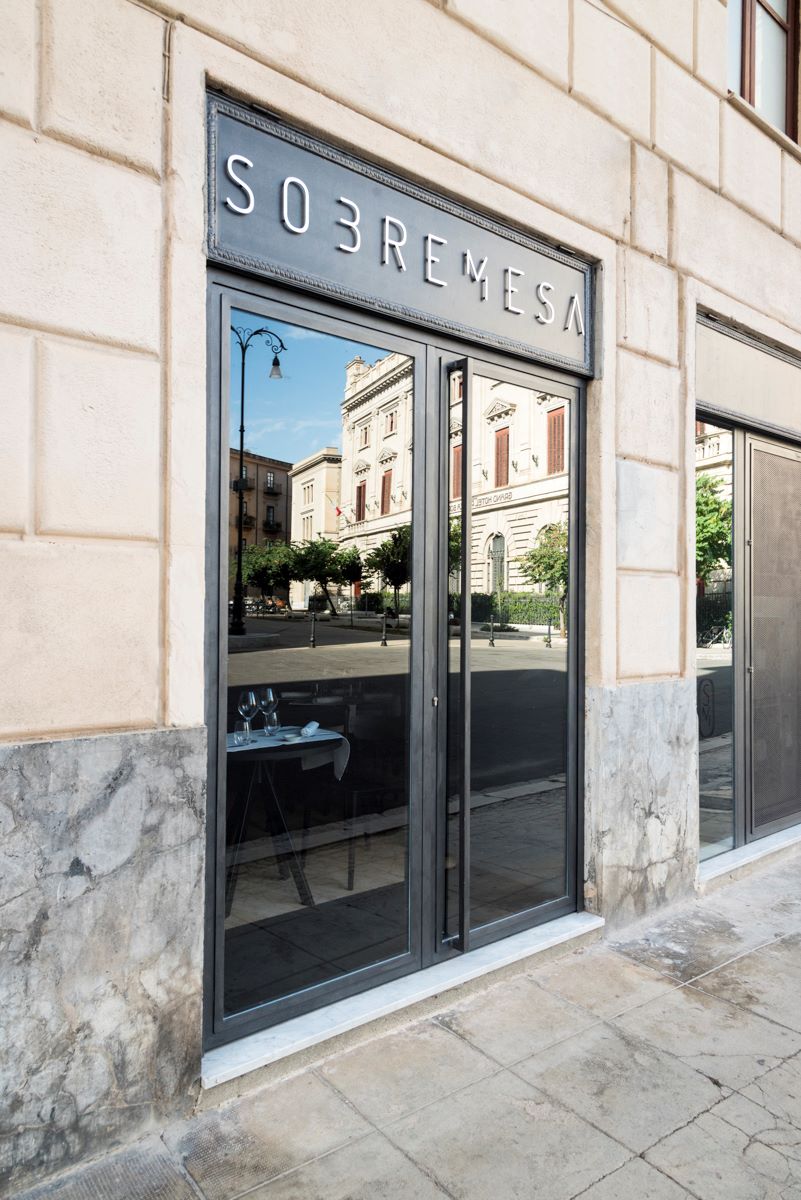 The quintessence of Italian taste.
Photography is by Nanni Culotta.