The majolica by Ceramica Francesco De Maio at the exhibition "Gio Ponti. Amare l'architettura"
Gio Ponti's iconic house, located on the eighth floor of the condominium in Via Dezza 49, Milan, and conceived to be his artistic manifesto, is the source of inspiration for the hand-made and decorated terracotta floor, under the evocative name "Via Dezza" by Ceramica Francesco De Maio.
"Special edition" majolica tiles in 25x25cm size, with yellow and white diagonal hand-decorated bands. It is exactly this immense expanse of colour – so beloved by the Milanese artist that it was installed in his apartment in Via Dezza – that is one of the main elements of the "Gio Ponti. Amare l'architettura" exhibition, scheduled at MAXXI Museum in Rome.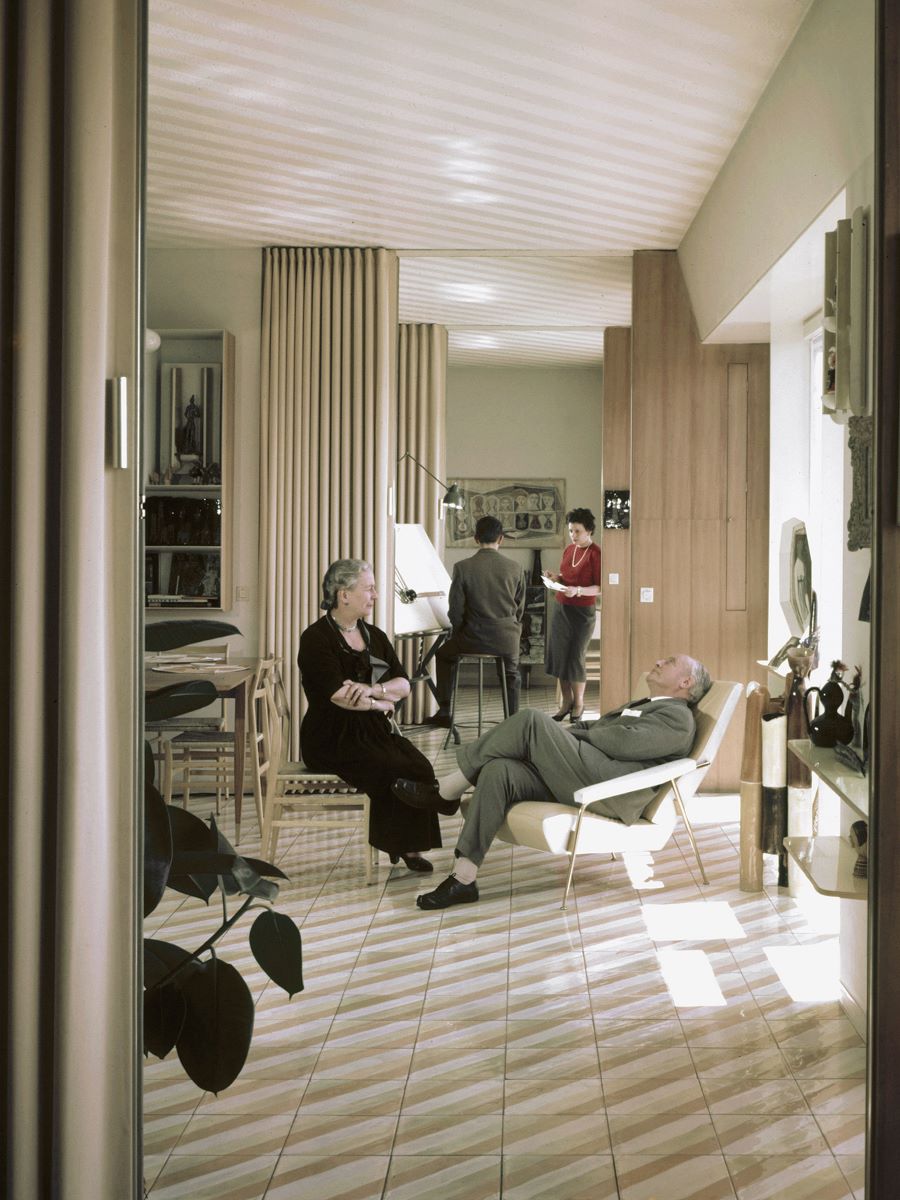 The exhibition, organized for the fortieth anniversary of his death, is curated by Maristella Casciato and Fulvio Irace with Margherita Guccione, Salvatore Licitra and Francesca Zanella and will be exhibited in the gallery 5 of the National Museum of Arts of the XXI Century until April 13th, 2020.
Made in collaboration with the CSAC of Parma and Gio Ponti Archives, the exhibition presents archival materials, models, photographs, books, magazines, and objects ranging from everyday use to housing solutions to the realization of complex projects such as the Pirelli skyscraper in Milan or the Cathedral of Taranto that allow the spectators to discover an excellent protagonist of Italian architecture, whose work has left important traces worldwide.
There is a very close link between Gio Ponti and the historic ceramics by Francesco De Maio, official sponsor of the artist's retrospective exhibition: excellence and emblem of the Italian creativity, Francesco De Maio is indeed world exclusive for the faithful reproduction of the 33 white and blue hand-decorated majolica tiles, with the same enamels, supports and colours, designed by Gio Ponti for the Hotel Parco dei Principi in Sorrento between 1960 and 1962 in the name of continuity of the ceramic tradition between past, present and future; in February 2017, these tiles were also presented at the exhibition "Gio Ponti. L'Infinito Blu " in the La Triennale picture gallery, in Milan.
Patrizia Famiglietti, art director of Ceramica Francesco De Maio explains:
"We are proud to support this important Italian retrospective "Gio Ponti. Amare l'architettura" at MAXXI Museum in Rome and we are proud to have been chosen by Ponti's heirs to build the prestigious floor of Via Dezza, so beloved by Gio Ponti. A 60sqm floor of hand-made and decorated terracotta tiles made in a special edition for the occasion, thus continuing this important ceramic research in collaboration with the Gio Ponti Archives, to make it even more faithful to the unique 1957 piece found by Salvatore and Anna Licitra and realized at the time by the artist Fausto Melotti for Gio Ponti's house in Via Dezza, in Milan".