The new McDonald's by Paola Navone in Paris
McDonald's changes its look in Paris. You must forget the typical red and yellow style because the Italian architect and designer Paola Navone has recently refurbished one of the oldest McDonald's restaurants in the city, inaugurated in 1989 in the 5th district.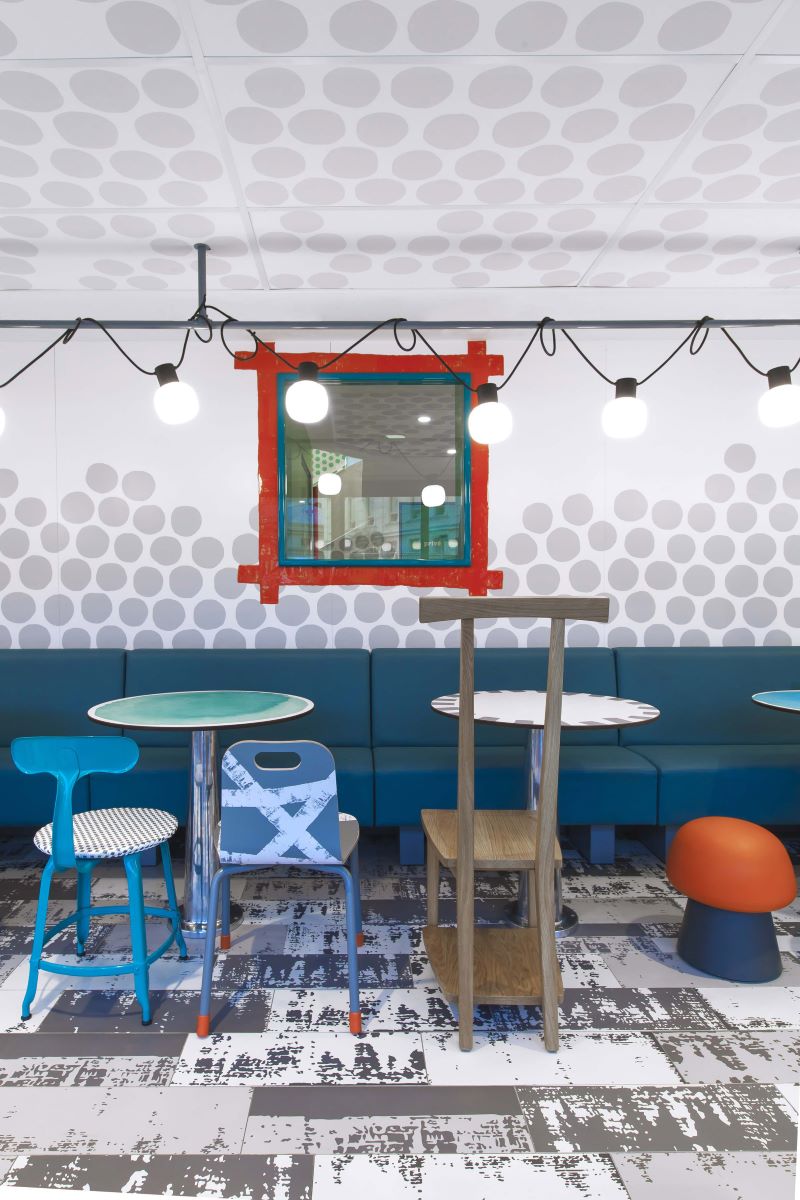 According to Navone, the new restaurant aims to reproduce the warm atmosphere of a house where all rooms are unique and the colours of the furniture convey good vibes, so the environment is contemporary and feel-good thanks to the choice of bright hues and playful patterns.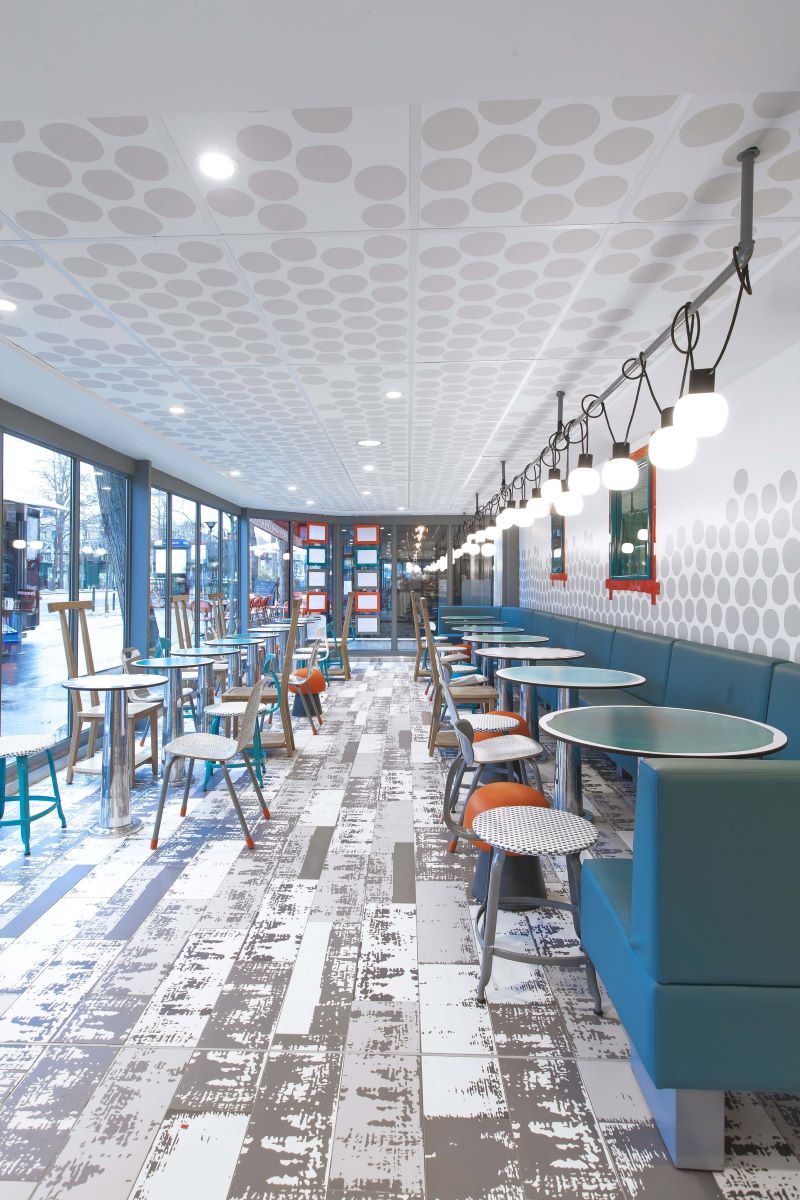 To create a crafty aesthetic the white, bright box of the new McDonald's restaurant has been enhanced through shades ranging from white to grey, aquatic hues and different textures; in addition, the details are very sophisticated: unique chairs allow everyone to choose their own, tables' patterns recall those of carpets and surfaces painted in watercolor textures seem as if they were hand-painted.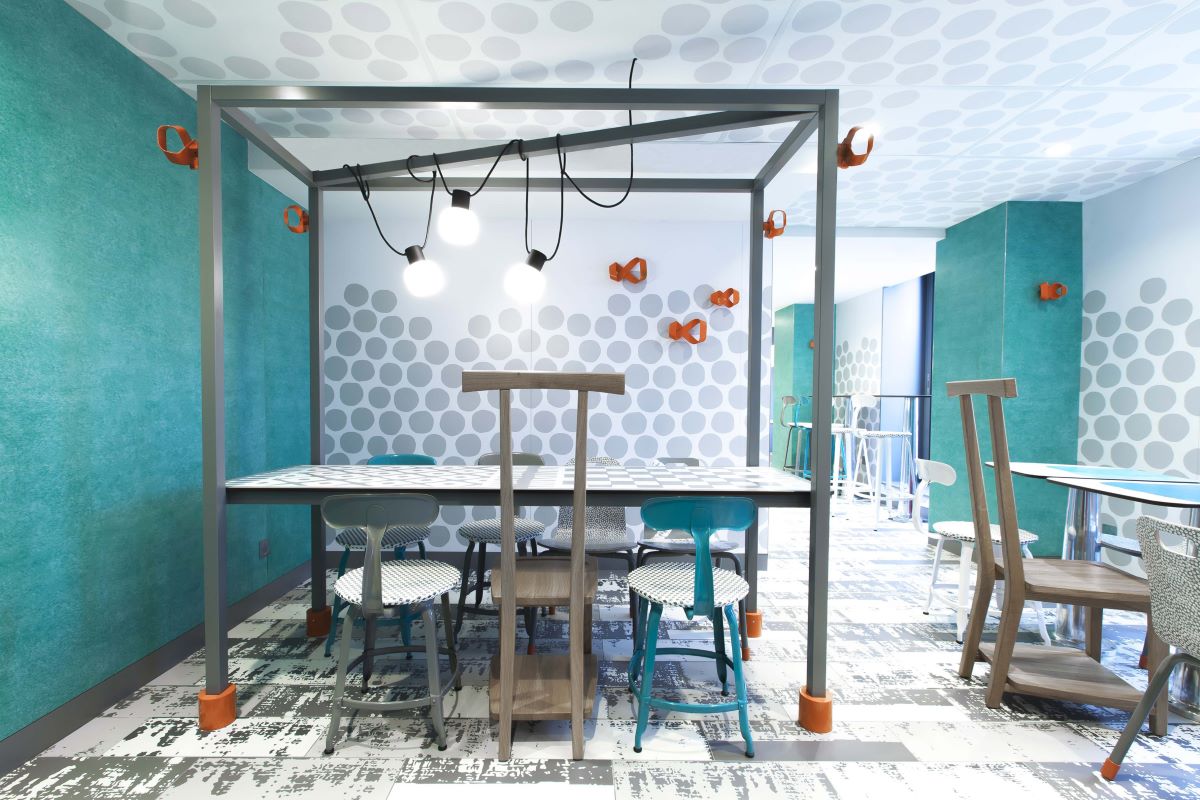 In conclusion, Paola Navone has designed a place where imperfect, artisanal style perfectly combines with the high technical performance to create a very special McDonald's version.
Photography is by Sylvie Becquet.