The restyling of MoMA: glass and steel for the new entrance by Frener & Reifer
There is a touch of Italy in the recent restyling of the famous Museum of Modern Art in New York (MoMA), recently reopened to the public with larger exhibition areas, improved aesthetics and accessibility thanks to the renovation signed by Diller Scofidio + Renfro studio.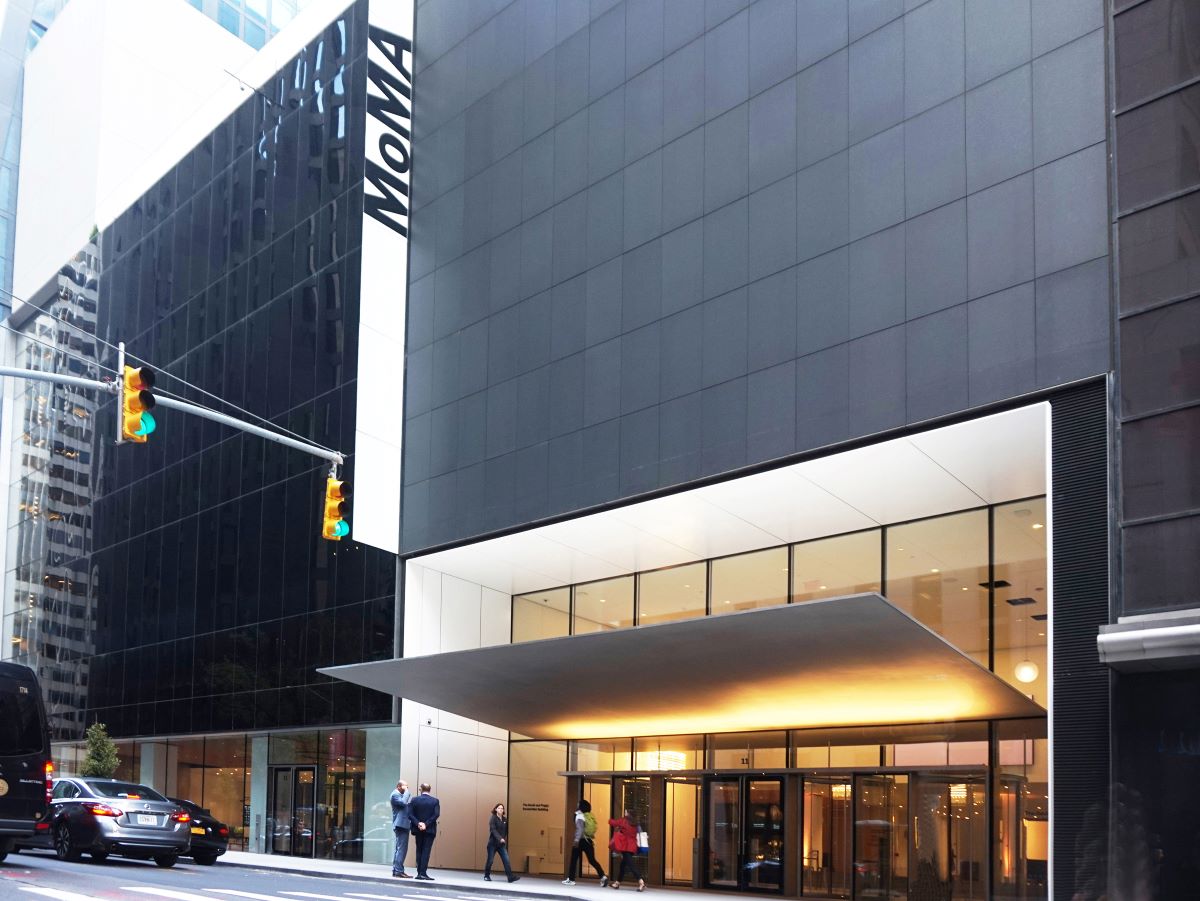 Italian company Frener & Reifer is a world leader in the production of particularly complex custom-made façades and supported the designers of the Diller Scofidio + Renfro studio in the redevelopment work at the front of the museum on 53rd Street, and in the entrance spaces that needed to be expanded and enhanced.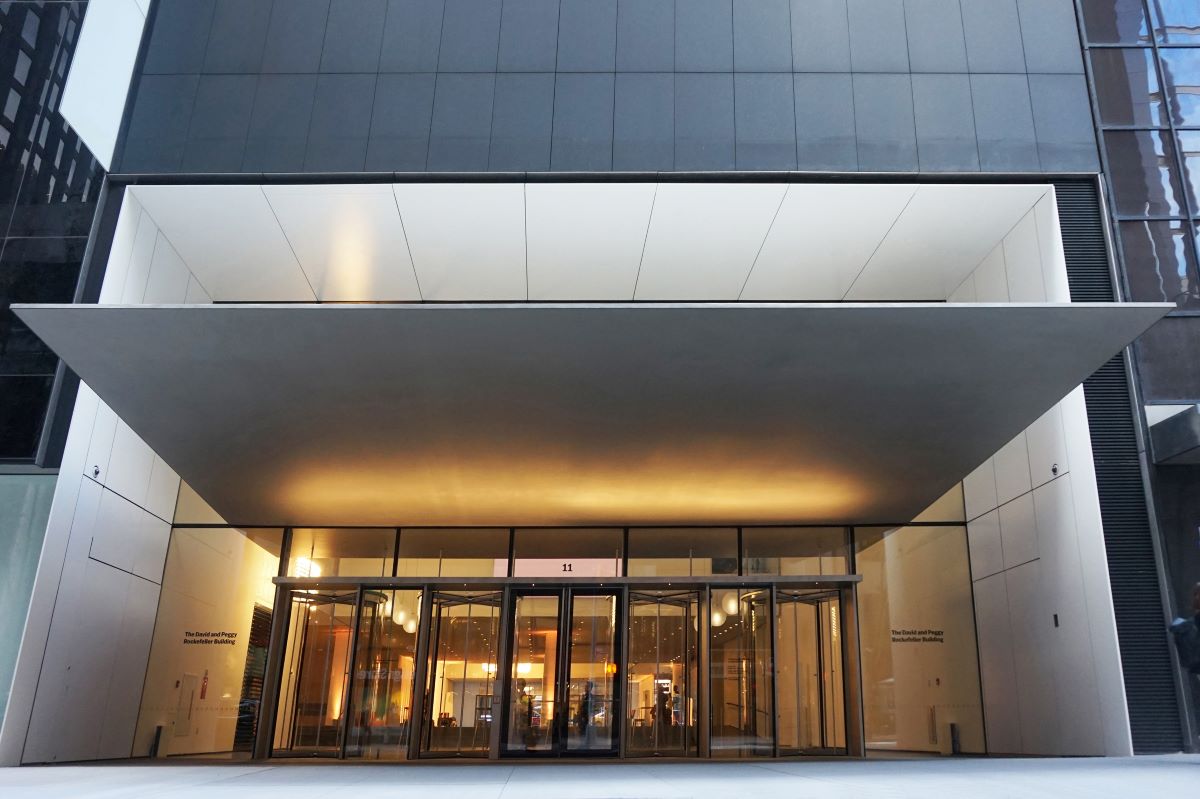 The work involved the design, construction and installation of over 1800 square metres of structures, varying in type and materials, giving a new face to MoMA and new light and breadth to the interior of this famous cultural institution.
The contribution of Frener & Reifer first of all involved the new entrance, consisting of an 8-metre-high glazed façade, onto which four large revolving doors and a double door would open, as well as a spectacular canopy that is unique in the world (an 'eye catcher' with a steel cantilever of 130 square metres weighing almost 50 tons, suspended and anchored using steel cables, and requiring sophisticated construction and assembly techniques.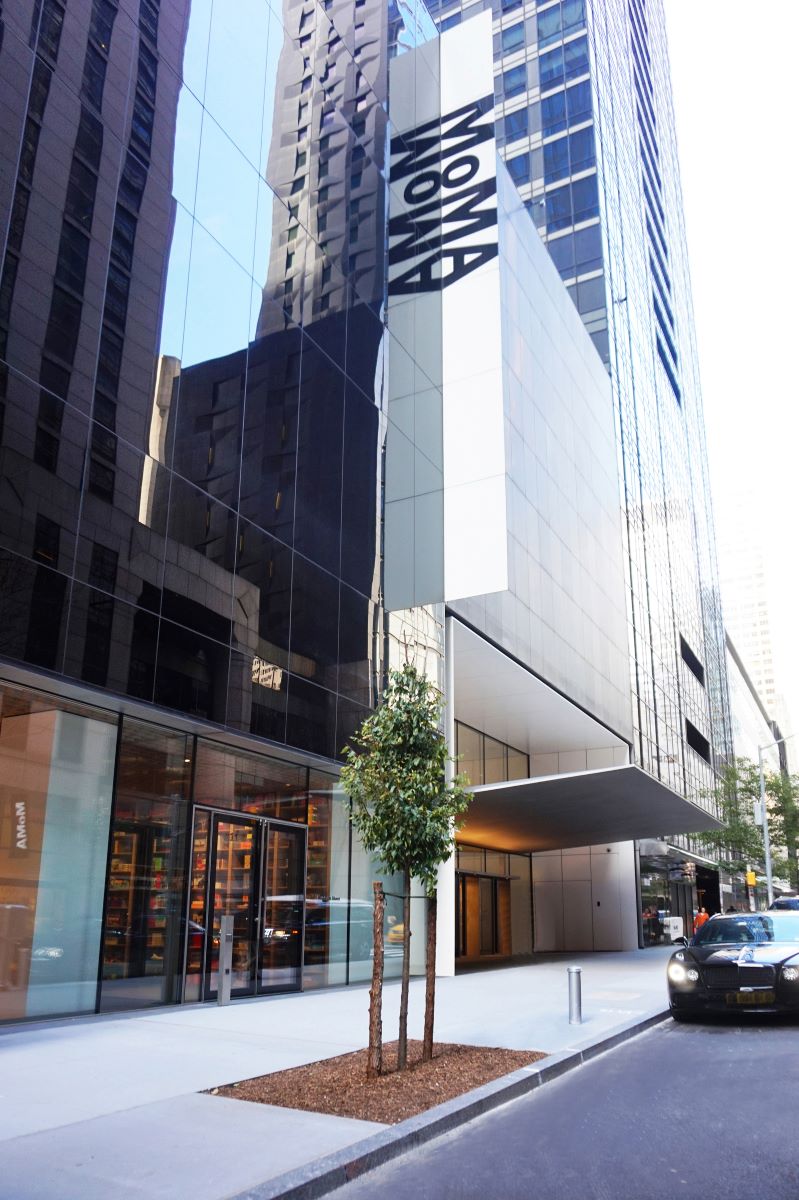 In addition to the entrance, other glass structures created by Frener & Reifer using different construction solutions contribute to the design of the new façade of the museum, as well as the lighting of the interior spaces. In particular:
– the ground floor window offers a view of and direct access to the museum shop. The special "accordion" doors make it possible to showcase sizeable exhibits;
– the wide façade that covers and illuminates the new exhibition spaces has an external layer that is supported by a system of tie rods, and an internal one that incorporates a special steel mesh, guaranteeing proper acoustic insulation;
– the finishes to the staircase body are also made of large glazed elements anchored on the sides only;
– the glazing and balustrade of the new terrace are accessible to the public on the sixth floor.
The work is rounded off with almost 600 square metres of special aluminium sheets from the 6th to the 10th floor.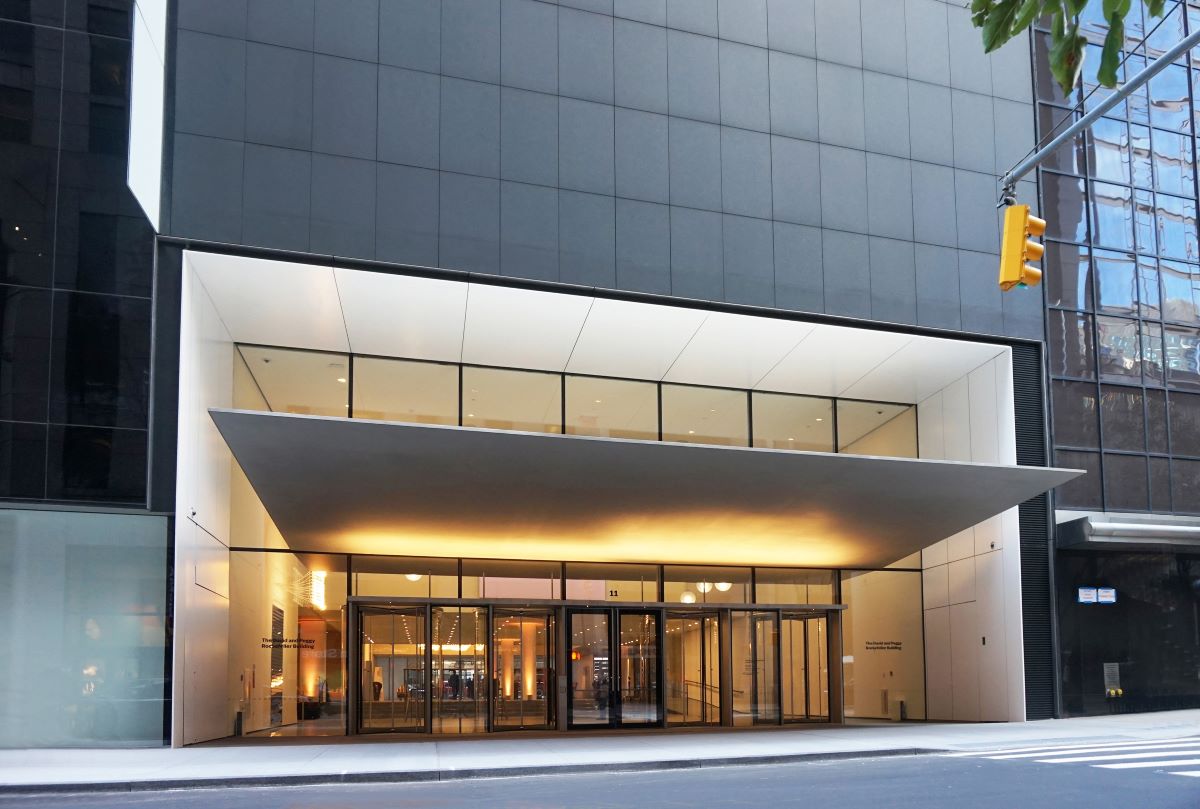 It was a complex project for F&R, which won the challenge of having to design various types of façades made using different technologies and materials. Christian Ciliberto, CEO of Frener & Reifer, said:
"We are proud to have participated in such a significant project, from both a visibility and an innovation perspective. One of the museum's goals was to offer visitors the experience of a warmer and more engaging welcome. The Diller Scofidio + Renfro studio helped us achieve just that. We started working on it in 2016, two years before construction began. It was really exciting to see the public bring life to the entrance and windows of the new façade on opening day."