The Watch Club by Dimorestudio in London
Located on the first floor of a listed building in Mayfair, in the heart of London, the new showroom of The Watch Club (the leading British dealer of vintage watches and timepieces) has been recently designed by the Italian designers of Dimorestudio, who have organised the 130 sqm space in five main rooms: Studio, Atelier, Office, VIP Lounge and Executive Office.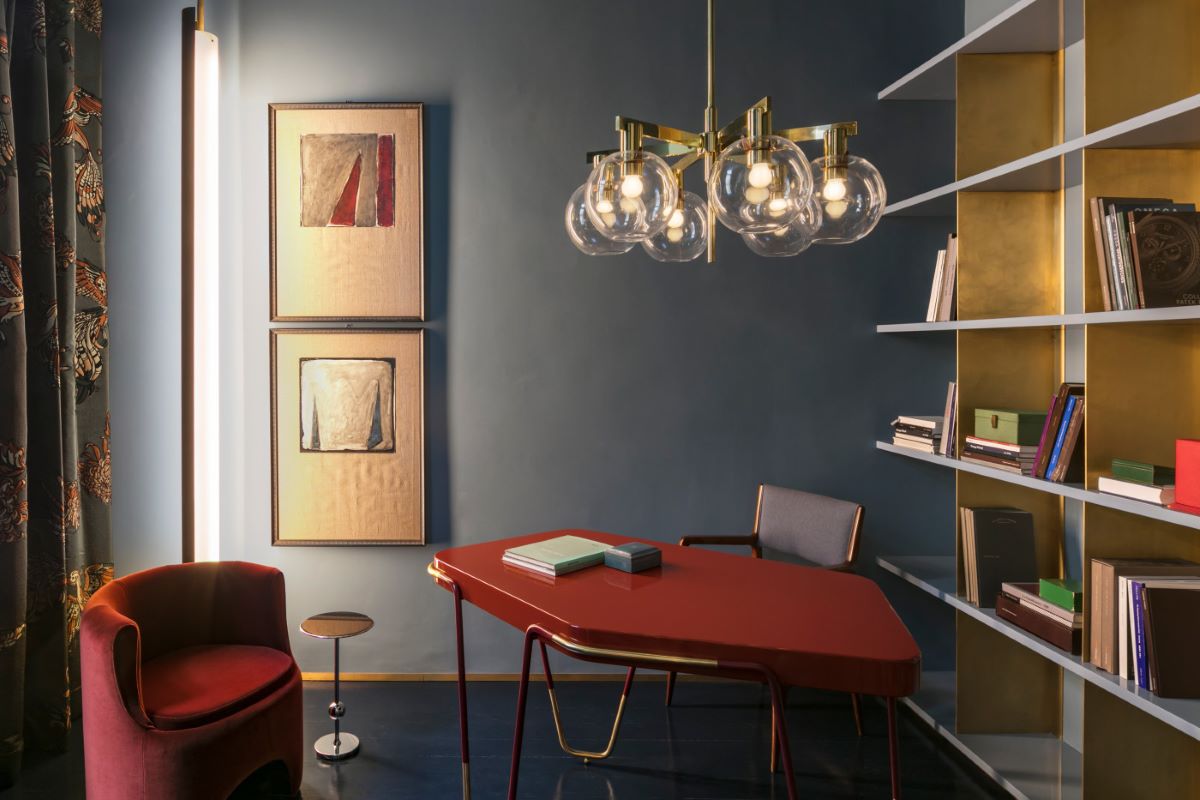 The Studio is used as a shooting room and is furnished with light blue curtains, historical pieces and others sourced from the Dimoremilano Progetto Non Finito collection by Dimorestudio.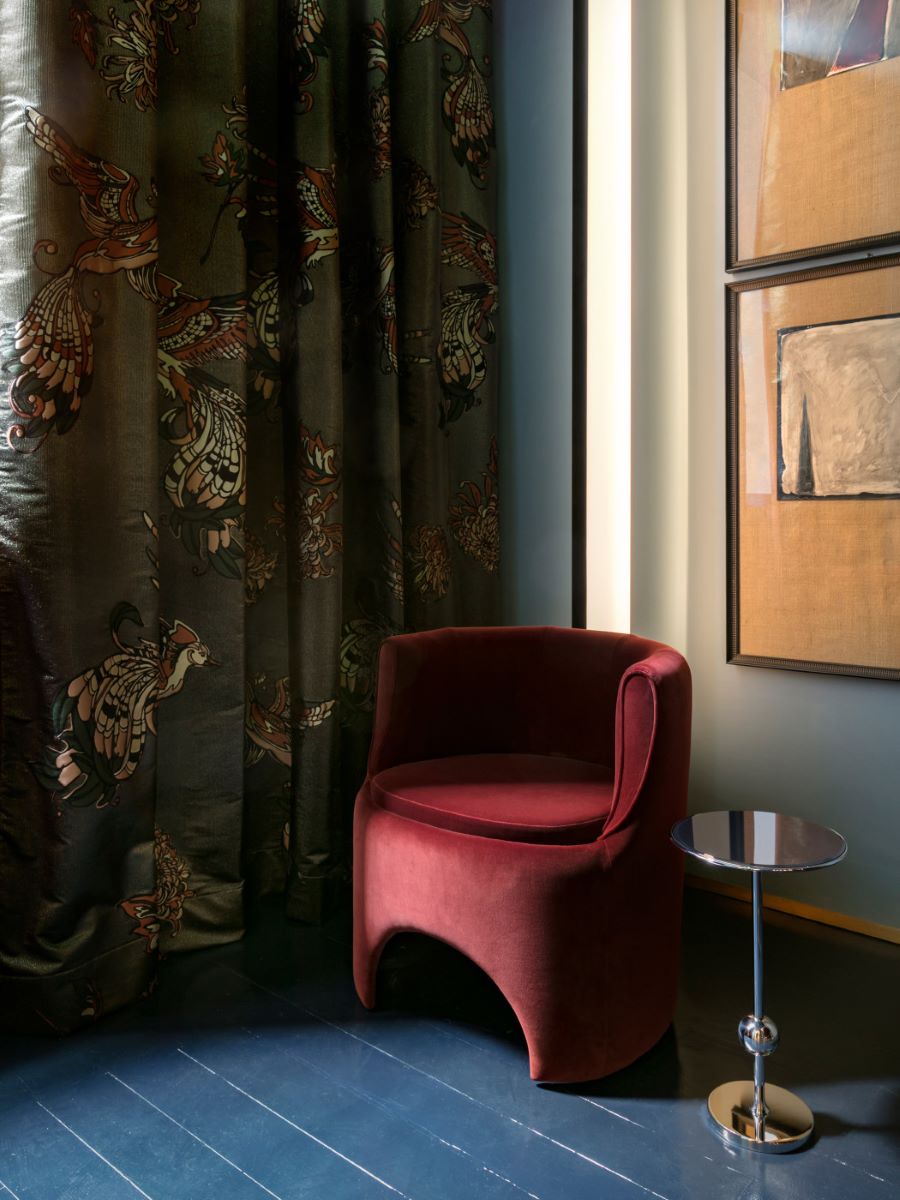 Atelier includes cabinets for the display of the watches, a small desk, two Giò Ponti armchairs, some historical furnishing and others sourced from Progetto Non Finito as well as a ceiling lamp by Arne Jakobsen.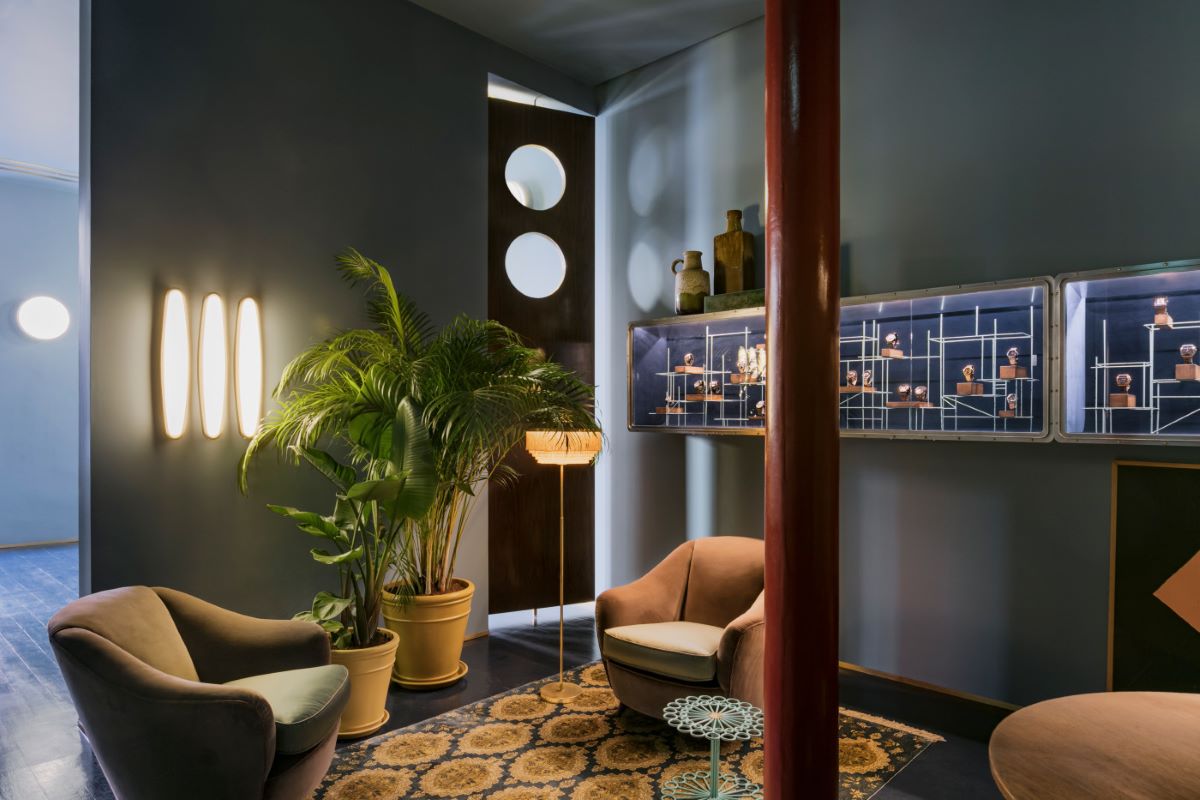 Office presents a long table used by the "watch experts" and a cupboard in steel and brass used to divide the space into two, while behind the cupboard there is the VIP Lounge, dedicated to the most important clients and furnished with Giò Ponti sofa, a chandelier by Venini, and small tables part of the Dimoremilano Progetto Non Finito collection by Dimore Studio.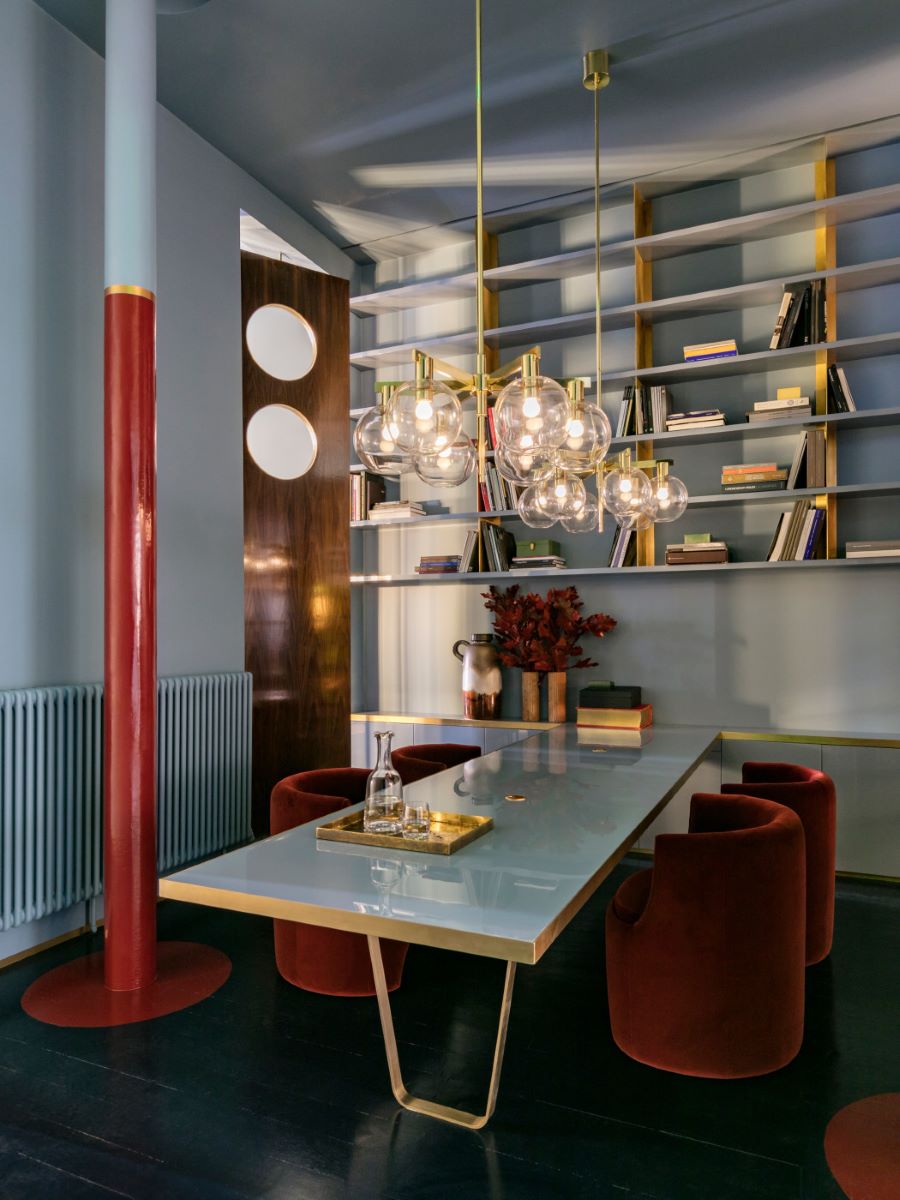 The Executive Office is furnished with a custom-made desk designed by Emiliano Salci, two small armchairs P22 by Azucena, and a ceiling lamp by Arne Jakobsen; finally the kitchen and bathroom have a more industrial feel, with stainless steel furnishing.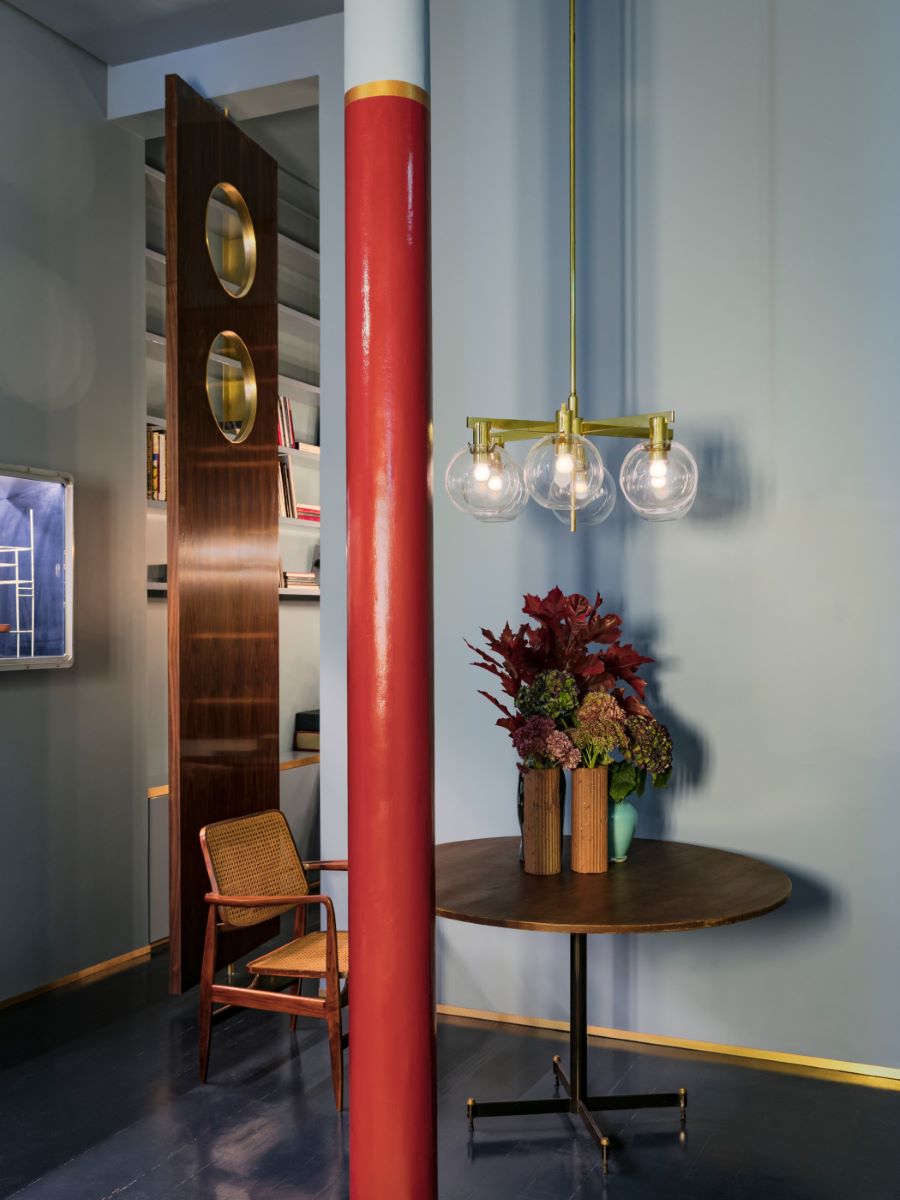 In conclusion, the project expresses a mixture of Italian vintage and new production furniture pieces, creating a perfectly eclectic, dynamic and luxurious setting. High-quality design for high-quality watches.
Image Courtesy of Dimorestudio.