Vertigo is the hospitality project designed by Park Associati to complete the nhow hotel located in the Design District of Zona Tortona, Milan: it's the restoration project of the hotel's terrace that now becomes one of the go-to venues for international design and fashion events in the city.
Focusing on the "vertigo effect" that was one of the brief's specific requests, Park Associati dealt with the themes of water, "zero volume", multifunctionality and reflections and transparency.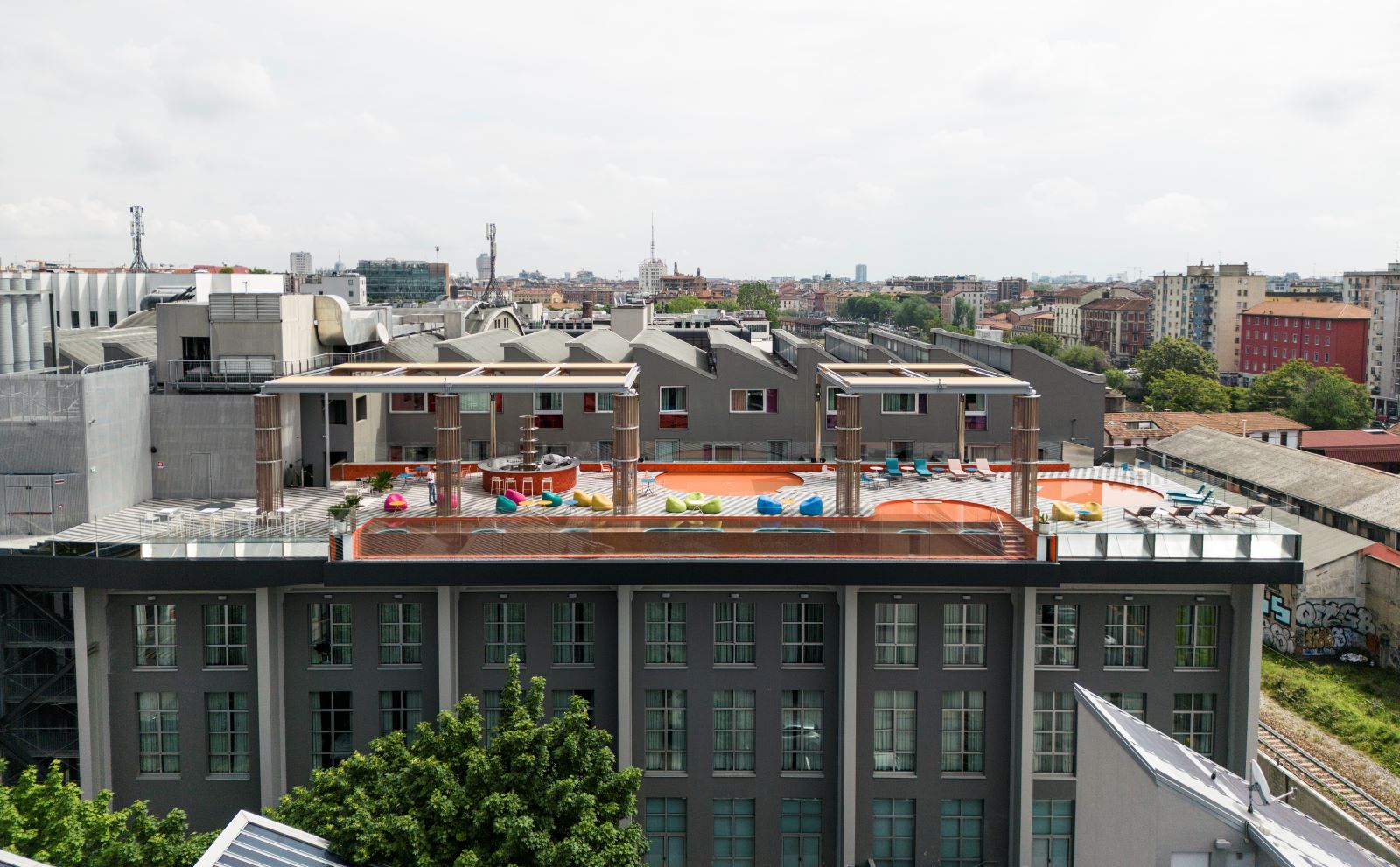 Characterised by three pools of bold chromatic and perceptual impact, the terrace focuses on the visitor's experiential effect and entails interaction with the surrounding urban context: in this case the former General Electric industrial complex built in Via Tortona in the 1920s.
To embed the project in its surroundings, work was centred on the macro elements of the electric turbine production plant, on the volumes, on solids and voids and on the relationship between concave and convex, through a contemporary reinterpretation of the building and the district's industrial character.
Contained by a single transparent vertical plate, the water of the main pool, which was designed to overhang completely from the building's edge, becomes a design element towards which the 'vertigo' effect gravitates.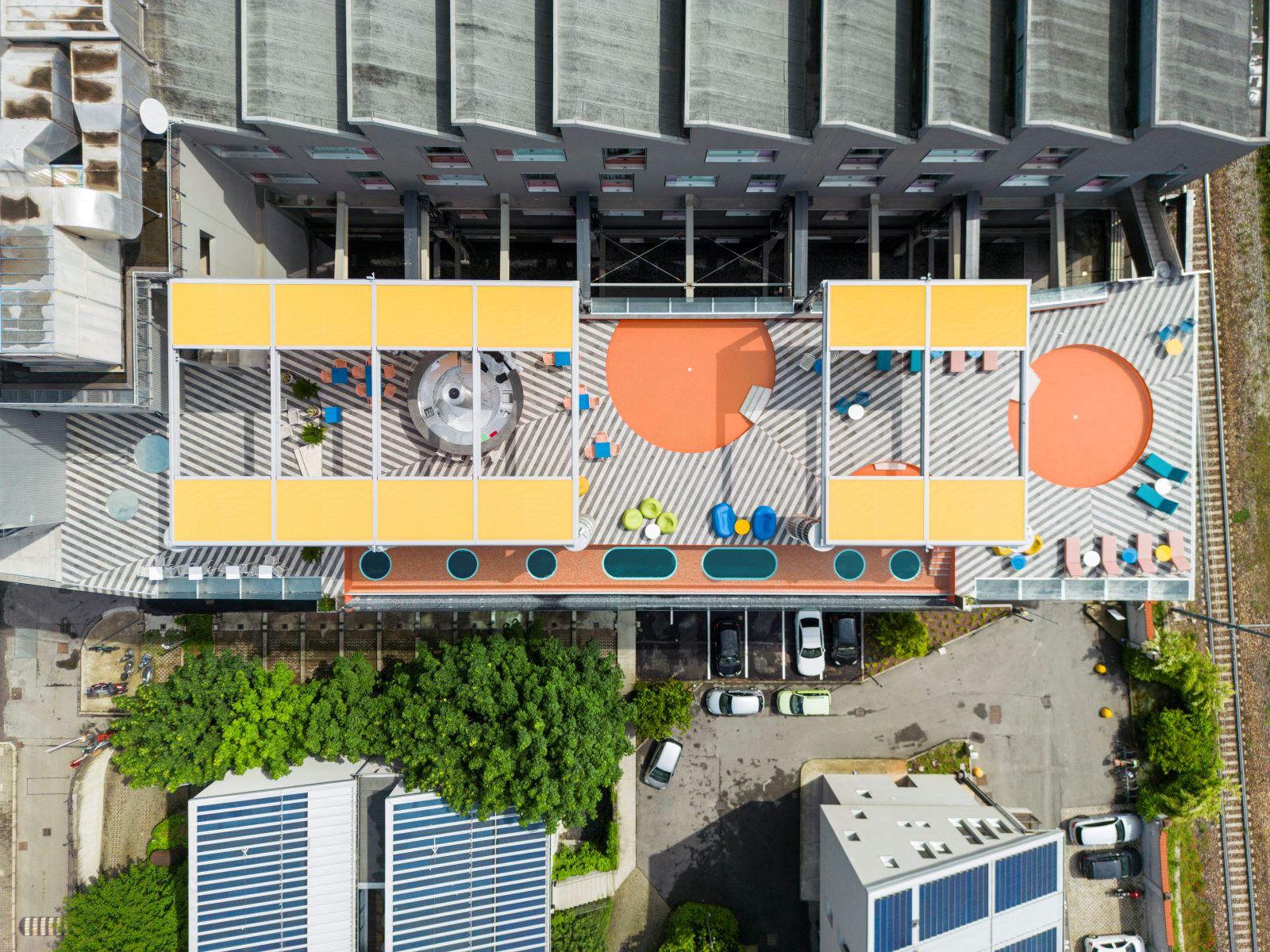 The two smaller round pools act as expanses of water and, if needed, can be emptied and used for alternative functions and in different configurations, turning the solarium terrace into a space for events, aperitifs, fashion shows and more.
In Vertigo the reflections and transparencies of water and materials, the contrast between the bright and more sober colours of the surfaces' textures meet the rounded shapes and the geometries marked by parallel lines. The result is a new, magic place overlooking the city of Milan.
Photo: Nicola Colella – Park Associati; Melania Dalle Grave e Alessandro Saletta – DSL Studio