Modularity and practicality for a new concept of extraction and cooking: Modula, the integrated cooking system by Falmec is a versatile solution that fits different styles and needs thanks to the combination of cooking and suction elements.
Falmec offers three configurations of the cooking system, in which the cooking and suction elements are framed in elegant stainless steel: one single streamlined product without jointing strips or gaps making onsite installation stress free.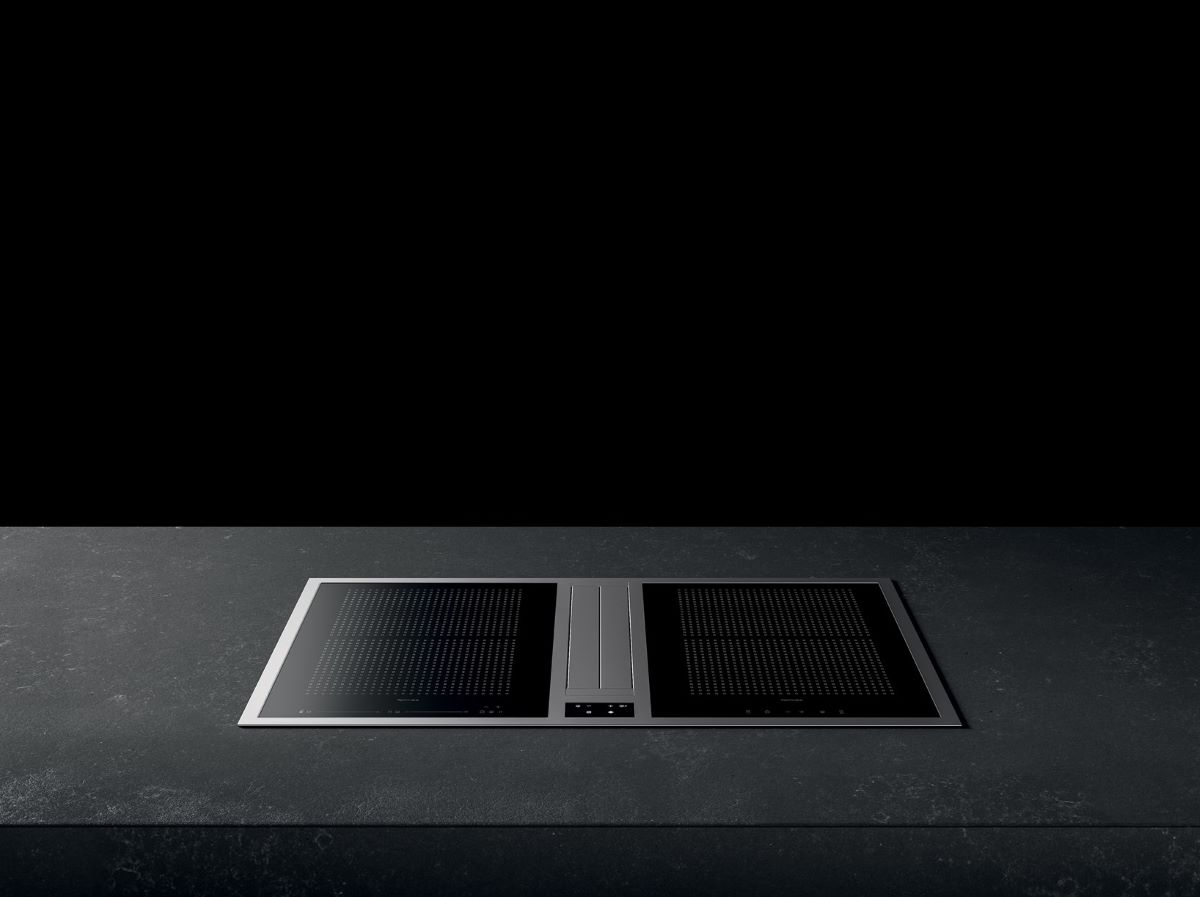 The first configuration, M1, with central extraction body and two 38cm induction hobs, equipped with flex surface technology, to adapt to pots of various sizes; the second, M2, always with an extraction system positioned in the centre and flanked by a 38cm induction hob and a teppanyaki plate; the third version, M3, is composed of a double extraction body, a 60cm induction hob and teppanyaki plate, representing a complete and professional solution, proof of the most demanding home chefs.
Whatever the choice that best suits your needs, Modula guarantees an excellent aesthetic result thanks to the clean and minimal design and the use of quality materials: black Schott ceramic glass for the induction hob and AISI 304 stainless steel with Scotch Brite satin finish for the perimeter frame plus flaps.
Equipped with Flex Surface technology, the induction hob – with 9 cooking levels + Booster – acts uniformly on all the cooking zones, which can be combined to allow maximum versatility in the use of pots of different types and sizes; the flaps, on the other hand, open automatically during operation and then close aligning perfectly with the top, without any joint or thickness.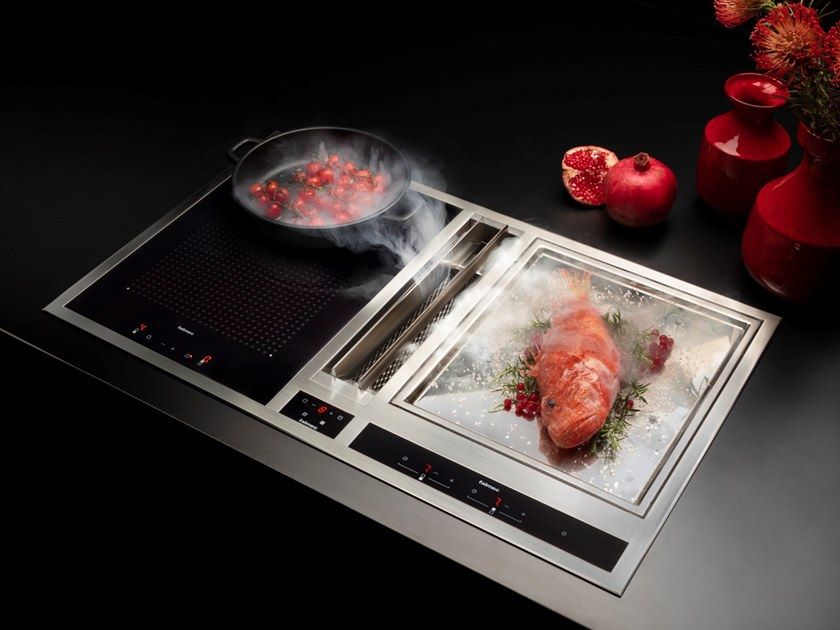 Modula is equipped with a powerful 600 m3/h brushless motor which, combined with the study of air flows and the use of insulating materials, ensures the best performance with the minimum contribution of noise.
Finally, like all the other models of the integrated cooking range offered by Falmec (Sintesi, Quantum and Piano), Modula also has the exclusive Carbon.Zeo filter that combines zeolite and activated carbon able to retain odours and to reduce humidity; then, a new underbase filter is now available, designed for installation on bases with a minimum height of 6 cm, increasingly used in kitchens.
Modula M1 and M2 will be available starting from June 2019, Modula M3 will be available starting from September 2019.