Sustainability and environmental protection are processes that require innovation. The use of Plant Based Solutions in domestic spaces is undoubtedly a fundamental action to improve the quality of life, both in physiological and psychological terms.
On the occasion of Salone del Mobile.Milano 2022, the multidisciplinary design practice Pnat has created an installation for Alta Cucine where design and technology are combined with a biophilic approach.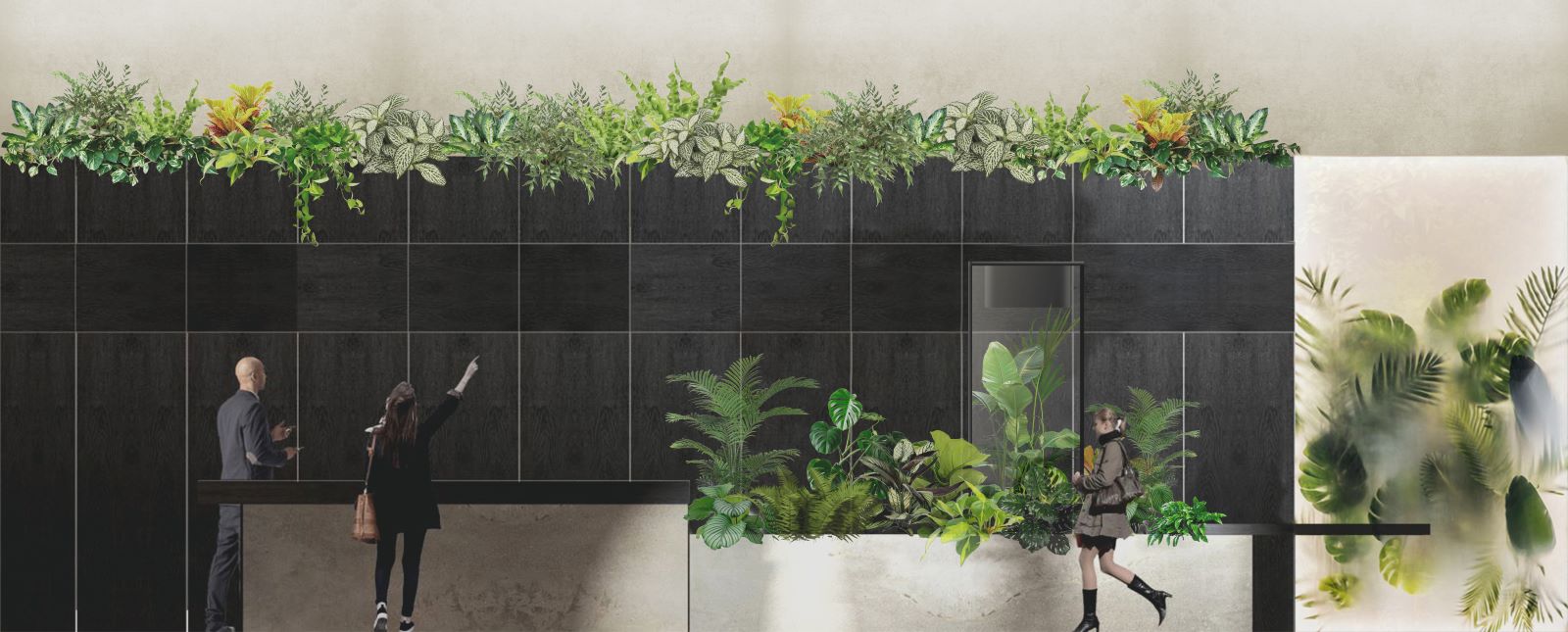 Nature meets design through the use of the Air Factory, which makes it possible to implement the positive effect of plants to the maximum, thanks to the botanical filtration system patented by Pnat in collaboration with the LINV Laboratory of the University of Florence. The result is pure air, enough to purify an entire flat.
In fact, Air Factory is a bio-machine where plants are not just a decorative element, but the technological heart of a new type of design product. It is an innovative botanical filtration system, that purifies indoor air from pollutants using plants. It is made up of a glass case that encloses selected plants: the air enters in the Iower part and is forced to pass through a filter consisting of both the growing substrate and the plants themselves. During the passage, pollutants are degraded and removed, both from the roots and from the leaves.
In addition, Air Factory is fully automated and includes a silenced fan, a closed-loop irrigation system driven by a micro pump and both decorative and technical light; able to provide the light frequencies suitable for plants. Each installation is provided with sensors monitoring in real time environmental data and the level of air pollutants in and out of the system.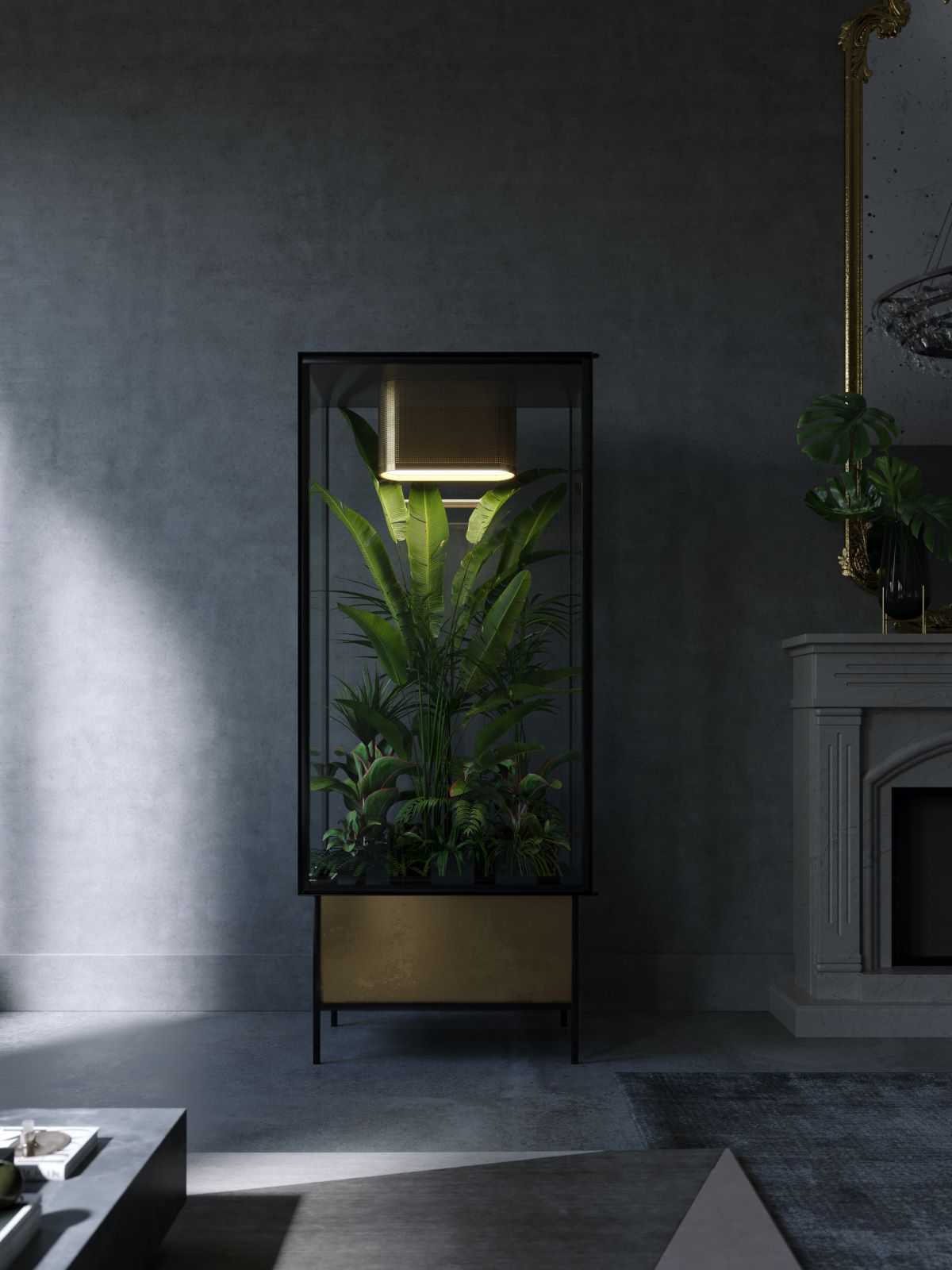 During Milan Design Week we had the opportunity to discover this pioneering project right inside Alta Cucine's showroom in Foro Buonaparte 68. There we met Alessandro Moras, CEO of Alta Cucine, who told us what it means for this San Vito al Tagliamento-based company to focus on sustainability:
"For Alta, sustainability is not only a commitment from a production point of view; we are certainly aware that we have to implement production systems every day that respect the company's internal environment and , at the same time, people's health and the territory that surrounds us. For this reason, we use more and more recyclable materials, we have installed  extraction systems with the new technologies  , and we make  regularly test emissions into the atmosphere and noise pollution.
For Alta sustainability also means giving Value to people with Value. Esteem and respect are fundamental to build  relationships of Value between all individuals: at Alta we want all the people in our world – Customers, Suppliers, Collaborators, Partners and the community in which we operate – to be an integral part of our project and we are all constantly committed to promoting principles of ethics, equality and diversity, trust and seriousness in everything we do" he said.
"Doing business means valuing human resources, contributing to the development of skills, actively participating in the local community in which the company operates, and promoting constant innovation and growth for sustainable development. A sustainability that is at the same time expressed in our essential and minimalist design inspired by the concept of 'less is more' which means removing all the superfluous, that may seemingly enrich a product but in reality amplifies the use and waste of materials."
The inclination to innovation, after all, is part of Alta Cucine's DNA, as demonstrated by the ambitious goals set by the brand for the coming years. Alessandro Moras concludes:
"Our goals for the future will be first and foremost to pursue this policy of renewing the company in all its aspects In fact, to comply with the principles of sustainability mentioned earlier. Also because ALTA belongs to and is supported by a group that operate in arable farming, poplar groves and viticulture. And the group has embarked on precisely this path in respect of the 3 ESG principles (Environmental, Social, Governance).
So all the actions that we are going to undertake with regard to the product and with regard to the sales network will be oriented towards these principles. We therefore aim to continuously improve our products to create added value for our products and to create a targeted sales network that shares these principles."