2022 has been declared the International Year of Glass by the UN: the Fontanot Group, one of the world leaders in the production and design of staircases, railings and windows for every need, celebrates this occasion with iconic collections dominated by use of glass.
LAFONT
The LaFont collection by Fontanot is the result of a tailor-made project based on specific requests and, through multiple stages of refinement, every detail is studied in terms of design, materials, surface treatments, compliance with current regulations, to arrive at the creation of an "industrial" product that is complete in terms of the quality of the materials, the accuracy of the manufacturing and the pre – post sales services to the customer.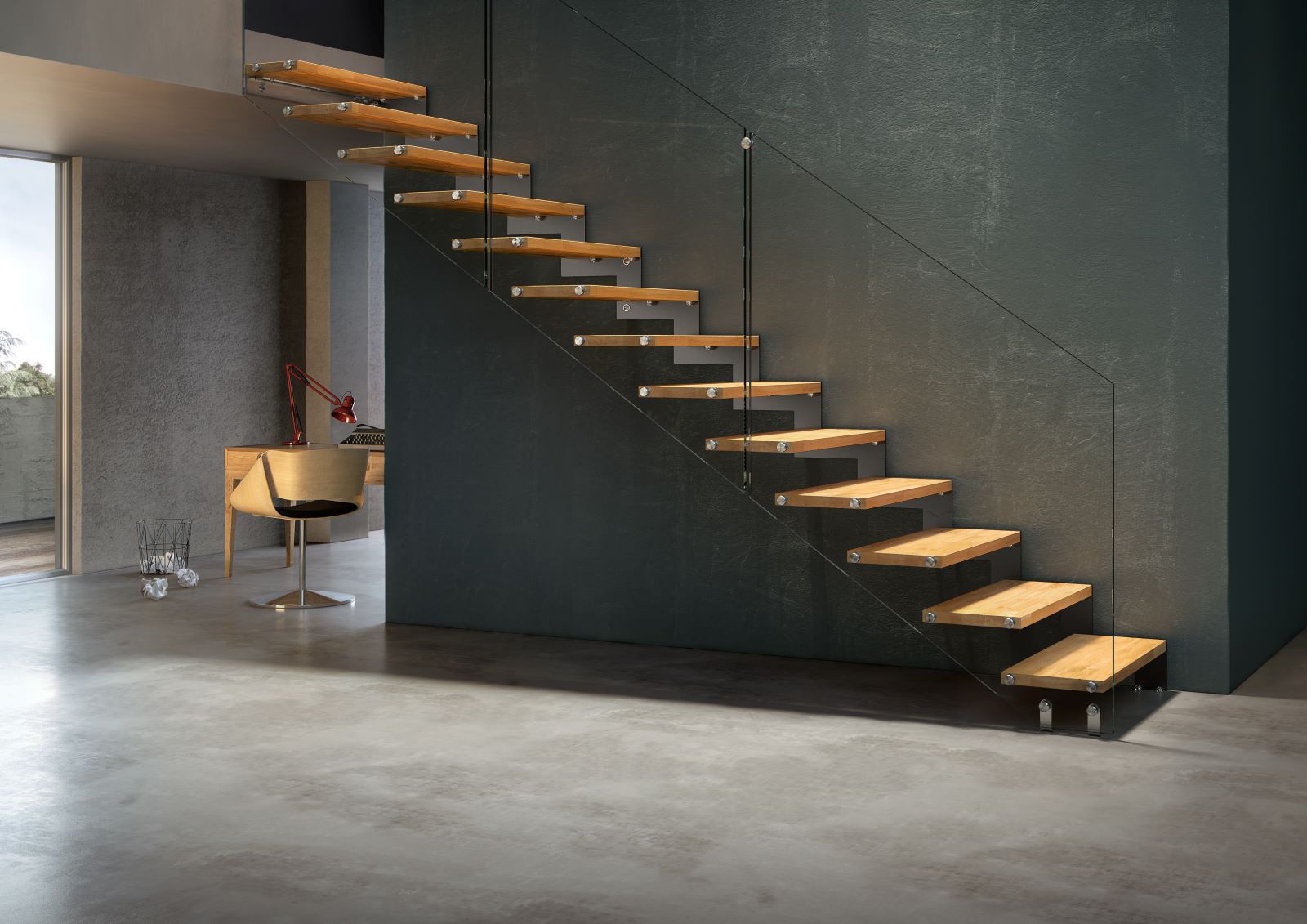 DIVA
Diva, created by Michele Giacomelli, is a totally customisable, flexible staircase with interchangeable materials that make it chameleon-like and suitable for all occasions.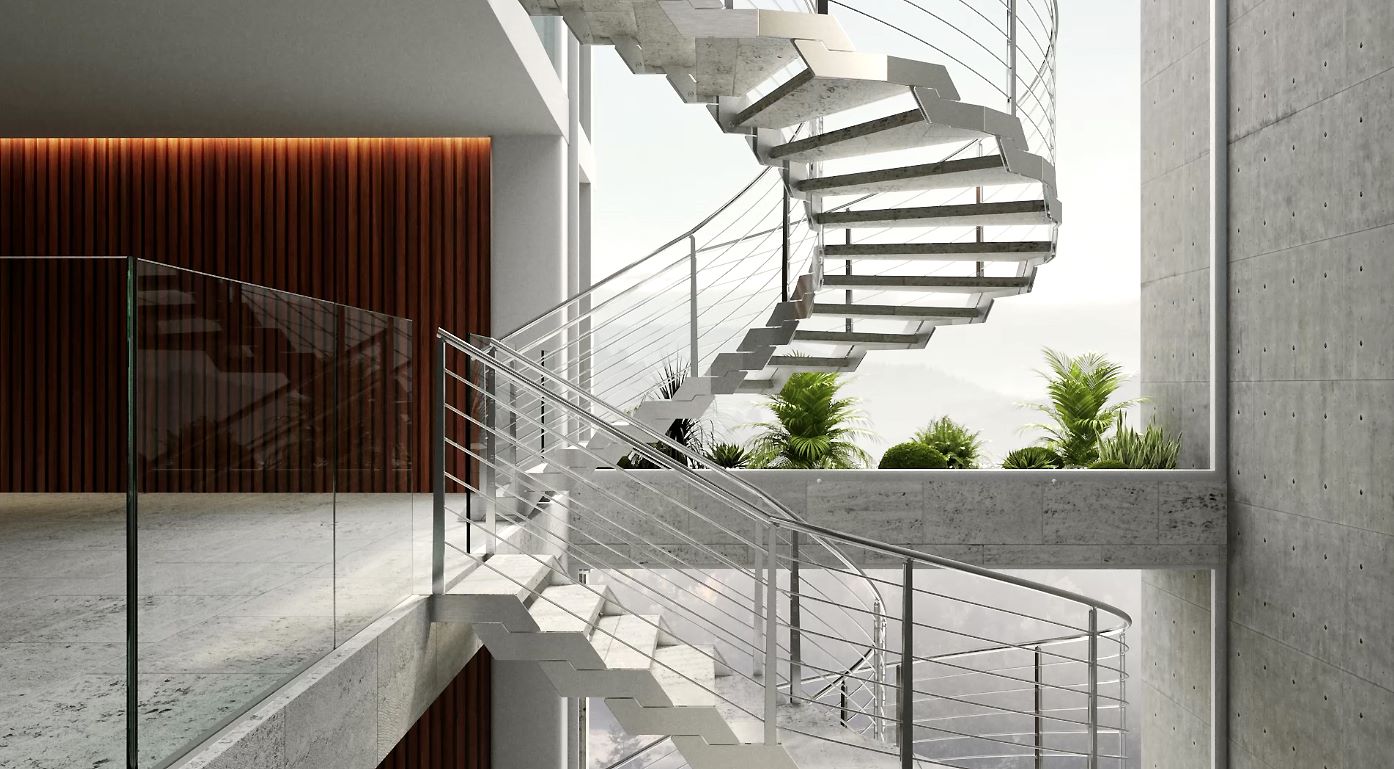 RAILING GLASS
The new Railing Glass model by Fontanot expresses the essentiality of form in its structure: the elegant glass handrail, perfectly adaptable to the LaFont Essential staircase model, can be installed flush with the floor using Glass In technology, or with a visible track in anodised aluminium using Glass On technology.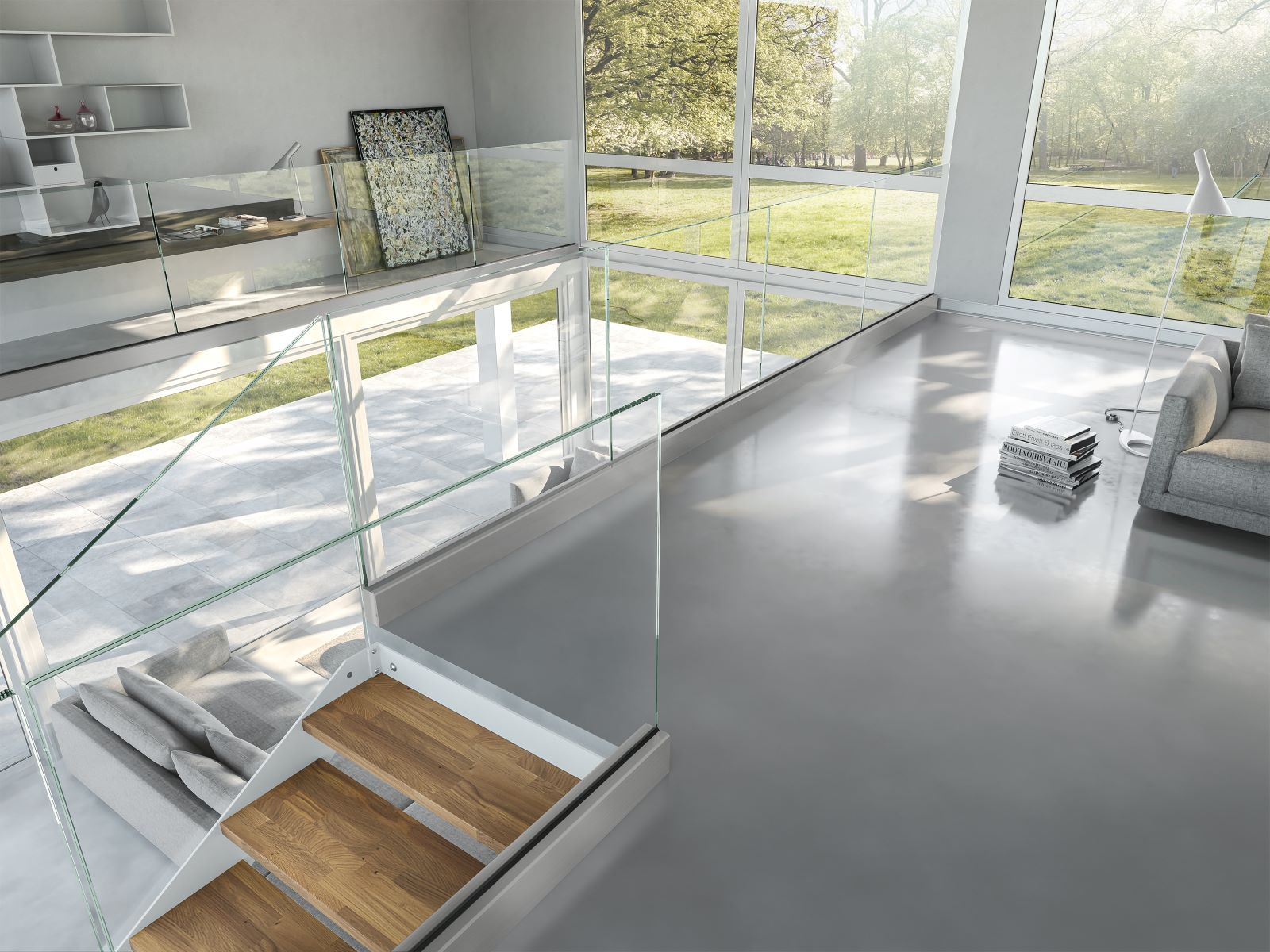 WALL
Wall is an authentic piece of furniture that blends into any environment with discretion, refinement and elegance. The steps are made of beech, oak and ash in the colours natural, blond walnut, light walnut, dark walnut, bleached and taupe. Their special internal structure allows them to be fixed to the vertical wall, without the need for an internal railing.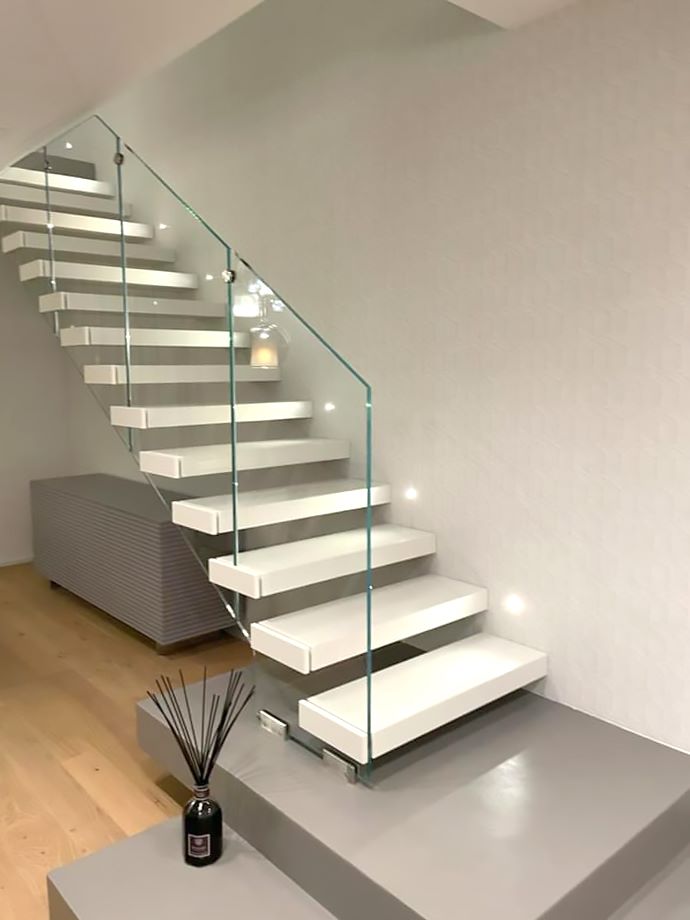 THE TECHNICAL DETAIL
There are two types of glass processing: basic model glass, where the edges of each pane are worked with a flat polished edge; top model glass, where the flat polished edges are reworked after lamination.
Each sheet of glass consists of two layers that are then laminated together: the layer facing outwards is hardened, while the layer facing inwards is tempered. These heat treatments provide maximum mechanical strength.
Sheet thicknesses can be (8+8) mm or (10+10) mm. The latter has a higher resistance. Normally the (8+8) mm thickness is used for residential use.
The transparencies of Fontanot glass are clear and extra-clear. The former tends towards a bottle glass colour with aquamarine shades, while the latter has such a high transparency that it can be defined as neutral.
In conclusion, glass accompanies Fontanot proposals, naturally transforming the staircase from a step to a railing and turning it into a decorative element in its own right.