Inspired by Italian iconography of the 1970s but located in Calle de Racoletos in Madrid, the NOI restaurant is the project recently designed by Ilmiodesign studio to combine vintage echoes and contemporary design.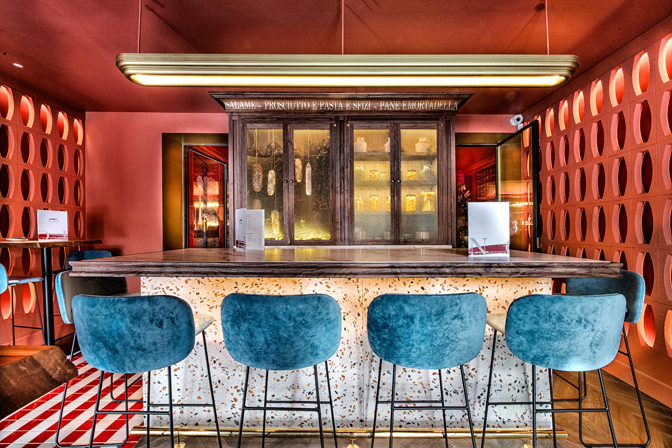 Three main colors have been chosen for the three rooms in which the restaurant is divided, to diversify the spaces and assign a function and a peculiar atmosphere each: the first environment, designed for an aperitif or a quick meal, is played on the terracotta color and recalls a typical Italian delicatessen; following there is the red one, a warm and passionate environment ideal for a lunch or an informal dinner, and then the green one, which invites to a careful and pleasant tasting of the typical Italian dishes that the restaurant offers.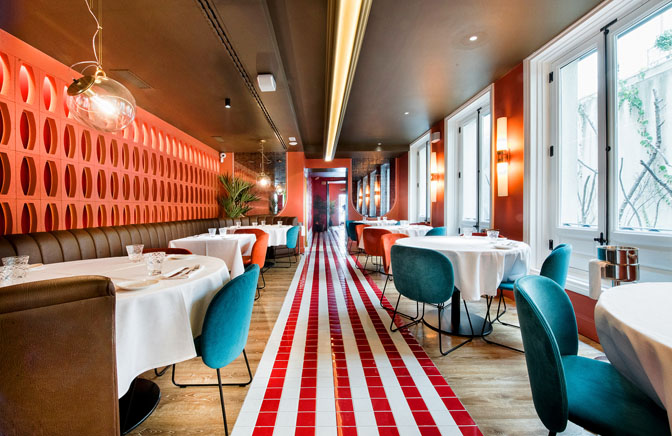 The lively and convivial mood that animates the NOI restaurant is enhanced by Chairs & More's Chips chairs and stools, designed by Studio Pastina and customized with orange and blue velvet upholstery according to the color palette identified by the designers.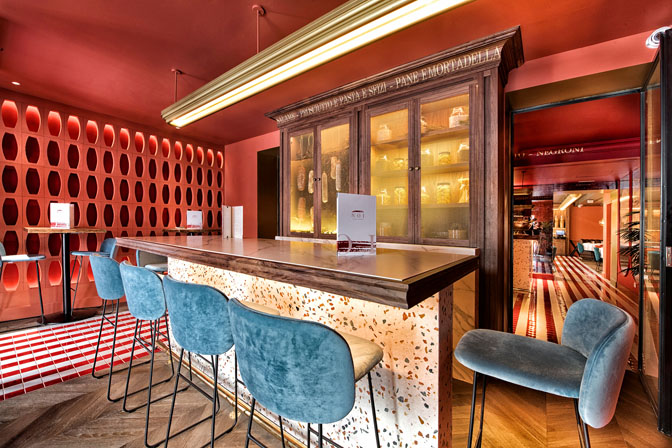 A new contract space characterized by an Italian-pop taste.