The Damast #doccetteria is a whole world to explore. Where to start? For example, from the shower panels, which represent the evolution of the classic shower column.
With a mix of contemporary design and advanced features, Damast shower panels, proposed in the EOS, CRIO and CHRONOS, adapt perfectly to any environment, be it young and gritty, or sophisticated and elegant, offering a unique wellness experience, maximum comfort and absolute efficiency.
Furthermore, Damast relies on intelligent technological solutions designed to simplify installation, avoiding costly masonry interventions.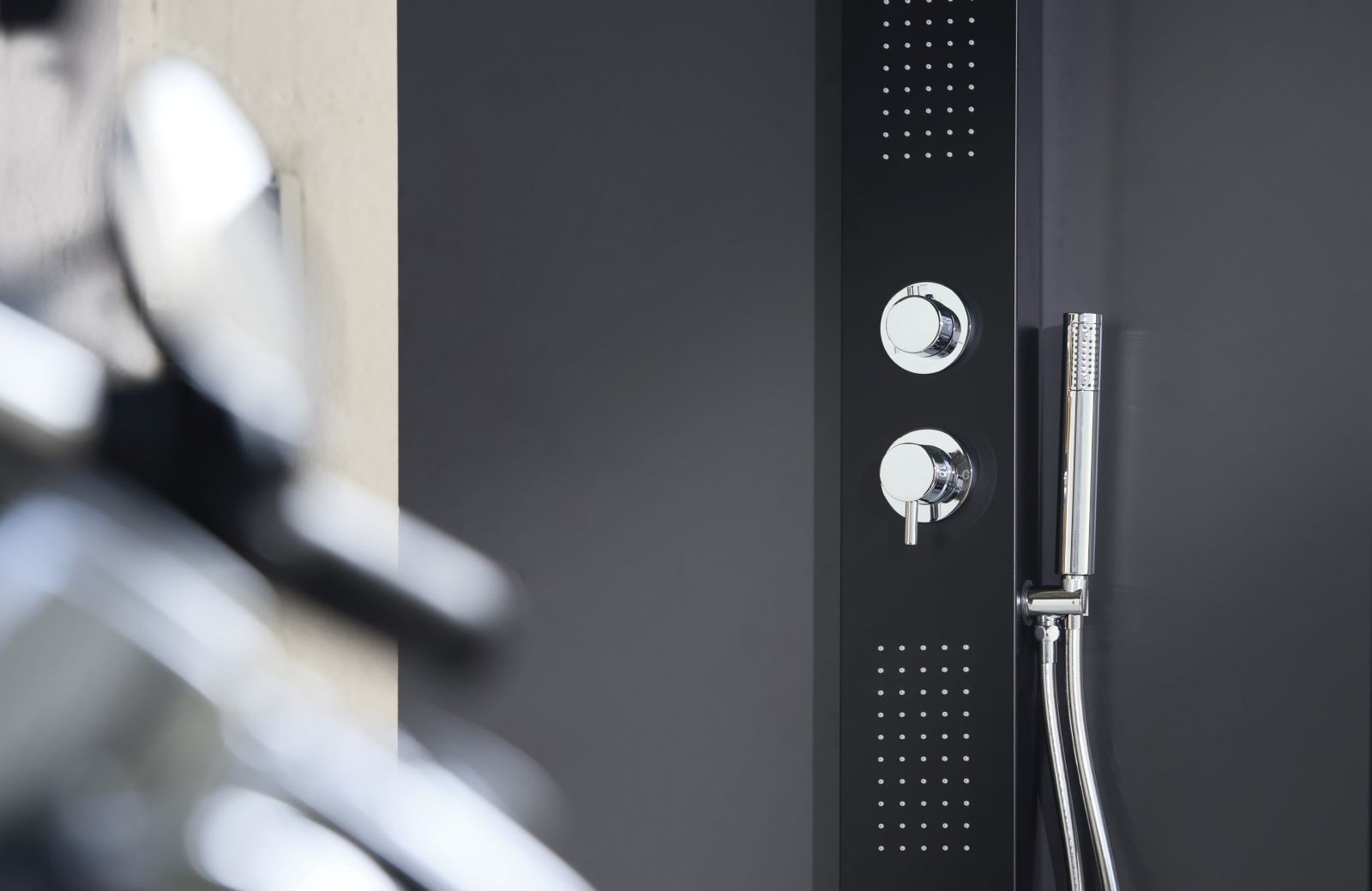 EOS: elegance and functionality
The EOS shower panel is a perfect balance between elegance and functionality. With its dimensions specifically designed to integrate harmoniously into any bathroom, EOS can be used both as a substitute for the bathtub and as an ideal complement. Its mirror polished stainless steel structure is complete with mechanical mixer and diverter.
CRIO: luxury and comfort
The CEO shower panel is designed to transform the shower into a real SPA. With a sculptural design and advanced technology, CRIO offers full and intense jets, which give a pleasant massage effect. The hand shower adds extra convenience.
CHRONOS: technology and sustainability
Finally, the CHRONOS shower panel represents the perfect combination of technology and respect for the environment. Made of aluminum with a black and white finish, this shower panel features an innovative digital mixer. Through a touch screen device, it is possible to customize the type of jet and regulate the flow and temperature of the water, all managed with an intuitive LCD display.
Damast shower panels are the right choice for bathrooms where attention is paid as much to comfort as to aesthetic and functional value: private homes where you return to every day to rest and regenerate but also high-level hotel facilities that wish to offer their guests a wellness experience to remember.