duka, new finishes for stylish shower enclosures
Nebula, Nubes and Parsol grey Privé are the names of the new duka finishes designed to enrich its shower enclosures, proposing innovative and refined variants of screen-printed glass for elegant, harmonious, inviting and luminous pieces of architecture. All finishes offer privacy while still allowing sufficient light into the shower area.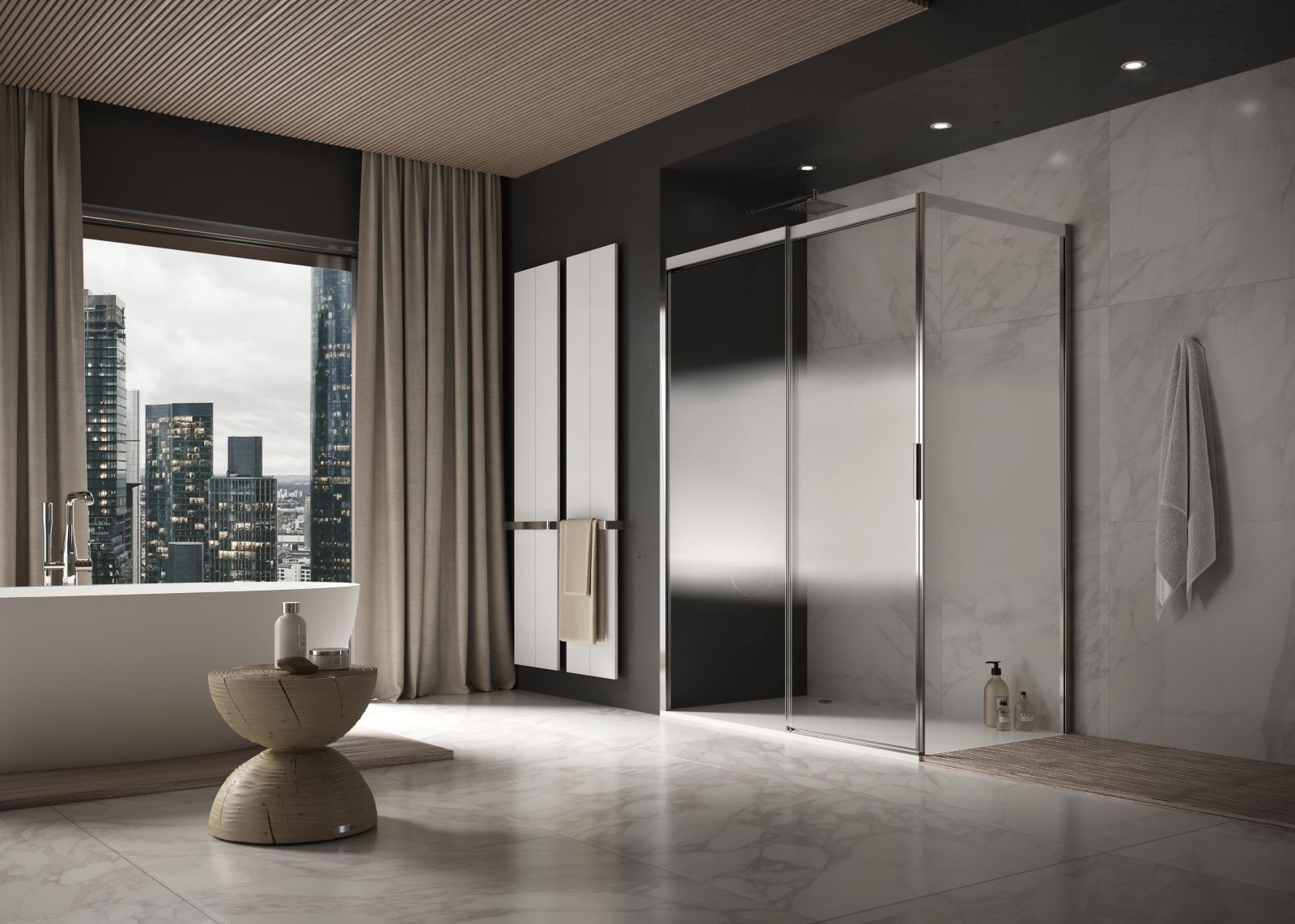 Nebula is characterised by a central satin-finish silk-screen printing on the glass that fades both upwards and downwards; thereby, it transmits a feeling of freshness and airiness to the bathroom.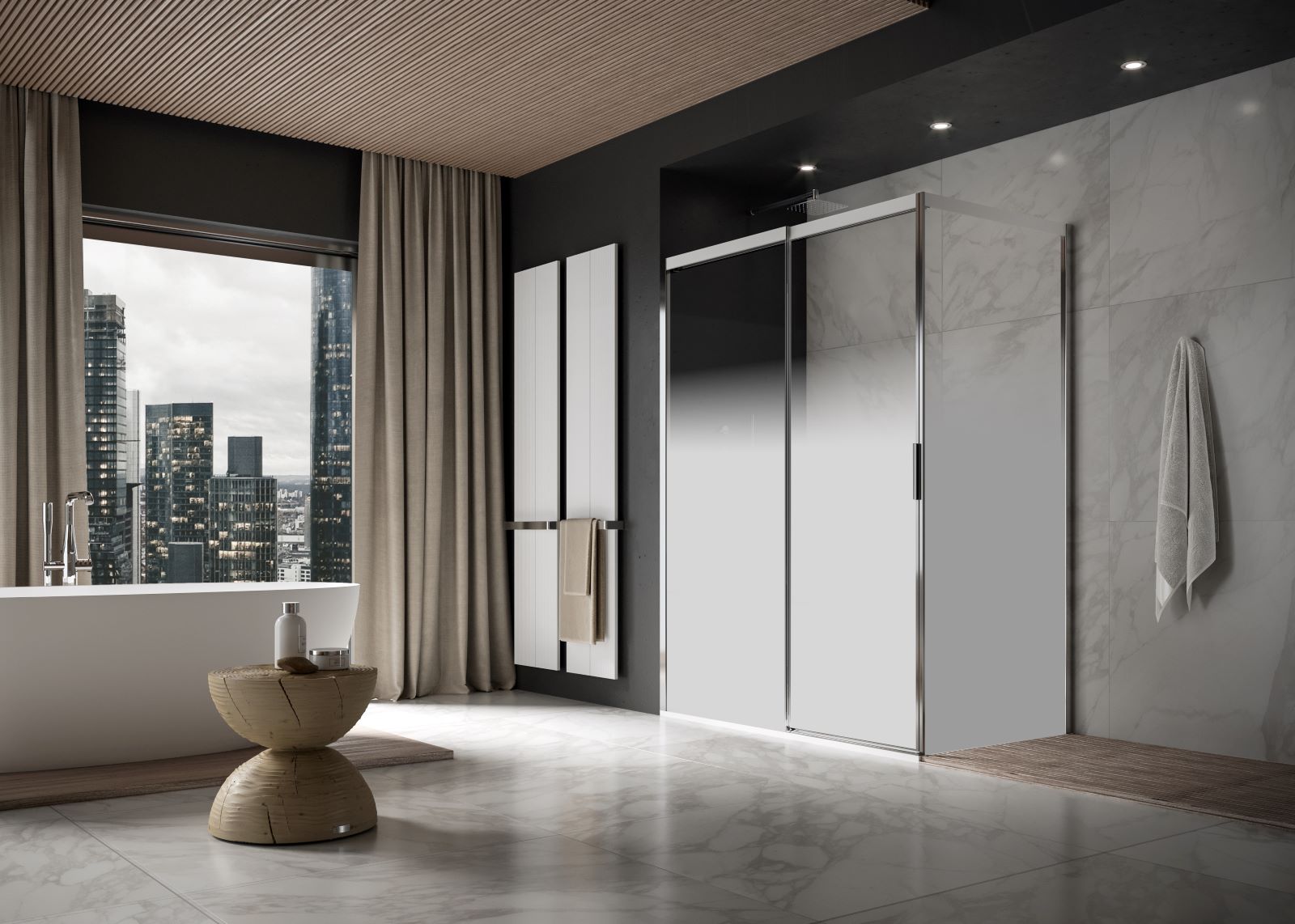 Nubes, on the other hand, is the silk-screen printed finish that starts at the base of the shower enclosure and runs along the glass, diminishing its intensity by fading to the top: this "fade" creates a surprising scenic effect.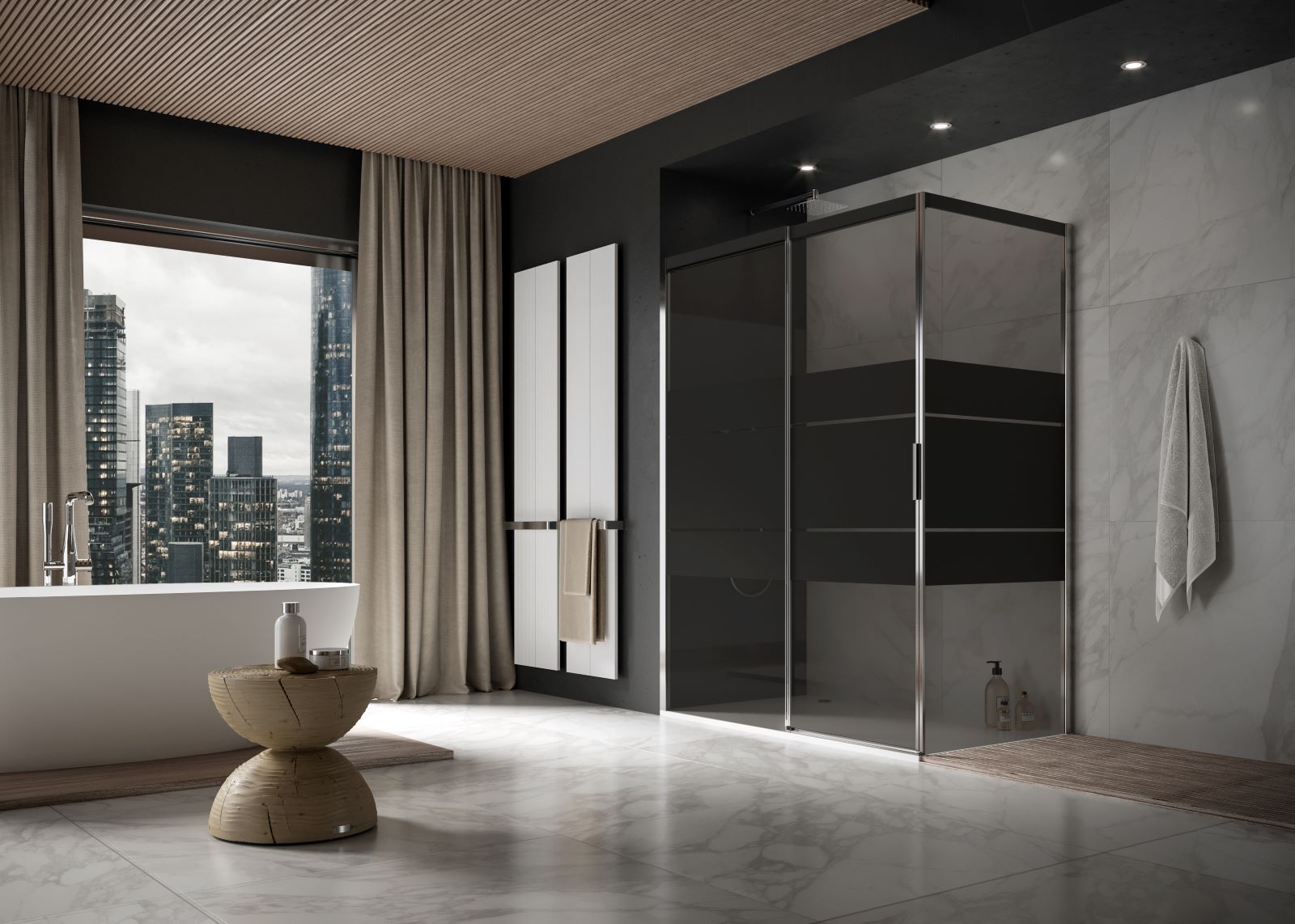 The third finish, Parsol grey Privé, features a graphite-coloured silk-screen printing in the centre of the glass, which lends the shower enclosure a particularly rigorous and sophisticated look.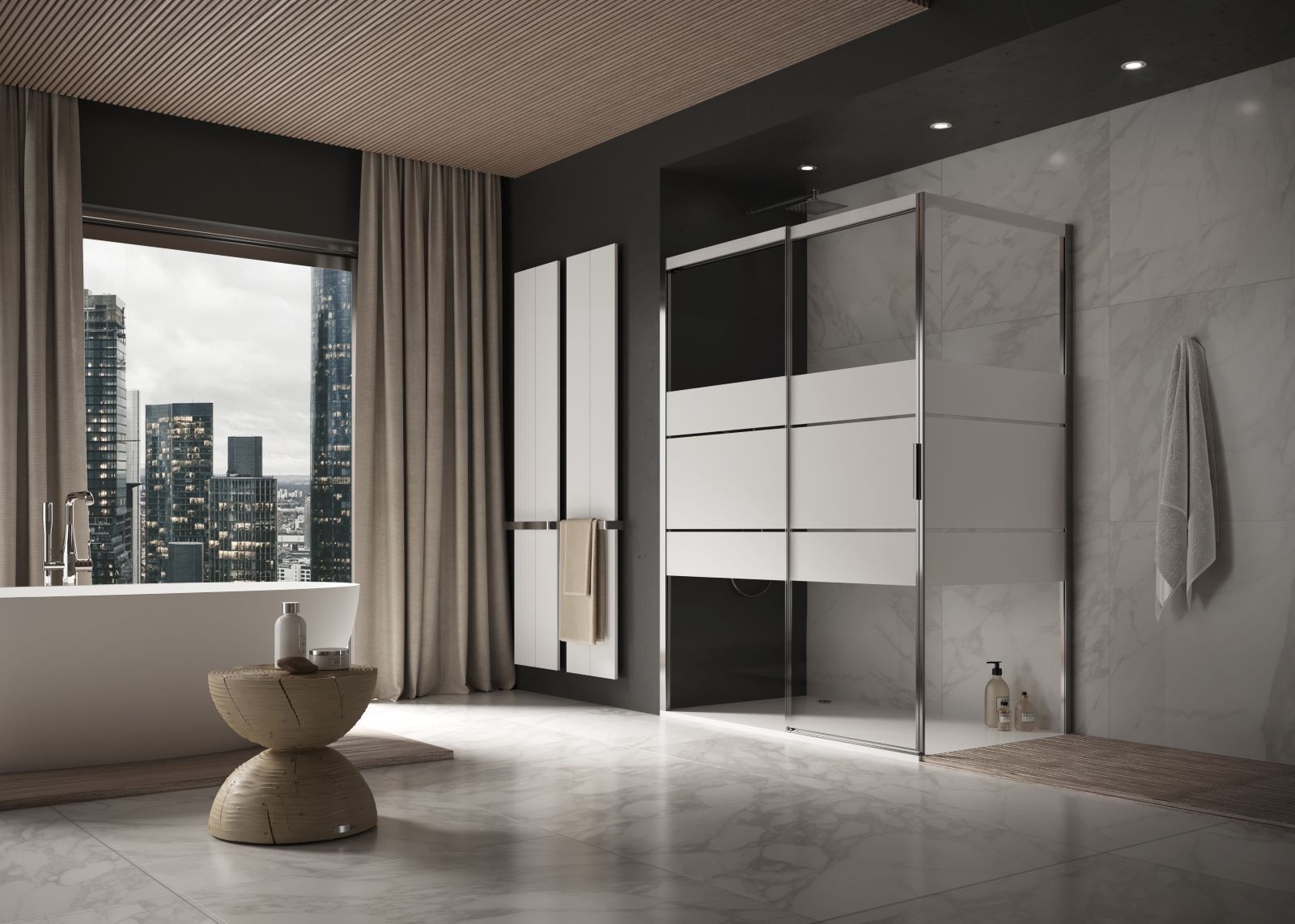 Regardless of the finish, duka exclusively uses tempered safety glass, which is characterised by high resistance to impact, thermal rejection and increased resistance to perforation and bending.
In tune with the new trends of the residential sector and the hotel industry, duka expands its concept of style for well-being and daily comfort, thanks to refined, high-performance and contemporary solutions.